Smartwatches have become a constantly evolving niche in the wearable technology segment. These days, fitness enthusiasts have a plenty of beautiful and functional designs to choose from. But, therein lies the problem. A gamut of new brands have seeped in that are all vying for a spot in the best smartwatches list.Despite the heavy influx of new entrants, one thing that hasn't really been addressed is the weak battery life which is holding back the entire wearable tech segment.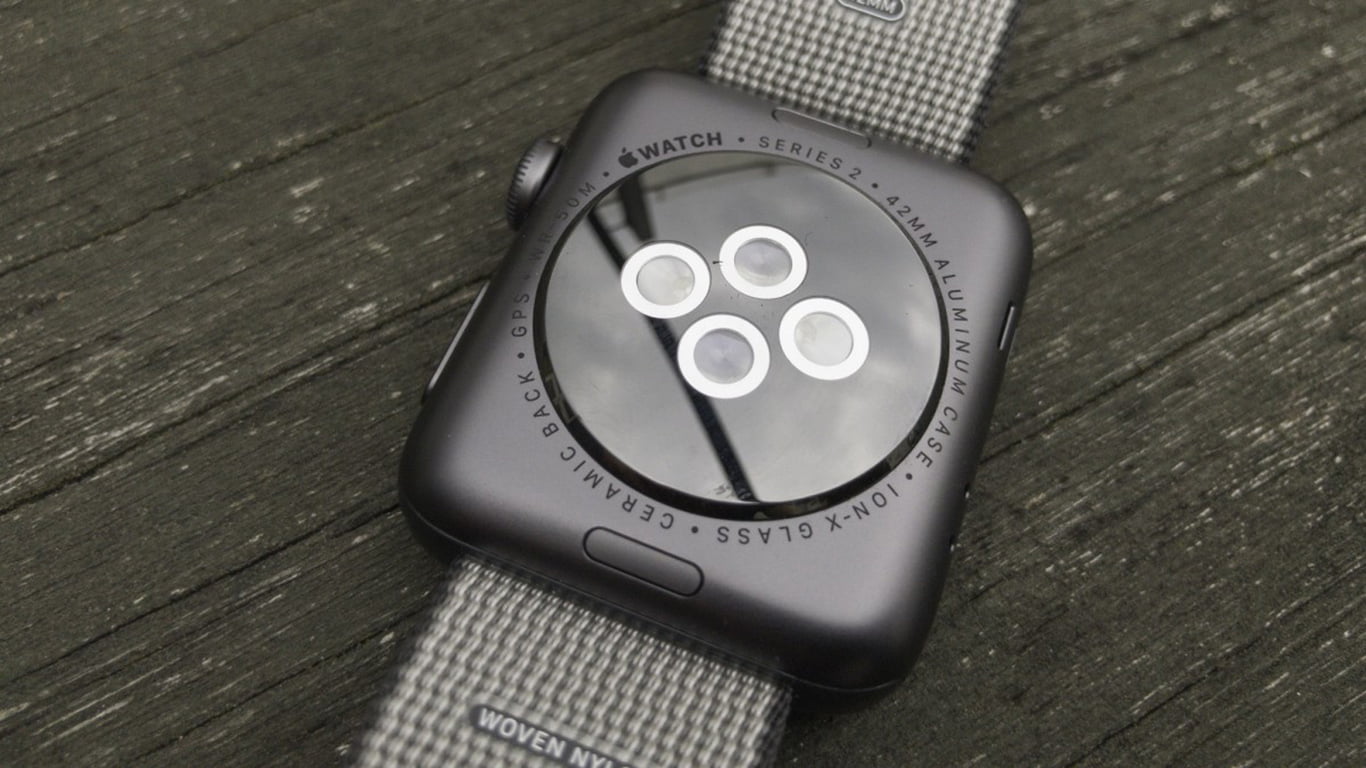 However, there are five smartwatches that are a cut above the rest in terms of brand value, comfort, beautiful design, and most importantly, ease of use. They will certainly be worth checking out next year i.e. 2018.  
So, without further ado here are the best smartwatches of 2018.
1) Movado Connect
Although priced at a hefty $650, the Movado Connect is every bit a formidable smartwatch for the money. Granted, you could currently snag an iPhone 7 for that amount, but bear in mind the Movado Connect is a perfect semblance between a wearable tech product and a luxury fashion product.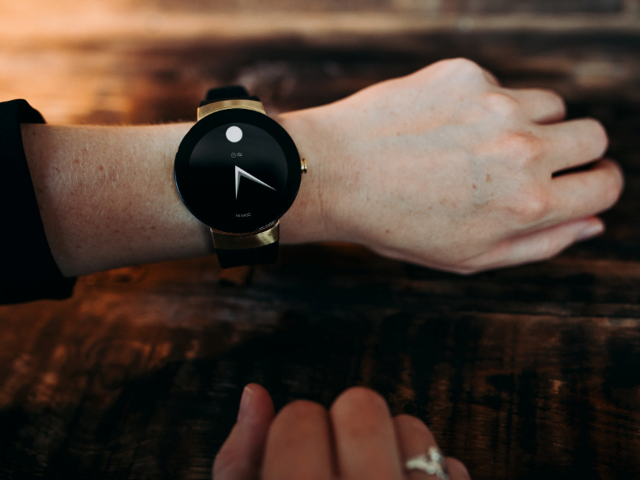 The Movado Connect features the brand's trademark Museum Dial which is a beautiful large metallic dot at 12 o'clock and boasts two metal arms — one each on both the awake and sleep screens. The crystal face of this smartwatch is adorned with gold ion-plated stainless steel, and buyers get an option to choose from either a silicone or metal strap.
However, this gorgeous watch, might be too large a fit for a woman's wrist.  Movado Connect will certainly entice fans of high-end watches even though at first glance it looks just like an analog watch, but under the hood has a snazzy Android Wear running that makes it one of the best smartwatches out there.
To top it all, it's not even the most expensive smartwatch on the market, a title currently held by the Louis Vuitton Tambour Horizon which starts at $2,450.
2) Apple Watch Series 3
Considering most of the smartwatches on this list run on Android OS, it only makes sense to include an Apple Watch. Right? Android wearables have their own novelty factor but the Apple Watch Series 3 holds its own against them.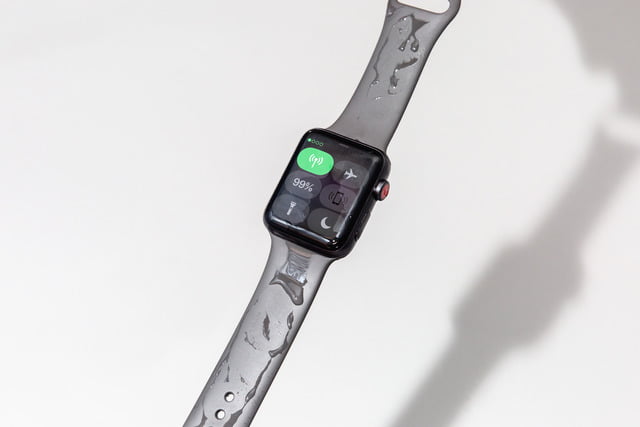 Especially for iPhone users, this smartwatch is as seamless as it gets in terms of feel and comfort. Not to mention the Watch Series 3 also pairs and syncs with your iPhone effectively.
This Apple Watch is the best choice if you are someone who likes getting notifications on the go, or frequently uses Apple Pay apart from the usual fitness tracking fare. The Series 3 provides a complete look at your health and fitness and encourages you to be active, and even lets you compete with your friends to shed those extra kilos.

On the design front, the Apple Watch does seem a bit lacklustre though in spite of its brand new gold finish. Apple hasn't really changed its design credentials when the Watch Series was launched first in 2015. Which means that the Series 3 might stave some people off due to its rectangular design.
However, despite its unchanged look the Watch 3 offers a lot of customisation to users through its interchangeable bands. The Series 3 smartwatch comes in two versions — cellular and non-cellular. The cellular variant can suck your battery and uses extra data. On the other hand, you can save yourself some good money by opting for the non-cellular variant.
(Also read: 10 Cool Telegram Messenger Tricks You Must Know)
3) Fitbit Ionic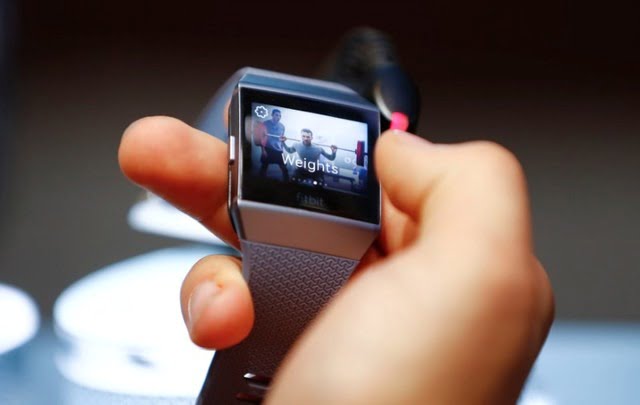 Perhaps the slimmest and lightest smartwatch on our list of the best smartwatches, the Fitbit Ionic is only a few centimetres thick and sits flush to your wrist. It boasts of sporty rubberised bands that add to the comfort quotient.
The Fitbit Ionic starkly resembles Pebble watches after Fitbit acquired smartwatch maker Pebble sometime back. Is it a good thing for the Ionic? Yeah, probably for smartwatch enthusiasts who prefer a sportier sense of style.
Fitness aficionados have more to consider apart from the looks. The Fitbit Ionic packs some nifty features that make it one of the best smartwatches on the market. For instance, it can store up to 300 songs so you can go for sweet morning runs without your phone, it's completely waterproof for swimming, and comprises an inbuilt payments system.
So much so, it also offers rep counting and guided workouts. Not to mention, the Fitbit smartphone app which, when paired with the watch gives you a robust set of tools for staying fit and healthy. The Ionic currently carries a price tag of less than $300, so it is a steal right now!
(Also read: Microsoft Edge now available in Android, iOS devices)
4) LG Watch Style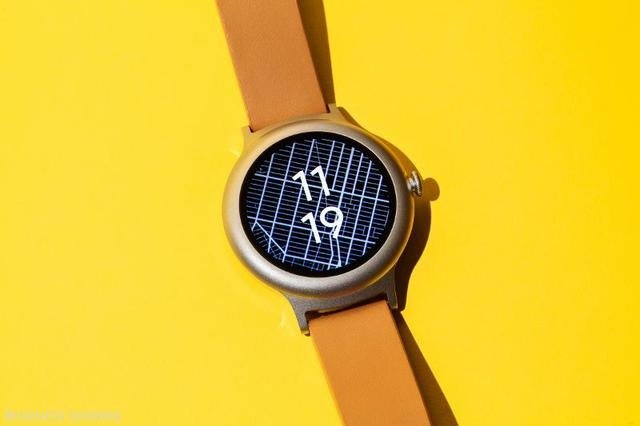 The LG Watch Style made its debut back in February 2017 and features Google's revamped smartwatch system, the Android Wear 2.0.
The LG Watch Style is a more slimmer and stylish counterpart of the LG Watch Sport which is a bulky smartwatch comprising its own SIM card as well as nuanced fitness-tracking capabilities.
But, the Watch Style's impressive computing power makes it a phenomenal purchase. Using the LG Watch Style is very intuitive and simple thanks to inbuilt gesture commands and scroll by touch, with the dial.
This is a huge plus for users who are thick-fingered or farsighted since they won't have to bother with the screen to navigate the watch.
Moreover, at the time of its release, the LG Watch Style was being hailed by LG and Google as a trendsetting device that fits daily use and is quite comfy to wear. With its modern, clean, and useful outlook, the Watch Style could very well prove to be one of the best smartwatches of the coming year.
SEE ALSO: 7 Great Ways to earn money through Bitcoin
5) Michael Kors Access Sofie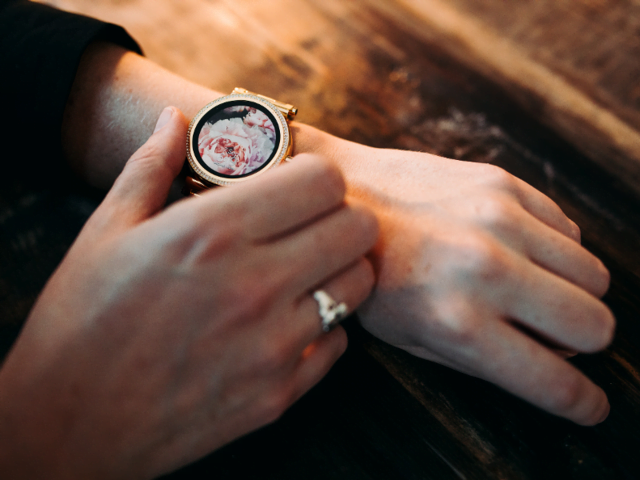 The Access Sofie by Michael Kors is not on the higher priced spectrum, but that doesn't mean that this smartwatch is a basic one. On the contrary, at $350, it looks every bit high-end and retains the reasonable heft and size of an analog Michael Kors watch.
The best feature of this smartwatch has to be its software. You would be amazed to know that you can even link the watch's face a.k.a screen to your Instagram account and have a loot at your favourite photos along with the time.
The Access Sofie smartwatch also comes in a plethora of varied finishes such as the sparkly pavé diamond amongst others. If you aren't a fan of bling don't fret, you could get your hands on the Access Grayson which is a men's version and also comes in a many finishes such as matte black.
SEE ALSO: 7 Best Free Android Antivirus apps of 2018