It's no secret that entertainment-based developments have come on leaps and bounds over the past decade. Nowadays, gadgets are more advanced than ever before, which is unquestionably beneficial to modern-day consumers. Instead of sitting at a desk to play the latest games or watching highly-rated series or movies on a small screen, home entertainment developments have raised the bar surrounding in-home immersion.
In the 21st century, there is a wide-ranging selection of different gadgets to enhance your home entertainment experiences. Because of that, choosing which developments to buy requires more thought and, subsequently, time. With that, let's look at a handful of gadgets to improve in-home entertainment, ranging from home theater products to iGaming tools.  
Home Movie Theater
As GetdatGadget states, home theaters are becoming increasingly common in modern-day society. Not only do at-home cinema systems allow you to watch the latest movies, but they enable you to do so from the comfort of your own home. That said, to replicate a real-world cinema's immersion, it's of utmost importance to have the right equipment. Because of that, sound quality mustn't be overlooked, with high-quality speakers providing a full sound.
The Dali Oberon 5 is one of the best home cinema speaker packages that you can buy. The complete set costs around $2,3700 and features five speakers and a 170W subwoofer. Regarding size, the package comes with two five-and-a-quarter-inch standing towers, and they're available in various colors. Depending on your design preferences and the theme of your home cinema, the Dali Oberon 5 set is available in either black ash, dark walnut, light oak, or white.
Aside from its aesthetic versatility, the Dali Oberon 5 set ensures state-of-the-art sound. According to the official product page, Dali states that the tower delivers natural and lifelike reproduction of songs and movie soundtracks. The speakers integrate soft magnetic compound technology, which reduces distortion and sound coloration.
At-Home Casino Experiences
While a top-of-the-range sound system will bring your home cinema to life, forward-thinking gadgets can also enhance your home iGaming experiences. Those who host casino evenings can elevate the realism of home gambling with the Sony VPL-VW325ES 4K projector. The state-of-the-art development retails for approximately $6,780, making it one of the pricier options on the market. However, despite its lofty price tag, the Sony product delivers a high-quality picture, delivering unrivaled image quality and contrast ratio.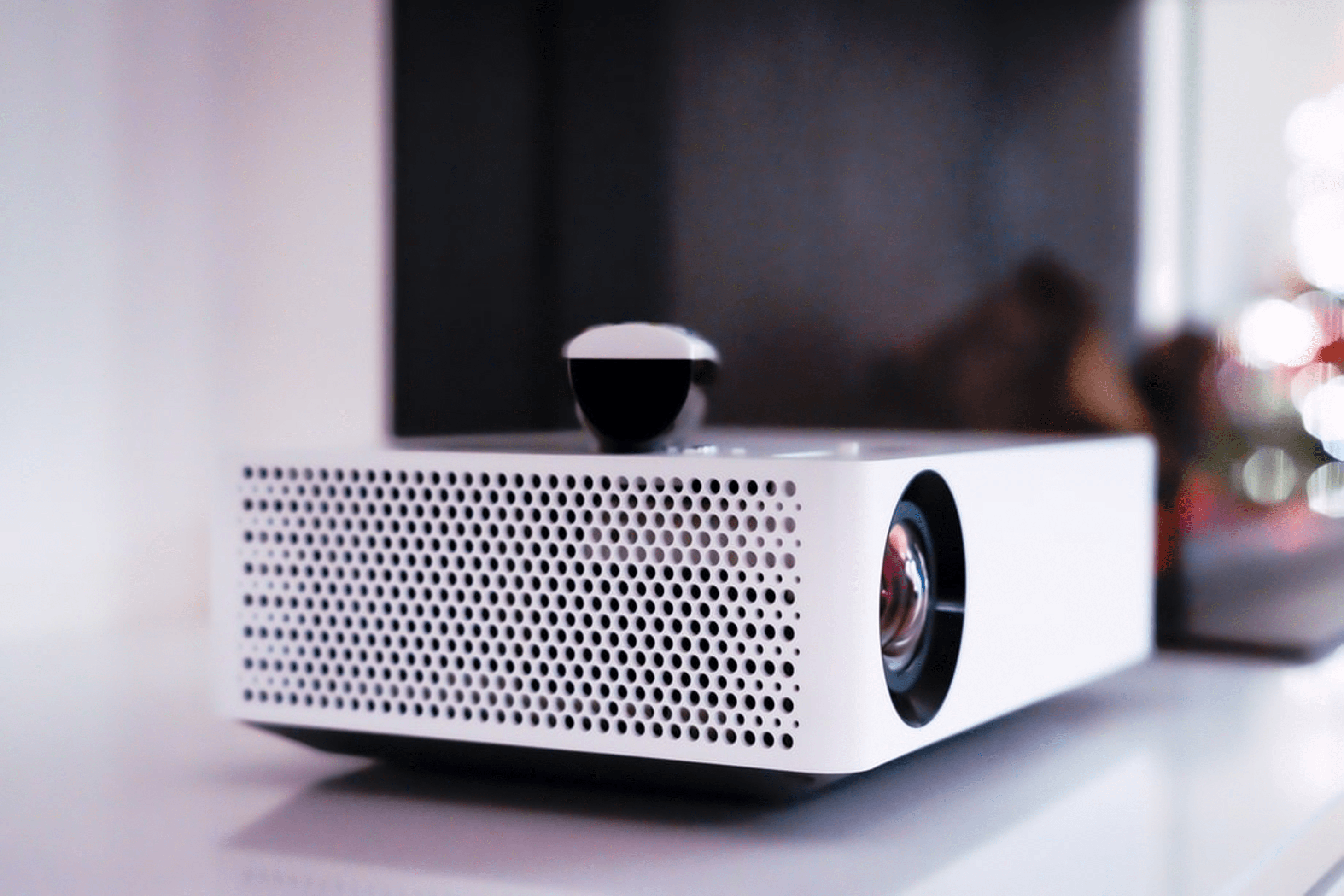 From a casino standpoint, the VPL-VW325ES projector comes with two HDMI ports, meaning that users can connect their laptops, smartphones, or tablets to the device via an adaptor or Google Chromecast. Because of this, it allows online casino players to broadcast their iGaming experiences onto a far bigger screen. In turn, this elevates the realism of offerings from platforms like Genesis Casino, which focuses on delivering casino on mobile immersion. Many of the provider's games are optimized for mobiles, meaning that users can enjoy smooth gameplay across various titles, including Fire Joker and live-dealer titles. Because of Genesis Casino's focus on mobile gameplay and the Sony projector's available HDMI ports, it's now less troublesome than ever before to enhance at-home casino experiences.
Next-Level Gaming
Over the past few decades, the gaming industry has reached new levels of immersion. Nowadays, realism is at the heart of development studios' ambitions, and next-generation consoles enable creators to raise the bar regarding lifelike offerings. However, for those pursuing the best that the industry has to offer, it's not merely a case of owning a PlayStation 5 or Xbox Series X. Because of that, buying a game-focused television is central to maximizing your home gaming experiences. While there are many available on the market, the LG OLED C1 is a must-have product for avid gamers.
It's a testament to the LG OLED C1's specifications that the TV offers a one-millisecond response time and low input lag, meaning that any actions made with a controller transfer more swiftly compared to a standard LED TV. From a visual standpoint, this state-of-the-art LG product delivers 4K visuals at up to 120 frames per second. Not only that, but the TV also features VVR (variable refresh rate), allowing the gadget to adjust its refresh rate to match a game console's or PC's output rate. Regarding price, LG's OLED C1 range varies in cost. While the 48-inch version costs $1,813, the 77-inch option retails for $5,582. However, for the money, the TV offers an HRD picture and features four HDMI ports.
Make Your Home an Entertainment Hub
Those striving to make their home as immersive as possible should look no further than the above gadgets. Although they each come with steep price tags, they ensure high-quality results. That said, they also highlight the types of products required to maximize at-home experiences from an entertainment standpoint. With projectors, speakers, and game-ready televisions, you can turn your home into a casino, theater, or gaming hub.