Watching sports together is one of the most popular social activities in the world. Whether it be in huge stadiums packed with fans, or crowded around a friend's TV with snacks, experiencing the athleticism of our favorite sportspeople is a time-old tradition. Now, with constantly developing technology, the rise of live-streaming has changed the way that we consume sports entertainment. From podcasts to Twitch streamers, there are now more ways than ever to be spectators to the games we love.
If we look at the history of shared match-watching, there is no clear beginning because casual competition between humans has been around since ancient times. The most notable examples are the Olympics, with records putting the first event in 760BC, and the Gladiatorial games of Ancient Rome, which most closely resemble our stadium-based sports now.
In much more recent history, we can turn to football as one of the most notable sports worldwide. FIFA records the first official 'international' match as the 1872 association match between the English and Scottish teams. This game was watched by 4000 spectators and finished in a slightly underwhelming 0-0 draw, but marks the official beginning of international football nonetheless.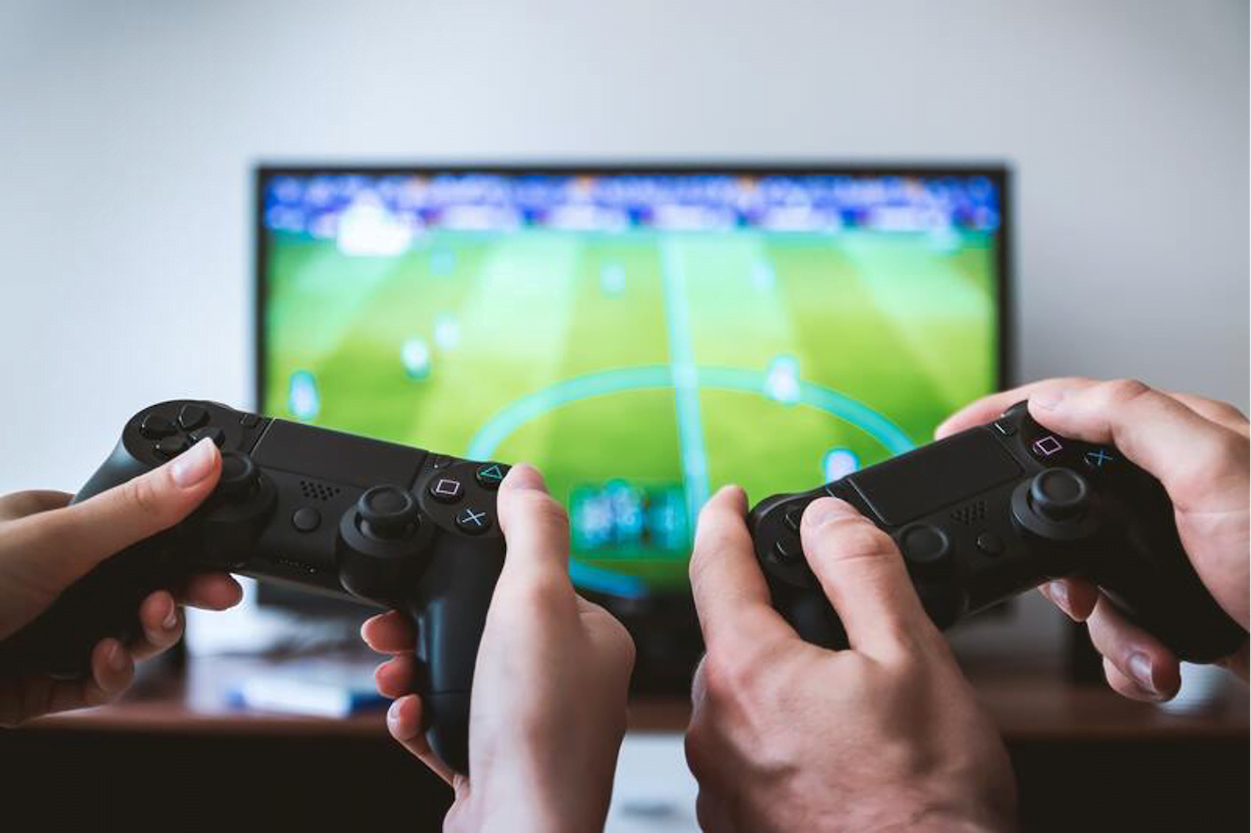 Television
The introduction of televisions into the home changed the way we interacted with lots of things, including music and national events like royal weddings. It also had a notable impact on the popularity of sports. The BBC started its television service in 1936 and the first televised football match took place in 1937, which was shortly followed by rugby union who competed in the Calcutta Cup in 1938.
These games were popular enough but are no reflection of the popularity of televised sport today. In 2018, the FIFA World Cup final was watched by 1.1 billion people around the globe, making it the most-watched competition in the world. The communities that were created in those first games have endured, creating long-lasting bonds and rivalries that are still upheld today, and this is mirrored in the online community, too.
There can be no doubt that technology has altered the way that we watch, and interact with, sports. The intention and introduction of WiFi into our homes has turned our lives into something that would be completely unrecognizable to someone from just 50 years ago.
The internet now provides us with work, food, retail, leisure, and household assistance, and this is no different for the consumption of sports media. Thanks to these technologies, we can access our favorite games at the click of a button. We can also watch highlights, rundowns, and analysis from many different providers as well as being able to pause and play live games thanks to the addition of Smart TVs.
Live-streaming
The impact that live-streaming has made is undeniable. For example, the availability of streaming has contributed to the immense popularity of eSports. The streaming service Twitch was launched in 2011, but became widely-known in 2020, and gained nearly 1 million extra viewers between March and April. Gamers play live online, giving commentary and chatting to the viewers whilst also sharing their screens so that the audience can follow along with their progression. It allows the audience a sense of participation that fans hold in very high regard.
The service is used for many things from podcasting to music streaming, but is most known for its gaming community – one which echoes those created when televised sport was the only option. In fact, there are eSports tournaments attended by hundreds of thousands of people on yearly basis, which really highlights the spectator and community appeal.
Similarly, Twitch also allows viewers the option to watch live poker, and, thanks to live-streaming, you can now play live poker games too. Playing the game against professional dealers, the player experienced a glamourous casino from home, and with varying difficulty options from beginner to advanced. Streaming live games, from multiplayer action game tournaments to just you against a dealer, gives the players a sense of immediacy and immersion which is so highly-demanded across the entire entertainment sector.
Another thing that live-streaming has provided sports-fans with is a community. Thanks to the multitude of streaming platforms and their global accessibility, players and fans from across the world can watch, interact, and play together. These communities can offer advice and info about different games as well as sharing and creating content that is focused entirely on sports. Technological development shows no signs of slowing down, so it's worth embracing because it could be the beginning of an entirely different sports culture in the future.
Previously considered to be an alternative to televised broadcasting, streaming brings both opportunities and challenges to the more traditional means of sharing sporting events. While no one can predict the heights this medium could reach, one thing is for certain, it is sure to be a fascinating journey.