OCR or Optical Character Recognition is an excellent technology that recognizes text within a digital image file and it converts them into editable text format. It is commonly used to recognize text in scanned documents and images, usually in PDF format.
For example, when you scan a paper document or photograph with a printer, the printer may create an image file. This can be a JPG/TIFF or PDF, but the new electronic file may still be just an image of the original document. Now, if you load this scanned electronic document into the OCR readers. The OCR program will recognize the text and convert the document into an editable text file.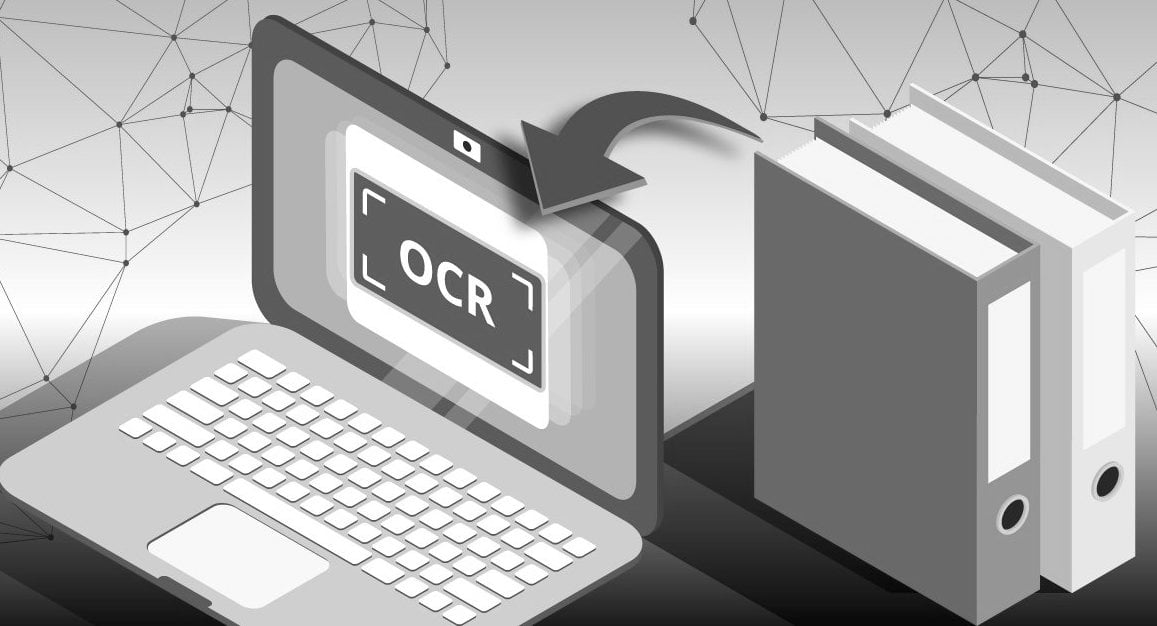 How does OCR work?
OCR software processes a digital image by detecting and recognizing characters such as letters, numbers and symbols. Some OCR software will simply export the text, while others can convert characters directly into editable text in the image. A few advanced OCR programs can also export the size and formatting as well as the layout of the text found on the scanned document.
In this process, electronic devices examine characters printed on paper, determine shapes by detecting dark and light patterns, and then translate the shapes into computer text using character recognition. This means recognizing the text on the image and then extracting it into an editable document.
What is the use of OCR Readers?
OCR software has two main purposes. It can be used to store documents and reuse their contents. Plus, OCR can also search for documents to make the workflow more streamlined and easier to handle, so most companies use OCR software.
How to choose a good OCR software? In this article, we will introduce 8 free OCR readers that can help you edit your scanned PDF files with ease.
8 Best Free OCR Readers
FreeOCR
Online OCR
Free Online OCR
i2OCR
Easy Screen OCR
OCRGeek
ABBYY FineReader
PDFelement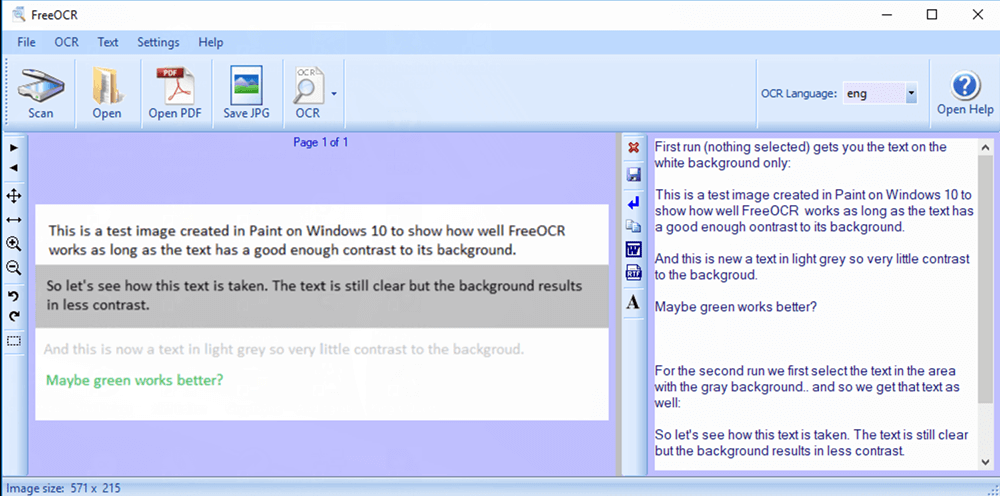 FreeOCR is a freeware optical character recognition and scanning software for Windows. This OCR program supports scanning from most scanners and can open most scanned PDF and multi-page TIFF images as well as popular image file formats. FreeOCR outputs plain text and can export directly to Microsoft Word format.
Free OCR uses the latest Tesseract (v3.01) OCR engine. It includes a Windows installer and is very easy to use and supports opening most image types, including multi-page tiff documents, Adobe PDF and fax documents, as well as compressed tiffs, which the Tesseract engine itself cannot read. It increases accuracy and has page layout analysis so more accurate results can be achieved without using the zone selection tool. It supports over 11 languages including English, Danish, German, Finnish, French, Italian, Dutch, Norway, Polish, Spanish and Swedish. Download link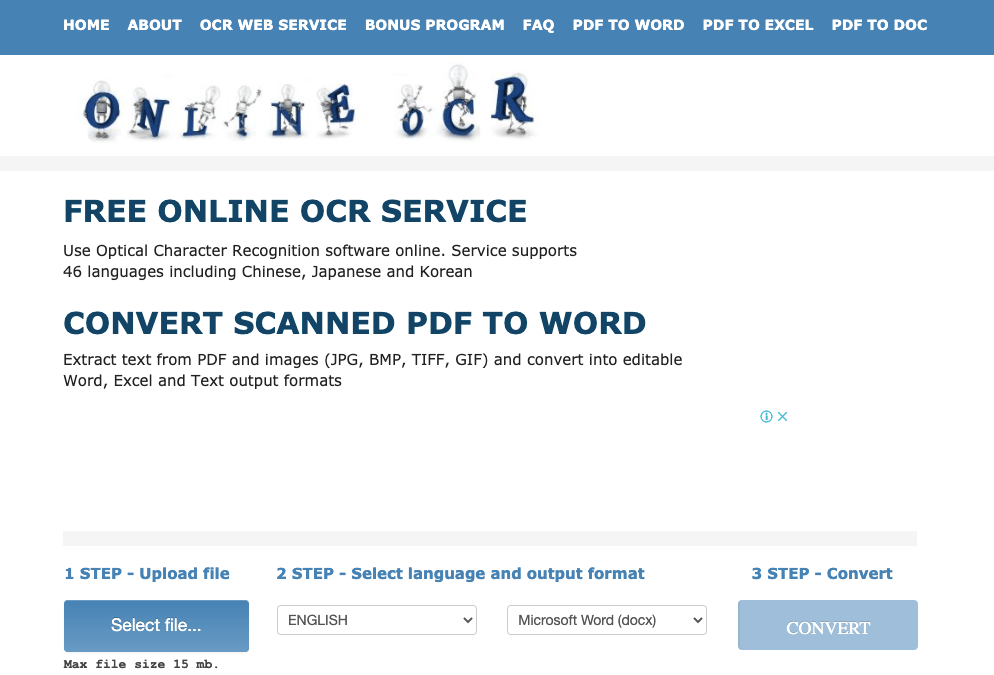 As the name suggests, it is an online OCR tool that converts photos and digital images into text. This means you don't need to install any program on your devices as well as can be operating in the guest mode. It recognizes 46 languages including Chinese, Japanese and Korean. It extracts text from scanned PDF and images (JPG, BMP, TIFF, GIF) to Text, Word, and RTF formats or HTML documents. The tool allows you to convert 15 images per hour.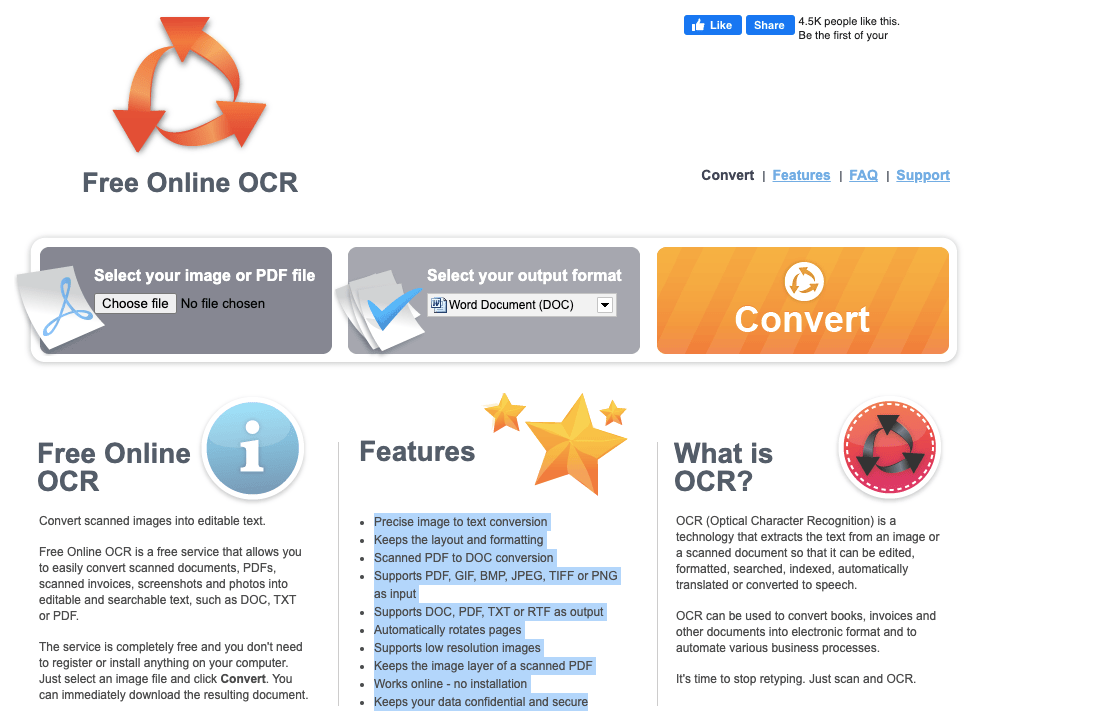 Free Online OCR is a free service that allows you to convert scanned documents, PDFs, scanned invoices, screenshots and photos into easily editable and searchable text, such as DOC, TXT or PDF. It automatically rotates pages, maintains layout and formatting, and supports low-resolution images as well.
The service is completely free and you do not need to register or install anything on your computer. Simply select an image file and click Convert. You can download the resulting document instantly.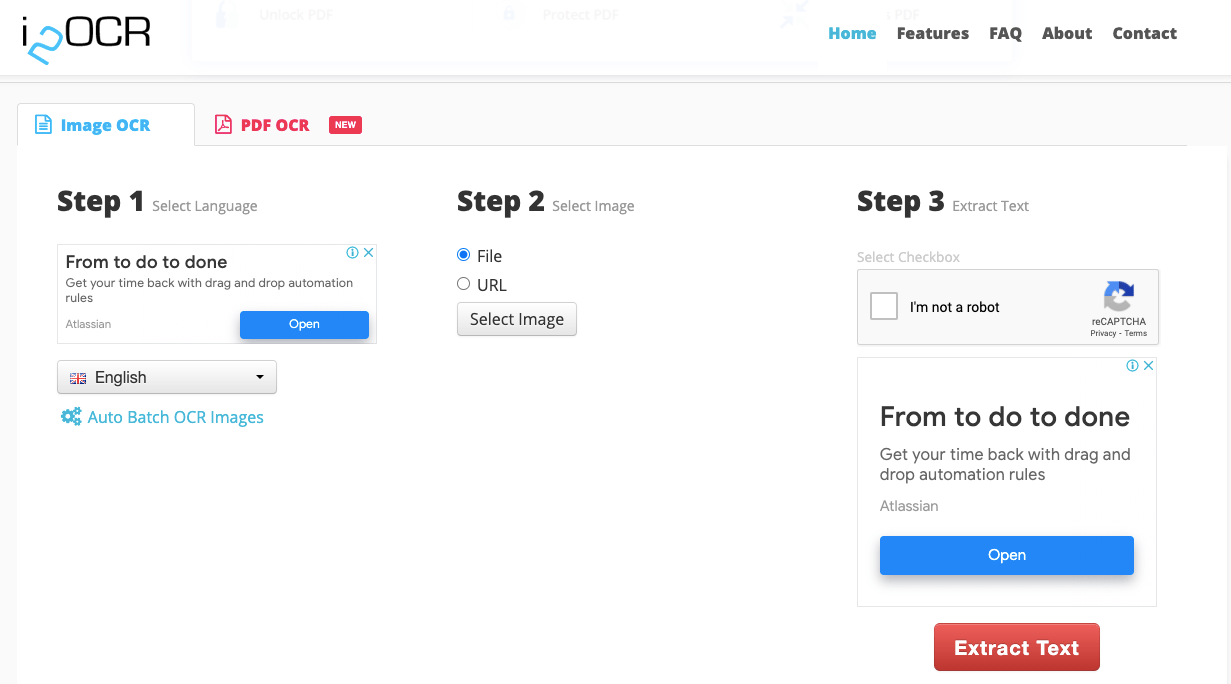 i2OCR is yet another free optical character recognition feature with the ability to upload image file types such as JPEG, TIF, BMP, PNG, PBM, GIF, PPM and PGM. This program lets you convert online images from your local drive or from an image URL. This program does not ask you to register.
Unlike its peer FreeOCR, it allows users to upload images without any quantity limits. In addition, it supports PDF documents with multi-column text, and recognizes over 100 languages.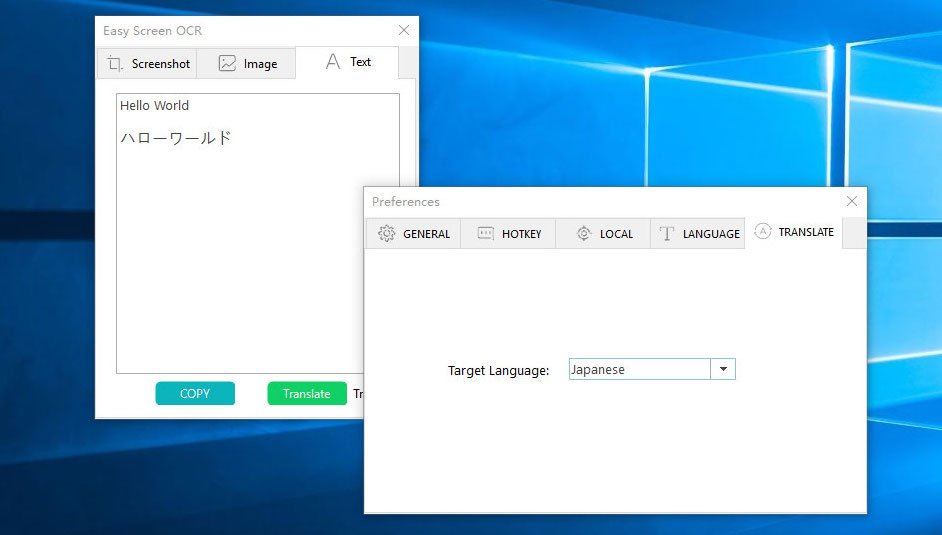 Easy Screen OCR is a handy and simple PC Screenshot OCR and translation application. It also supports Screenshot OCR. You don't need to retype any text from images. Just try this free OCR application to copy text. In addition, it can extract text from screenshots, images and then translate them into other languages. Support translation of 20 languages.
Easy Screen OCR supports recognizing over 100 languages ​​worldwide. It supports Chinese-Simplified, English, Cantonese, Japanese, Korean, French, Spanish, Thailand, Arabic, Russian, etc.
6. OCRGeek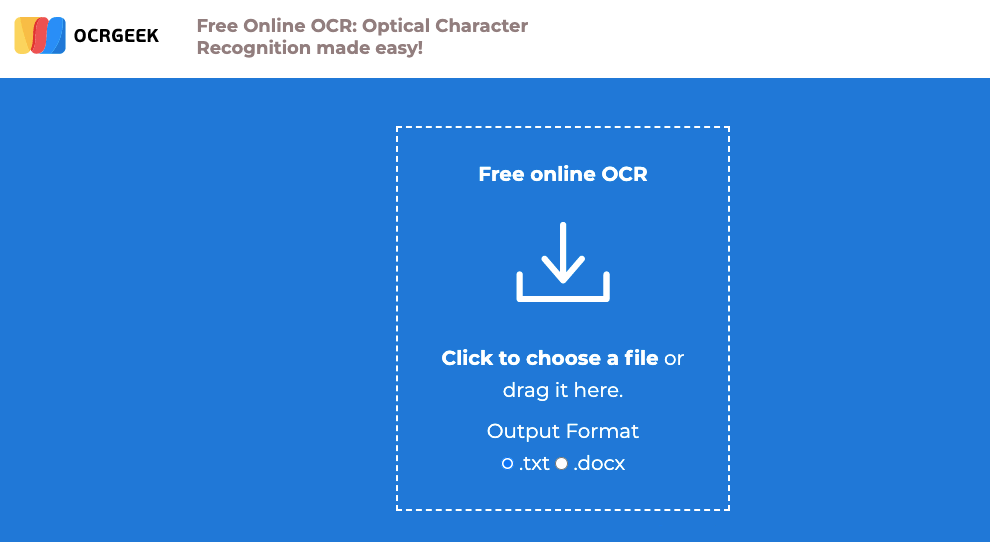 OCR Geek is another great online OCR reader that allows you to upload scanned files and convert them to text or doc file formats. It supports input formats like JPG, PNG, TIFF, PDF, DJVU, GIF and BMP. You can get the job done in just three simple steps. The best part is that you don't have to pay a single penny for this.
7. ABBYY FineReader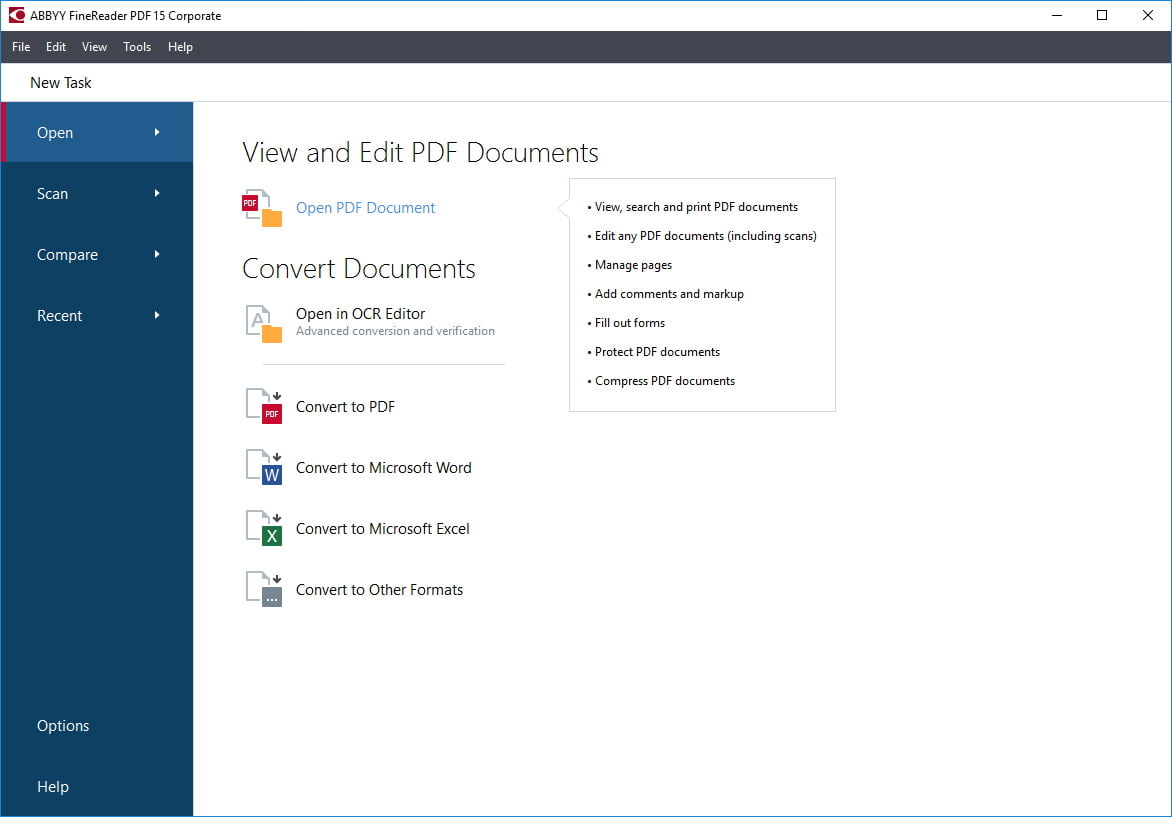 ABBYY FineReader is an extremely fast online OCR service. You can scan, convert, edit, share and collaborate on PDFs. It is an all-in-one OCR and PDF software application to increase productivity while working with documents. When it comes to documents it can convert scanned images to text with accuracy along with other useful features.
ABBYY FineReader now recognizes over 184 languages ​​and provides comprehensive language support, combining a range of European, Asian, African and Middle Eastern languages ​​in one package.
8. Wondershare PDFelement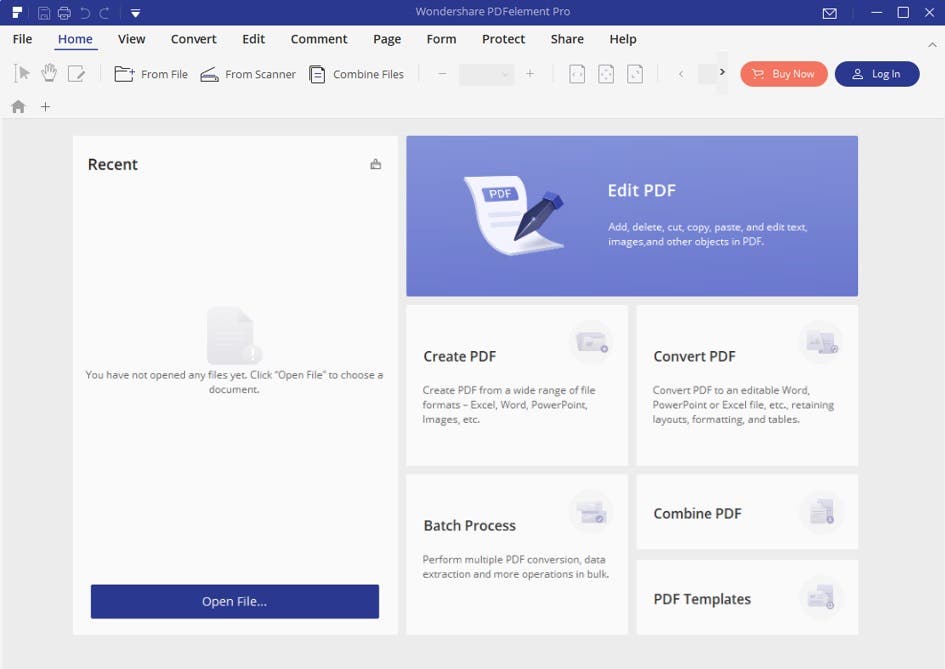 PDFelement is another powerful desktop software that uses advanced OCR technology. The program can recognize the text in scanned PDFs to make your file and text editable. It is equipped with powerful editing tools, which enable you to insert, delete or modify text, images and pages.
With this tool, you can also convert your scanned PDF to other editable document formats like Excel, Word, PPT, Text etc. The quality of your original document will also be perfectly maintained. Currently, PDFelement OCR supports dozens of languages ​​such as English, Portuguese, Japanese, Spanish, German, Italian, French, Bulgarian, Chinese Simplified, Chinese Traditional, Croatian, Catalan, Greek, Czech, Korean, Polish, Romany, Russian, and more. , Slovak, Thai. , Turkish, Ukrainian and Dutch.
Conclusion
There you have it all. We have listed the top 8 free OCR readers. You can select any one of them that fits your requirement. We hope that this article was helpful in finding the best free OCR software. Please feel free to share your thoughts from the comment box below.
See More: Open Source PDF Editors for Windows and Mac
See More: PDF Editors Apps
See More: Document Scanner Apps for Android