Nepal-based real estate marketplace Basobaas.com has secured an undisclosed seed funding round from Emerging Classifieds Ventures, an Australian operator specialized in real estate and automotive marketplaces in early-stage emerging markets.
The latest proceeds will be used to scale up its operation and move to the next stage. Besides, the startup will leverage ECV's expertise to better address the needs of more than 1,000 agents in Kathmandu only and around 2,000 in the whole country.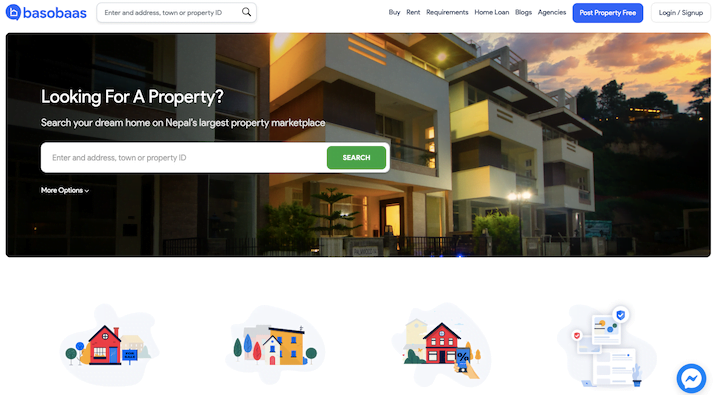 Co-founder and Chairman Binit Sharma said, "We are the first to offer a modern and clean approach to an online real estate marketplace in Nepal. This funding by Emerging Classifieds Ventures, with their experience in similar markets around the world in Asia (like Cambodia with KhmerHome.com), Africa (with AfricanPropertyGroup) or the Pacific, is a great way for us to leverage from their expertise and move to the next stage. We have been working on various business models, from advertising to home-flipping, and are now in shape to better monetise our audience and get closer to the transaction, as our partners are doing in other emerging markets."
With a population of 30 million people, Nepal real estate market is booming fast, despite the local natural risks such as earthquakes, with two main hubs that are Kathmandu, with its fast-growing 5 million population in the whole area, and Pokhara, with nearly 2 million people in its whole urban area. However, most of the local agents and agencies still rely on Excel spreadsheets, paper forms and were not using a proper system to manage and market their inventory of properties in the country.
Basobaas.com was founded in 2016 by Binit Sharma to address the different pain and friction points in the Nepalese real estate market.
Basobaas.com is already working with top property developers in Kathmandu in order to decrease their sales cycle time and get better profitability on their new property developments. Currently, Basobaas.com is the largest social media community in the country about real estate with almost 300,000 people following them.
See More: 5 Best Real Estate Apps for Finding an Ideal Home