Have you been looking for the best free VST plugins all over the internet, but to no avail? Don't worry, your troubles have come to an end! After all, we tirelessly scoured the web to bring you the best free VST plugins now available in the market.
Rightly so, Virtual Studio Technology (VST) plugins or VST instruments are an essential element every music production enthusiast needs to craft and hone their soundscape with to add rich audio effects and get that solid final mix.
Our list of the 50 best free VST Plugins transcends various categories such as: the best Guitar VSTs, Bass VSTs, best Synth VSTs, best Drum VSTs, Vocal Plugins and a gamut of Effects — that are all FREE!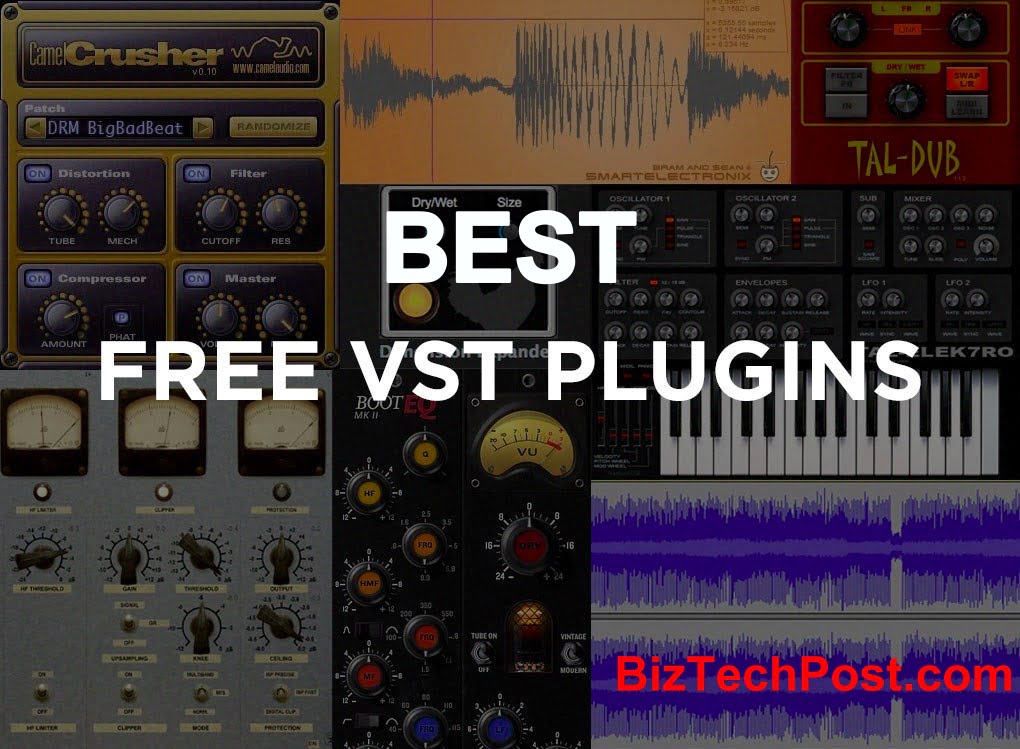 Not to mention, these VSTs traverse a whole range of diverse musical genres, so no matter what your playing field is, we have got your covered! You can download these VSTs and simulate classic guitar amp sounds right inside your DAW. Just load up any instrument rig — be it synth, guitar, or bass and emulate that legendary sound for infinite aural pleasure reminiscent of expensive production equipment.
So, what are you waiting for? Have a hearty look at our roundup of the best free VST plugins, dial in some sick tones and craft your next banger of a tune right away!
Happy Riffage!
Note: You may also want to check our list of the Best premium DAW and Best Free Beat Making Software.
50 Best Free VST Plugins of 2021 for Music Production
GUITAR PLUGINS: Best Free VST Plugins for Guitar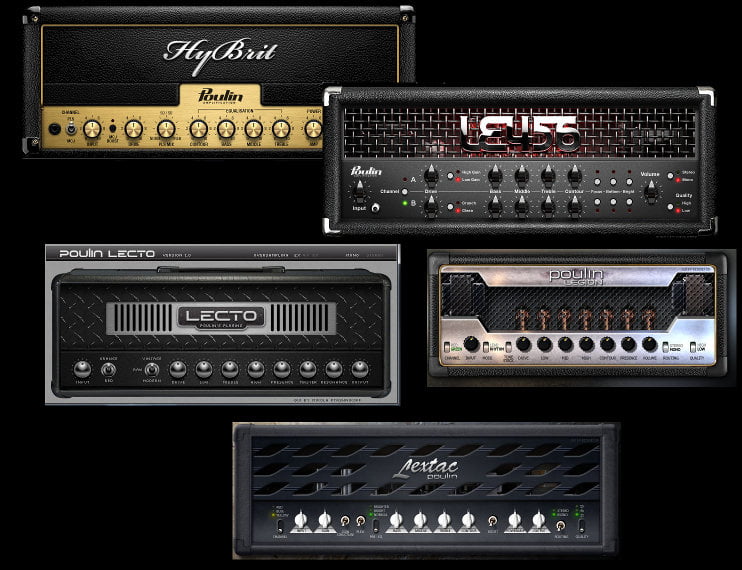 This solid amp emulator recreates the magic of legendary amps with ridiculous gain such as the ENGL E645 and Mesa Boogie Dual Rectifier. All in all, LePou Amp Suite is an incredible sounding amp simulator for shredders and metal aficionados with rich high gain sounds under its belt.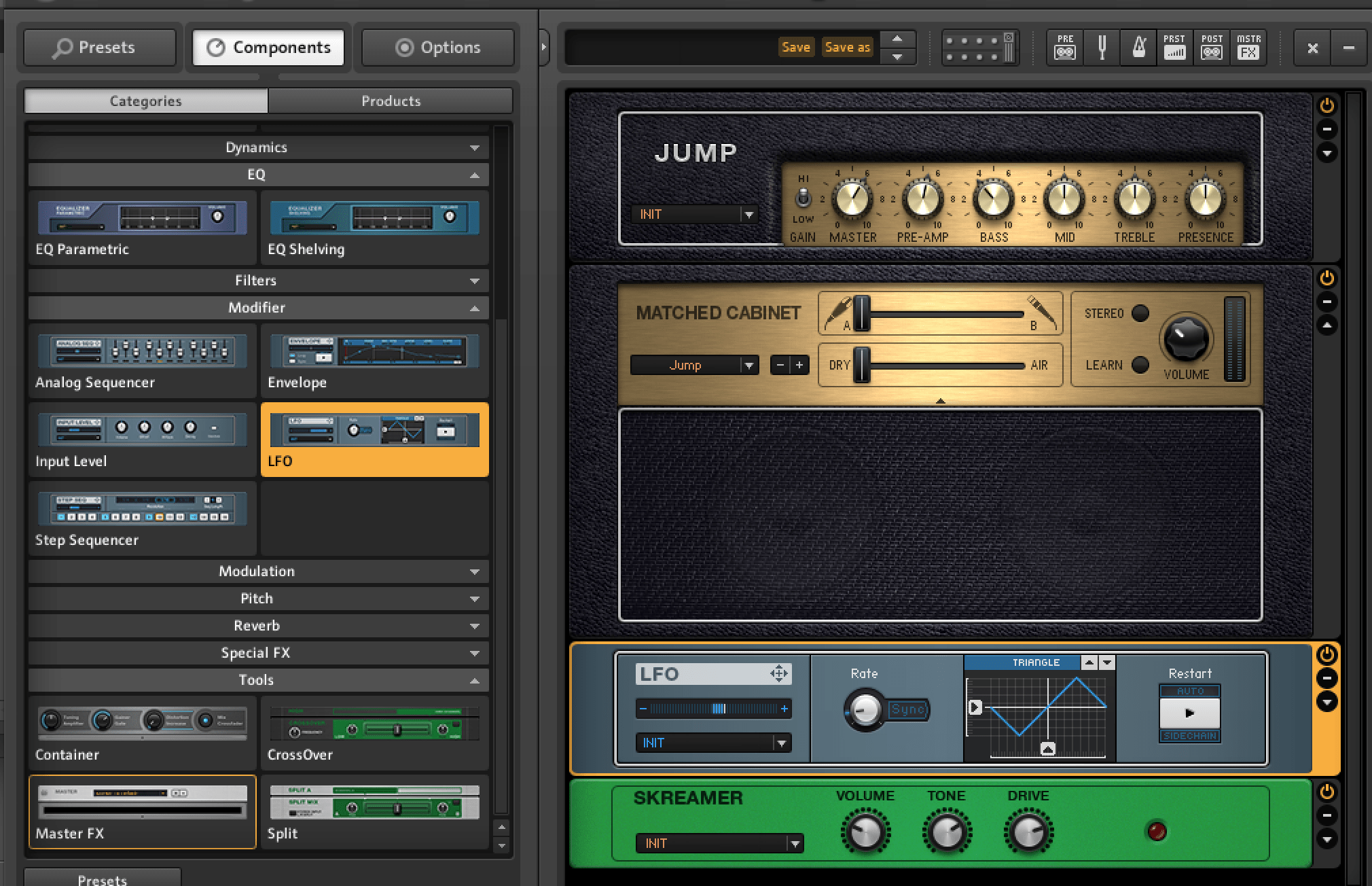 What would a list of the best free VST plugins for guitar be without Guitar Rig 5 Player? It is a compact pedalboard simulator and comes with chorus, flanger, delay, reverb, phaser, etc. for making a Shoegazer's sound dreamy, obscure and laced with psychdelia. Not to mention, there is a noise gate as well to make those high decibel swooshes bearable and cut out any extra "noise" in your final polished tone.
This one's a no-brainer for all the shred freaks and heavy metal fanboys. Nick Crow 8505 Lead is a brilliant VST Amp that can add that powerful and jaw-dropping punch in your tone and make it sound more meatier and "heavy".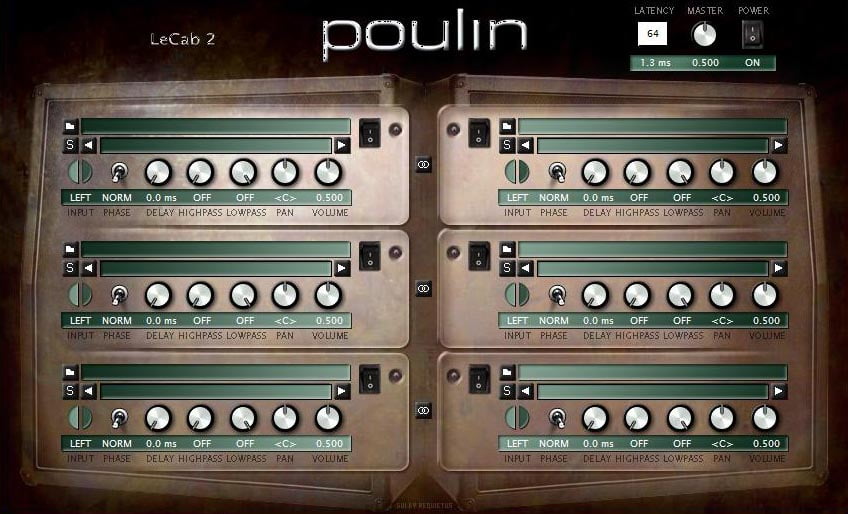 Perhaps one of the finest cabinet (guitar/bass) impulse loaders in the game, LeCab 2.0 is winner by all means. Not only is it versatile, but offers over 6 impulse slots, latency control, phase, pan, volume and delay controls for each slot.
TSE 808 is a very reputed overdrive plugin on the market, which is why it is on our list of the best free VST plugins. If you want to up your metal game and spruce up your lead tone, using the TSE 808 overdrive pedal becomes extremely crucial. In fact, the TSE 808 is quite a realistic tube screamer plugin, and definitely worth adding to your plugin arsenal.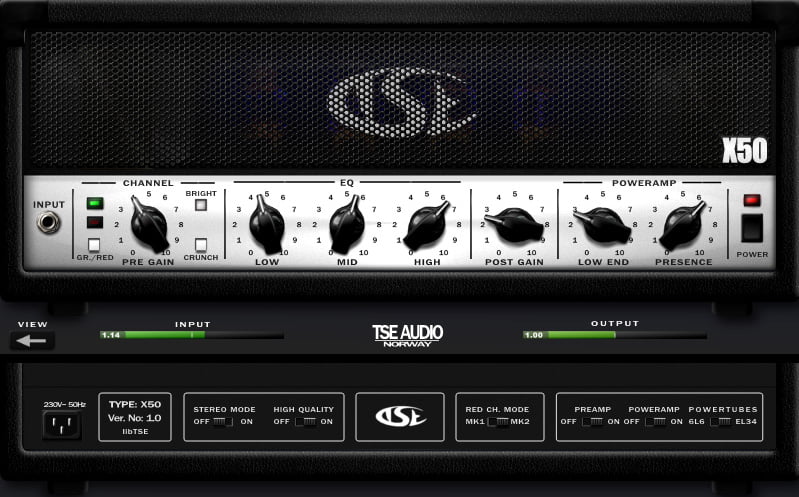 A freeware emulation of the iconic Peavey 5150+ guitar amp, TSE X50 delivers a fabulous sound, and lends firepower to your guitar tone with a tight sonic punch. Although, your CPU might take a hit at times whilst running it.
7) Plektron Guitar Amp 2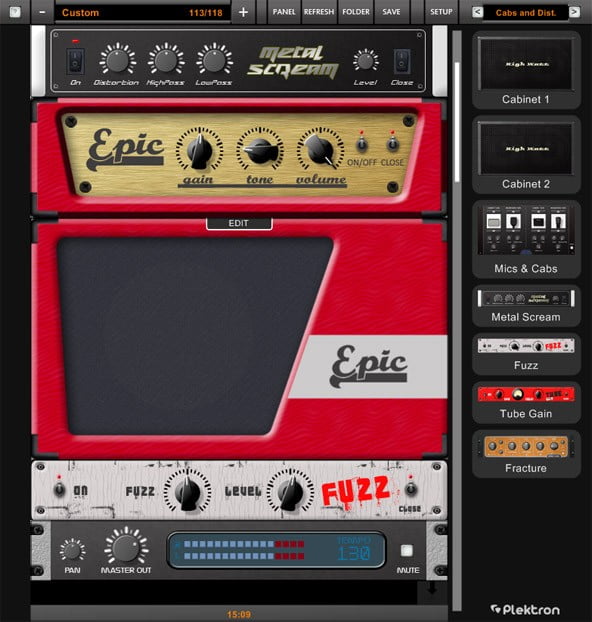 A splendid little guitar effects suite for guitarists, Guitar Amp 2 by Plektron is a virtual guitar amplifier that delivers a rich sound that can be laid over your guitar tracks to derive a smooth tone. What else makes it one of the best free VST plugins? It comes loaded with an inbuilt british amp, a full-blown bass amp and a cabinet simulator!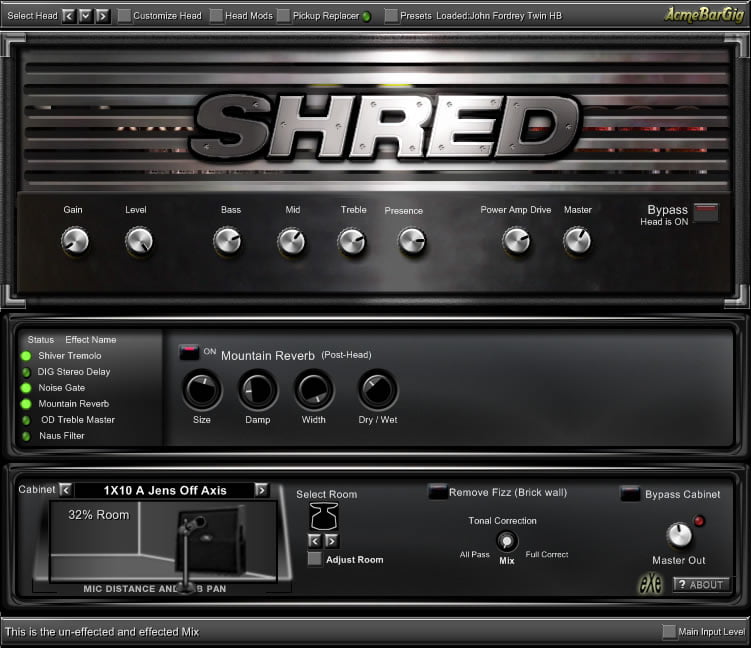 As the name symbolises, Shred by AcmeBarGig is a formidable plugin for shredders, rock n' rollers, grunge groovers, metal axe-men, blues and jazz guitarists thanks to its collection of six brilliant guitar amp heads that can recreate your very own compact FrankenAmp. Without a doubt, a solid guitar amp simulator worth checking out.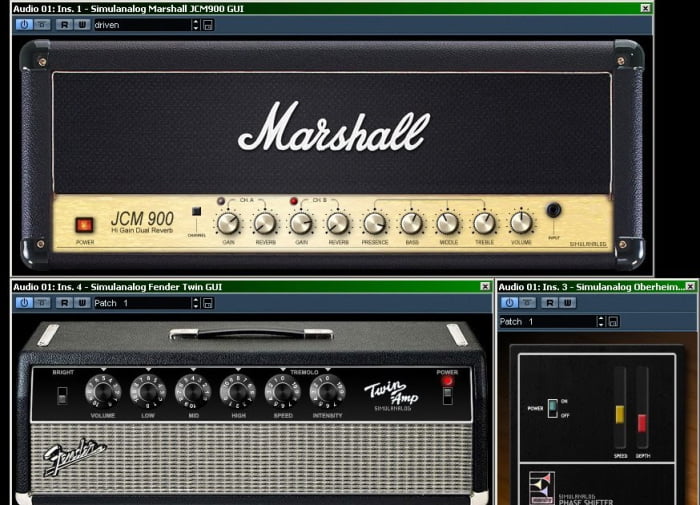 What if someone told you that a free plugin can forge sounds of the iconic Boss DS1 and SD1 pedals? Would you freak out? Well, Guitar Suite by SimulAnalog does just that! Wait, there are more goodies, it offers simulations of stomp boxes including the likes of the Ibanez Tube Screamer, virtual Fender Twin, the Univox Univibe, and the classic Marshall JCM900 amps. Sweet.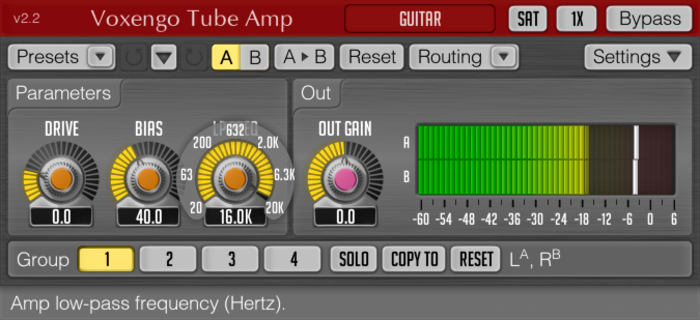 Tube Amp by Voxengo is a no-frills attached beauty that applies asymmetric tube overdrive to your guitar recordings and makes them sound simply amazing. However, you might be put off by its basic interface, but who gives a damn what it looks like? So long as it sounds right, everything's right.
11) The Anvil and NRR-1 by Ignite Amps

If you are a fan of clean and ambient guitar tones, The Anvil should be your numero uno pre-amp plugin choice for clean and pleasant tones. Not to mention, you can still derive an optimal high gain tone, too! Similarly, the NRR-1 provides some rich high gain texture to your tone.
SYNTH PLUGINS: Best Free VST Plugins of 2021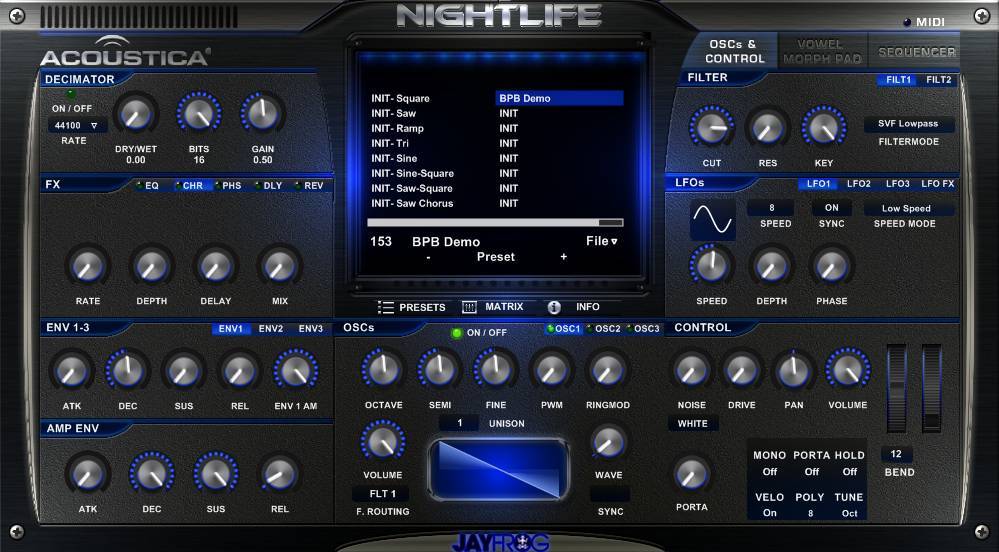 Are you a budding EDM, trance or dance music maker? Acoustica Nightlife is one of the best free VST plugins you can use to create a hypnotic wall of sound that reverberates in the ears long after the song comes to a closure.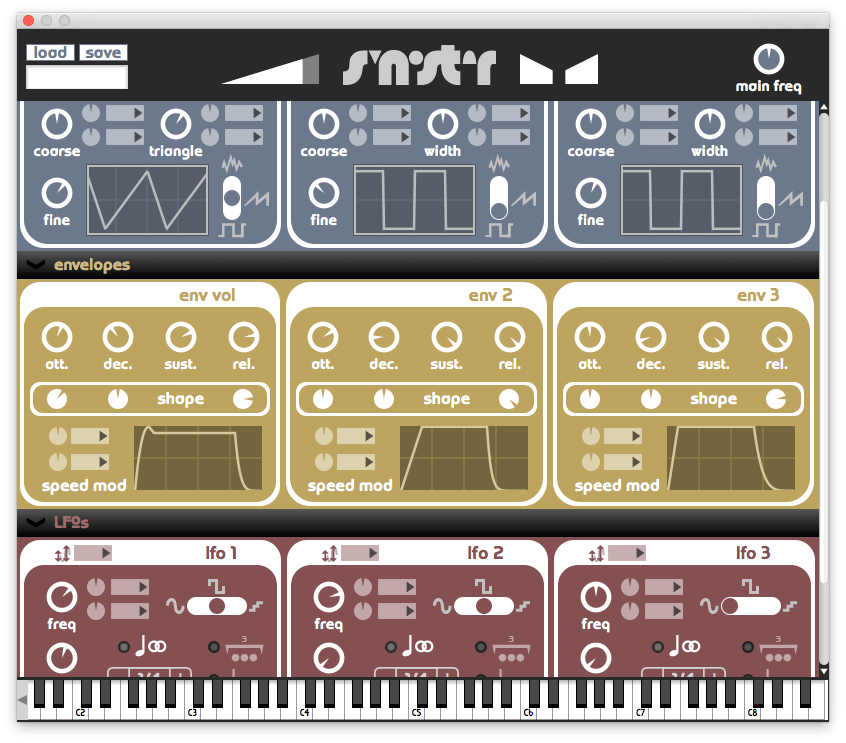 Boasting an inbuilt virtual keyboard, Synister is an easy-to-use and flexible synthesizer that can create an ethereal atmosphere with some symphonic layers of sound.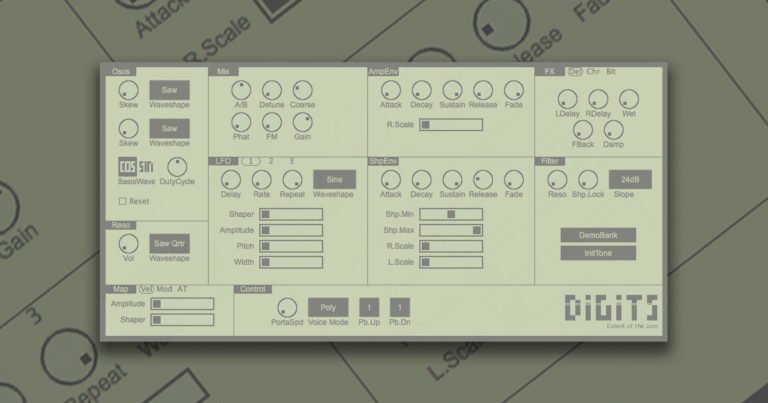 If you are a fan of warm pads, dirty bass, screaming leads, or glitchy sounds, Digits 2 is your partner in crime. Recreate that 80's synth vibe with it in no time.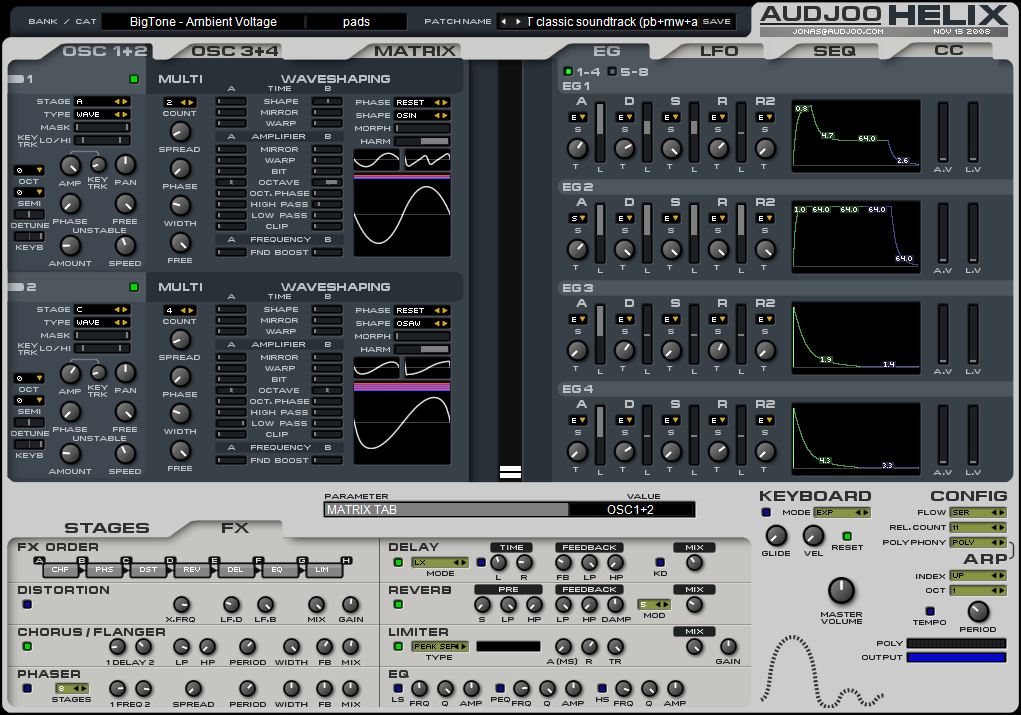 Even though the official website says the Helix's download is for a trial period, it's still fully functional. Adding euphoric synth melodies with soaring leads, and deep bass to your mix is the speciality of Helix. Get on it!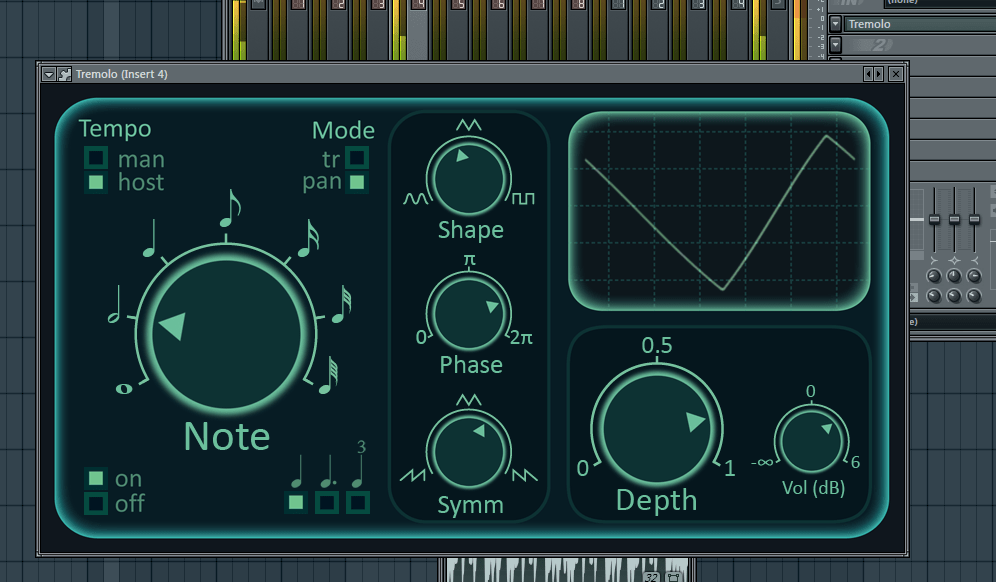 An exclusive tremolo effect synth only, the Pecheneg Tremolo can create rhythmic modulations in your sound.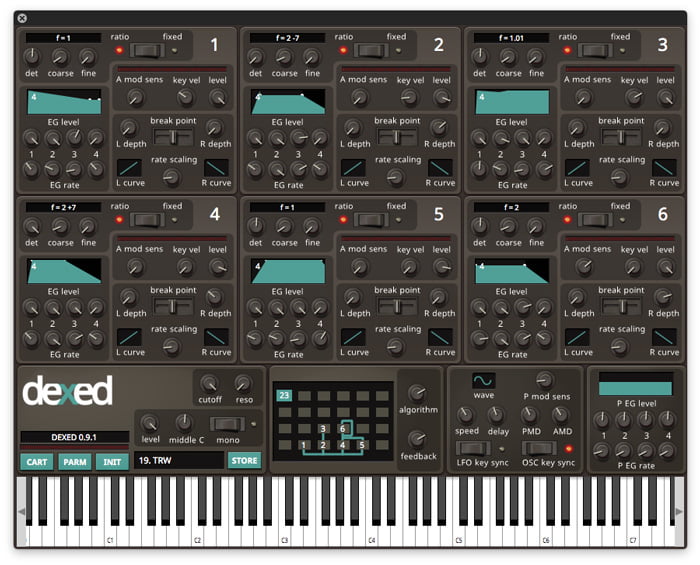 Closely modelled after the iconic Yamaha DX7, Dexed is a nifty frequency modulation synth that can lend that airy swoosh to your song.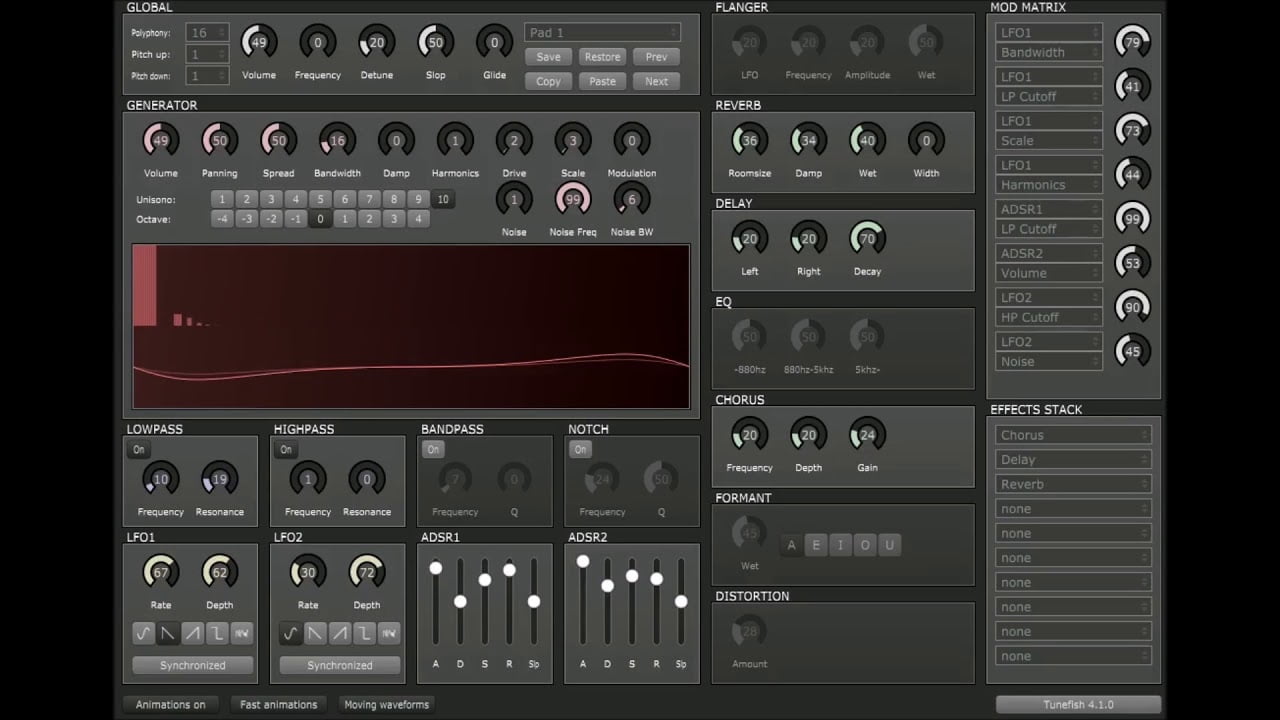 A great and versatile free VST synth, Tunefish 4 can forge everything ranging from bass, leads, pads, to any other tasty sound your soundtrack behooves.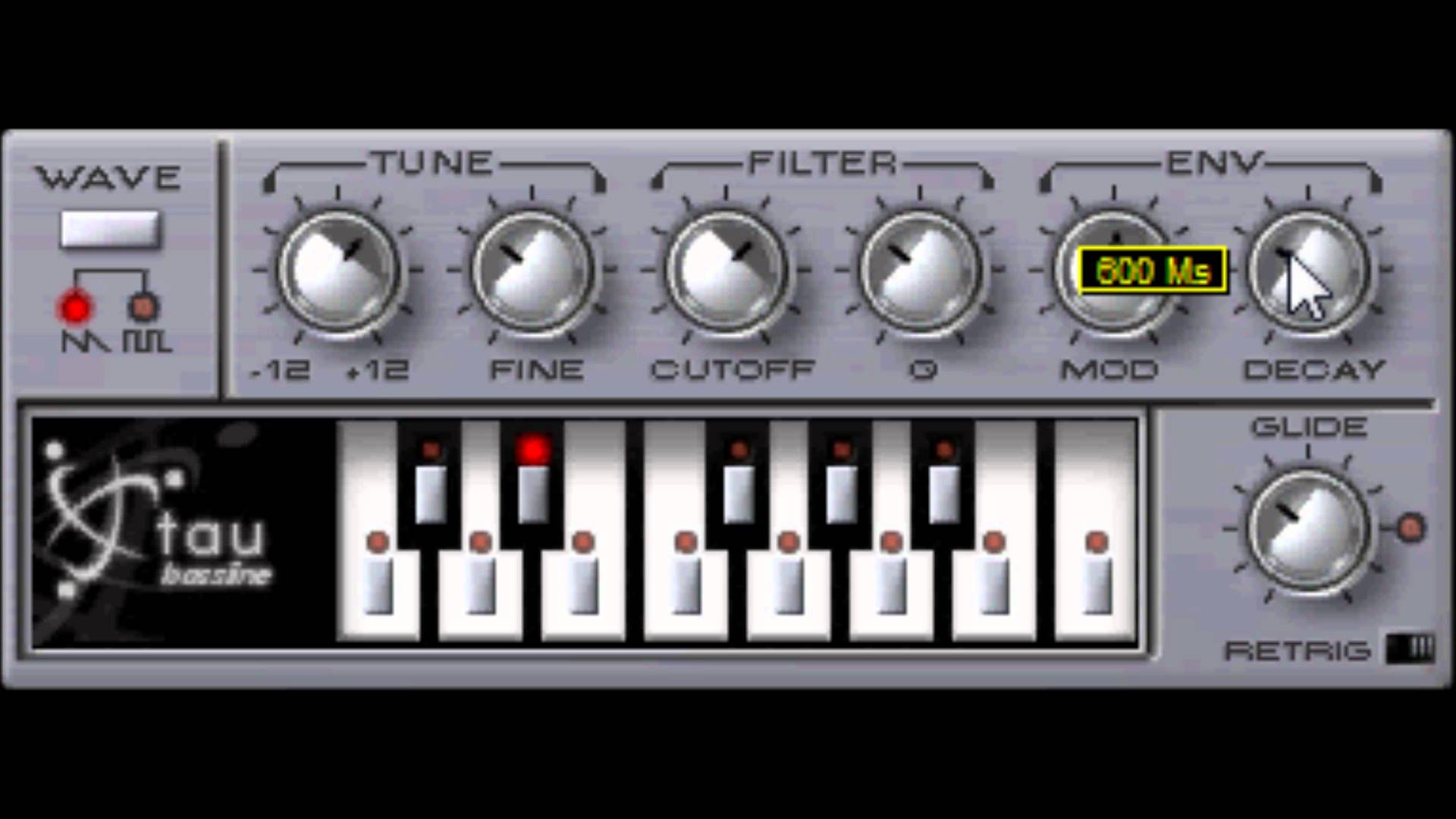 Modelled after the Roland 303, Tau Bassline might be a small VST plugin but it's powerful enough to produce that rich 303 groove that we have all come to adore over the years.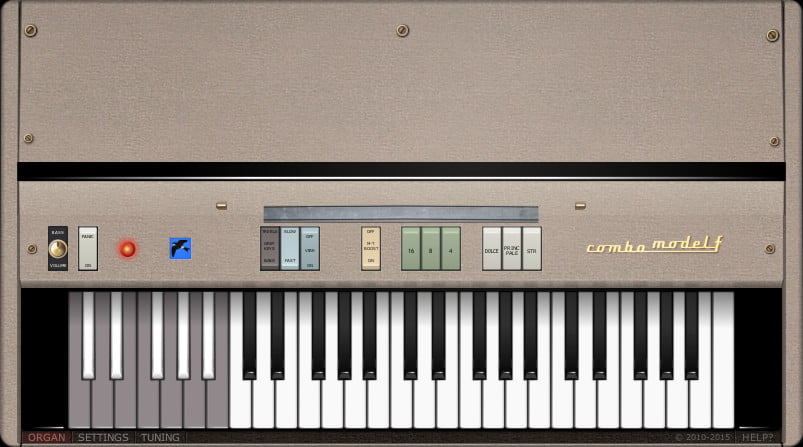 A lineup of the best free VST plugins is never suffice without a mere mention of an organ synth. And, Martinic's Combo Model F laps up that honour by providing an array of nostalgic organ sounds that haven't been heard since the 70's in today's music.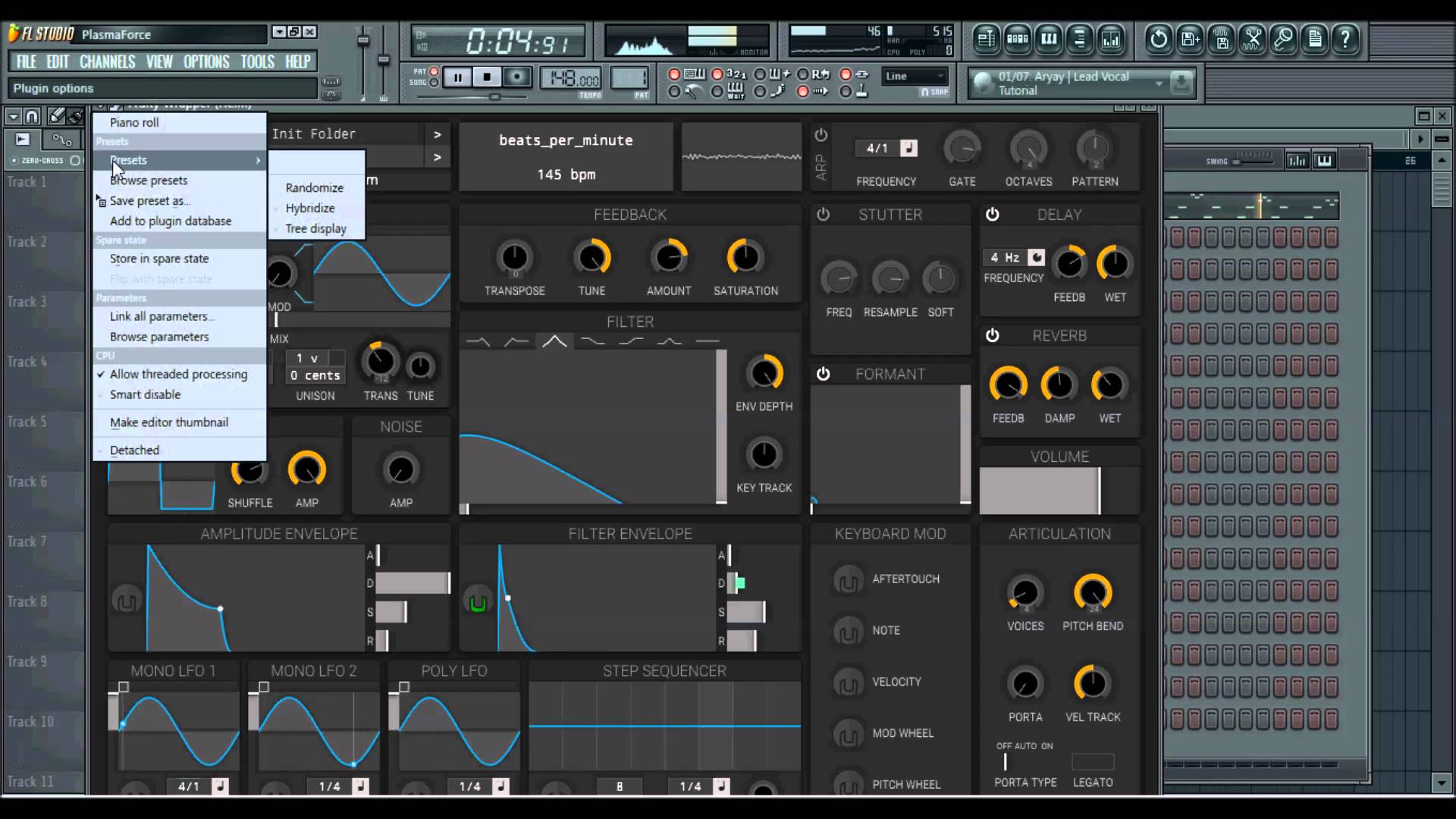 Helm Synth is a bit of an oddity. That is, despite being a synth VST, it can be run from anywhere inside your DAW and you can even modify its source code to tweak and abuse it all you want.
Bonus Synth Plugin

Here's another berzerker for Synth fiends. OB-XD is a slick emulation of the famous Oberheim ob-xa, ob-x, and ob8 synths and boasts an incredible sound engine that can provide some luscious warm sounding synths to your mix.
Best Free Drum Plugins 2021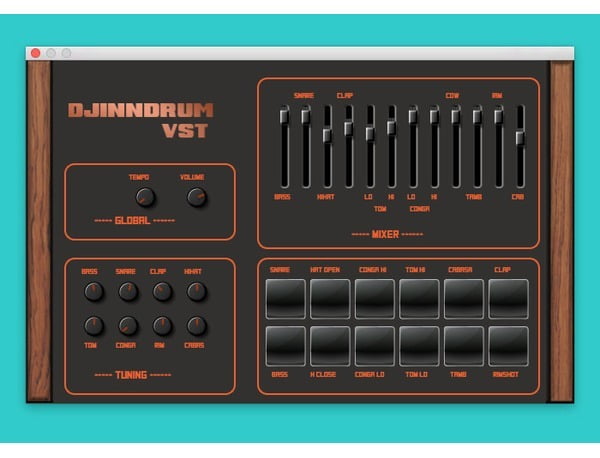 Wavosaur rips up the drum soundscape with its tasty DjinnDrum plugin that can recreate the legendary sound for which the Linn LM-1 drum machine is renowned for.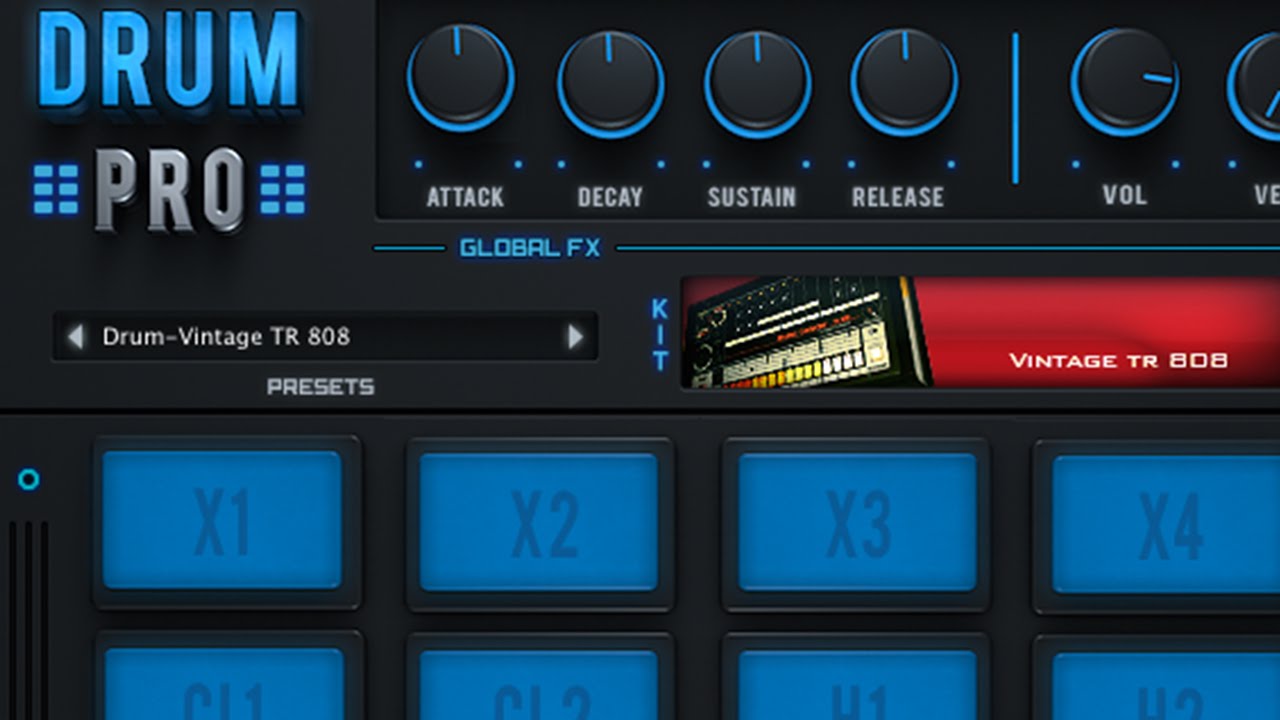 With an eclectic collection of over 20 inbuilt drum kits, global effects, and 12 pads, Drum Pro makes its intentions clear: it is one of the best free VST plugins that you ought to have in your VST collection!

Remember the classic Roland TR-606 drum machine? The T.REX 606 is modelled after that beast of a drum machine with all the bells and whistles.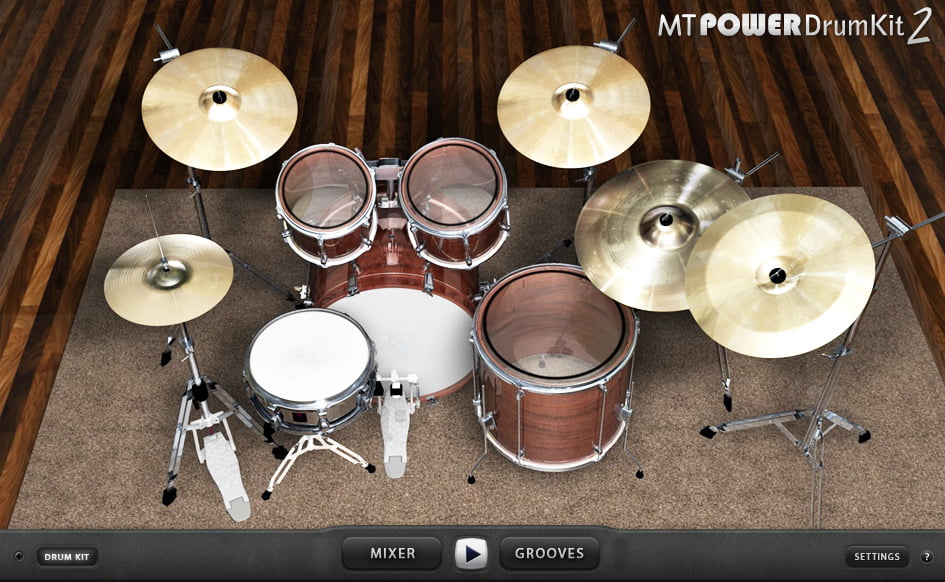 The MT Power DrumKit 2 boasts some top-tier snare sounds that cut right through your mix and shine on their own. Not to mention, it also sports a completely pre-programmed groove library.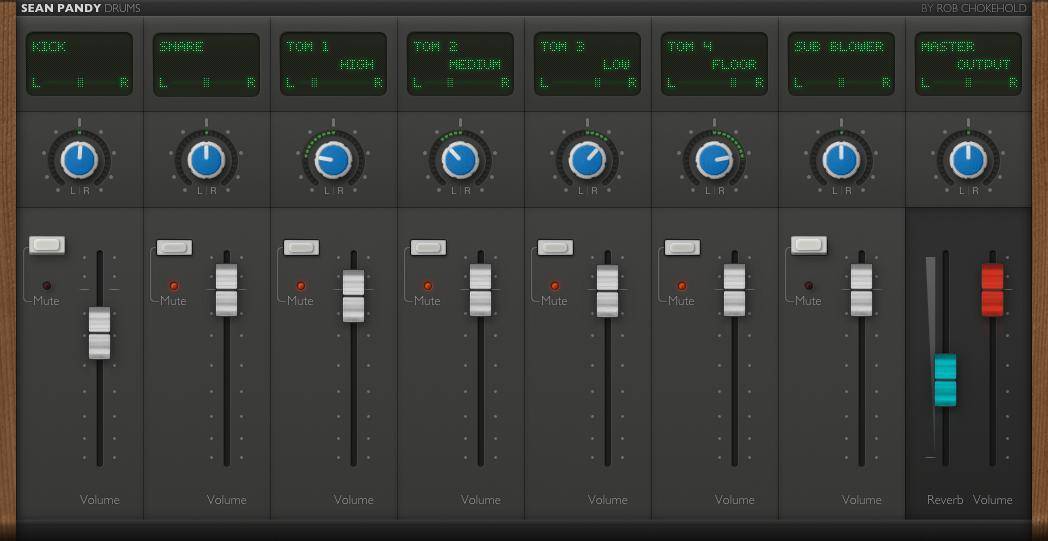 For all the heavy metal, deathcore, and extreme metal lovers, Drum Multi is one of the best free VST plugins to attain a stomping, face-melting and heavy drum sound in the mix.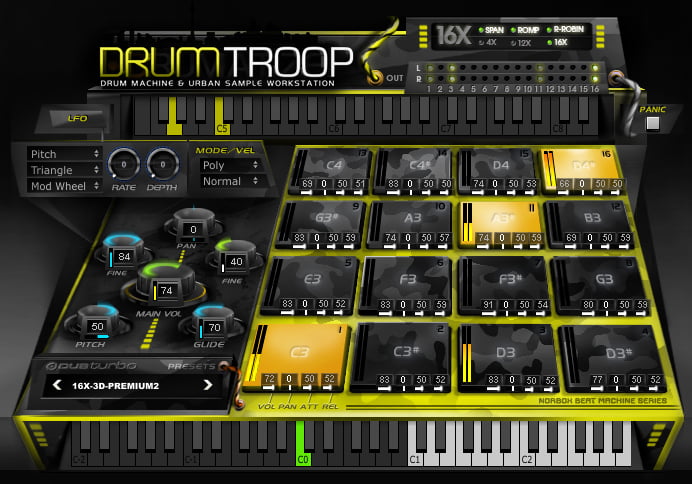 Fan of pounding drums and fast paced beats? The DrumTroop drum machine is massive, in fact, it is a weapon of mass beats production.
28) Sample Science- Vintage Drum Elements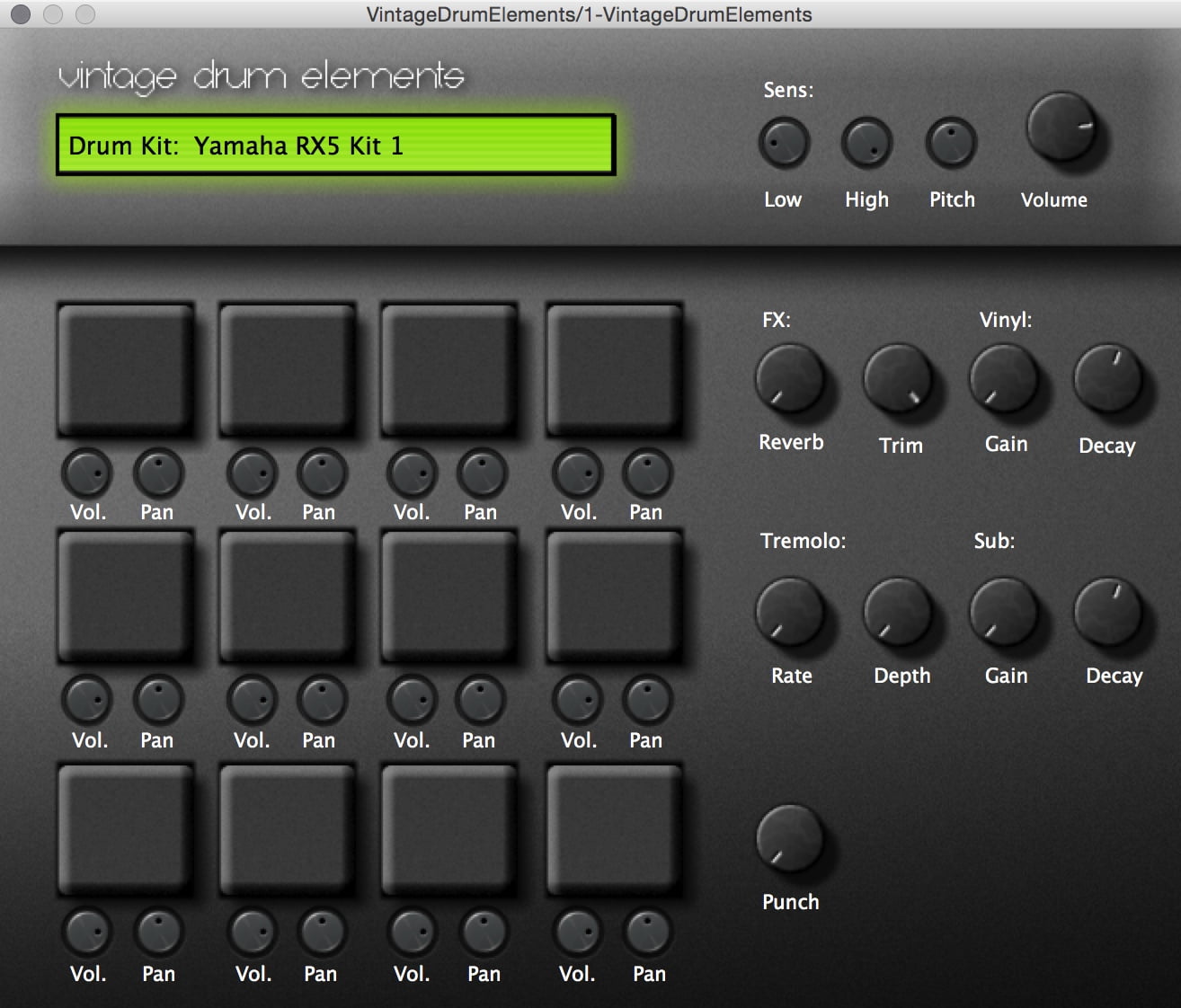 Longing for the good ol' vintage drum sounds of the 60's and 70's? Give Vintage Drum Elements a spin and revisit the olden days of nice and warm analogue sound reminiscent of vintage drum machines.
29) BeatSkillz BeatFactory Drums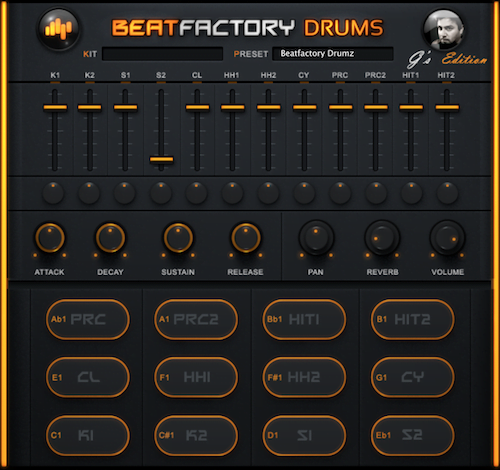 The BeatFactory Drums is quite handy, easy to fiddle around with, sounds huge and packs a solid punch.
30) Real Drum Samples- Line Of Legends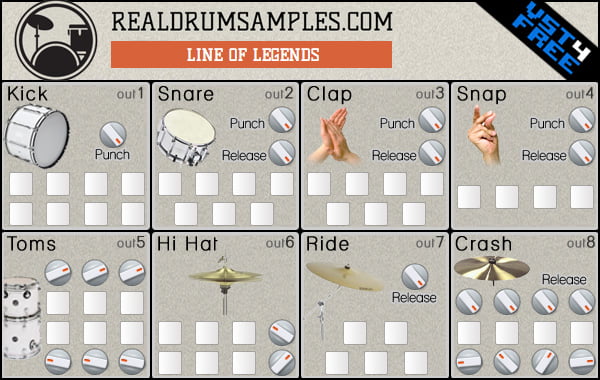 With 47 high-quality samples, release, punch & attack knobs, and 8 individual output channels by its side, Line of Legends boasts some serious tweakage goodies.
SEE ALSO: Best Beat Making Apps
Plugins for Vocals: Best Free VST Plugins 2021
31) Acon Digital Multiply Chorus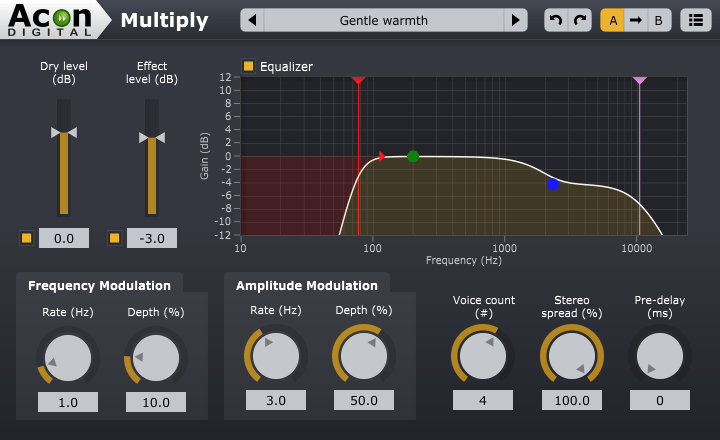 Add more range and richness to your vocals with Acon Digital's Multiply Chorus that can thicken up your sound especially if you want to lay down those screams and growls for your metal project.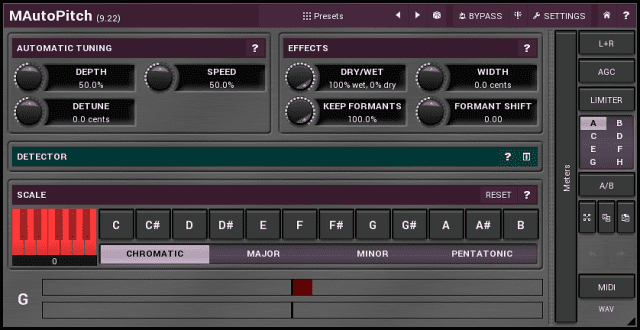 Imagine pulling off a high-range soaring vocal melody without a bit of autotune? And…one note sounds a bit off? MAutoPitch can make it sound natural when in your final mix. Definitely, one of the best auto-tune plugins around that you gotta download, mate.
33) Voxengo OldSkoolVerb Auto-Tune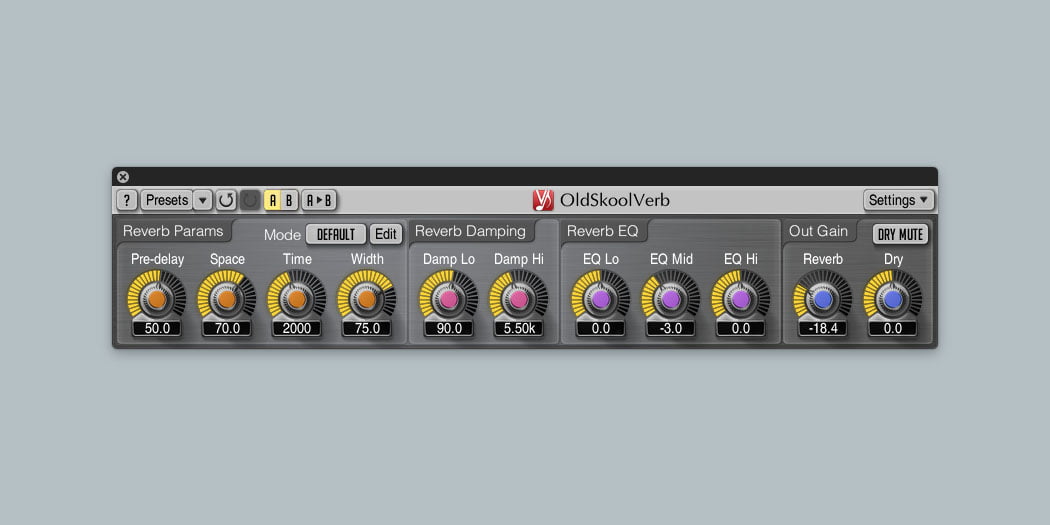 Want some reverb on your vocals? OldSkoolVerb has got you covered so that you can easily create the right sonic space in your mix.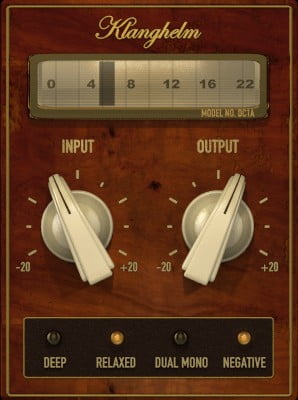 Compression is the key when it comes to mixing the vocals, especially when there's a ton of guitars and other instruments in the mix. The DC1A character compressor is the perfect companion for heavy pumping and smooth levelling of vocal layers.
35) Fine Cut Bodies La Petite Excite

High-range vocals demand precision in the mixing console. What's better than Exciter plugins which add subtle harmonics and extra sonic-depth to your vocal melodies and make them sound like a timeless masterpiece?
Bassline Synths: Best Free VST Plugins 2021 for Bass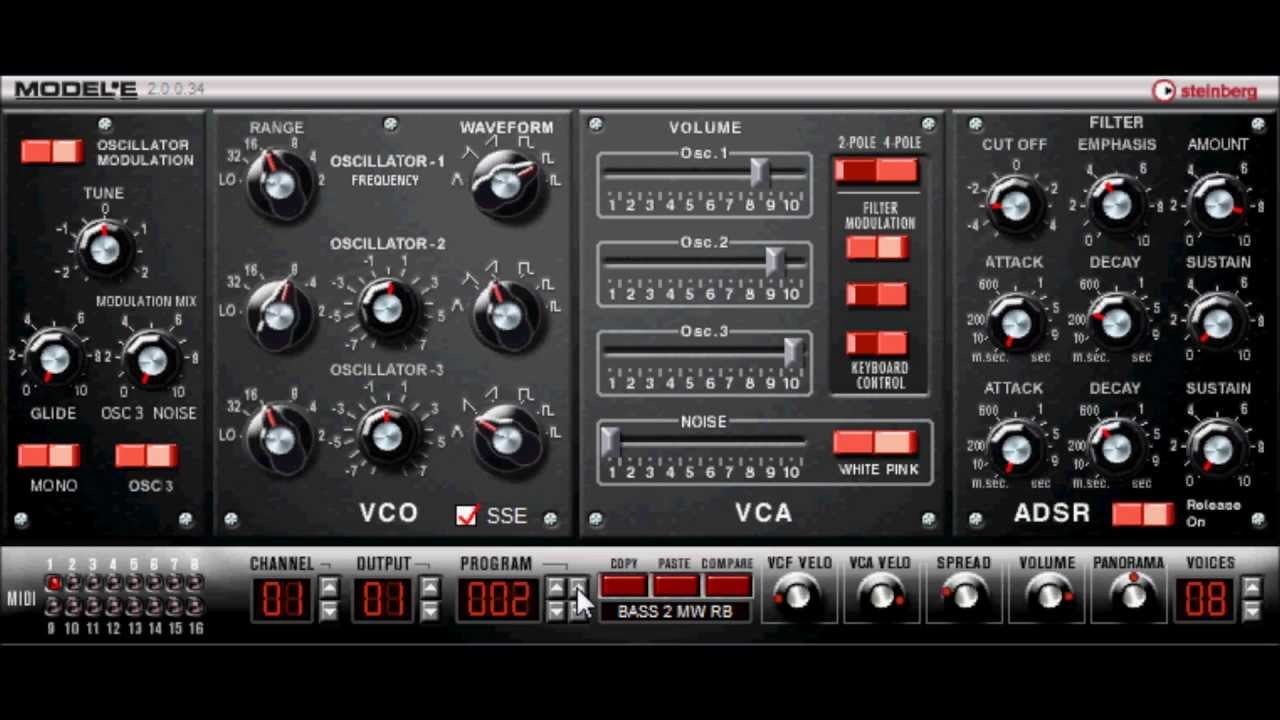 Ah the deep, groovy basslines beckon a resourceful bass station that can pump out some nice basslines. And, Steinberg's Model E is one of the best free VST plugins with a 3 oscillator bass station.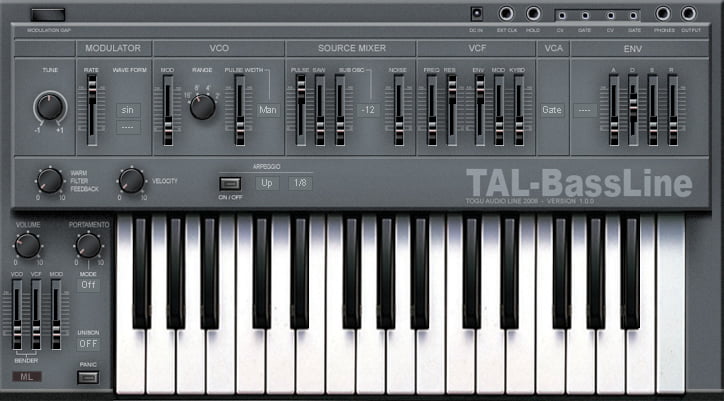 Give your Acid house music mix a boost with some nice warm analog sounds thanks to Bassline.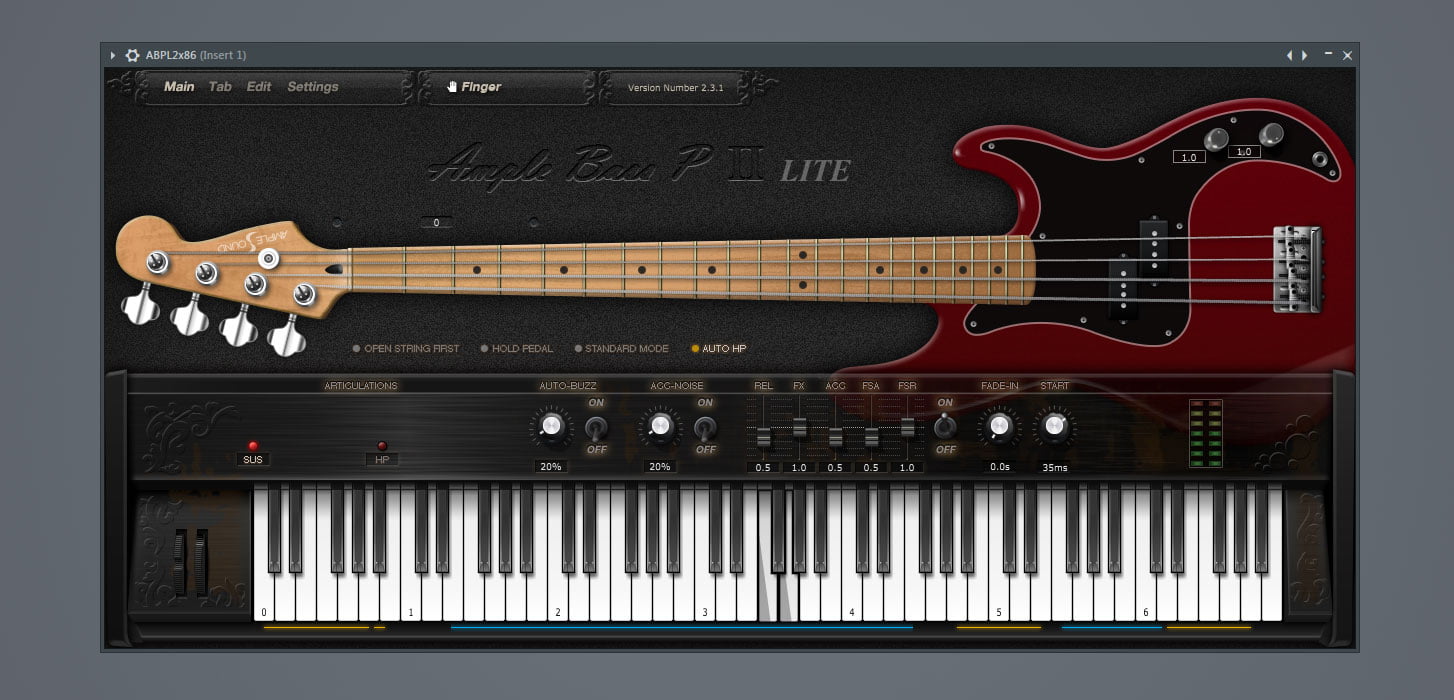 Want the perfect bass sound for your garage rock tune? Check out the Ample Bass P Lite II, which can provide some nice electric bass plugs for rock-centric sounds and iconic bassline grooves.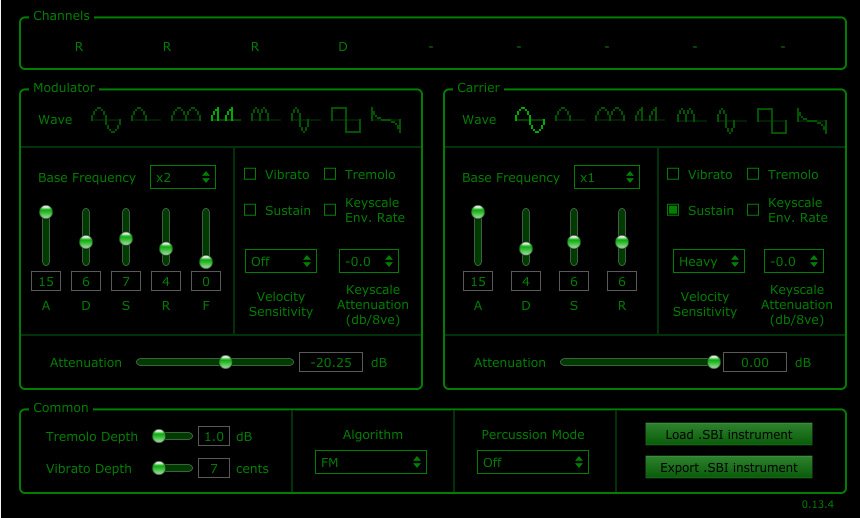 At a mere first glance, JuceOPLVSTI's interface will just draw you right in. Not only is it easy to use for some soothing bass drops, but it also provides various lead sounds you seek from an FM synth.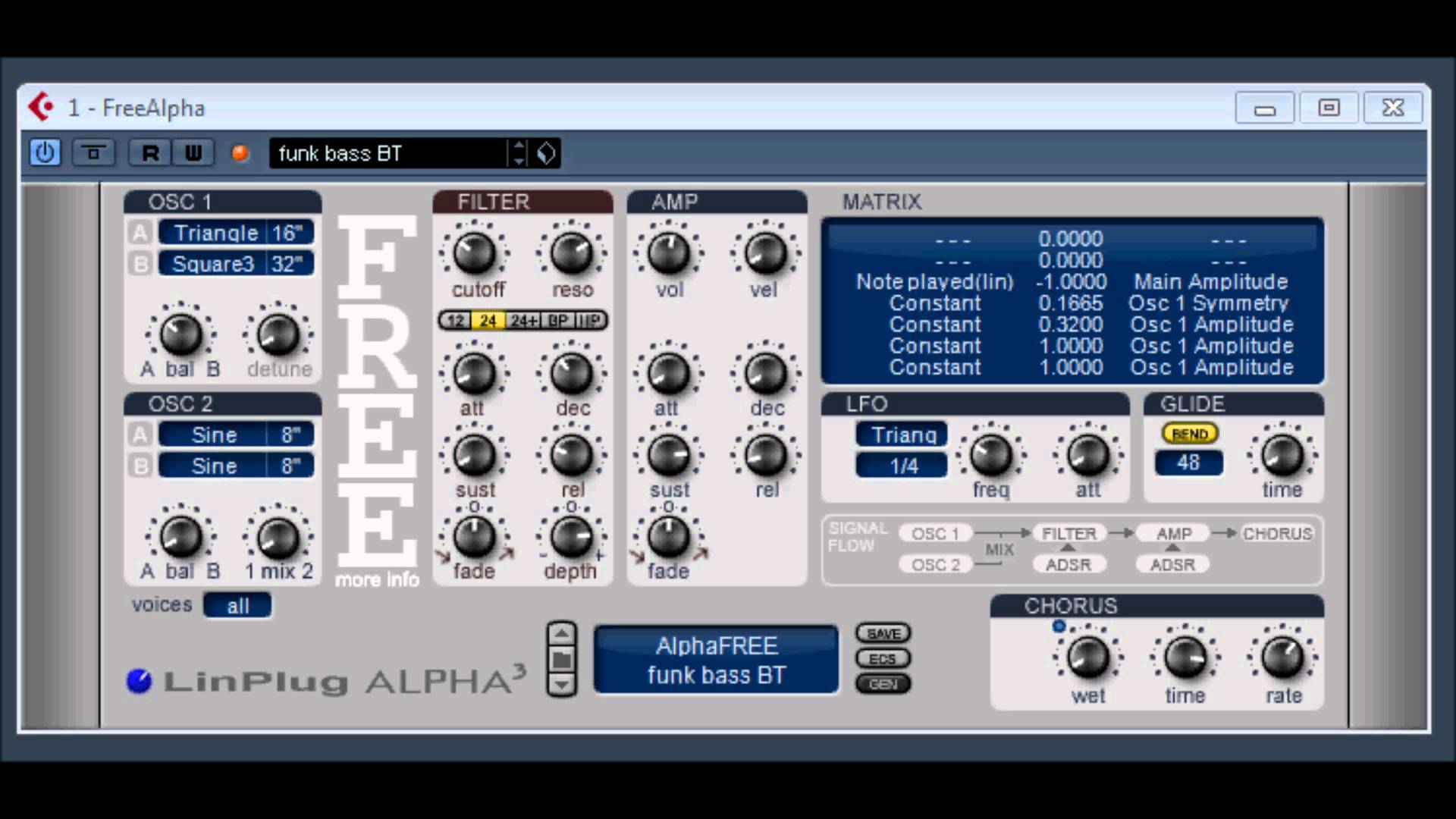 The inbuilt presets of Free Alpha 3 are best fit for all types of bass and its 2 oscillators pack some serious punches.
SEE ALSO: Best Audio Recording Software
Effects Plugins: Best Free VST Plugins 2021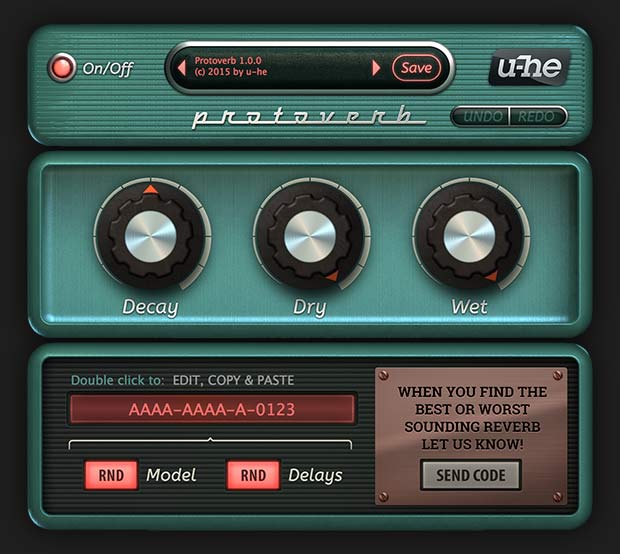 Seeking a unique reverb sound? Don't miss out on the Protoverb 1.0 by U-He which is a unique reverb that lets users generate random settings.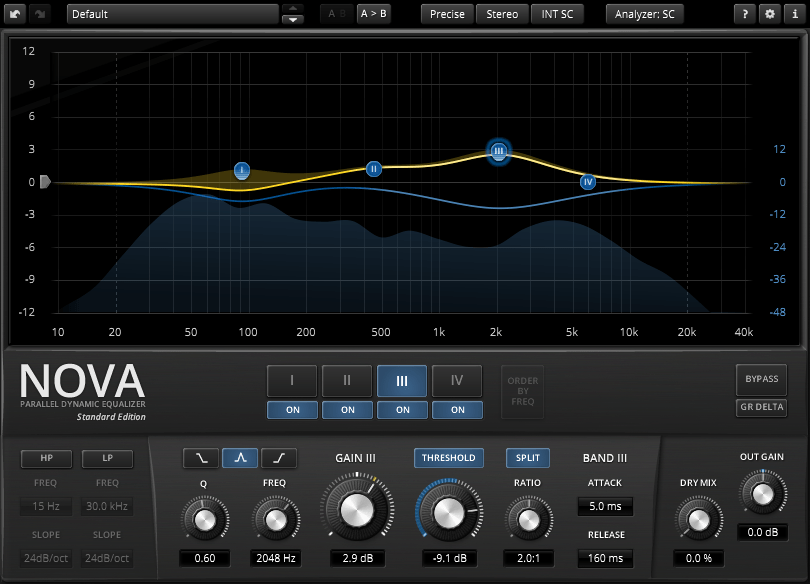 Spruce up your Equalizer game with the TDR Nova, a four-band dynamic Equalizer (EQ) which is a true workhorse.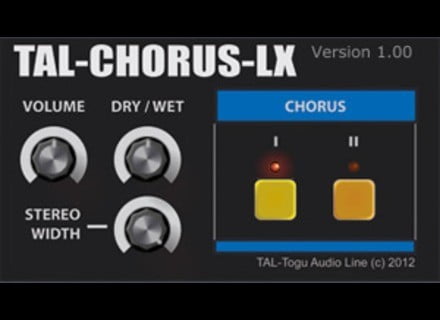 Inspired by the Roland Juno-60 chorus, TAL's stereo Chorus-LX is a simple yet powerful tool for adding some nice chorus.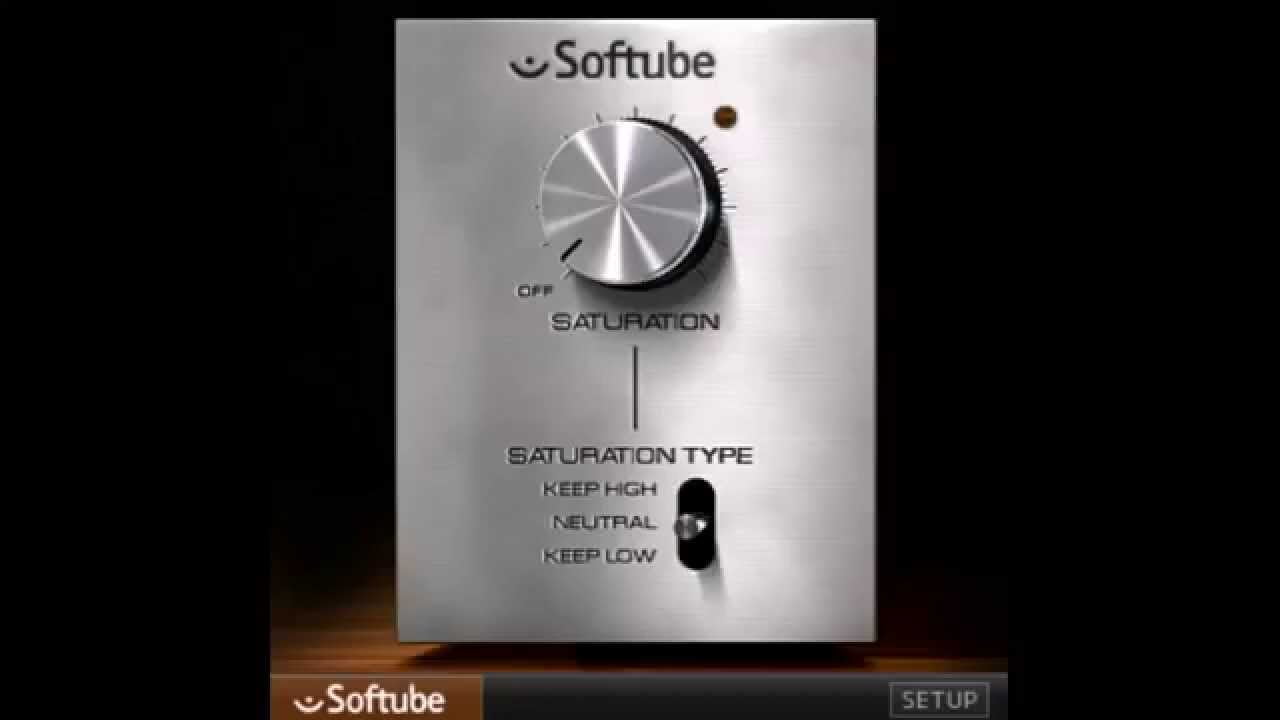 What would a list of the best free VST plugins be without mentioning an analogue emulation plugin? And, what better to represent it than Softube's Saturation Knob. Download this plugin and be happy, forever!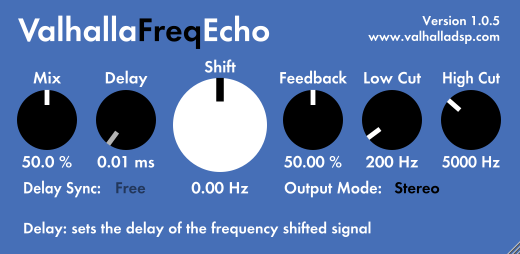 Probably one of the best free VST plugins for adding chorus, phaser and flanger effects, Freq Echo is a nifty frequency shifter with analog echo emulation.
46) Shattered Glass Audio- SGA1566 Tube Preamp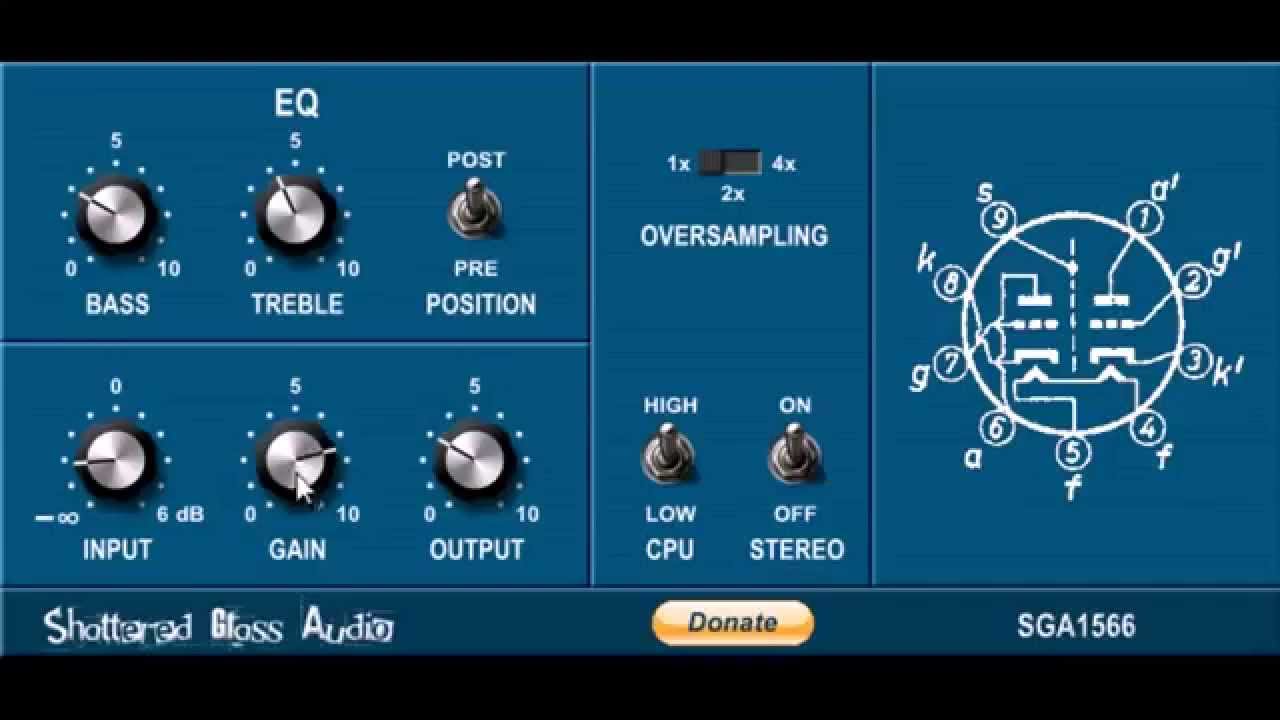 Quickly boost the warmth of your track with the SGA 1566, a robust saturation compressor that can also add a bit of grit to your mix with the tube overdrive.
47) Tone Boosters- TB Reelbus Tape Emulator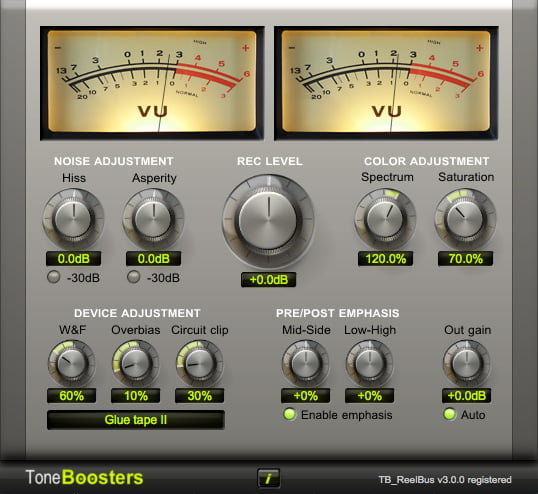 The TB ReelBus is renowned for simulating everything that forms the crux of a tape machine: tape hiss, wow and flutter, and warm saturation.

A nifty three-band EQ that is also easy to use, The TDR SlickEQ provides an amazing sound.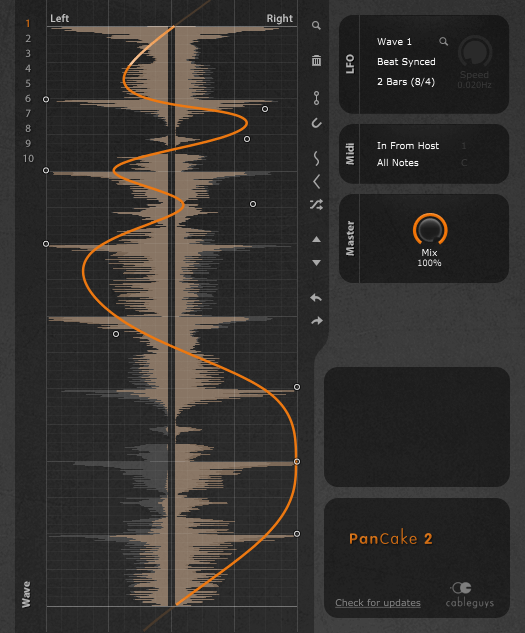 Want to up your panning game? Don't miss out on the PanCake 2, which is the most flexible panning effect you'll ever come across. With the PanCake 2, you can manually draw the curves for panning modulation. You would definitely want to download this beauty.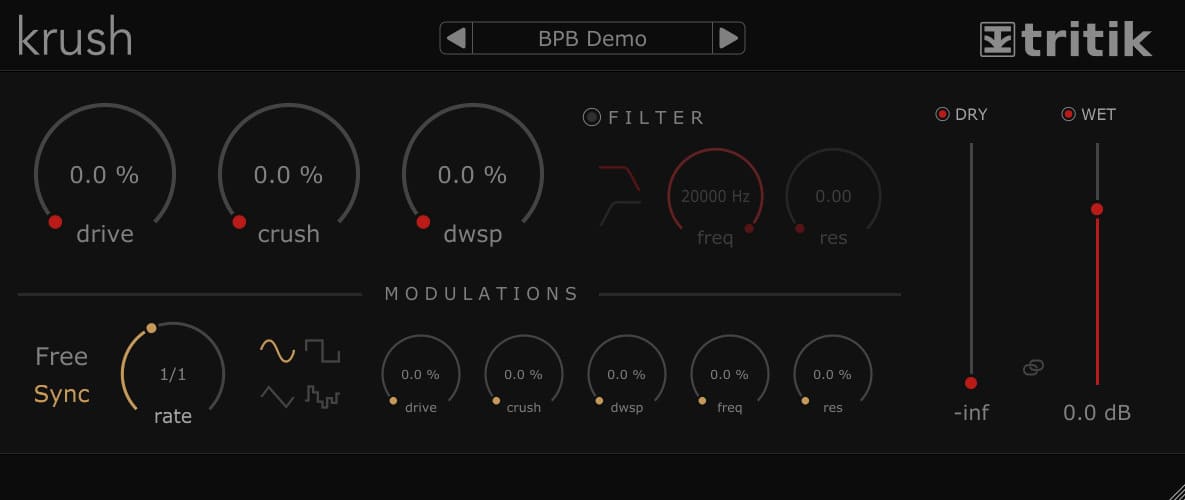 Rounding off our lineup of the best free VST plugins is Krush, an elegant bit crusher that can instantly create crunchy digital bit reduction effects.
And…that's a wrap! Did you like our roundup of the best free VST plugins 2021? Did we miss out on any great VST instruments that you know of? Sound off in the comments.
SEE ALSO: Best Free Karaoke Software
SEE ALSO: Best Free Slideshow Makers with Music