AirPlay is a feature that allows Apple device users to stream images to televisions and monitors. While there is no native AirPlay support on Android, third-party apps allow you to take advantage of this technology. With them, you can easily stream video, sound, and photos from your Android device to your computer, Smart TV, and other devices with large screens.
There are many such apps, and to make it easier for you to choose the right one, we have selected the eight best from this category.
The best apps for AirPlay streaming from Android smartphones
AllShare
iMyFone MirrorTo
LocalCast
Airplay and DLNA Player
Mirroring360 Sender
Twonky Beam
AllConnnect
DS video
1. AllShare
This app works much like AirPlay, and if you have or had a Samsung smartphone, you probably know that it comes preinstalled on this company's device. Using this application, you can stream content from your Android smartphone to your TV or even Apple TV.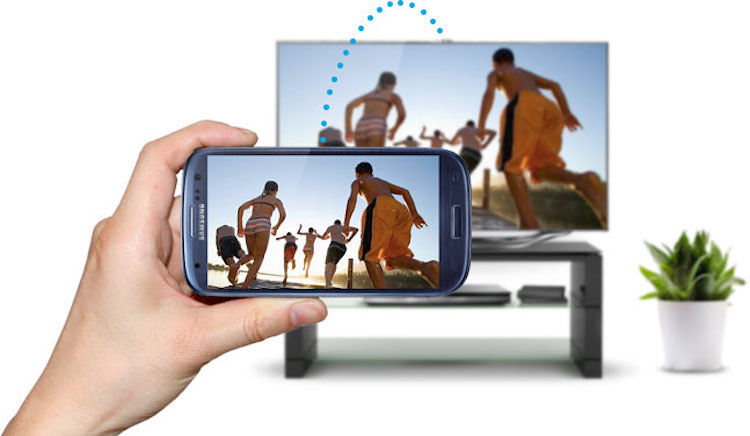 Key benefits:
Works in the same way as Airplay.
Pre-installed on Samsung smartphones.
Allows you to stream content from your Android smartphone to TVs and other devices.
Easy to use.
Can stream content to Apple TV.
This is an even more advanced, efficient, simple and reliable solution. It has many different capabilities and allows you to easily and quickly display an image from an Android smartphone on a computer screen.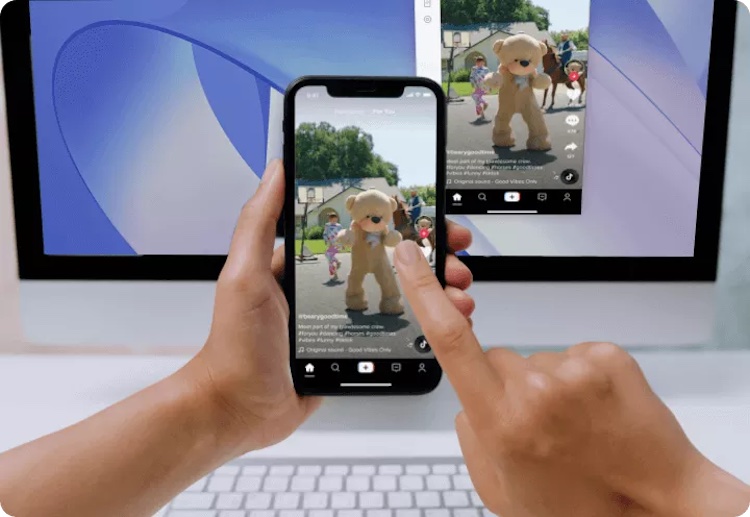 Key benefits:
Allows you to stream content from all popular Android smartphones to computers.
You can control applications and games installed on your smartphone on a large computer screen.
In mobile applications, you can use a keyboard connected to your computer.
The application is suitable for running games, working remotely on self-isolation, entertainment, recording video from the screen and performing other tasks.
Easy to use, maintains a stable connection, fast wireless transmission and low latency streaming.
3. LocalCast

This is one of the most popular apps for mirroring content from any Android smartphone to different platforms. Using this application, you can stream content to Apple TV, Chromecast, Amazon Fire, Smart TV and other devices.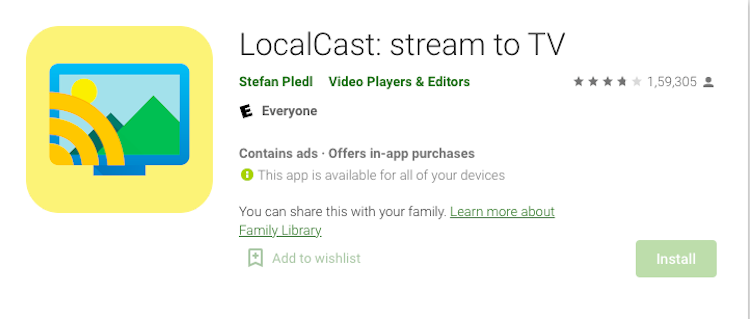 Key benefits:
Popular, installed on over 100 million devices.
You can stream content from smartphones, as well as play files stored in cloud services (Dropbox, Google Drive, etc.)
Supports zoom, image rotation, subtitle and NAS / SMB wireless technology.
4. Airplay and DLNA Player

This application was developed by Waxrain Tech and is available in Lite and Pro versions. It allows you to stream images from Android smartphones to TVs, set-top boxes, projectors and other devices.
Key benefits:
A free Lite version and a Pro version with advanced features are available.
Can be used as a receiver for receiving content on Android TV, projector and set-top box.
The first Android app with AirPlay and DLNA support.
Allows you to stream content to the big screen not only from Android devices, but also from Apple smartphones and tablets and Windows-based gadgets.
Additional features include wireless YouTube streaming, password protection for AirPlay streaming, and DLNA and UPnP support.
5. Mirroring360 Sender

This application allows you to stream media content from various Android devices to other gadgets. At the same time, images of applications and games are duplicated on the larger screen.
Key benefits:
Allows you to mirror image from Android directly to the big screen.
You can stream videos, games, photos, presentations and more.
The app is available as a free version with ads and few restrictions and a paid version without ads and with additional features.
6. Twonky Beam

This application can stream content from an Android smartphone to a set-top box or directly to a large TV screen. Its principle of operation is very similar to that of AirPlay.
Key benefits:
The ability to stream content of different types to various gadgets, including Apple TV.
Work on the same principle as AirPlay.
The ability to use for streaming over a local network or the Internet.
Access to media stored on the device.
7. AllConnnect

This application has a very good rating in the Play Store, and therefore is in demand among users. It can be used to stream content from Android to other platforms.
Free app with good ratings.
Support for various device models.
Stream content to Smart TVs, wireless speakers and DLNA-enabled devices.
Simple and intuitive interface.

8. DS video

This application is developed by Synology and posted on the Play Store. It allows you to stream media content from Android devices and disk storage. It can also help you organize your library for easy data storage.

Key benefits:
Support for Android devices and disk storage.
Simple interface and stable device connection.
The ability to record television programs, including on a schedule.
Conclusions
As we can see, if you wish, you can display an image from a smartphone or tablet on a large screen for games, watching videos and photos, listening to music and using applications.
Modern technologies make it possible to transmit images of high quality and with minimal delays, even wirelessly (local connection or the Internet). The main thing is to choose the application that will be most convenient for you to use and which is best suited for your tasks.
See More: 5 Best Apps To Mirror Android Screen To PC