With the release of the latest iOS 15.2, Apple has introduced a few useful features. It includes a tool for parents who protect their children when texting. Below we will show you how to enable Safe Communication for Children to protect them from sexually explicit photographs.
Officially, the function is called "communication safety in Messages". Apple describes it as follows:
Turn on communication safety to protect your child from viewing and sharing sexually explicit photos. If the Messages application detects that the child has been sent such a photo, or he is trying to send such a photo, the application will blur it before the child has time to view it. Also, the child will be asked to contact someone he trusts.
According to Apple, the function does not have access to other photos. The function works without leaving the limits of your device. In addition, all message data is protected by encryption.
How to enable safe communication for your child?
To enable the function on the child's smartphone, you need to use the "Screen Time" function. In addition, you must have Family Sharing set up.
Make sure both you and your child's iPhone / iPad are running iOS 15.2 (or macOS 12.1).
On your iPhone, open the Settings app.
Here select the "Screen Time" section.
Scroll down and select your child for whom you want to customize the feature.
Select "Communication Safety".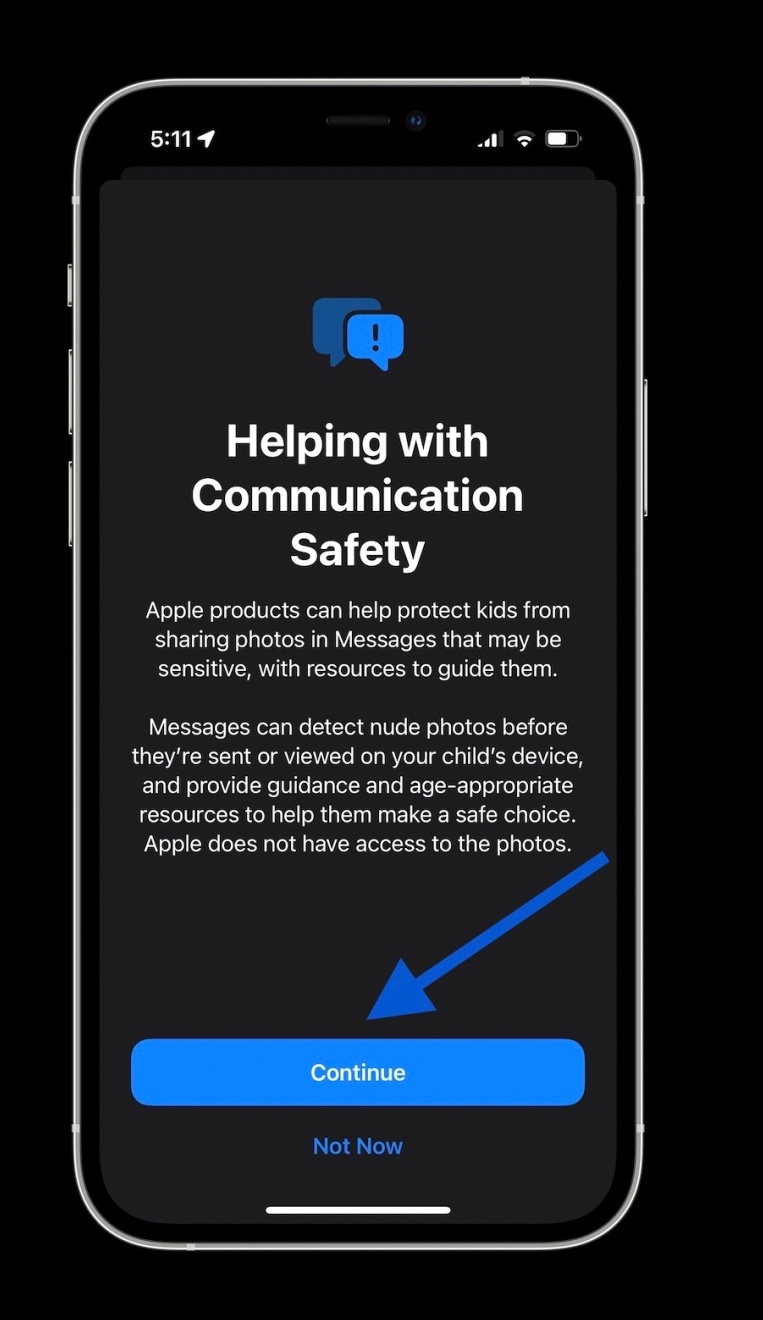 Above, turn on the option "Scan sexually explicit photographs".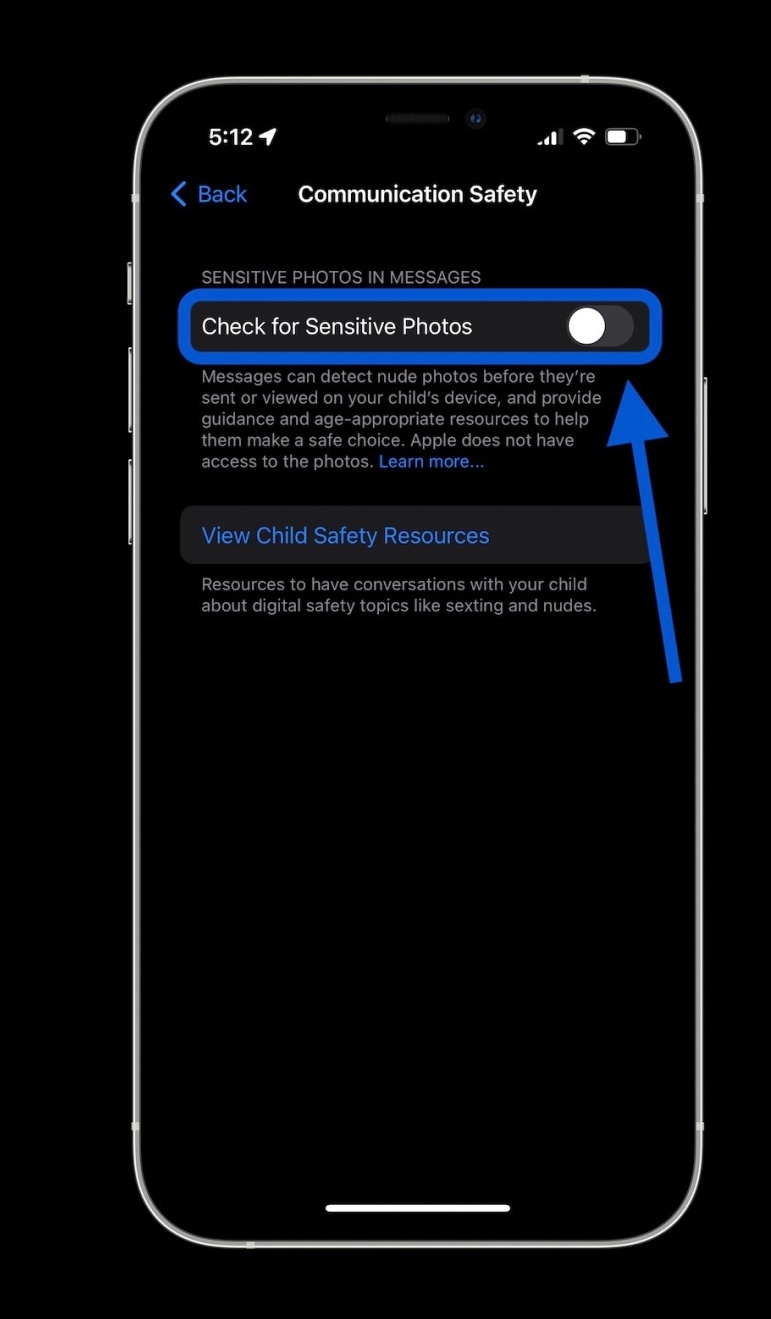 A child will see something like the following if the Messages application detects a photo of a sexual nature: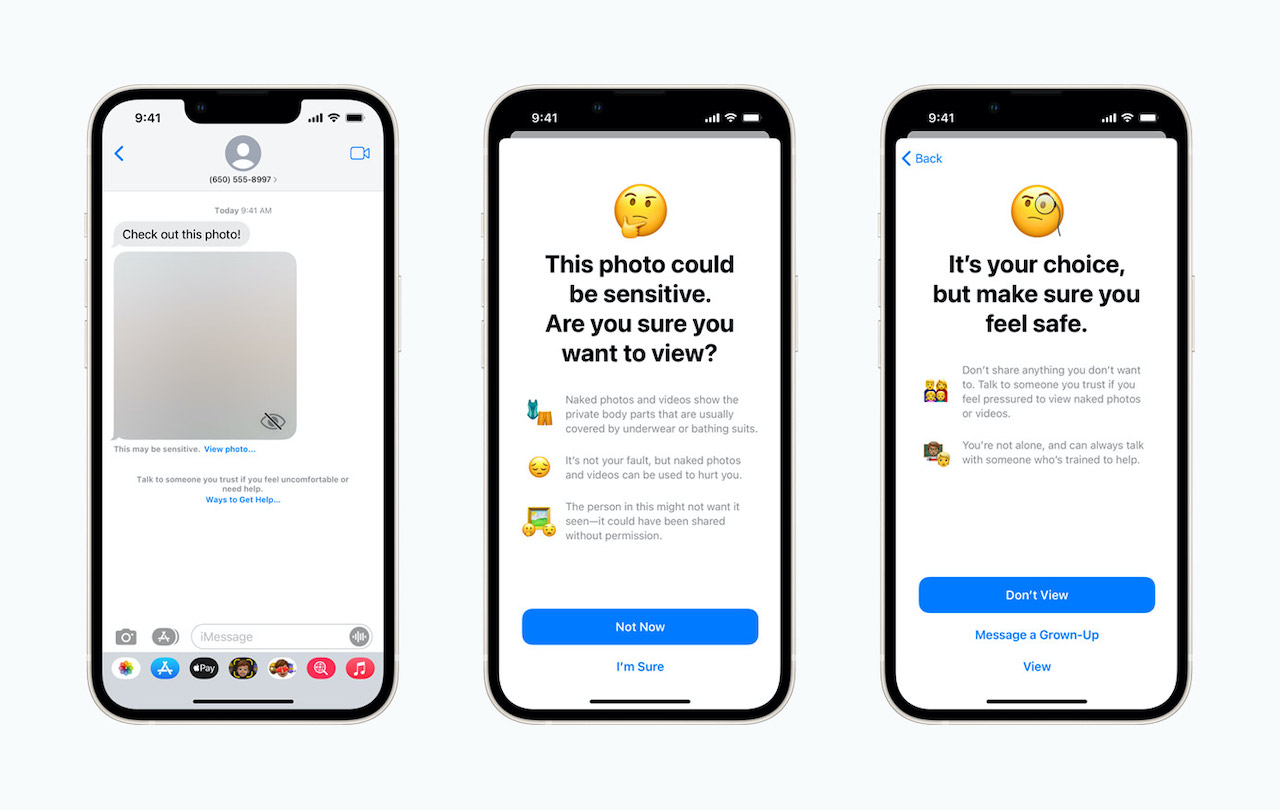 That's all folks. Do share your thoughts on this useful feature via the comment box below. You can also share this article with friends and your loved ones who can enable safe communication for kids and make the necessary changes to their devices.
See More: Best Useful iPhone Widgets You Must Try