iOS 15 is the fifteenth and current major release of the iOS mobile operating system developed by Apple for its iPhone and iPod touch products. The OS was announced as the successor to iOS 14 at the company's Worldwide Developers Conference on June 7, 2021, and was released to the public on September 20, 2021.
With iOS 15, Apple introduces new features for FaceTime calls, tools to remove distractions, a revamped notification experience, additional privacy features, a complete redesign for Safari, Weather and Maps, and more.
In iOS 15, Apple has also updated the Intelligent Tracking Prevention in the Safari web browser to prevent trackers from accessing your IP address.
Intelligent Tracking Prevention does not block ads; it simply prevents websites from following users without their permission. Now Apple gives you the ability to hide your IP address.
People who were paranoid and felt their online privacy was at risk is just waiting for this.
Here's how to activate the feature and hide IP Address in Safari in iOS 15 powered devices: –
1. Open the Settings app on your iPhone or iPad
2. Scroll down the menu and select Safari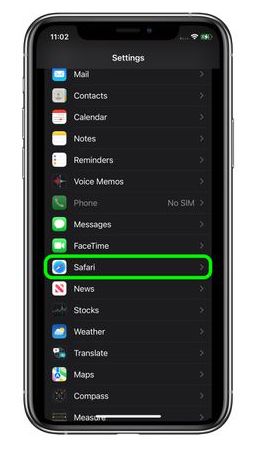 3. Scroll down and under Privacy & Security click Hide IP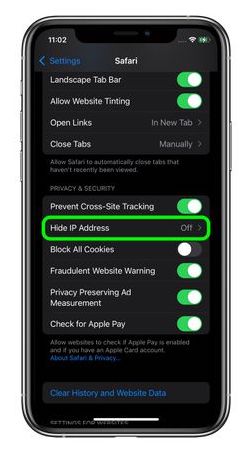 4. Select "Trackers and Websites" or "Trackers Only"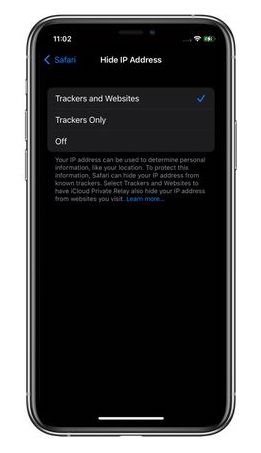 Apple began implementing Intelligent Tracking Prevention in 2017. This feature is designed to protect data privacy by making it harder for sites to track users on the Internet by preventing them from viewing browser histories.
How to Download iOS 15?
Since Apple has made iOS 15 public in September, we assume most of you have upgraded your device. Those who have not yet upgraded can check their device for the latest update by navigating to Settings > General > Software Update and selecting Install iOS 15 at the bottom of the Software Update section. Alternatively, you can also update it using any Windows or Mac computer.
That's all folks. Hope this article was helpful to you to hide IP Address in the Safari web browser. Do share your thoughts/views in the comment box below. And, don't forget to subscribe to our notification for the latest tech guides/updates.
See More: 25 Best Useful iPhone Widgets You Must Try