Wordle is a very popular browser-based game that is loved everywhere. It's a once-a-day word game that went viral earlier this year and has now been acquired by The New York Times. It is fun, easy to play and similar to crossword or other mobile games related to guessing the word available on the Google Play Store and App Store.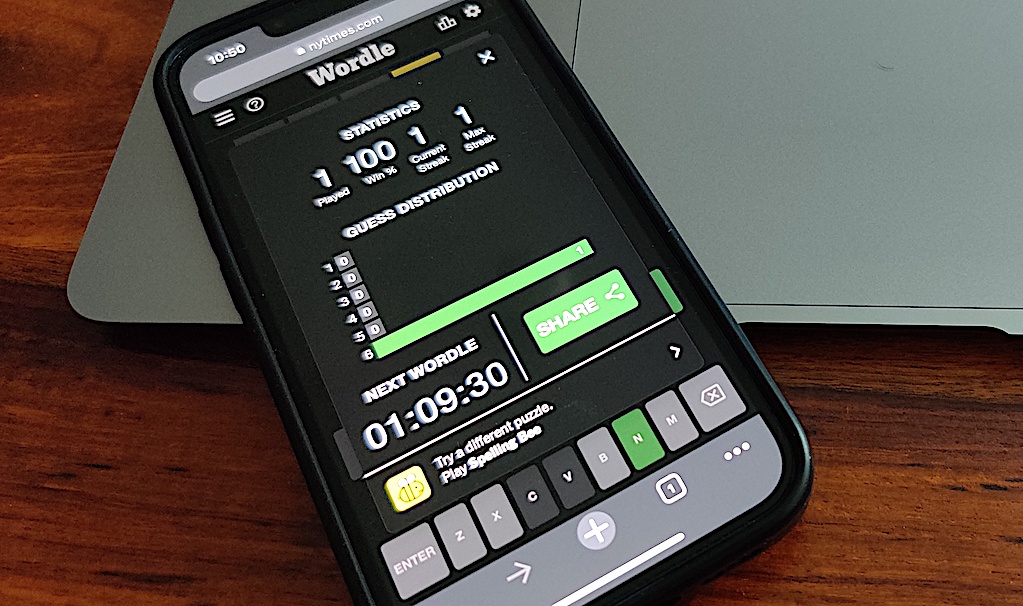 You can play this game for free and win the game that comes with a five-letter word in six attempts. This means you can enter five-burner words that let you learn hints about the letters and their placement. Then you get a chance to put those hints to use. Or you can try for demonstration and guess the word of the day in three, two or even one go. You can also share the final results on social media. Now, let's see how to download and play Wordle games on different devices.
How to download Wordle and play offline on your computer?
Since Wordle is a browser-based game, you can play it on your computer. No matter whether you use Mac or Windows, you can easily download Wordle to your computer. To download the game for playing offline, you can follow below the steps: –
Visit the official Wordle website in your computer web browser.
Now right-click anywhere on the webpage once it is completely loaded.
Finally, save the page to your computer using one of the options in the menu that appears. It will be "Save" or "Save as" depending on the web browser you are using.
Now you can open the game and play it offline.
How to Download Wordle and Play offline for free on iPhone and iPad?
It is straightforward to play Wordle game on iPhones and iPads. All you need is a Safari web browser. See below the steps for the same.
Open Safari on your iPhone or iPad and go to the Wordle website.
Next to the URL in the Share Sheet, tap Options.
Tap Web Archive from the pop-up menu.
Now tap on Save to files in the share sheet, then pick a folder and save it.
Next, you need to open Microsoft Edge as Safari and Chrome don't work for this.
Press and hold the Wordle webpage to open in Microsoft Edge.
Tap on share and select Edge.
Tap on Open in Microsoft Edge. Now, the game will open.
How to Download Wordle and Play offline on an Android smartphone?
Wordle is an online browser-based game and you can play it offline. You can follow the steps given below to run the game on Android:-
Go to Wordle on the New York Times website using the Chrome browser.
Tap on the three-dot settings menu icon.
Tap on the download (downward facing arrow) to download the Wordle web page.
Go to Chrome downloads from the settings menu.
You will see the Wordle page listed.
That's all folks. Now you know how to play Wordle on your smartphones and PCs. You can check out below the FAQs for the queries if any.
See More: Most Intriguing Puzzle Games for iPhone and iPad
Common FAQs – Wordle Game
Q. Where do I find the Wordle game?
Wordle is now owned by The New York Times. You can visit their official site to play it online.
Q. Is the Wordle game easy?
Yes and No. Depending on your playing style, you may find the game easy or hard.
Q. Can I play Wordle on my laptop and PCs?
If you have a web browser installed on your laptop, you can play the game on your laptop.
Q. Do I have to pay to play the game?
No, not really. During the acquisition, New York Times has said that the game will be free for new and existing users initially.
Q. Do I have to subscribe to NYT to play Wordle?
No, it is a free-to-play game and doesn't require an NYT subscription.
Q. Where can I download the Wordle app?
There is no Wordle app available as of now.
Q. How do I get Wordle games on my iPhone and iPad?
To access Wordle games on your iPhone, you need to visit The New York Time website using either Safari or Chrome browser.
Q. Can I download Wordle on Android?
Like iPhone, You need not download the Wordle app on your android device. You can play it using your chrome web browser.