Do you miss watching your favorite TV shows and movies with loved ones who are far away? Amazon has a solution: Amazon Watch Party. This feature allows you to watch content simultaneously and chat with others who are watching the same videos. In this article, we'll explore what you need to know about Amazon's social watching feature.
Think of a watch party as a way to share your favorite content with friends and family, even when you're not in the same physical location. In addition to the live chat feature, you can also create a conference call on platforms like Zoom or Discord to talk to each other while watching a video. Essentially, a watch party is like watching a reaction video online but with your loved ones.
What is Amazon Watch Party and How Does it Work?
Amazon Watch Party was introduced as a feature for Amazon Prime members, allowing them to enjoy movies and TV shows alongside friends and family, irrespective of their geographical locations. Notably, this feature was included with an Amazon Prime subscription at no extra cost.
To commence a Watch Party, the host would select a title from Amazon Prime Video's library and create a Watch Party session, often utilizing a web browser like Google Chrome. Participants could then be invited via a unique link. During the synchronized viewing experience, participants had access to a text chat feature for communication and emoji reactions to express their opinions on specific content moments. The host maintained control over playback, including the ability to pause, rewind, or fast forward.
What devices work with Prime Video Watch Party?
Prime Video Watch Party is compatible with a range of devices and platforms:
Fire TV devices
Android phones and tablets
iPhones and iPads
Fire tablets
Desktop web browsers, except for Safari on Mac
How to Create an Amazon Watch Party on the Web Browser?
Click or tap the "Watch Party" icon.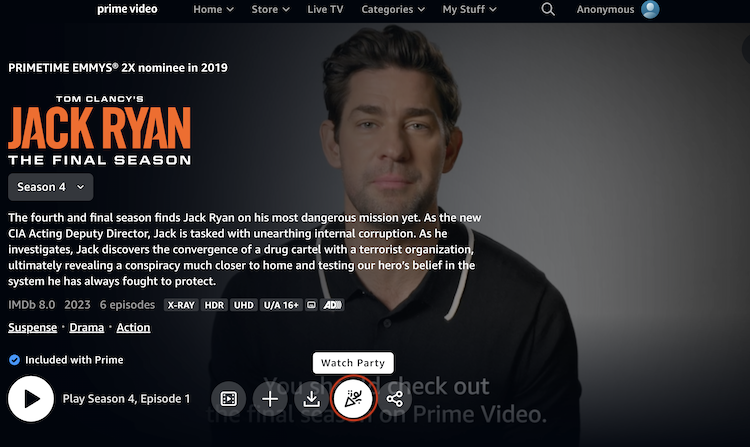 Give your Watch Party a name.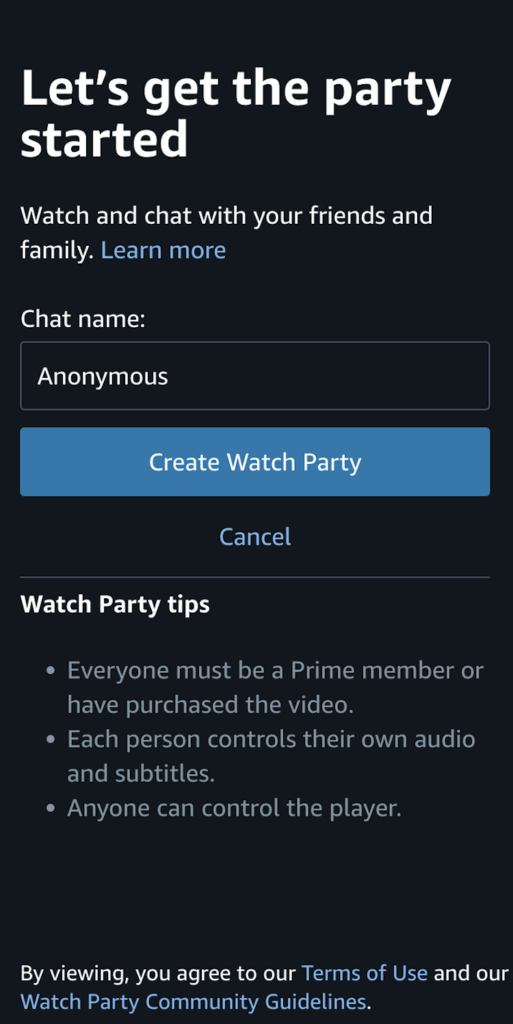 Click or tap the "Create Watch Party" button.
Click or tap the "Share" button.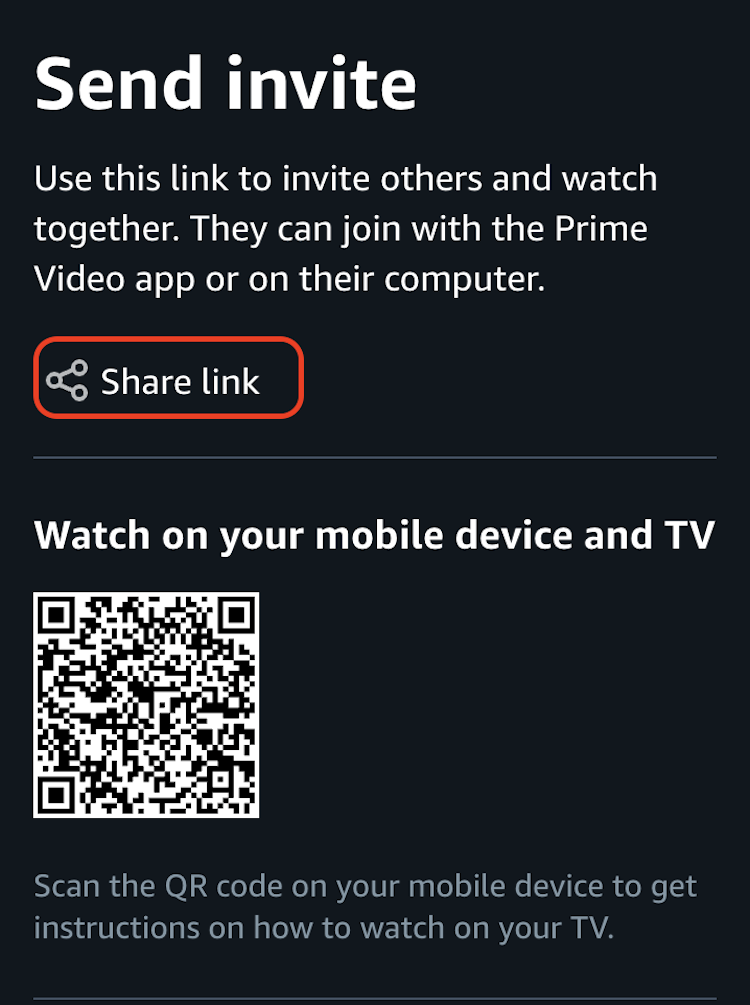 Share the invite via one of the provided methods or copy and paste the link to invite your friends.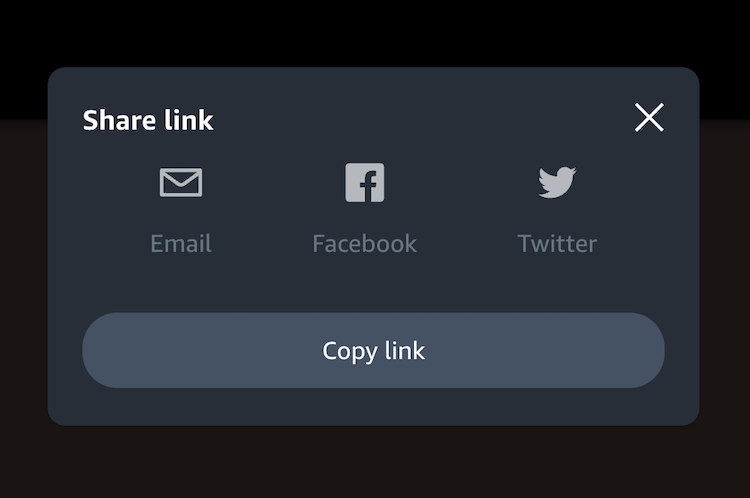 And that's it! Now you can invite your friends and start watching your favorite flicks with them.
How to Create an Amazon Watch Party on a Mobile App?
In case you want to use it via your smartphone then you need to follow below the steps:
Launch the Prime Video app on your smartphone.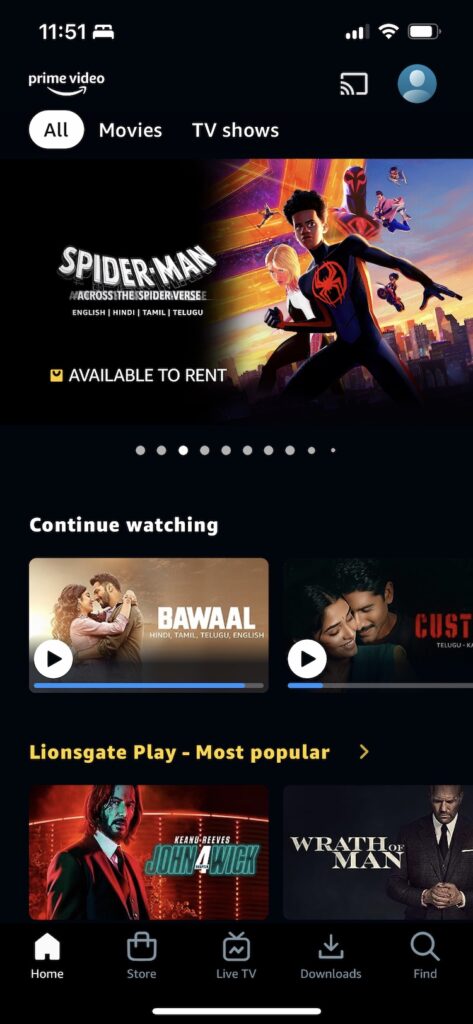 Select the title you wish to watch with others.
Next, tap on "More." Note: On certain devices, you might find the Watch Party icon located next to the Watchlist.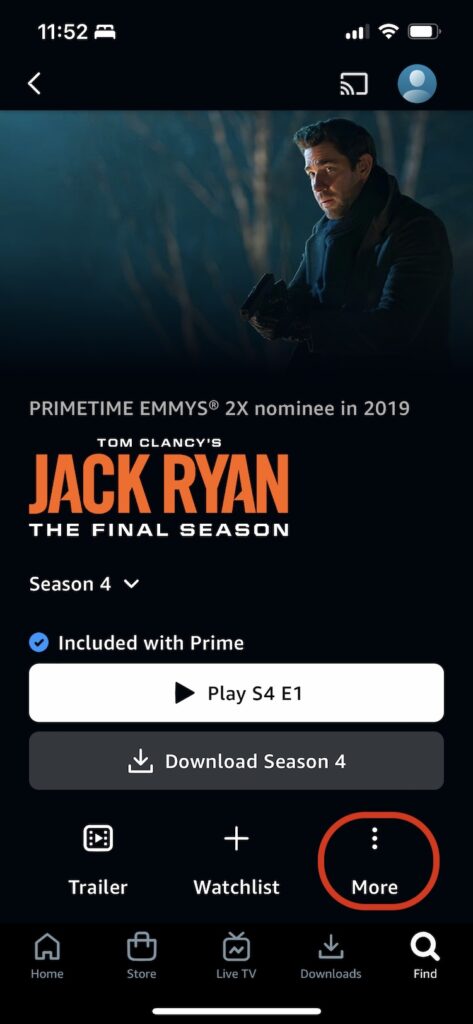 In the menu that appears, choose "Watch Party."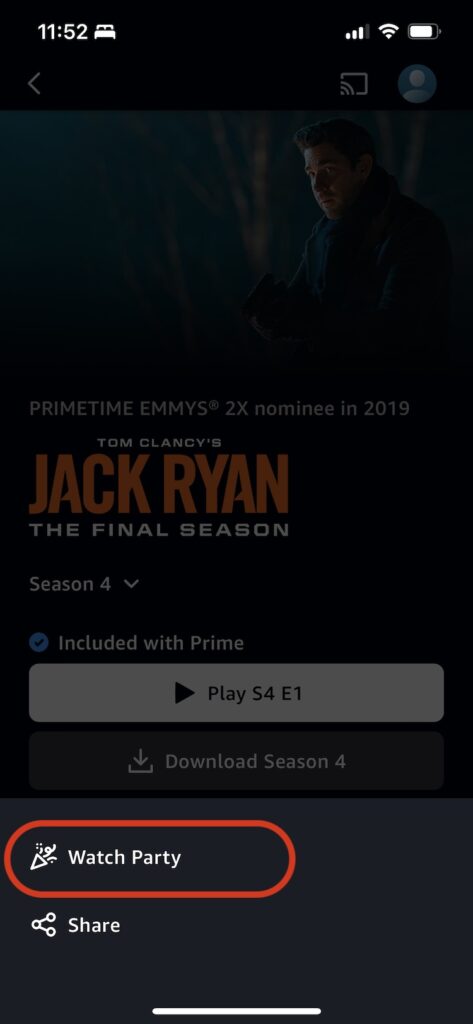 Provide a name for your Watch Party and then tap "Create."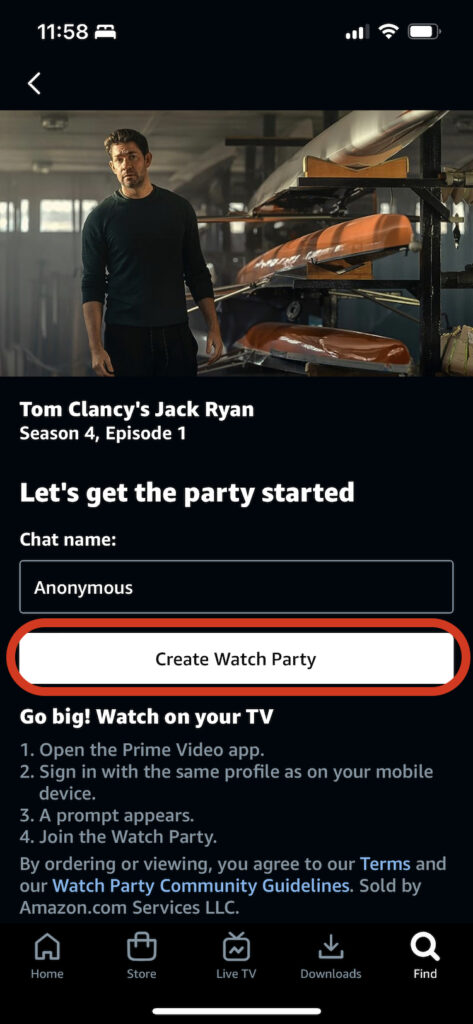 Now you need to share the link with the one with whom you want to watch the content.
How to Create an Amazon Watch Party on Fire TV?
In a recent update, the Watch Party feature became accessible on the Amazon Prime Video Fire TV app. With a range of features, including subtitle customization, Fire TV enhances the accessibility of watching titles on the big screen. Here's a guide on how to initiate a Watch Party using the Amazon Prime Video app on Fire TV.
Begin by navigating to the menu and opening the Prime Video app on your Fire TV.
Choose a title that you'd like to start a Watch Party for.
Next, click on the Watch Party icon.
Finally, click on "Start watching."
Your Watch Party is now live and streaming!
However, there are some conditions regarding who can join the party, which are outlined below.
Who Can Watch With You?
Here are the requirements for participants to join an Amazon Watch Party:
All members must have an Amazon Prime subscription.
Every participant needs to purchase or rent the video.
Up to 100 people can join the party.
If a participant doesn't already own the media, they'll need to buy or rent it before they can join the Watch Party. Hosting and participating in an Amazon Watch Party is straightforward! So, grab your popcorn, snuggle up with your favorite blanket, and start enjoying your favorite content with friends and family.
For more tech guides and tips, visit our How to Section.