Did you know that you can receive emails directly from Gmail to your Telegram account? Well, in this article, we will show you how to connect Gmail to your Telegram using the Gmail bot.
Telegram is no longer just a messenger app. It has long gone beyond the scope of a regular messaging program and is now an evolving ecosystem that replaces many social networks, forums, chat rooms and news sites. It remains only to teach Telegram to work with mail, then it will be possible not to leave it at all.
As we mentioned earlier, you need a special bot to befriend Telegram with Gmail. It is called Gmail bot and you can access it here.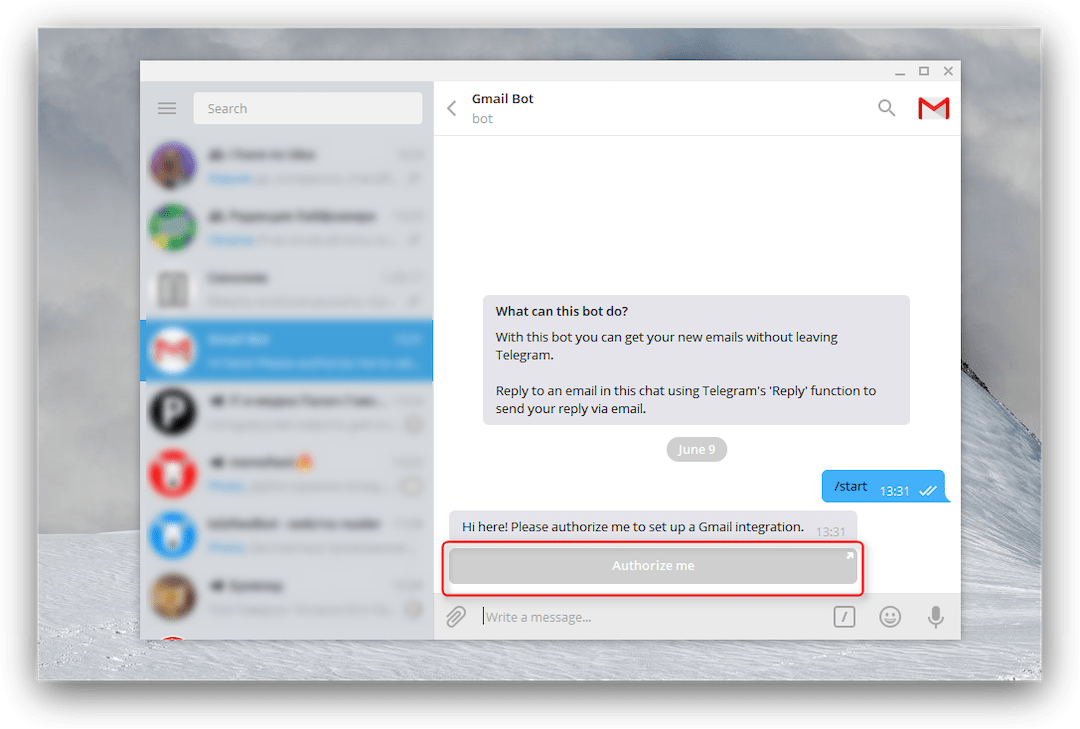 After adding a bot to the desktop or mobile version of the program, you'll need to authorize it with your Google Account. To do this, click the Authorize me button. A pop-up window with a link will appear. Clicking on it will open the authorization page in your Google Account in the browser.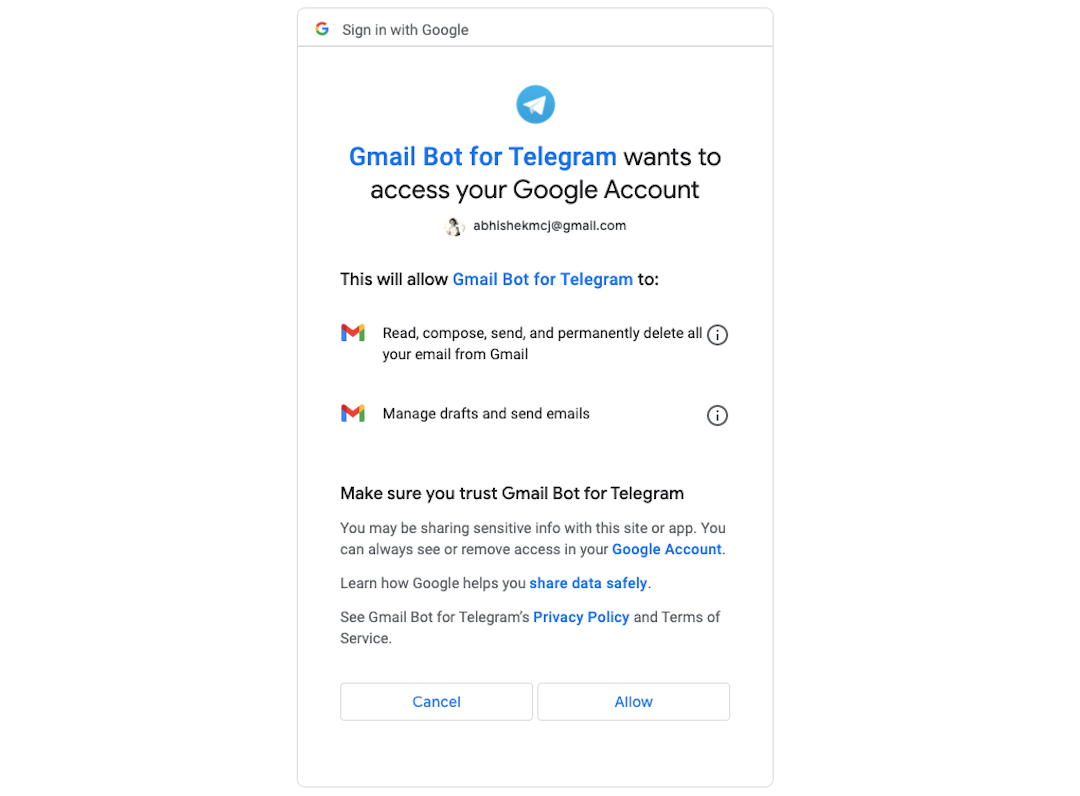 Once permission is granted, the bot will be ready to work and download all messages from the Inbox folder. By default, only the short version is displayed, so click the Show more button to download the full text. Nearby is the Actions button, with which you can reply to the letter, mark it as read, delete it, and so on.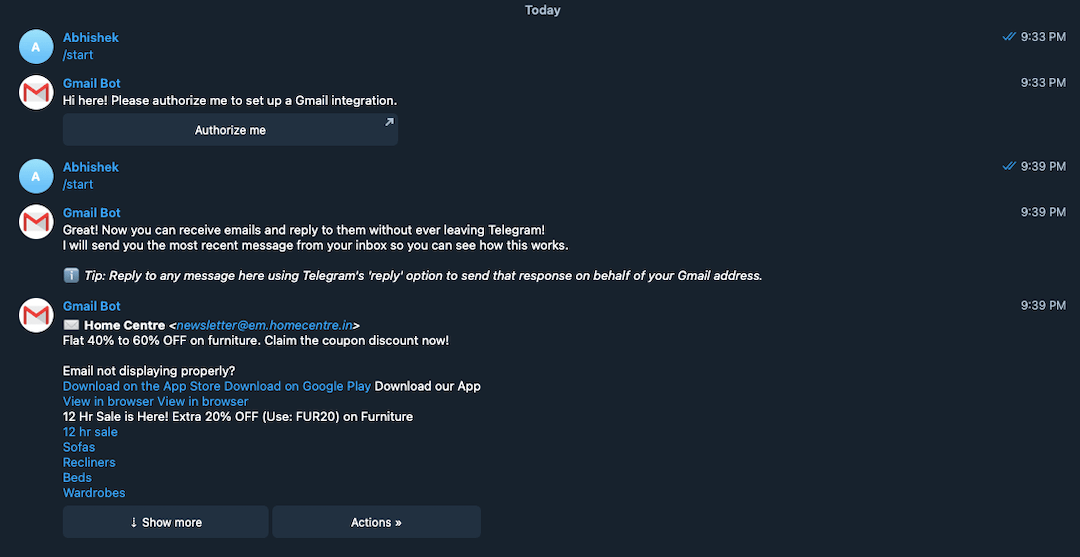 If you receive a lot of emails, take a look at the bot's settings ("Command" → Settings). Here you can set filters, with the help of which Telegram will notify you only about those characters that are marked with a special label. The Gmail bot will come in handy for anyone who uses Telegram as their primary work tool. Now you can receive instant notifications about the emails you need and respond to them without leaving Telegram Messanger.
That's all folks for now. Were you able to connect Gmail Bot with your Telegram Messenger? Do let us know in the comment box below. Also, you can check the latest telegram tips and tricks.