Australian Police have developed and launched a smartphone app that would help to parent to find their missing child faster. The application called 'Police Child ID app', which is available for free. It allows Australian parents to store photos and vital information about their children.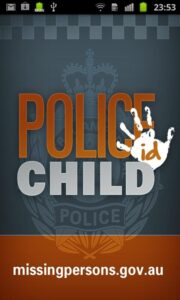 Andrew Colvin, Australian Federal Police Deputy Commissioner, said to media, "The disappearance of children greatly affected families and investigators alike. Parents should download this app that also features tips on keeping kids safe"
In the case of a missing kid, first 12 to 24 hours are fundamentally critical.
He also added, "Information like photographs, dates of birth, habits of these children, friends, places they like to frequent can give police a good start."
According to the latest data from India's National Crime Records Bureau (NCRB), nearly 40 percent of missing children have never been found.
The children are being kidnapped for human trafficking, illegal organ transplantation, prostitution, child porn, child labor in factories and unpaid domestic help. A country like India where every eight minutes a child goes missing, such apps must be helpful.