We turn off our GPS location to avoid tracking ourselves by companies and advertising platforms but we do want to share our location with friends and family for some reason. Some families prefer to keep an eye on each other for security reasons. You might want to send your location to your friend so they can come to pick you up or look for you.
Whatever it is, now it is quite easy to do this with a smartphone in hand. Be it iPhone or Android which allows you to share your real-time location with your friends and family. There are also many apps that allow you to share your location with your loved ones or make it public. But which apps should you use? Well, we have tested a bunch of top apps and based on our testing we will show you the perfect apps to share your location with your friends and family.
Use these apps to share location with friends and family
Google Maps
Glympse
GeoZilla
My Location
Life360
Find My Friends
Familonet
Messenger
WhatsApp
Family Locator & Safety
1. Google Maps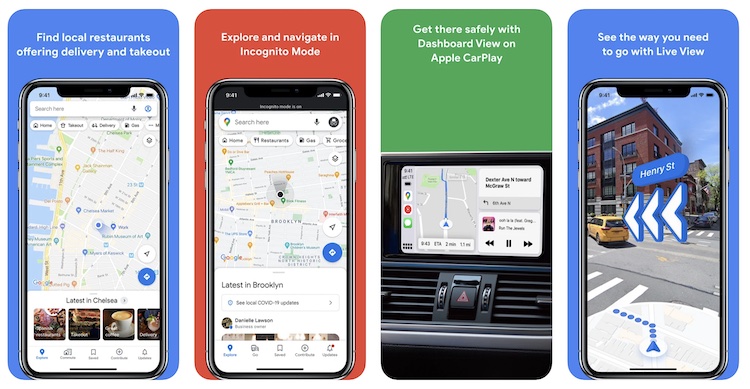 Google Maps (free) is one of the most popular apps that everyone has these days. By default, we rely on it to help us navigate our way when traveling to a city or new location. 220 countries and territories have been mapped out in this little piece of software and there are over hundreds of million businesses and places on the map.
The current version of this app comes with a location sharing feature that allows users to share real-time locations with others. However, you can only send the address to your Google Contacts.
With an Android device, this comes as a pre-installed app, but you need to download it from the App Store on iOS.
2. Glympse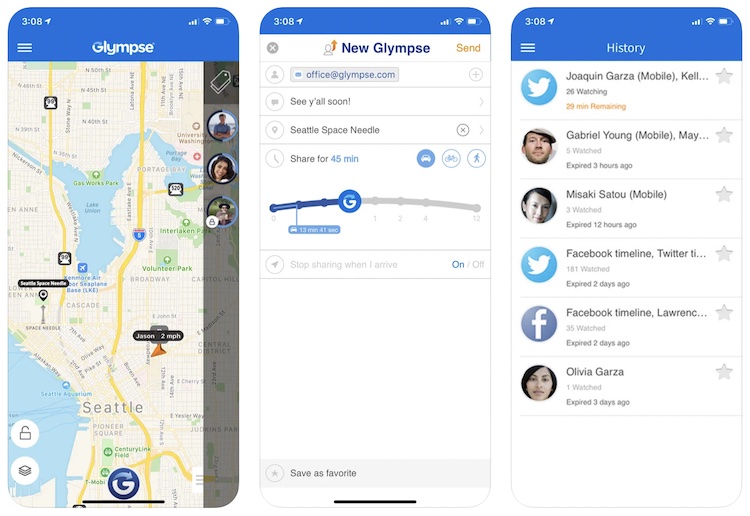 Another great location sharing app that doesn't require any signup. Just install it on your device and start using it immediately. You can share your real-time location with anyone you want to share it with and let them know that you are on the way. It takes a few seconds to share your location with an icon showing your real-time location on the map.
The great thing about Glympse is that you can send your location to anyone, even if the recipient doesn't use the Glymse app. The location will be shared via text. On receiving the SMS, the recipient can open the link provided in the SMS and directly view your location in Dynamic Maps.
Plus, you can create groups for specific occasions as well as request Glympse updates from anyone you're concerned about. It's even more possible to share location with anyone via the web instead of an app while staying safe from strangers.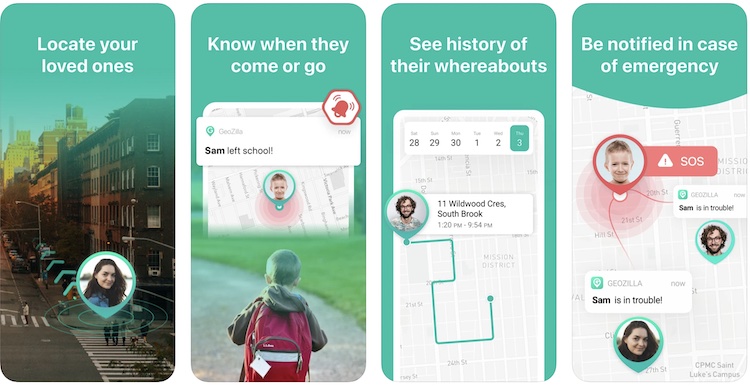 GeoZilla is a family locator app that shows the location of one family member to others and vice-versa if connected. GeoZilla uses geofencing technology to track when your family members arrive or leave an area. For example, Parents can view the daily location history of their Kids.
Even though it is a bit basic, GeoZilla works very well. You can enhance the experience with the company's GPS tracker but it works fine on your phone without the tracker. You will also be notified immediately in case of an emergency.
Geozilla works with Wear OS and you can share your real-time location with your family using your Android smartwatch.
4. My Location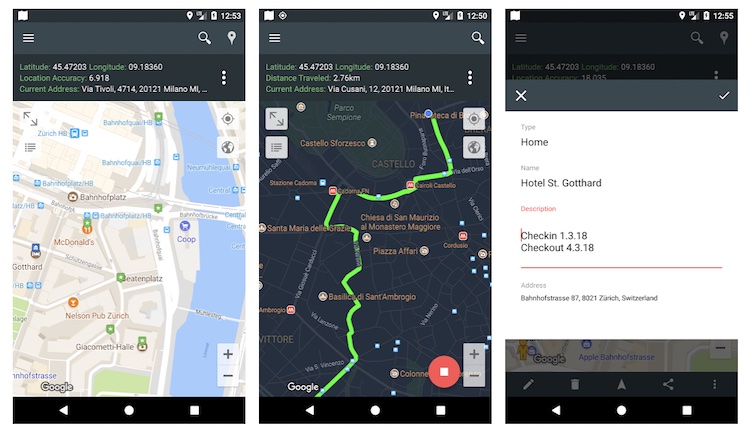 My Location (Free, with in-app purchases) is a straightforward and easy-to-use Android app. Via a map-based interface, you can locate where your friends are at any time and vice versa for them. The bonus feature in Find My Friends is that you can also see their exact latitude and longitude, and their exact address for easy locating.
At any time, you can import and export popular geo formats—like KML, GPX, and GEOJSON files—for extensive log tracking history. There are even beautiful map themes and widgets you can place on your phone's home screen. It's simple enough for anyone to use, and it even offers up directions to new destinations whether you plan on walking, cycling, or driving.
Download: Android | iOS
5. Life360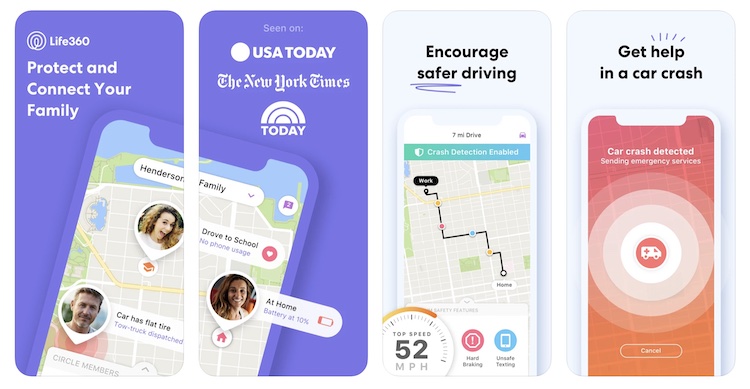 Another family-focused app, Life360 is available on both iOS and Android. You can simply create your own groups known as 'Circles' and you can see the real-time location of Circle members on a private family map. The app provides you with real-time alerts when a member reaches or leaves a destination.
The app requires a subscription to the services provided by it. For $2.99 ​​per month, you'll receive 30 days of history, unlimited location alerts, and local crime alerts, while for $7.99 per month, accident detection, as well as accident driving analysis, 24/7 driver care assistance, are available. The other thing we noticed about this app is that it also acts as a phone tracker, so if you lose your phone or it gets stolen, you can trace your phone.
6. Find My Friends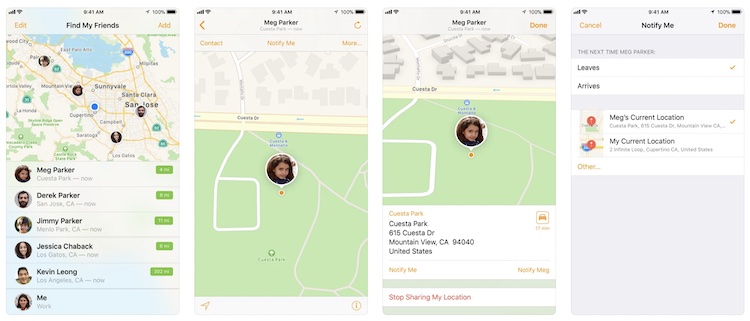 Find My Friends (Free) is one of the top-rated iOS apps and it is quite effective. It takes a few seconds to set up, and then you can easily share your location by choosing from your contacts, entering their email or phone number, or using AirDrop.
Once shared, your friends can immediately start following your location and they can share their details with you. With a simple switch, it's easy to hide your location for those private moments. Plus, you can configure location-based alerts, and get notified automatically whenever your child leaves school or a loved one comes home safely – whatever works for you. Plus, there's the bonus of working on all your iOS devices, including your Apple Watch and iPad.
Download: iOS
7. Familonet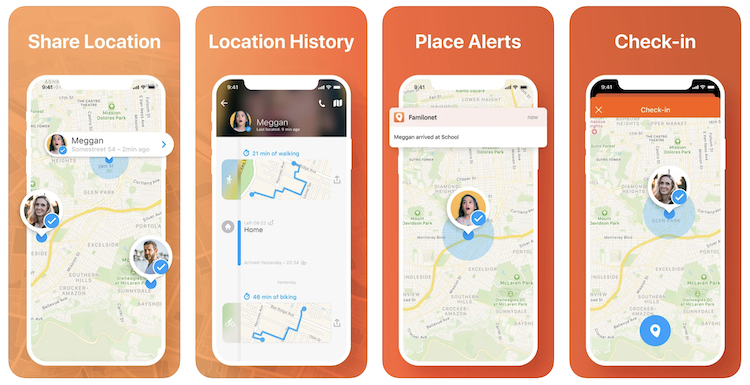 As the name suggests, Familonet (free, with in-app purchases) is focused on keeping track of your family members, but it will work for everyone. In addition to the mandatory real-time location tracking on the map, it also provides automatic push notifications when your loved one is on the move, such as arriving at work or leaving school.
Plus, there's an integrated panic button so you'll be able to share your location at critical times, as well as chat privately with anyone along the way. You can create multiple groups and can share photos of a location with family members, turning it into an extra-secure messaging service.
8. Messenger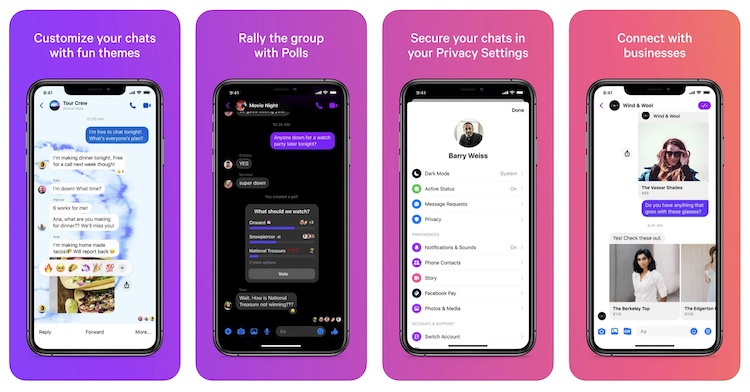 Like WhatsApp and Google Maps, you can also share your location using Facebook Messenger. The latest version has got a new location sharing feature in your kitty.
With the Messenger app, you can share real-time location with your friends but it is limited to Facebook users only. This means that, as with Messenger, you cannot share your location with non-Facebook users.
9. WhatsApp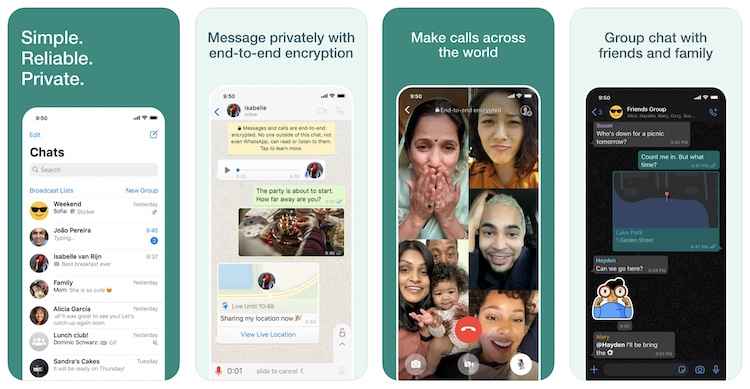 Since most of you already be using this application on your smartphone, you can take the advantage of sharing your location with your family and friends. WhatsApp is a messaging app but it does come with a location sharing feature.
You can decide on how long you want to share your location and whether you want to share the current location or live locations. Besides, there are no additional features released by WhatsApp recently.
10. Family Locator & Safety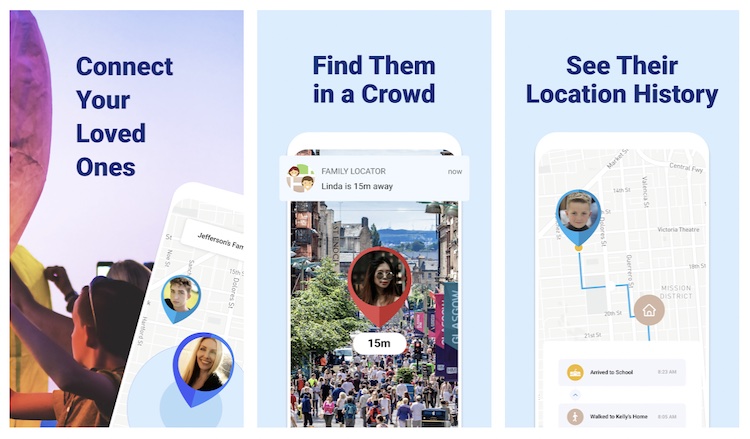 It is almost identical to the Life360 in most of its features and functionality. The only unique thing about this app is that it allows you to create safe zone and danger zone spots on the map itself. Every member of the group will be notified if a family member enters that danger zone.
Download: Android | iOS
Summing up
We took a look at the apps that let you share and view others' locations, how they function, and their drawbacks and benefits. Increasingly more apps are springing up to help you share your location with friends and family when needed. You can use Google Maps, Messenger and WhatsApp for location sharing. But if you are concerned about accuracy, it is a good idea to rely on Glympse, GeoZilla, or Life360.