Huawei India launches three smart fitness wearable devices for the Indian customers. The three devices called Huawei Fit, Huawei Band 2 and Huawei Band 2 Pro will be available at a price tag of Rs 9,999, Rs 4,599 and Rs 6,999 respectively. These can be purchased from all the leading e-commerce websites, watch retail stores and multi-brand electronic stores across all major cities.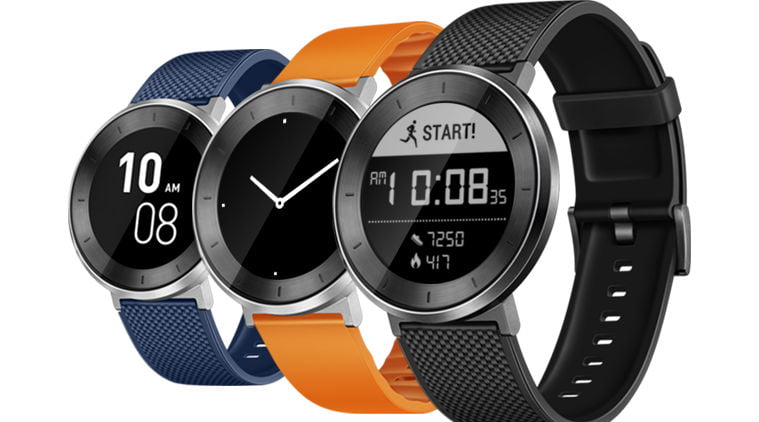 The smart bands are equipped with a set of functions like Heart Rate monitor, personal running coach, multisport modes, smart notifications, daily activity tracking and sleep monitoring.
Starting with Huawei Band 2 and the Band 2 Pro, these two smart fitness wearable devices were announced back in July this year. Both the devices function as a regular all-day fitness tracker. The company claims that both bands are waterproof with IP-68 rating and are compatible with both Android (Android 4.4 and above) and iOS (iOS 8.0 and above) devices.
The Band 2 Pro, among the two, includes a built-in GPS which helps in tracking distance, speed and movements that require a more accurate reading. The band also includes Firstbeat, a technology which assesses the body's ability to utilise energy through a combination of speed and heartbeat data.
The Huawei Fit, on the other hand, doubles up as a fitness-oriented smartwatch with a 1.04-inch LCD touchscreen. It has an array of sensors, including heart rate (PPG), CAP, six-axis motion sensor and an ambient light sensor as well as the ability to receive smart notifications.
Commenting on the launch P. Sanjeev, Vice President, Huawei said "Wearable technology is gaining increasing importance in people's lives and Huawei is at the forefront of this movement. These intelligent devices are equipped with smart technology to help people use intelligent trackers to keep a close watch on their fitness statistics."
Previously, Huawei sub-brand Honor launched its Honor Band 3 in India. The fitness band had a heart rate sensor with continuous monitoring support and a water-resistant feature. It will be available in three colours namely Dynamic Orange, Classic Navy Blue, and Carbon Black exclusively on Amazon.