Smartwatches are gaining a new high in the wearable segments across the globe. India's smartwatch market saw record growth of over 274% YoY in 2021 shipments. Brands like Apple, Samsung, Xiaomi, Huawei, Noise and BoAt are the frontrunners as they contribute to a larger portion in this segment.
While considering the significant growth, smartwatches have moved to a different approach as compared to what they were a few years ago. The emphasis is now on a whole new utility and health-enabled features instead of being just a smartphone's notifier. Today, most smartwatches allow you to make calls, track all your fitness activities, control multimedia content and many more.
In 2022, we have some really amazing smartwatches that keep our hopes alive in the wearable tech world. By saying that take a look at the best smartwatches that you can buy right now.
Top-notched smartwatches for Android
1. Samsung Galaxy Watch 4 Series
Undoubtedly, the Samsung Galaxy Watch 4 has raised the bar for Wear OS devices. With tons of health features, a speedy new chipset, and access to a vast library of apps, it's hard not to recommend the device.
The health features include Snoring Detection, SpO2 tracking, Sleep Score and body composition feature that provides insights on Body Mass Index (BMI), Fat Mass, Skeletal Muscle and more.
There is also a new BioActive sensor that does the job of three health sensors including an Optical Heart Rate sensor, an ECG and a BioElectrical Impedance Analysis Sensor.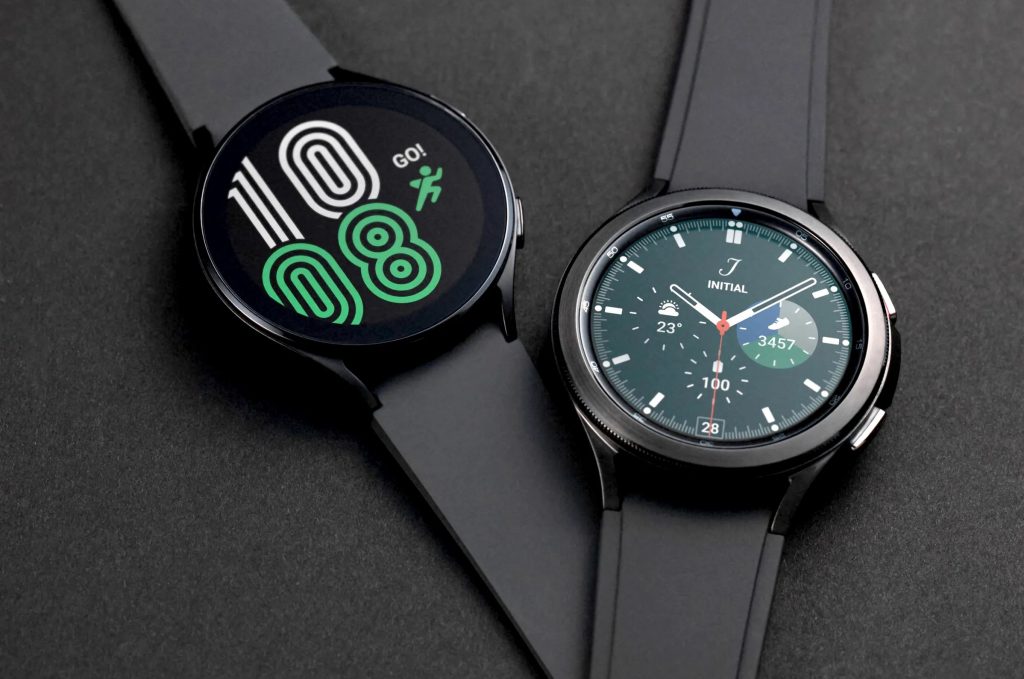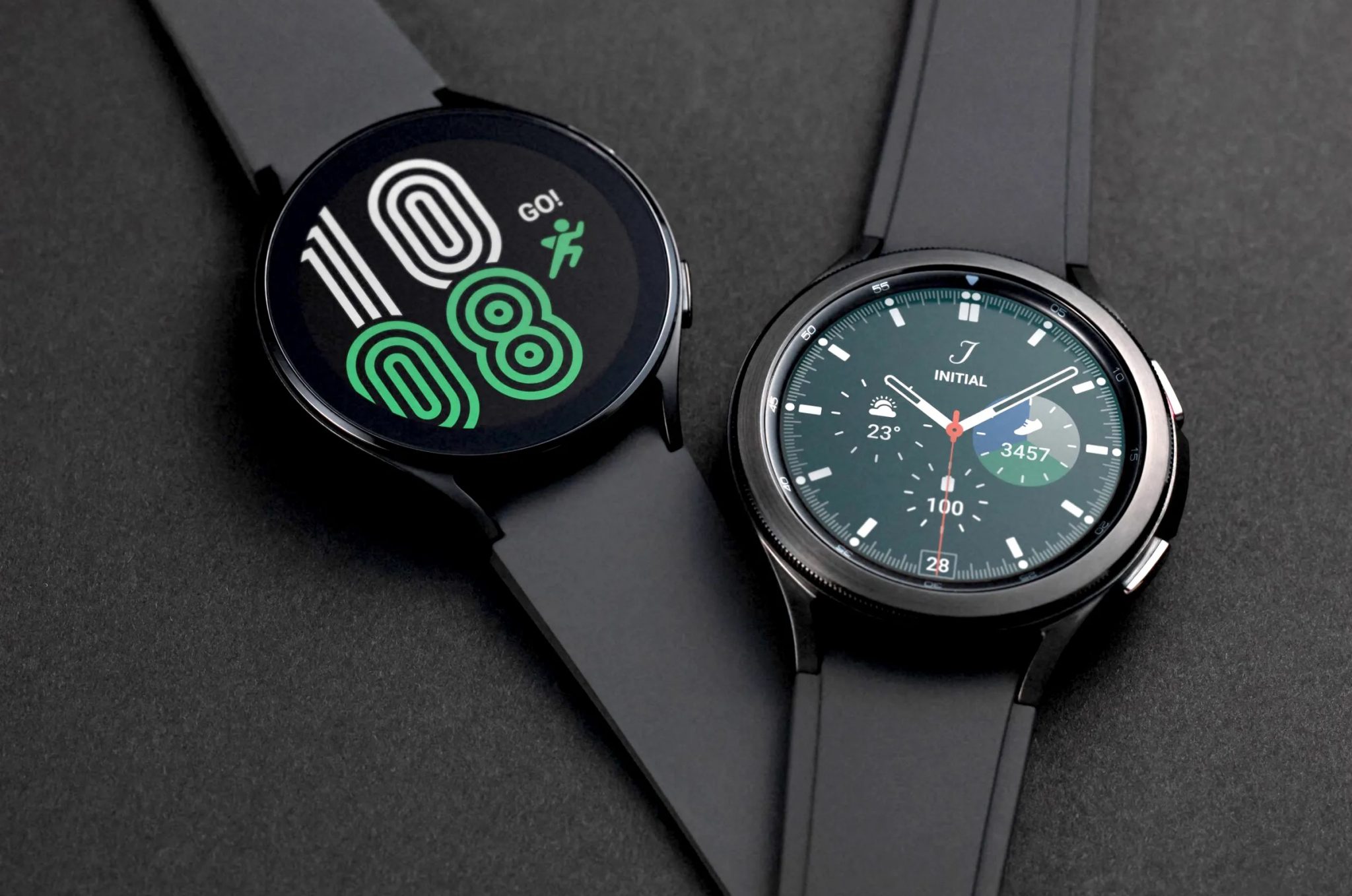 On the software front, the Watch 4 series runs on the latest version of Google's Wear OS with One UI Watch on top. The operating system also comes with Google, Samsung and third-party apps support. The Galaxy Watch 4 packs a 247 mAh battery, while the Watch 4 class packs a 361 mAh battery. Both the new Samsung smartwatches offer up to 40 hours of battery life and up to 10 hours on a 30-minute charge.
Apart from multiple sensors, connectivity options in the Galaxy Watch series include LTE, Bluetooth 5.0, Wi-Fi, NFC, GPS and more. The Galaxy Watch 4 Series is 5ATM+ IP68 water-resistant and has MIL-STD-810G certification.
You get to choose from the Galaxy Watch 4, the Galaxy Watch 4 Classic which is wrapped under an aluminum case and has screen sizes ranging between 40mm and 46mm. Both the smartwatches feature an always-on display, while the screens are protected by Corning Gorilla with Glass DX.
Since there are rumors that Samsung is set to launch the Galaxy Watch 5 series sometime this year, you can probably get a huge discount on the Samsung Galaxy Watch 4.
2. Huawei Watch GT 2
The Huawei Watch GT 2 is another smartwatch that you can add to your shopping list. It has a 1.39-inch AMOLED display and comes with several sensors like an accelerometer, ambient light, air pressure, gyroscope, geomagnetic, optical heart rate and capacitive sensor. It offers 14 days of battery life and is 5ATM rated, so it is water-resistant as well.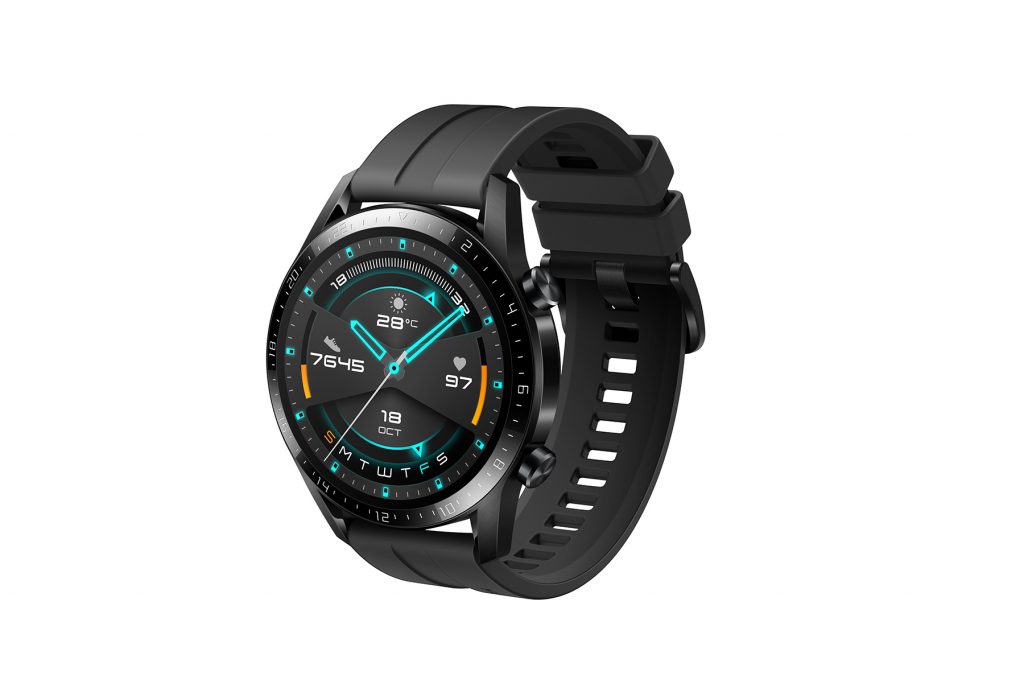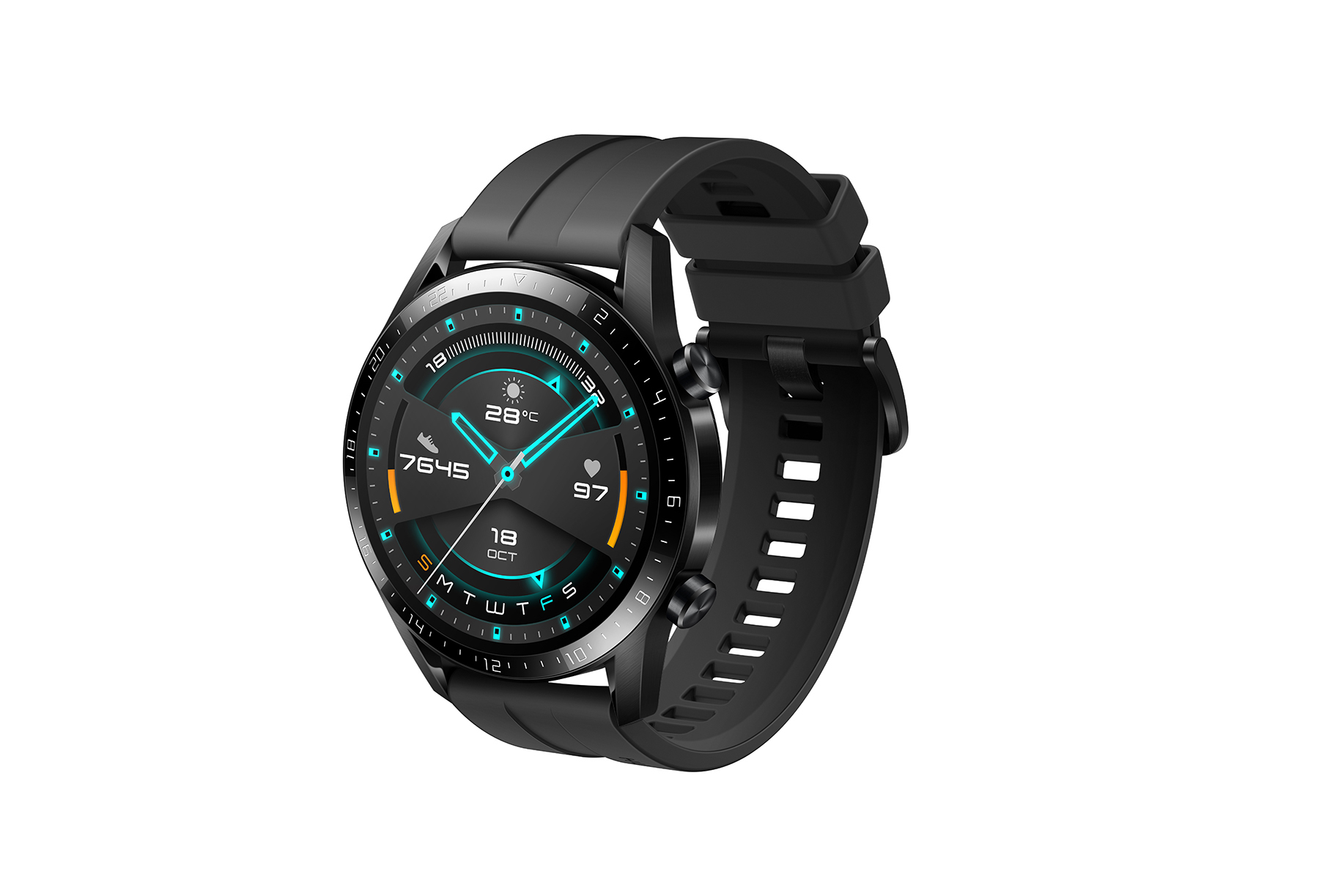 Talking about the features, Huawei Watch GT 2 has 15 sports tracking features and eight outdoor sports. It comes with heart-rate and sleeping pattern trackers, as well as running, walking, climbing, cycling, swimming pool, free training, elliptical machines, and more. You can also use this watch to answer calls and messages.
3. OnePlus Watch
Another smartwatch on this list is developed by the Chinese manufacturer OnePlus. In 2021, the company launched the OnePlus Watch alongside the OnePlus 9 series smartphones.
The OnePlus Watch comes in a circular case and features a 1.39-inch display with 326ppi pixel density.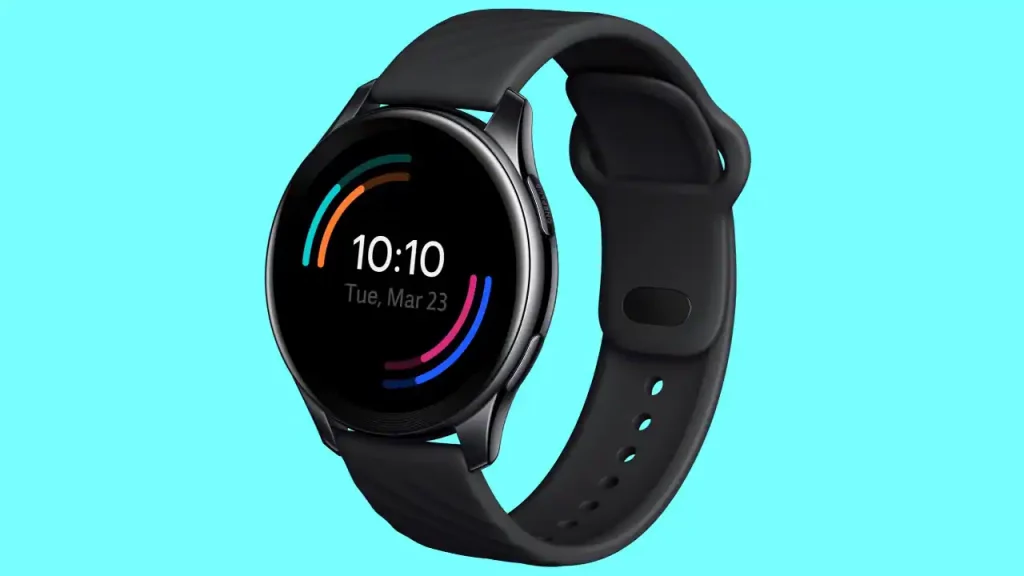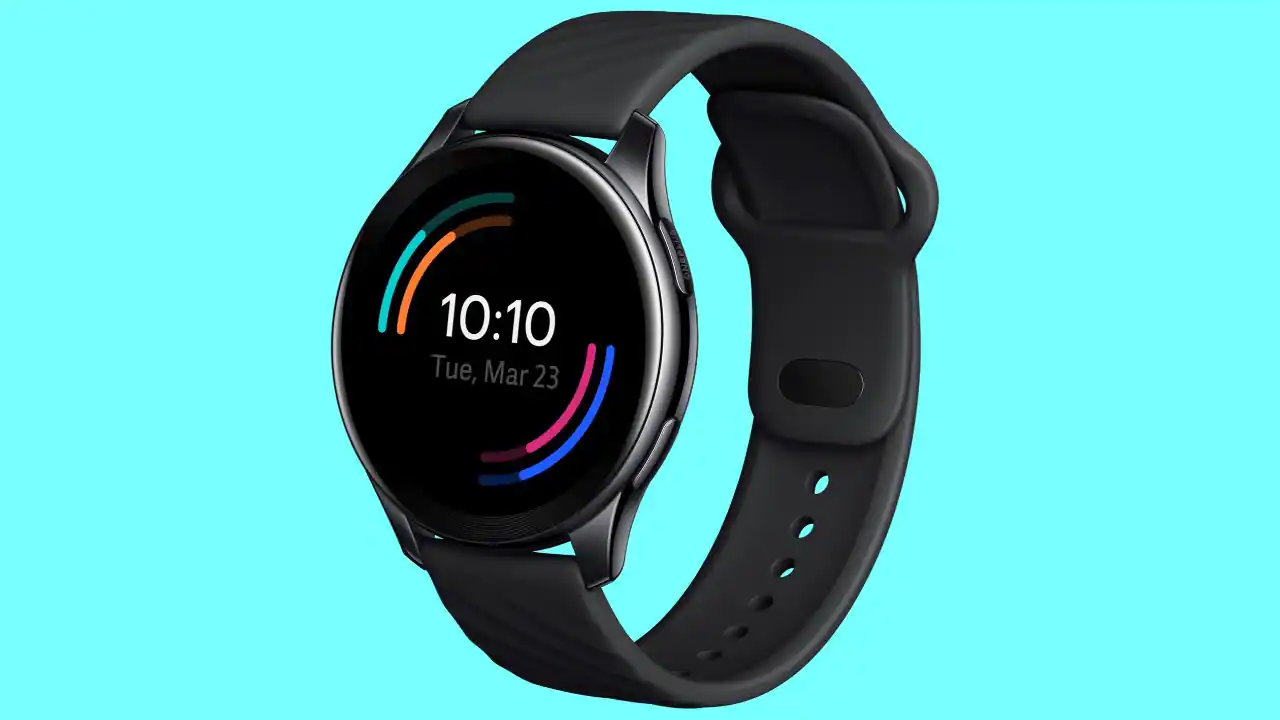 In terms of features, the OnePlus Watch comes with multiple sensors which include a heart rate sensor, blood oxygen sensor, acceleration sensor, gyroscope, geomagnetic sensor, air pressure sensor, and GPS.
In addition, the OnePlus Watch has 50 watch faces and more than 110 workout modes. The OnePlus Watch can last up to two weeks on regular usage and up to a week of battery life for heavy users.
If you are a OnePlus user then this smartwatch is recommended to you. You can take advantage of this device as it connects to OnePlus devices like TVs and smartphones and allows you to control these connected devices (something similar that you see across apple's devices).
For example, if the OnePlus Watch is connected to the OnePlus TV and the user receives a call, the TV will automatically turn down the volume. If a user falls asleep while watching TV, the OnePlus Watch will automatically shut down the OnePlus TV 30 minutes after the user has fallen asleep.
4. Xiaomi Watch S1 and Watch S1 Active
Xiaomi recently added two new watches to its wearable lineup, the Watch S1 and Watch S1 Active. Both the smartwatches come with a 1.43-inch AMOLED display with 466×466 pixel resolution and Bluetooth calling functionality and Alexa support.
These two are equipped with a heart rate sensor, accelerometer sensor, gyroscope, geomagnetic sensor, atmospheric pressure sensor, ambient light sensor and a capacitive sensor for wear detection. It is capable of sleep tracking with 117 fitness modes which include 19 professional modes.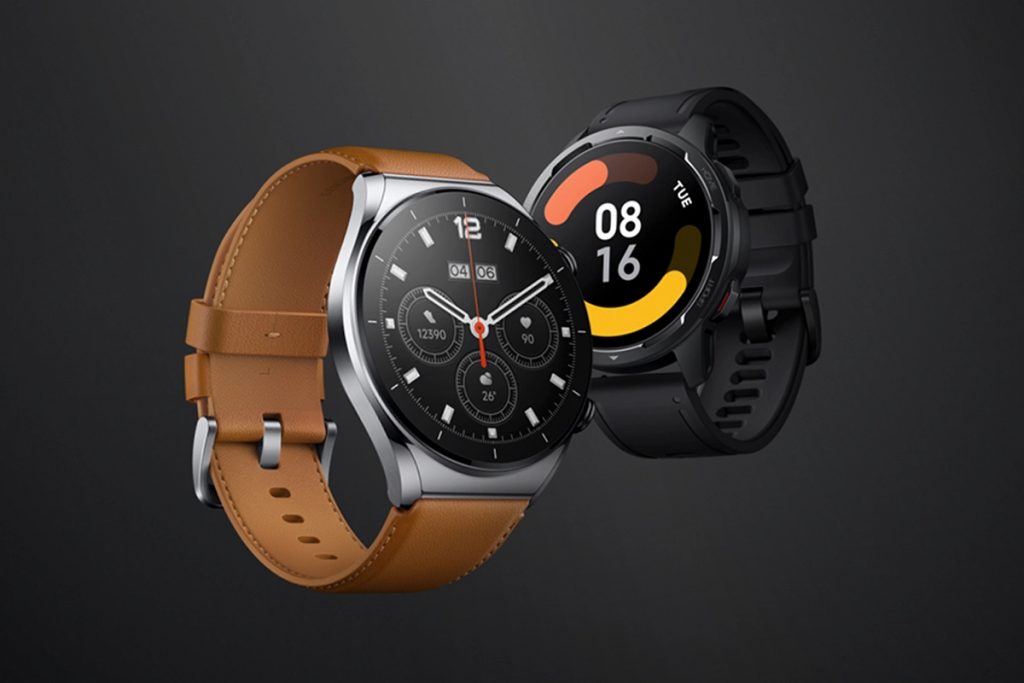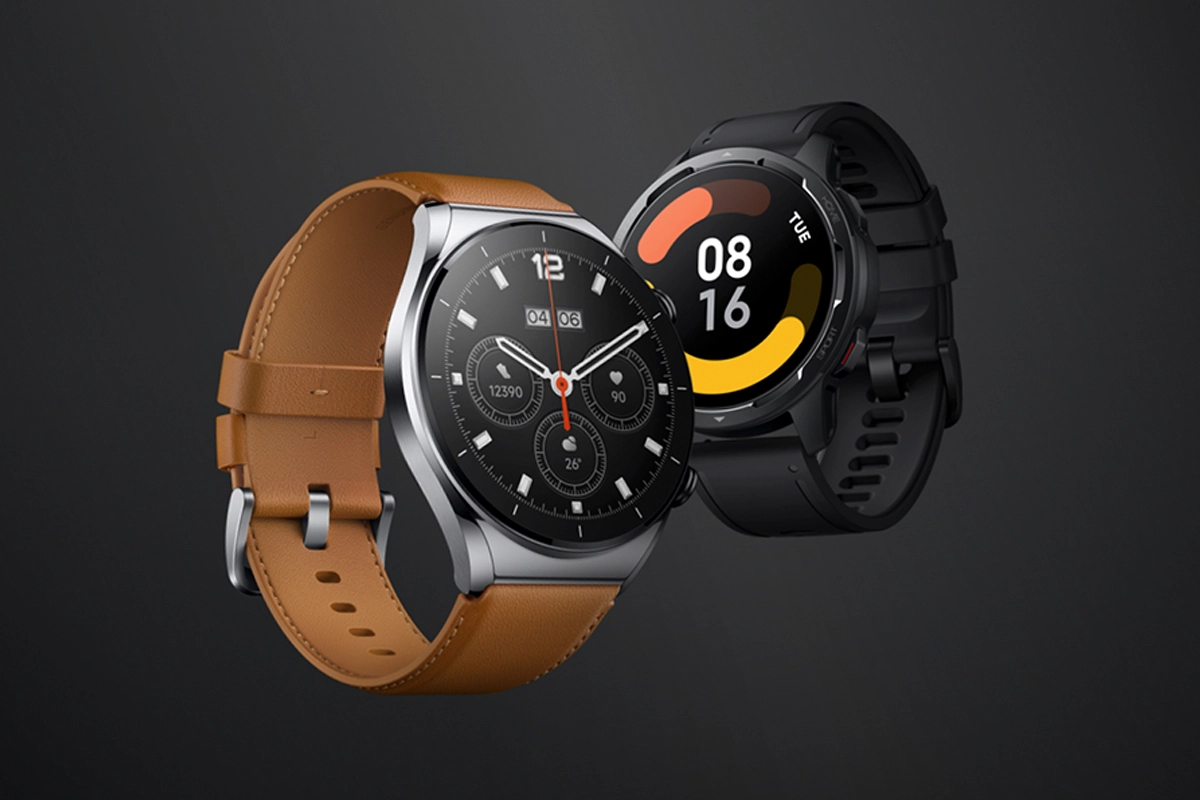 The Xiaomi Watch S1 sports a circular dial and is built using a stainless-steel frame. It comes in a classic leather and fluororubber band. On the other hand, the Xiaomi Watch S1 Active has a lightweight design and a colorful sports band. The display of both the smartwatches is protected by a coating of sapphire glass on top. The smartwatch sports a water-resistant design and offers 12 days of battery backup on a single charge.
5. OPPO Watch
The OPPO Watch is a stylish-looking smartwatch that is very much identical to the Apple Watch with curved sides. The smartwatch comes with a large, crisp and vibrant 1.6-inch AMOLED display with good viewing angles. The device flaunts an aluminum case with two buttons on the right side and a curved panel, giving users a premium feel.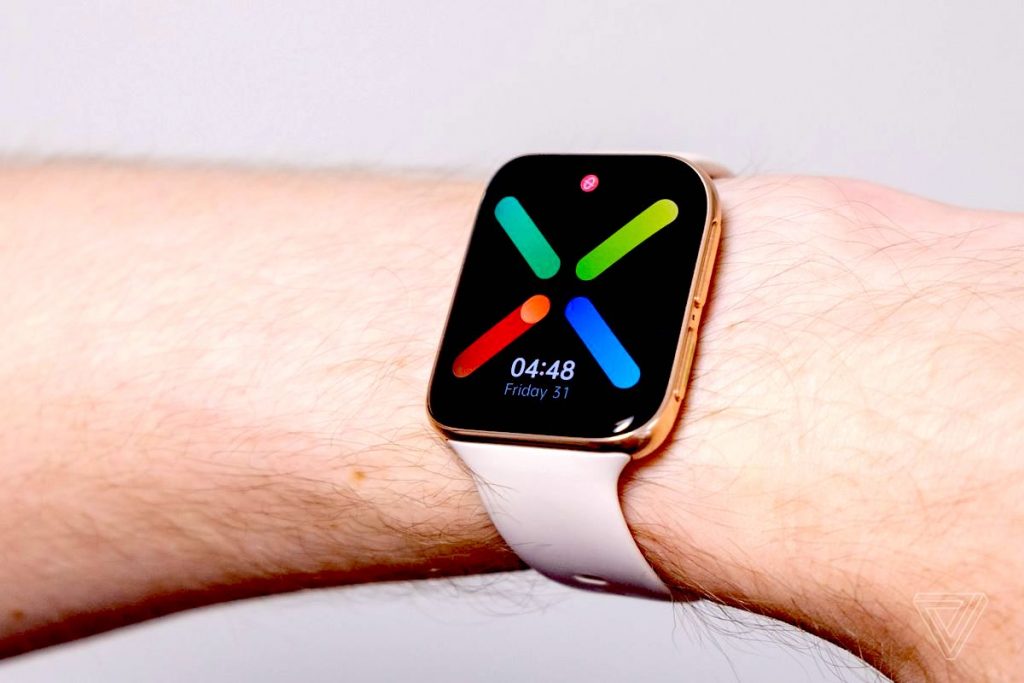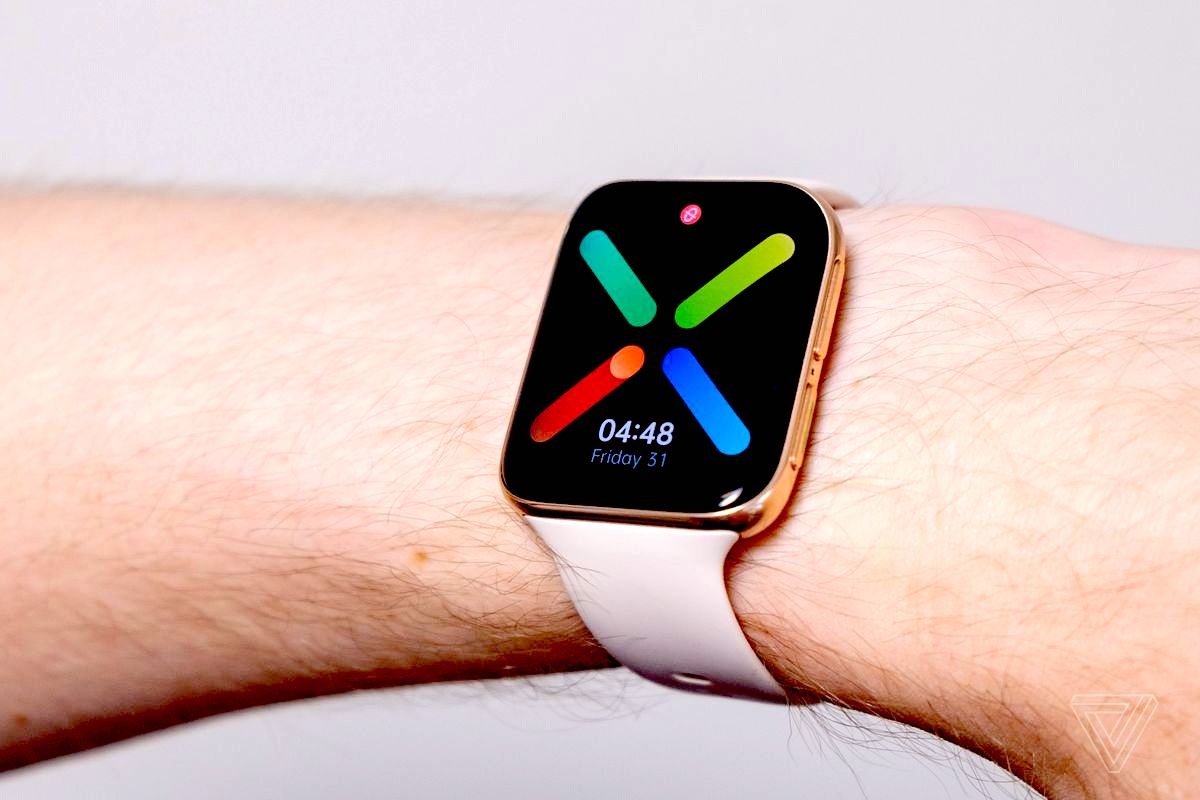 This device comes with a heart rate sensor, built-in GPS, 14-days of battery life, voice calling support as well as VOOC fast charging.
In terms of features, you get message notification, step tracking, heart rate monitoring and sleep tracking. You can also track sports activities such as fitness runs, fat burn runs, outdoor cycling or swimming.
The Oppo Watch is powered by the older Snapdragon Wear 3100 chipset, 8GB of internal storage, and runs on Google's Wear OS.
Though this watch is slightly old, users in India can check out the 41mm Wi-Fi model of the Oppo Watch. There is a possibility of getting a heavy discount on this smartwatch.
6. Fitbit Versa 3
Fitbit is a popular brand for fitness wearables, so you can expect plenty of fitness-packed features on their devices. And, when it comes to the latest version of their smartwatch Fitbit Versa 3, you get health tracking features such as always-on heart rate monitoring, SpO2, Sleep, step tracking and more.
You can expect pretty accurate readings and detailed data from this Fitbit watch. However, it's more a fitness tracker than a smartwatch, with very limited productivity apps on offer.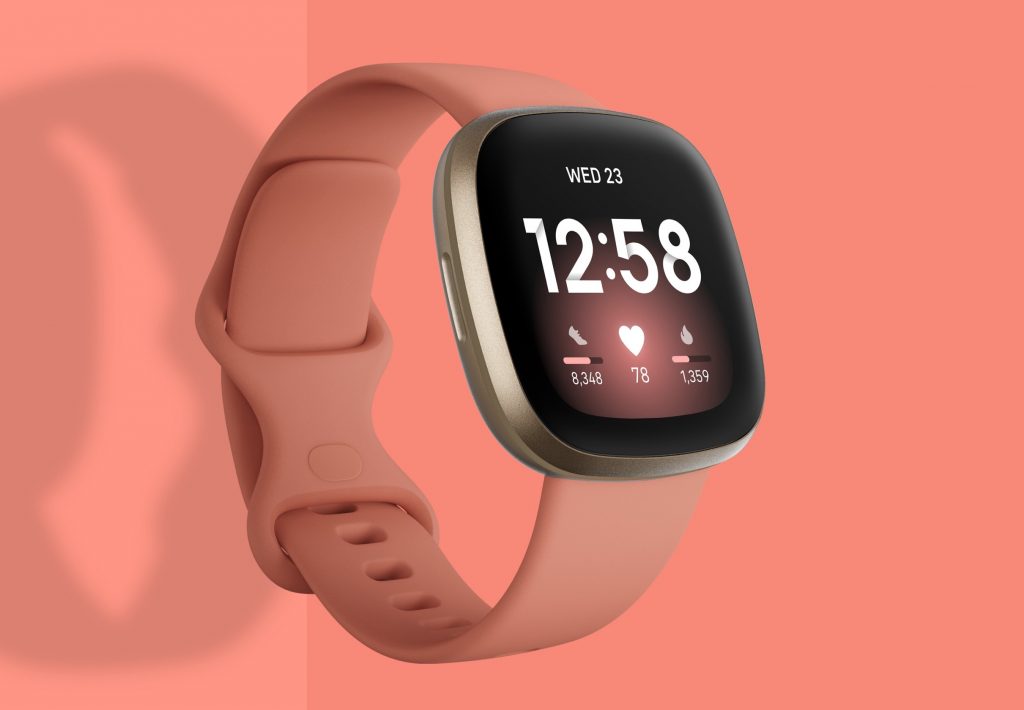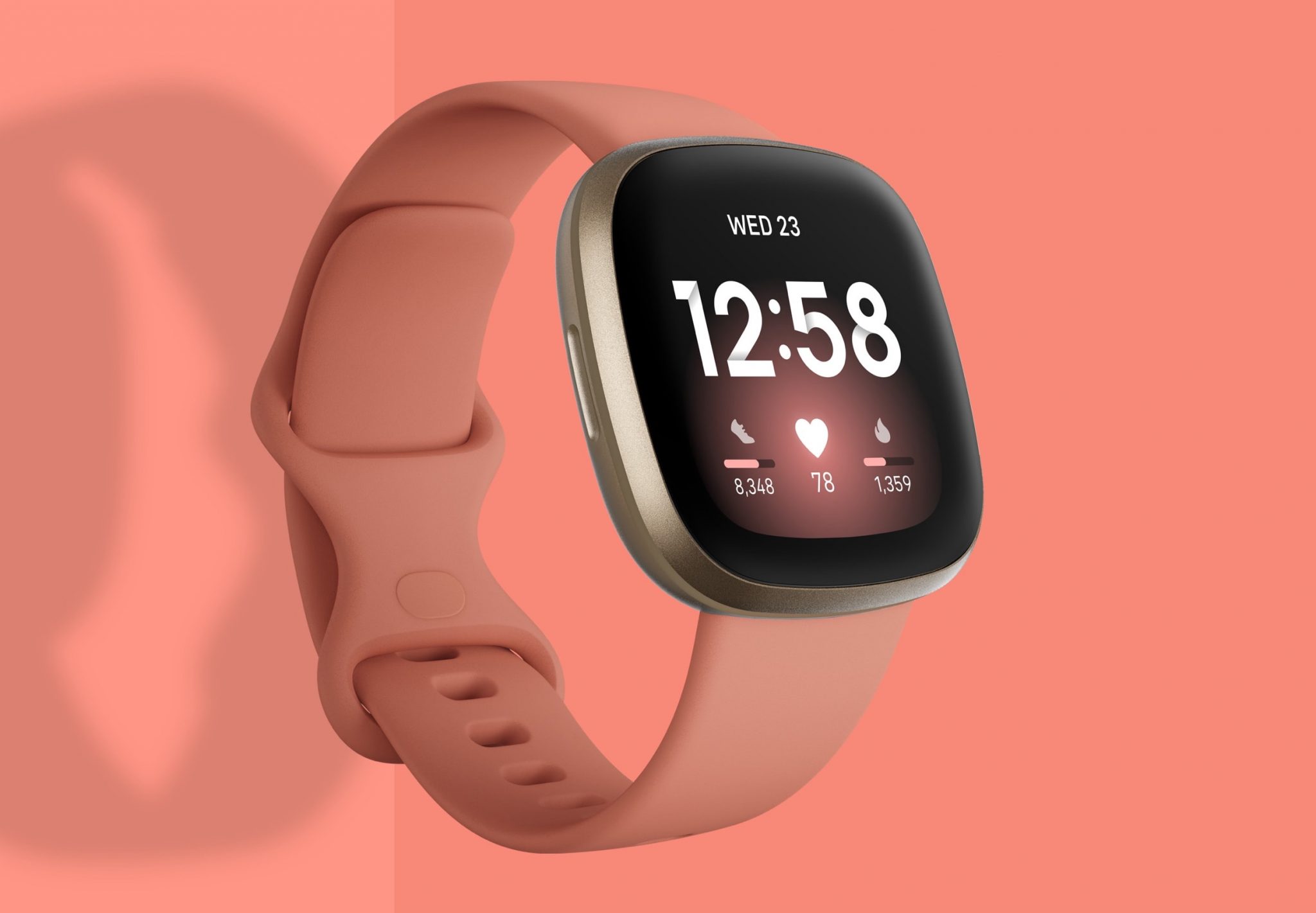 Fitbit Versa 3 comes with a 40mm AMOLED display with a resolution of 336 x 336 pixels, an easy strap removal mechanism and redesigned side button.
You can also receive calls, texts and app notifications, use the Google Assistant or Amazon Alexa built-in, control Spotify, Deezer, and Pandora, and the built-in mic for hands-free Bluetooth calls and can use the speaker when your phone is nearby. You can stream music using Spotify and control Amazon's Echo devices while indoors.
Unlike the Fitbit Versa 2, the Fitbit Versa 3 also comes with an in-built GPS tracking system, so you don't have to worry about carrying your phone while exercising outdoors. Also, the Fitbit Versa 3 offers 6 days of battery life, which is slightly better than the Fitbit Versa 2.
7. Garmin Venu 2 Plus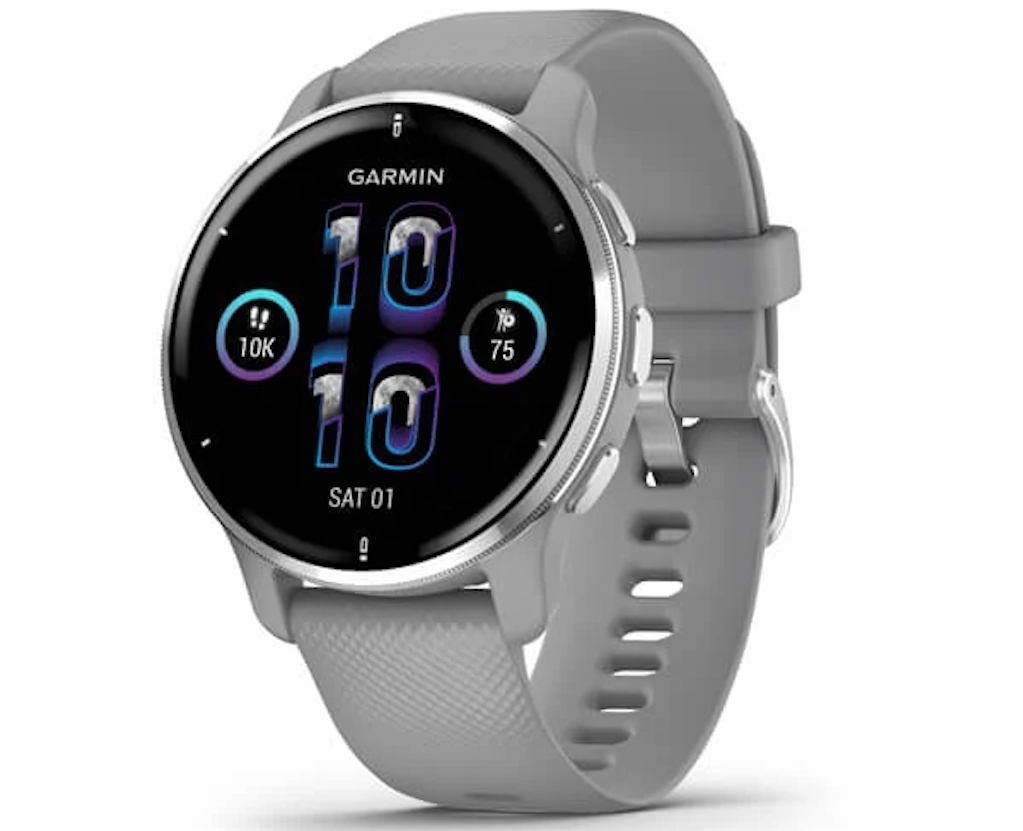 The Garmin Venu 2 Plus is an updated version of Venu 2, which we see as the best smartwatch the company has ever produced. In terms of fitness features, it is almost identical to any Garmin watch that includes workout options like Walk, Run, Cycle, Swim, Yoga, HIIT and more, but some additional features like sleep tracking and hydration as well as body battery, Health snapshot and stress trackers have been improved. The Garmin Venu 2 Plus can last up to 9 days but with one workout a day and normal use.
The biggest upgrade though is actually the addition of the microphone and speaker. So, now you can make calls as well as listen to music and use the voice assistant from the watch. But all this requires your phone as the Venu 2 Plus doesn't have LTE/Cellular features.
8. Amazfit GTS 3
Amazfit GTS 3 is an updated version of the Amazfit GTS 2, which runs on the proprietary Zepp OS and has third-party app support. It comes with multiple health tracking sensors for heart rate monitoring, SpO2 monitoring, stress and sleep tracking, PAI health assessment system and menstrual cycle tracking. It also has 150 built-in sports modes, 8 of which can be tracked automatically.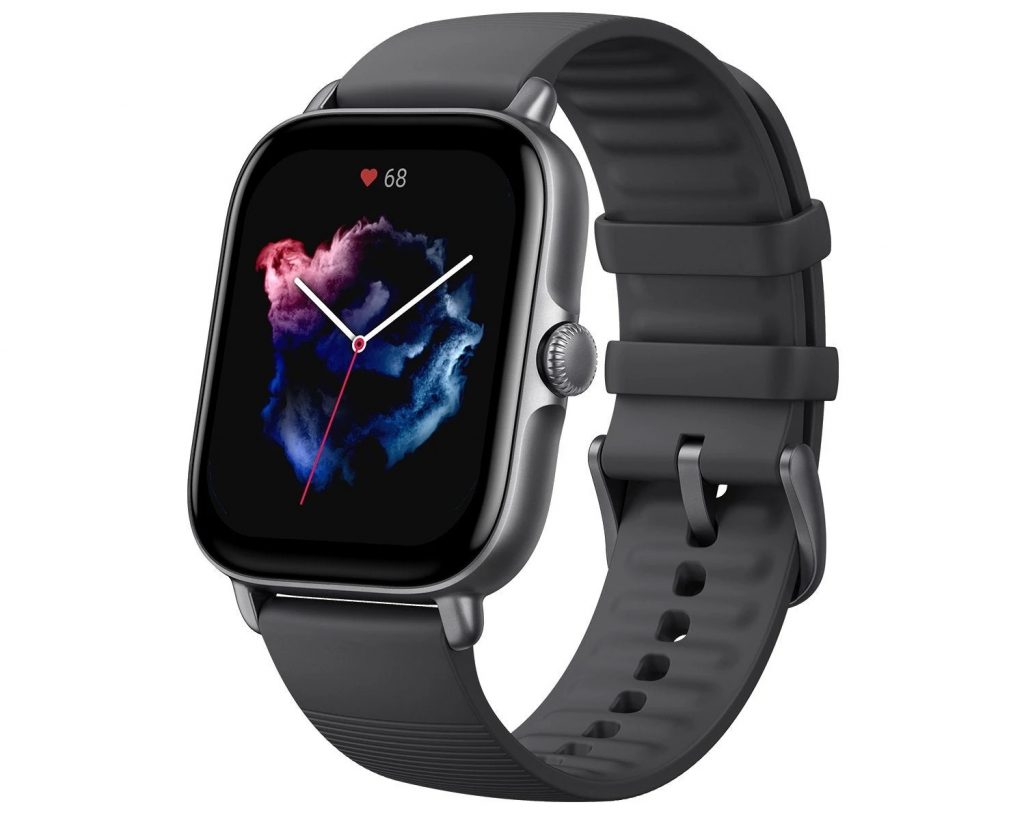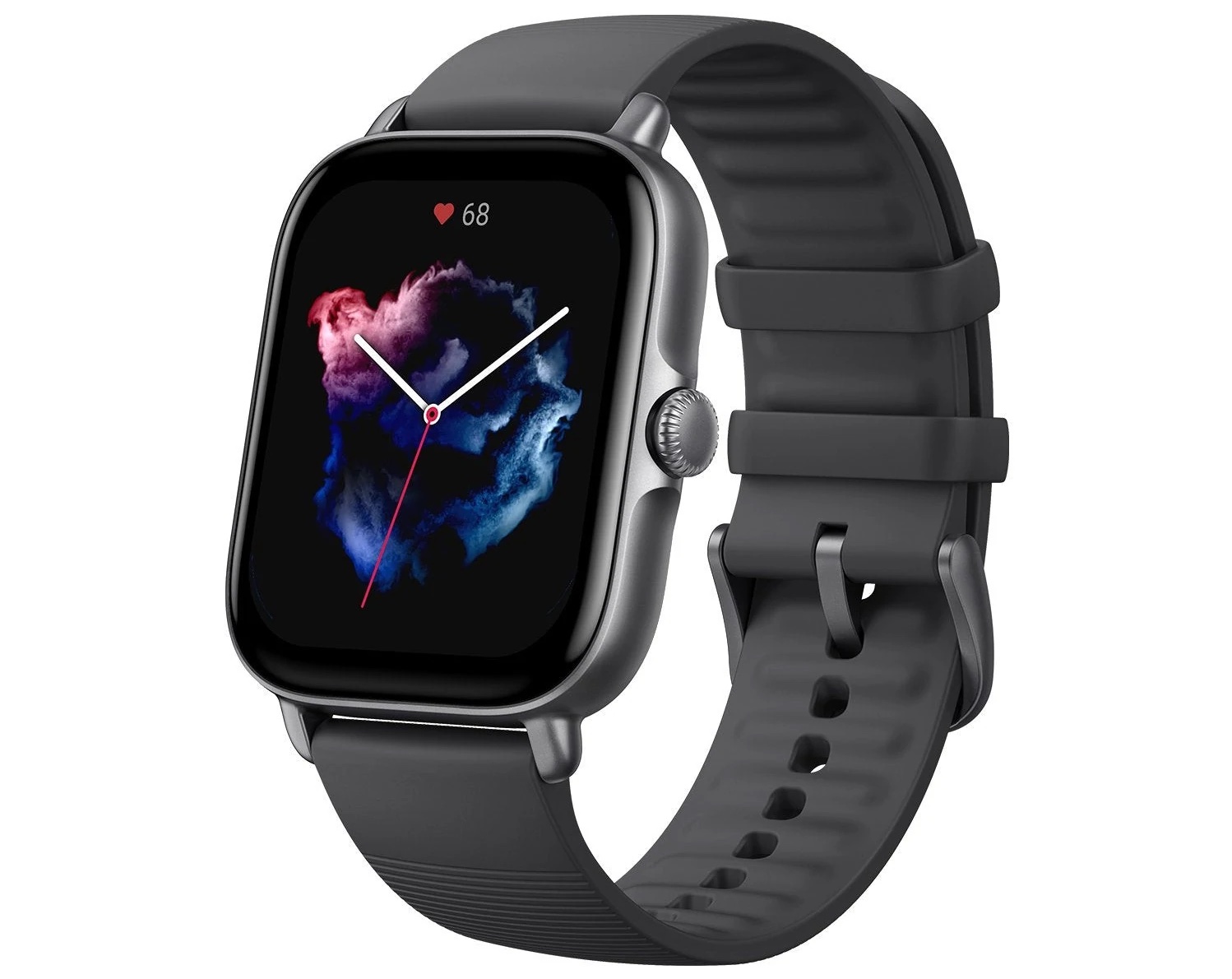 The GTS 3 sports a square shape and beautiful 1.75-inch AMOLED display. The panel gets impressively bright even in daylight and the color payoff is superb. There is an Always On Display feature that allows you to keep the screen on all the time so it always shows the time and some other indicators.
The watch is equipped with an accelerometer, gyroscope, geomagnetic sensor, barometric altimeter, ambient light and temperature sensor. It also comes with GPS, GLONASS, Galileo, BDS and QZSS. It packs a 250 mAh battery, which can last up to 12 days on a single charge.
9. Samsung Galaxy Watch Active 2
This Samsung smartwatch is more suited for workout and fitness tracking than the regular Galaxy Watch, which is reflected in great onboard coaching tips and reminders to help you reach your set goals. It's waterproof, suitable for running, swimming, and cycling among other activities, handles notifications well, and you'll have to charge it every other day.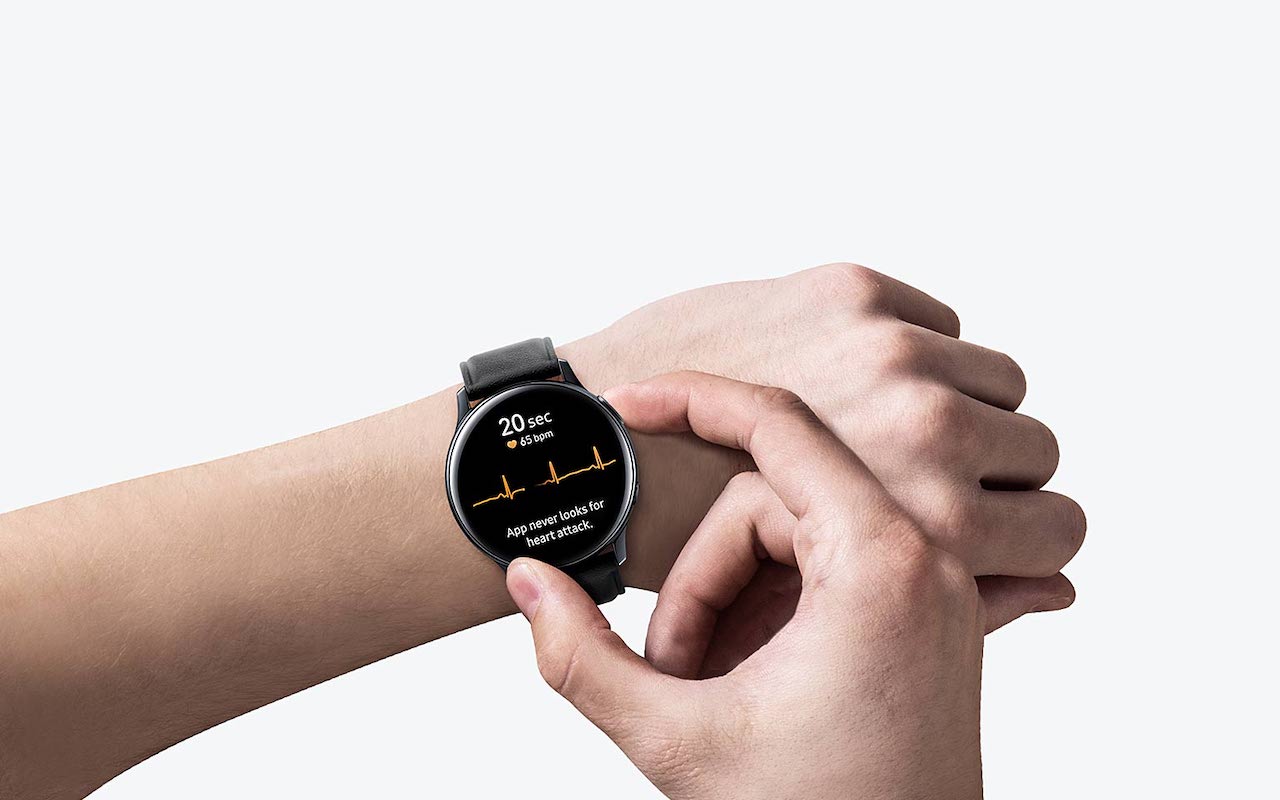 The Galaxy Watch Active 2 sports a 1.4-inch 360×360 pixels AMOLED display. It has a tactile-style rotating bezel for navigating through the watch. The 44mm smartwatch comes with a bunch of advanced features and customizations. It can accurately track 39 different activities such as walking, running, cycling, rowing, elliptical trainer, dynamic workout and swimming.
The smartwatch runs on the Tizen operating system and comes with support for multiple apps and includes social media apps as well as fitness features.
Many other variants have been launched such as 4G variant, Rose Gold and others.
10. The TicWatch Pro 3
And, finally, we would like to wrap this android smartwatch section with TicWatch Pro 3. It's a good all-rounder that doesn't necessarily excel in any one particular area, but it doesn't have to as it is also cheaper than its top-end rivals.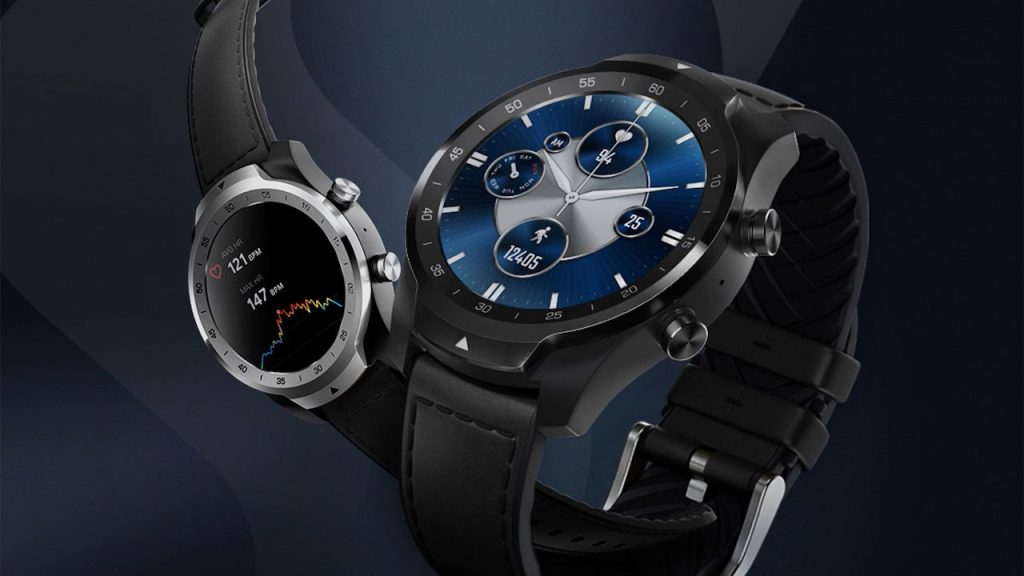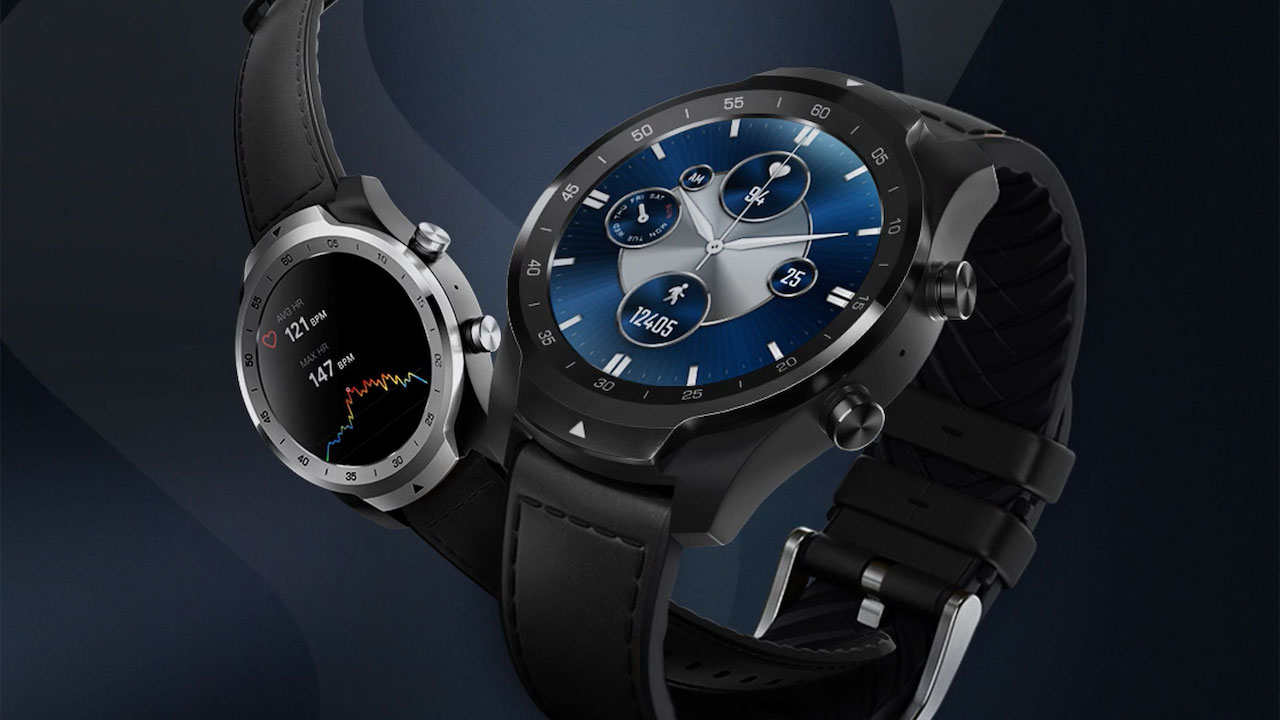 And there's a lot going for it. For one thing, it was the first smartwatch to use the top-end Snapdragon 4100 chipset, so the performance is really amazing. It also offers two to three days of battery life but when you switch it to Essential Mode, it can last up to 45 days.
The TicWatch Pro 3 also has a decent retina screen—the 1.4-inch 454 x 454 one that's crisp, bright, and responsive. Plus, the watch has all the typical health and fitness features you'd expect from a smartwatch. You get features like notification support, NFC for Google Pay and a built-in speaker and mic that brings to life Google Assistant support and a useful voice note app. You also get a mix of Google and Mobvoi apps.
TicWatch Pro 3 is rated as IP68, so it's resistant to water for up to thirty-minute and up to 1.5 meters. This watch offers Wi-Fi, Bluetooth 4.1 and NFC connectivity options.
If you're buying it for sleep tracking, we recommend not buying it because it's not very accurate.
Top-notched smartwatches for iOS
1. Apple Watch Series 7
The latest watch series from Apple, this smartwatch is the perfect choice for iPhone users. Crafted in an aluminum case, this watch comes in five colors including Midnight, Starlight, Green and a new Blue and Red. It has a dual-core S7 chipset, ultrawideband U1 chipset, second-generation speaker and mic.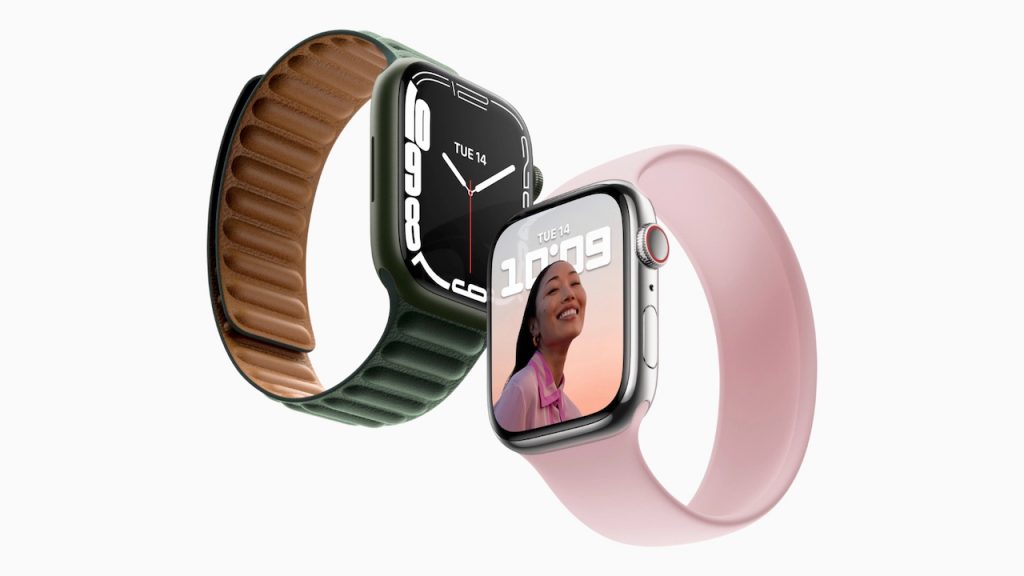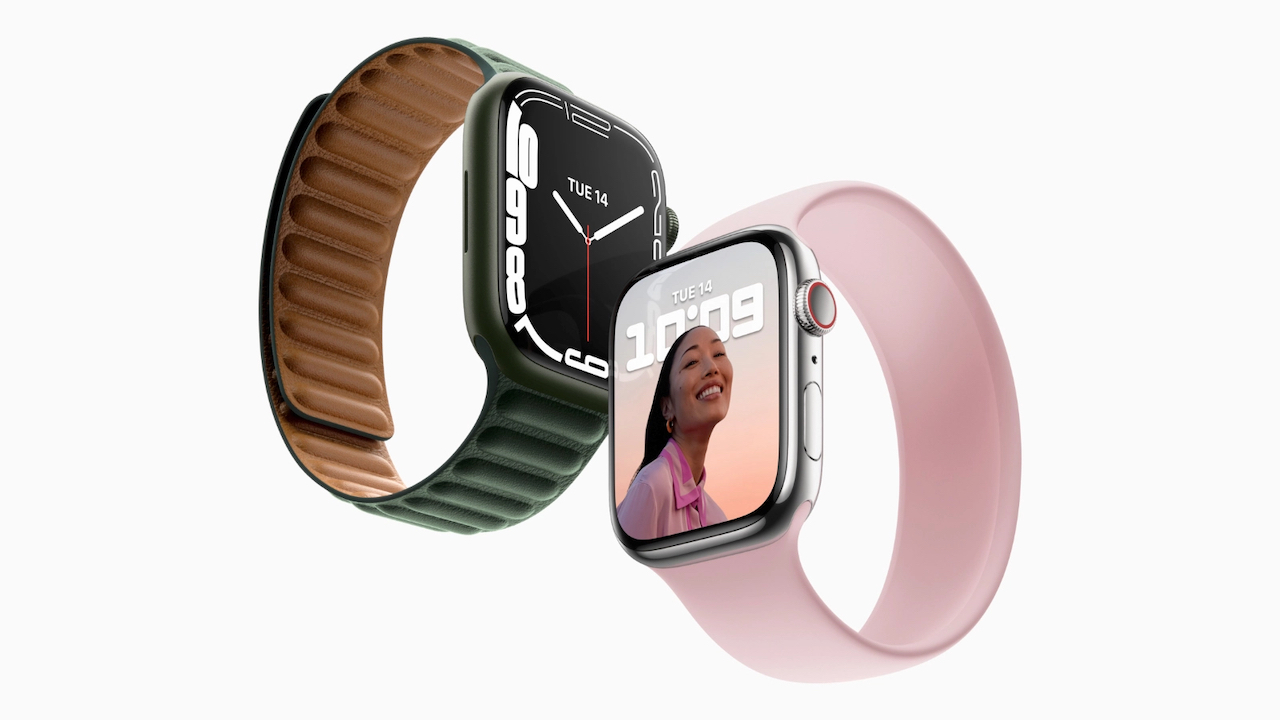 The new Series 7 also features more sensitive sensors that are capable of auto-tracking the bicycle and detecting a fall while cycling and triggering an SOS emergency rescue alert if there is no response from the owner. In addition, it includes an advanced blood oxygen app, ECG app, support for high and low heart rate notifications, and irregular heart rhythm notifications.
It promises a full day's battery life of 18 hours on a single charge. Also, Magnetic Fast Charger with new charging architecture in USB-C cable. It comes with IP6X dust-resistant and WR50 water-resistant ratings.
2. Apple Watch SE
It's not the best Apple Watch, but you do get core features like GPS, sports and fitness tracking, swim-proof design, an optional LTE version, and Apple Pay.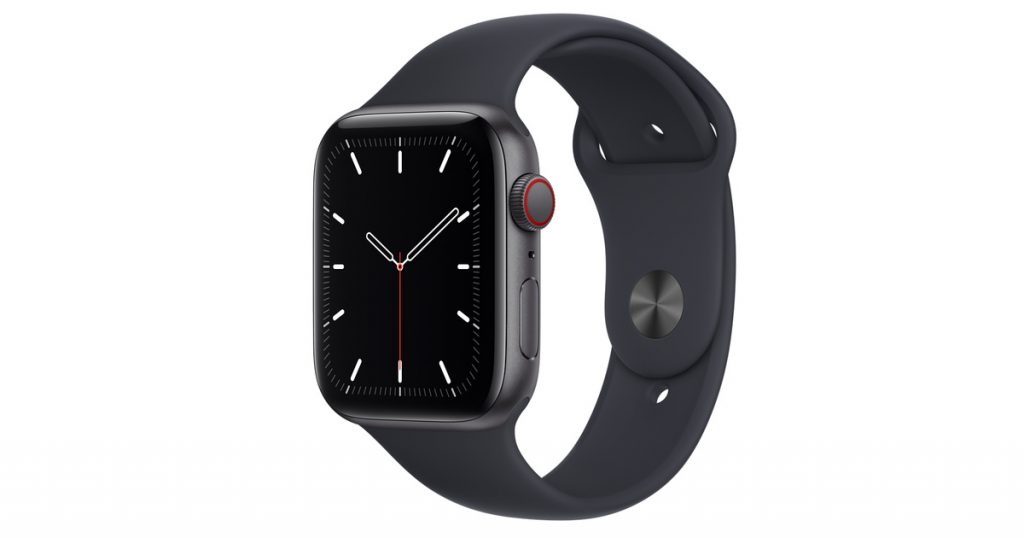 That said, this watch doesn't come with an always-on display, so you'll have to raise your wrist to see the time every now and then. Plus, there are no ECG and SpO2 sensors, so you don't get in-depth health monitoring features. But, you get the essential features for much less cash than the Series 7.
The Apple Watch SE features a ceramic and sapphire crystal casing with a Retina LTPO OLED display with 1,000 nits of brightness. It is powered by S5 SiP with a 64-bit dual-core processor and features an always-on altimeter, fall detection, a W3 wireless chipset, a second-generation optical heart rate sensor, irregular heart rhythm notification, and water-resistant up to 50 m underwater.
3. Apple Watch Series 3
This is an old product from Apple but the company has not discontinued it yet. You don't get features like ECG, always-on display, or fall detection as this is hardware dependent and the Apple Watch Series 3 is apparently not supported.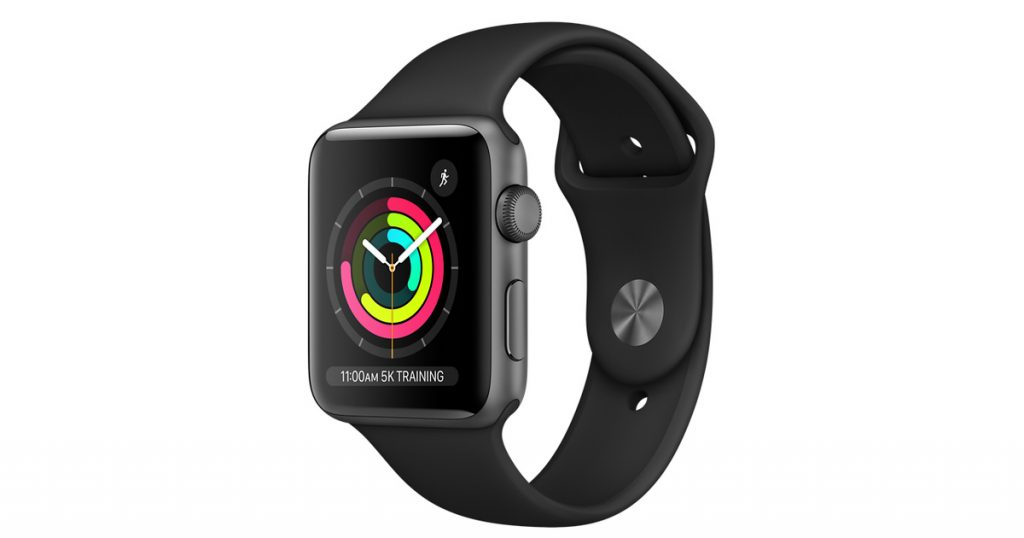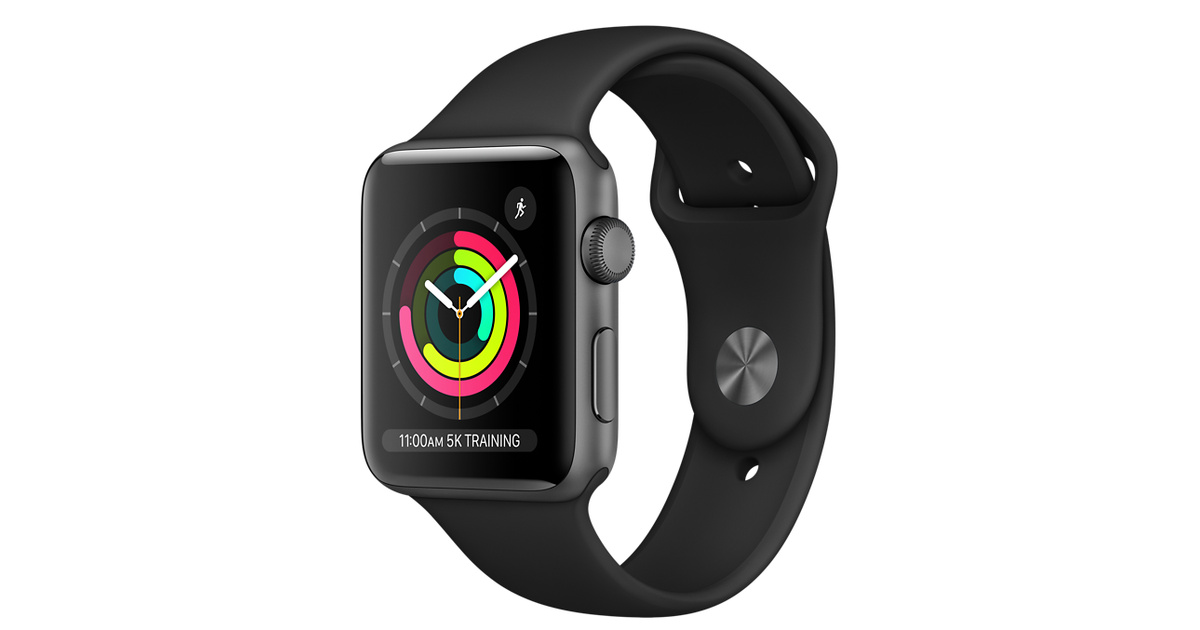 The Apple Watch Series 3 ships with the latest watchOS 8, which feels like the most polished operating system compared to Wear OS, Fitbit OS, and Tizen. The latest iteration of Apple's smartwatch OS brings a dedicated App Store, women's health tracking features, and new watch faces.
You still get GPS for location tracking, 4G/LTE for cellular support, Apple Pay, swim tracking, and heart rate monitoring. With pay, Apple Music and LTE support on the wrist, and considering its price, it still trails many existing devices on the market.
You can still use the built-in microphone to dictate replies to text, show off your emoji skills, and pull out letters to type messages. And, as far as being able to respond to notifications is concerned, Apple still offers the most comprehensive and reliable way to do it from your wrist.
4. Fitbit Sense
This is a powerful health watch that beats the Apple Watch Series 7 as a medical device. It excels as a sleep tracker and heart rate monitor, and it boasts an ECG to detect Afib, SpO2, which is associated with sleep tracking to detect sleep disorders.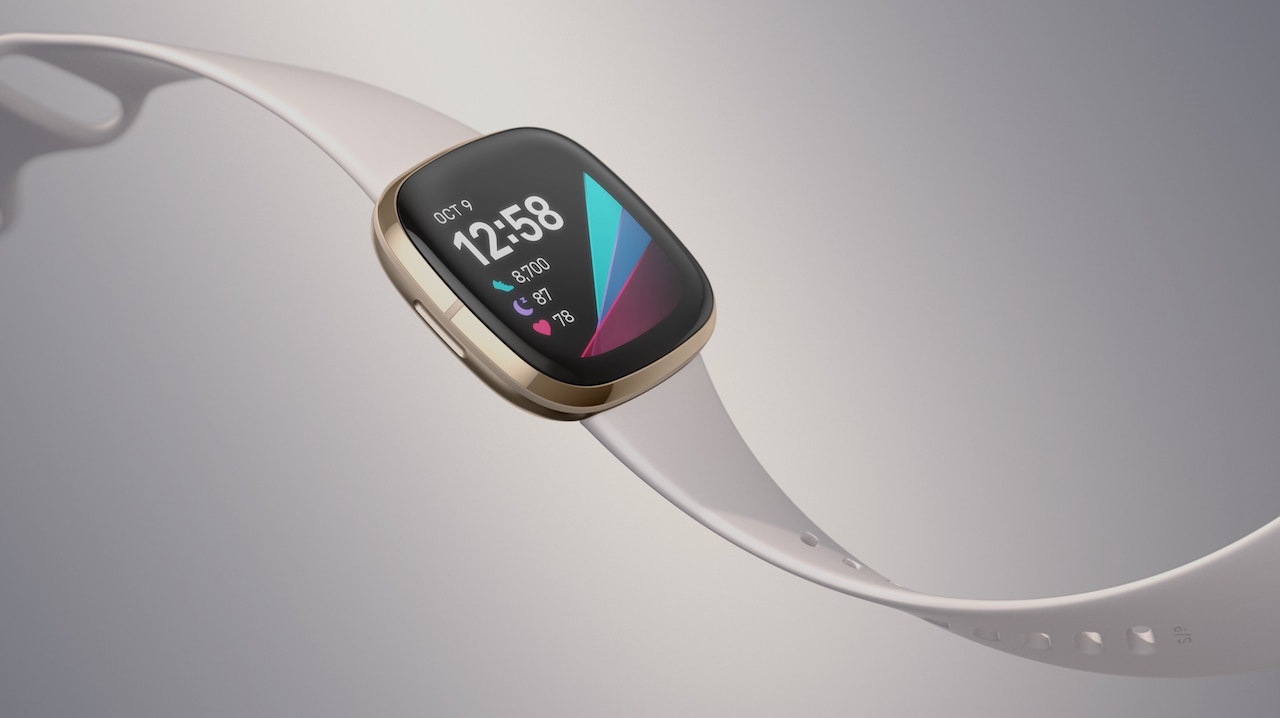 Add in an electrodermal activity sensor (EDA) to detect stress and even a temperature sensor to let you stay in sync with your body and health, and more. And it's no slouch when it comes to fitness, with support for GPS and Strava.
The Fitbit Sense is not an amazing smartwatch. Fitbit Pay support is weak, while the watch face gallery is clunky and full of paid-for apps with awkward payment processing. But you do get about six days of battery life, and a seriously insanely fast charge. And Fitbit Pay is on board if your bank supports it.
If you want to get the most out of your smartwatch, the Fitbit Sense is a great option.
5. Garmin Vivomove 3
A sporty hybrid watch that packs in a lot of features, available in designs for men and women and available in luxe and style versions, bumping the price up to $319.99 / £319.99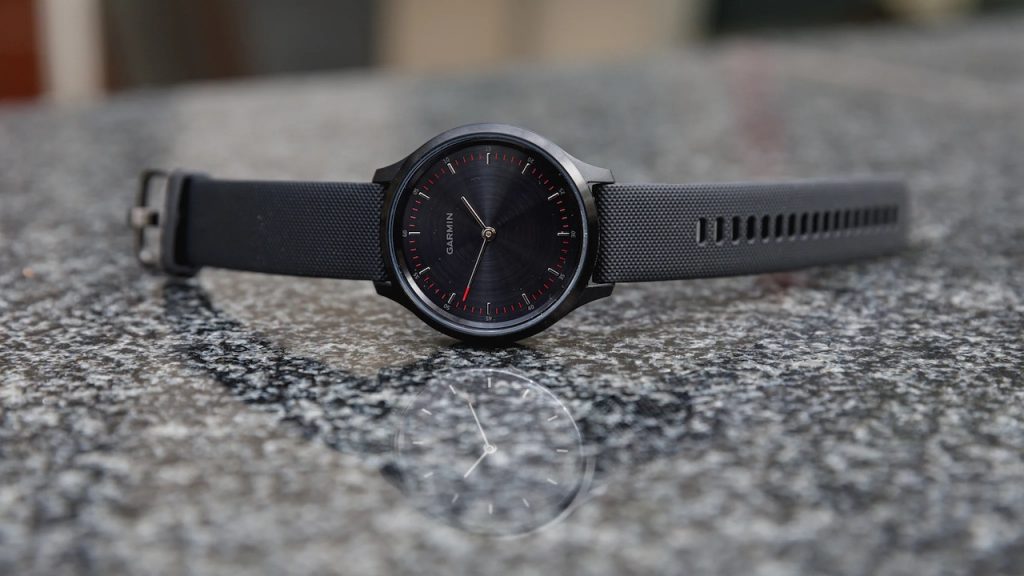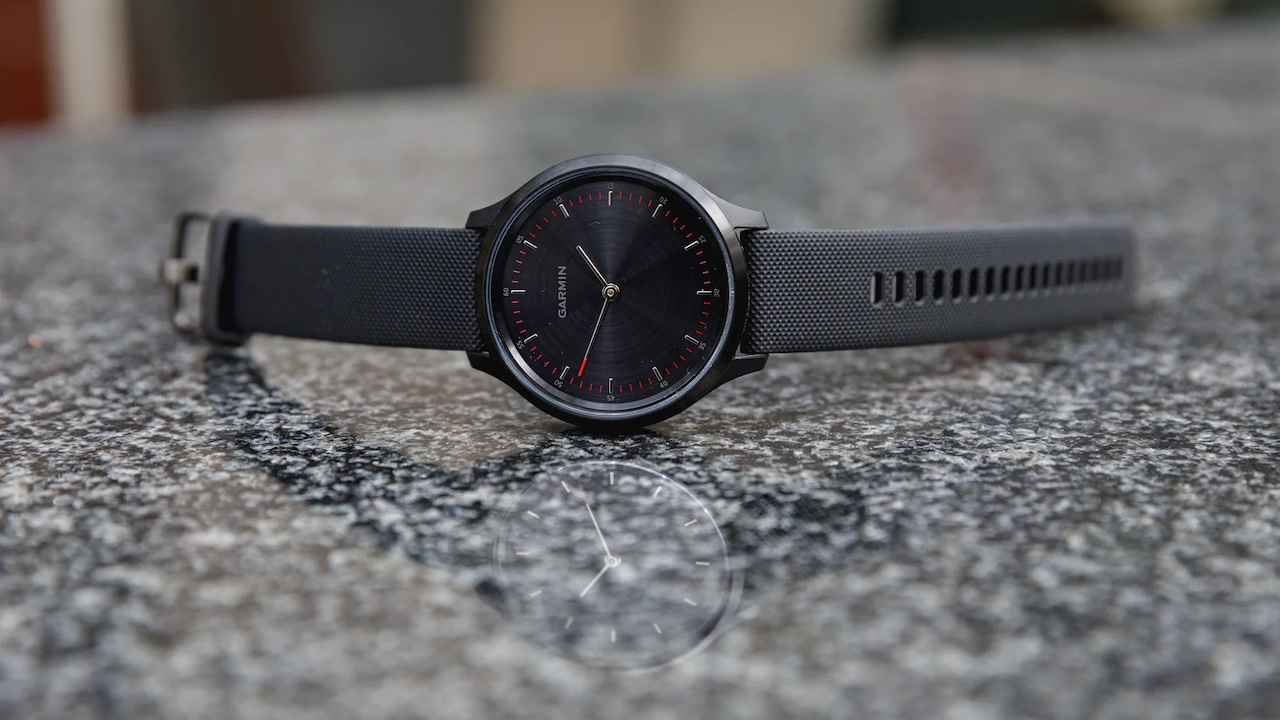 Its killer feature is the sleek and discreet display that appears on the watch face when you tap it. On that screen, you can see a whole host of information, including fitness tracking data, resting heart rate and smartphone notifications, and it'll even let you check in on your stress levels. It also offers blood oxygen monitoring, built-in sports apps, the ability to track outdoor workouts (using your phone) and a 5ATM waterproof rating, making it safe to be submerged up to 50 meters depth.
Overall though, it's a pleasant watch to live with that offers a good half-home between a full smartwatch and something that feels like a good sporty smartwatch. It offers about 5-days of battery life.
6. Garmin Vivoactive 4
The Garmin Vivoactive 4 is a sports-focused smartwatch that mostly comes with sports tracking. It supports up to 20 activities such as running (indoor, outdoor, treadmill), cycling (indoor and outdoor), swimming (pool only), golf, strength, cardio, elliptical, indoor rowing, yoga and more. You also get 5ATM water resistance on board.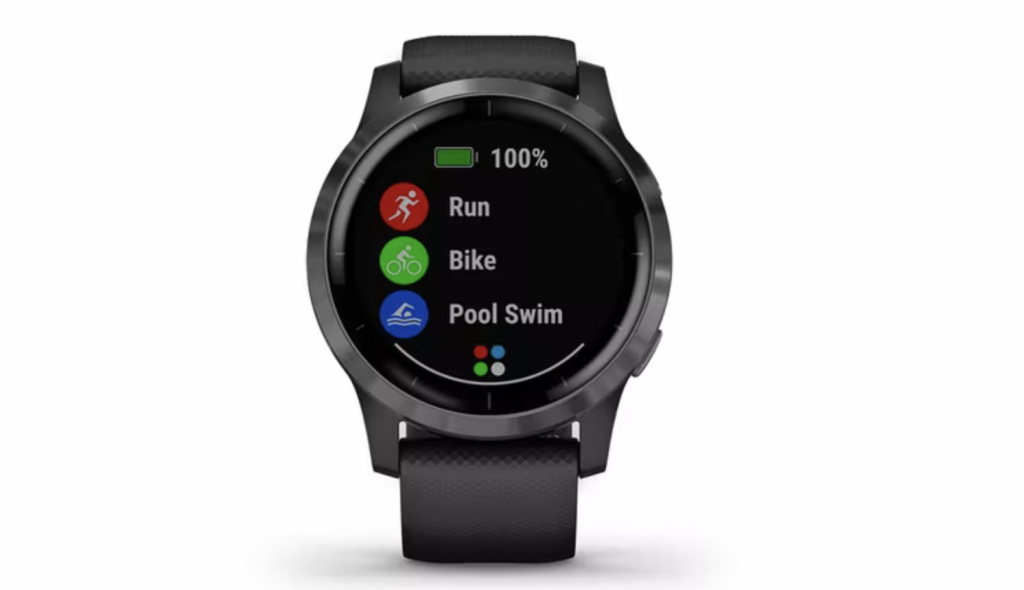 You get notification support but you can't answer or take calls from the watch itself like you can on the Apple Watch. That functionality is reserved for Android users only.
You'll get decent fitness tracking, and sleep is assisted by Pulse AUX sensors that will provide information on advanced stages of sleep and your respiration while you sleep. As a smartwatch, the seven-day battery life and 13 hours of GPS on the Vivoactive 4 seem more impressive.
7. Amazfit Bip U Pro
If you are looking for affordable alternatives to Apple Watch then Bip U Pro is worth your attention. Plus, you don't need to compromise on features.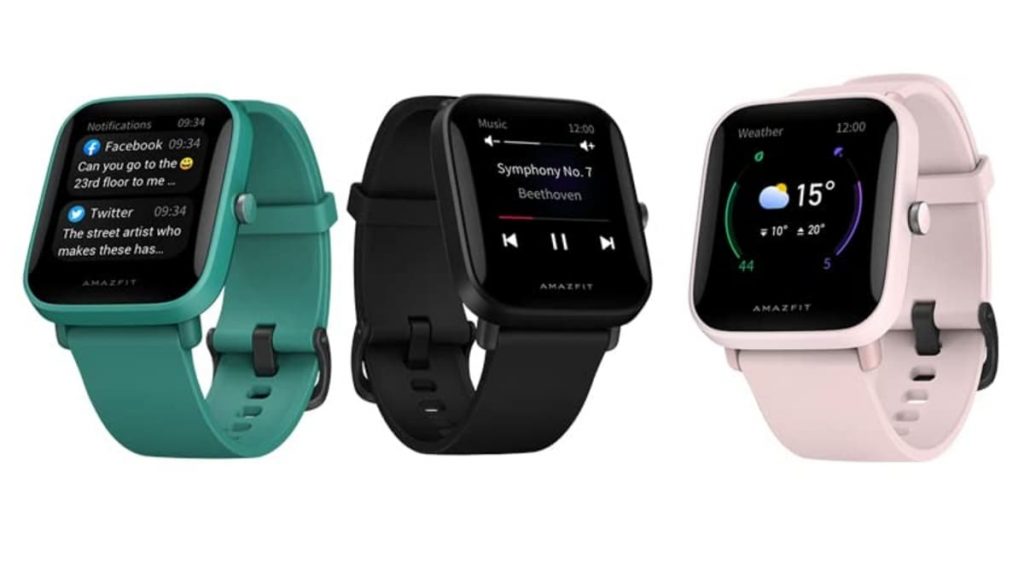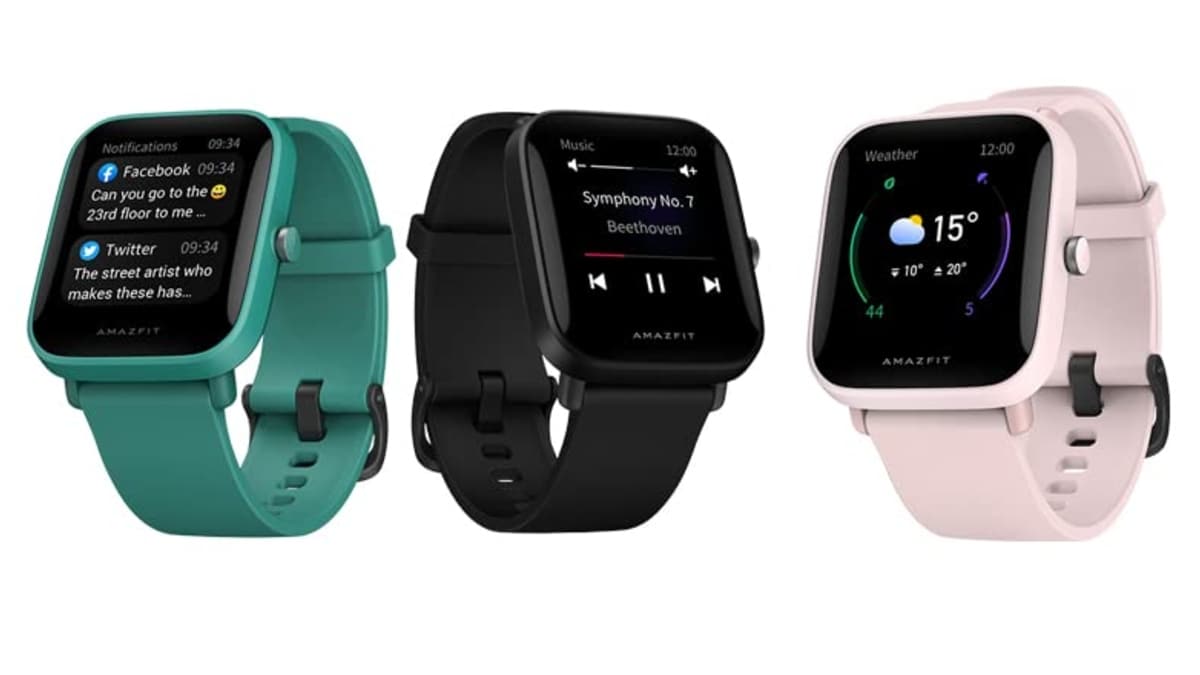 The square design is made of plastic which houses a 1.43-inch HD color screen, an optical sensor that provides heart rate and blood oxygen measurements. It has built-in GPS like Bip S and 5ATM water resistance rating with support for swim tracking. Outdoor tracking is pretty solid but the highest heart rate accuracy for exercise is something it's lacking. It's much better to have a continuous heart rate monitor instead.
It has basic smartwatch features but includes Amazon Alexa which works when paired to your phone. It misses the offline voice assistant you would find on expensive Amazfit watches.
Most importantly, you've got the promise of up to 9 days of battery life, which you can get when you're not doing outdoor runs and riding daily. For the money, you'd be hard-pressed to find a watch that delivers as much. You make compromises but there is definitely more good than bad here.
8. Huawei Watch GT 3
The Huawei Watch GT3 sits around the price of the Apple Watch SE, and shares a lot of the same features found on the more expensive Huawei Watch 3. There are 46mm and 42mm round design options with crisp AMOLED screens, always-on modes, and it inherits the crown dial from the Huawei Watch 3.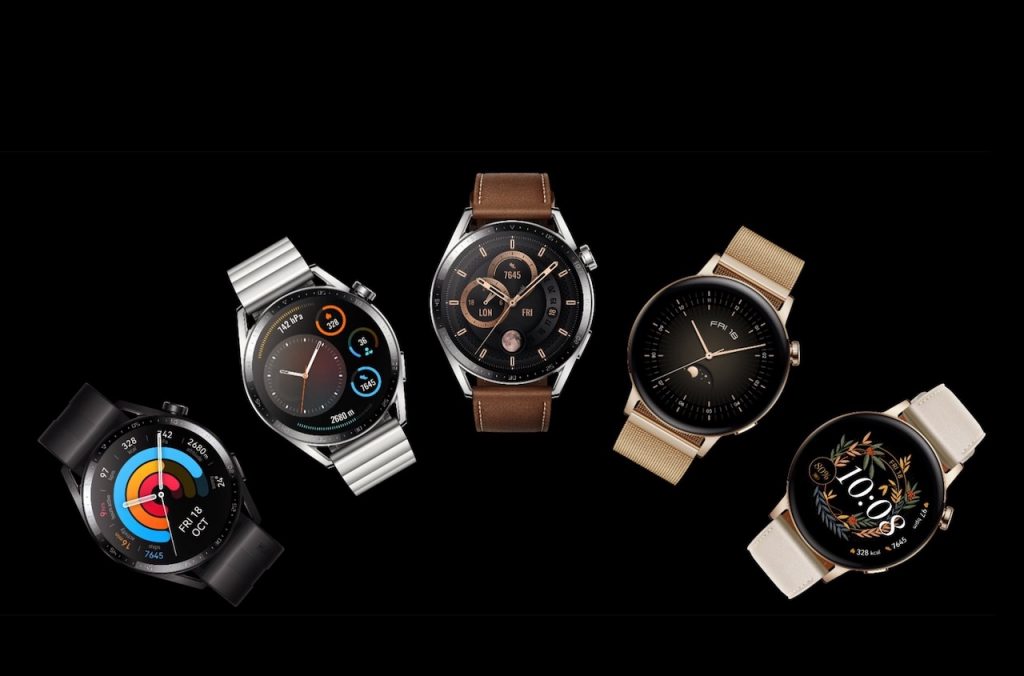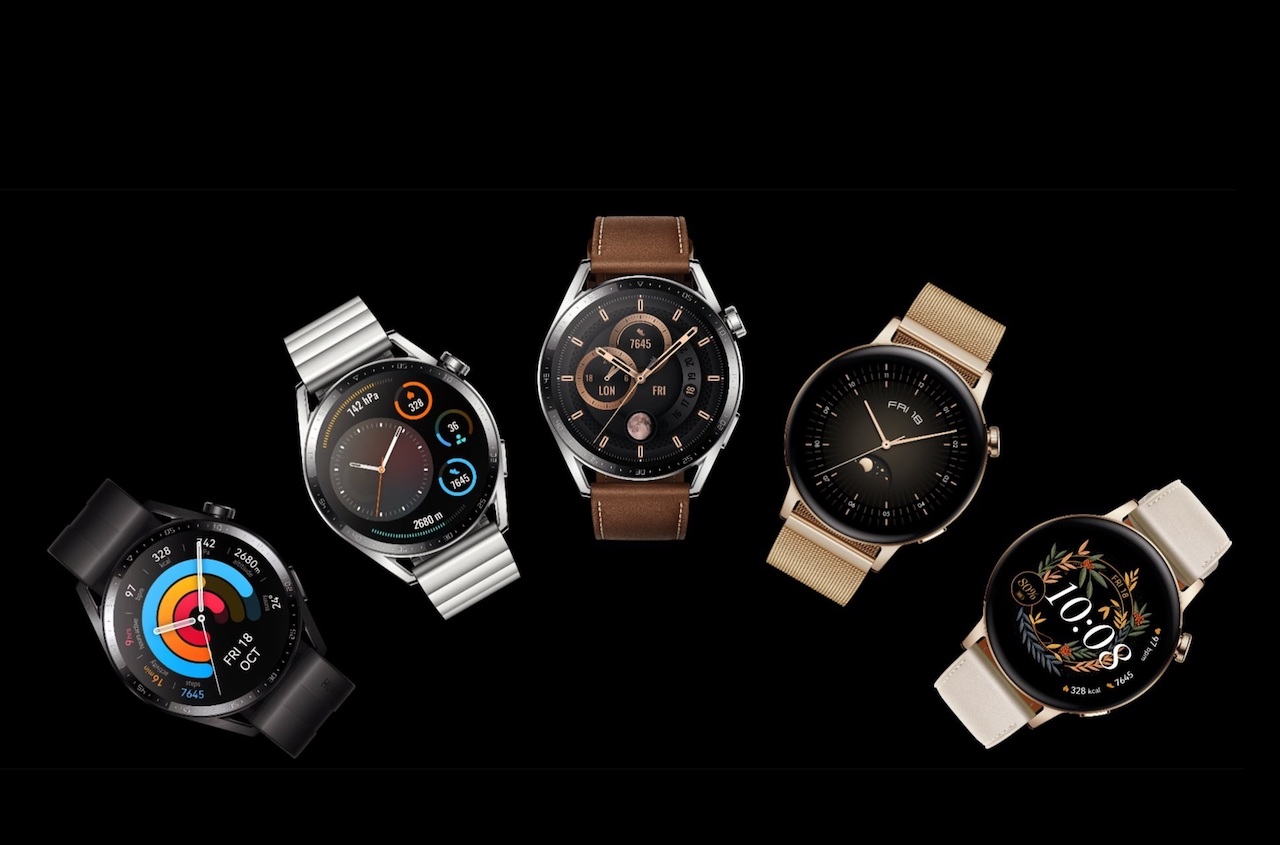 In terms of features, there is a better heart rate monitor than the Huawei Watch 3 and it has grabbed the dual-band five-system GNSS technology from the Huawei Watch 3 Pro to improve external tracking accuracy.
Running-focused training and coaching modes are worth a look if GPS is your bag – and the 2-week battery life is two fingers up to the Apple Watch. It runs on Harmony OS and has an app store, though there's slim pickings to download.
With a smartwatch, you're getting notifications (but not answering them), access to watch faces, and the ability to handle calls via Bluetooth. iOS users miss out on the ability to sync to music and download paid watch faces. So you're not getting the same smartwatch experience as you get with an Android phone. Beyond that, the GT3 is an attractive smartwatch for the price, with solid sports tracking, good core smartwatch features, and weeks of battery life as opposed to days. If you can live without apps and a music player, the Watch GT3 is a solid choice.
9. Fossil Gen 6
If you want a Wear OS alternative that keeps you updated about Wear from time to time, you can consider Fossil Gen 6. It comes in seven different looks with options made for both men and women. You also have the option of a 44mm or 42mm case, and both come with beautiful stainless steel cases.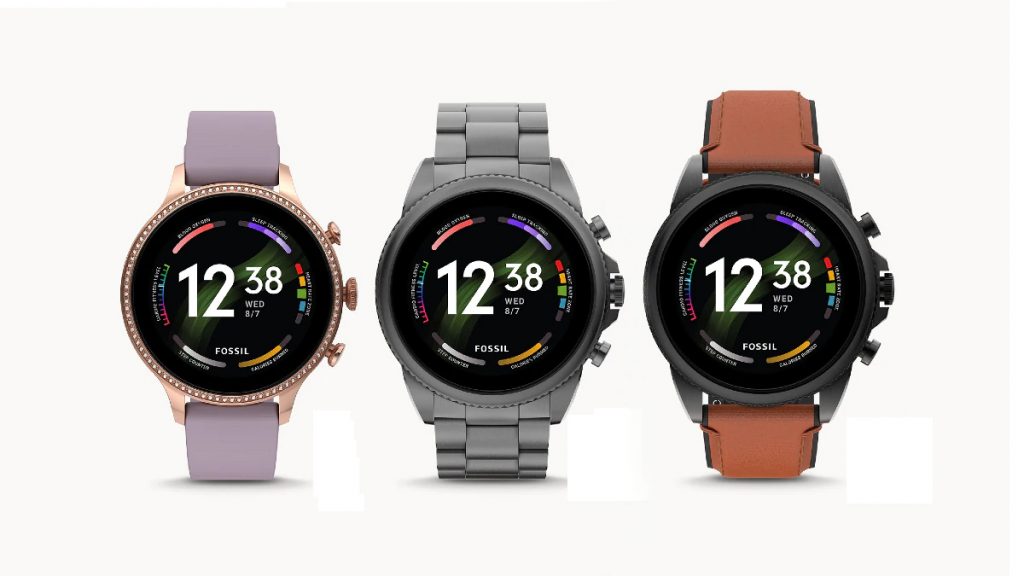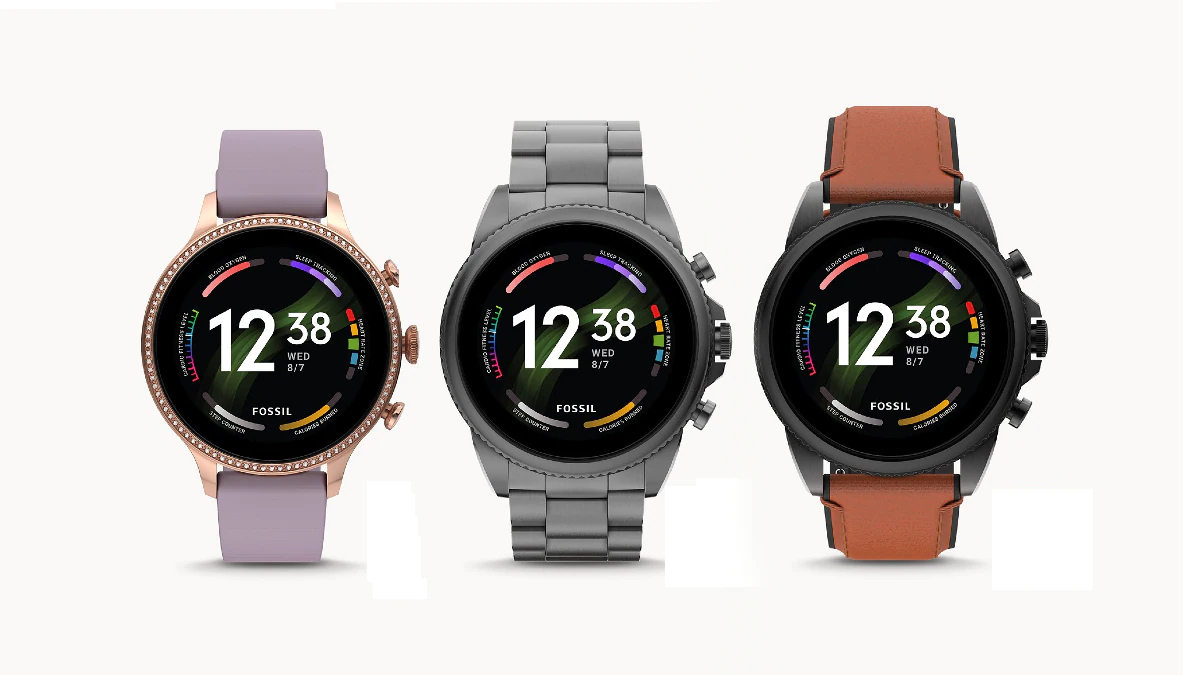 If you want quick access to your favorite smartwatch features, the AMOLED display does come with a rotating crown and two programmable pusher buttons. It runs on Wear OS, gives you notifications, access to the Google Play Store, a speaker and microphone for making payments, calls, and is powered by Qualcomm's Snapdragon Wear 4100+ platform to make sure performance is nice and zippy too.
Along with GPS and a heart rate monitor, you're now getting a SpO2 sensor to monitor blood oxygen levels and Fossil adds a few software bits of its own to make it feel more unique. The smartwatch lasts up to 24 hours though it comes with the fast charging feature, which gives you a full day again with just one hour of charging.
10. Withings Steel HR Sport
The Withings Steel HR Sport is a strong contender against the Apple Watch for its price and wellness technology. This is a serious fitness tracker disguised as an analog watch. The optical heart rate sensor is one of the best you can find on the wrist.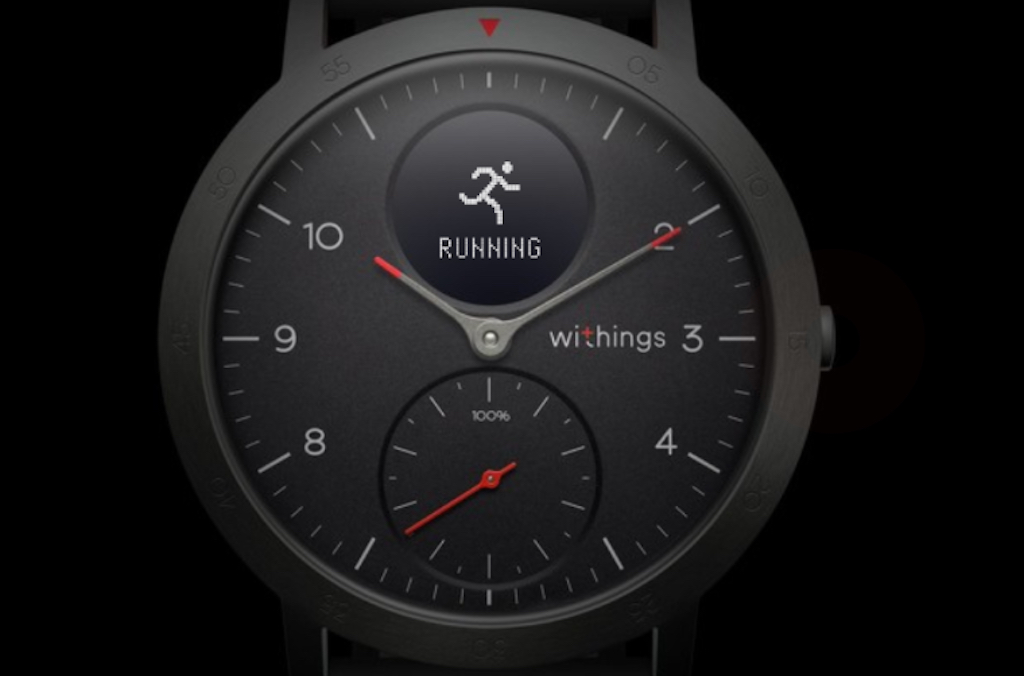 It provides a good analysis of your daily heart rate and tracks your resting heart rate over time—arguably doing better than the Apple Watch in this department. New to the sport is VO2 Max, which will tell you how much oxygen you're using during a workout.
While this is an analog clock, it comes with a small OLED panel that displays notifications and some relevant health stats. And while the older watch didn't support GPS, the Sport does – though it's the connected type, which requires piggybacking off your phone's GPS.
It offers automatic exercise detection and will monitor your heart rate during a session and count it towards your daily goal. It is also an excellent sleep tracker and offers 25 days of tracking on a single charge.
With the ongoing development in the wearables segment, we will see some other innovations and more feature-rich smartwatches launching in 2022. Which features are more important to you when considering a smartwatch today. Share your thoughts in the comment box below.
If you are looking for some other watches, you can consider checking below the recommended watches.
See More: Top GMT Smartwatches
See More: Best Solar Powered Watches