Among Us has emerged as one of the finest sports played by millions of players globally. Unlike other games, Among Us is an online multiplayer, social deduction game that requires teamwork, collaboration and interaction between crewmates. Although the game allows crewmates to text other members, it's not as interactive as voice chat. And, Discord is where they can connect and socialize with the other players. They can make new friends, voice chat, share their ideas, join a match and much more.
There are a number of Discord servers available where players can connect with like-minded people, though we've compiled a list looking at the best for now. So, let's get started.
Best Discord Servers for Among Us
We have listed down the best Discord servers for Among Us that are quite supportive and helpful.
Innersloth
Among Us Global
Daddy
Among Us
Vibe Tribe (INDIA)
The Seven Seas
OG Vibes
1. Innersloth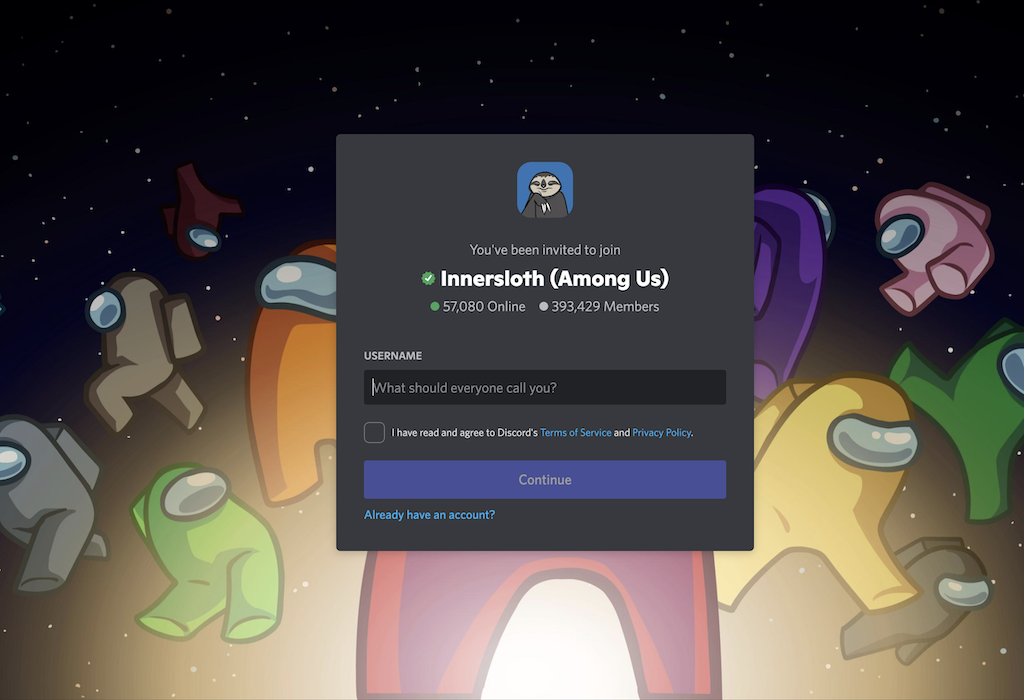 One of the biggest discord servers among us with over 393K members, Innersloth is an official discord server developed by their developers. There are members from all over the world who discuss everything about Among Us from hints, meta, spoilers, updates, etc. This makes the game more interactive and fun.
The best thing about this server is that you can find a group and play Among Us with voice chat in the background via Discord. You can quickly find the cheater on all voice chats and boot them up. Also, keep in mind, that the server has strict rules, so you need to follow the rules, otherwise, you will get banned.
2. Among Us Global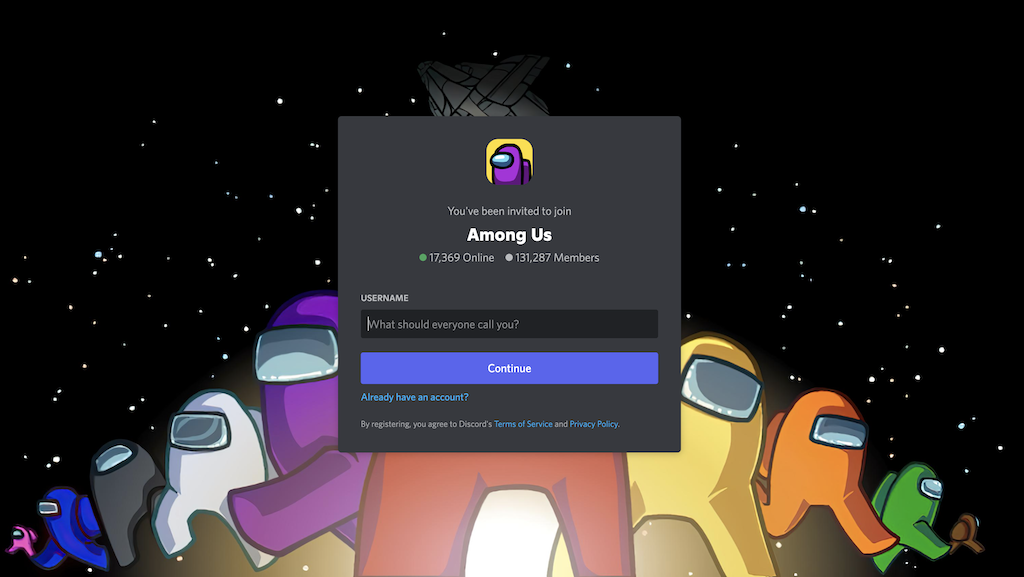 This is another Discord server that has more than 131k members. Like Innersloth, you can find players and connect with them to play Among Us. You also get dedicated voice channels so you can have audio conversations while playing the game.
One of the best things about "Among Us Global" is that you'll get tons of gifts that will give you the chance to snag a premium version of Among Us, a Steam copy of Among Us, and more. Plus, it has a rating of 4.4 which means the server is largely non-toxic. In short, if you want to have fun playing among us and win free gifts as well, then Global Among Us is a great place to hangout.
3. Daddy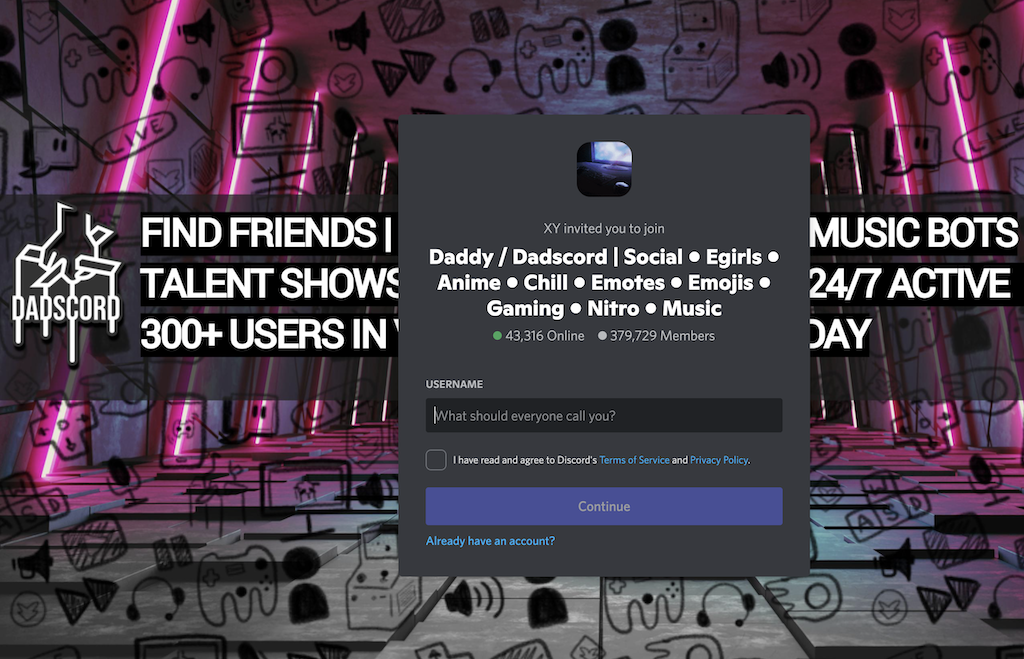 More than 379k members are part of this discord server. They discuss not only Among Us but also other games such as Valorant, COD, League, Genshin Impact and Valheim. However, you do get a dedicated gaming channel for each game and with all the tools and nifty features players can find there.
And like other servers, you have access to voice calls, a support staff, and more. The special thing about this server is that you can watch anime and make new friends in the process. There's also support for private groups that you can create with your closest friends.
4. Among Us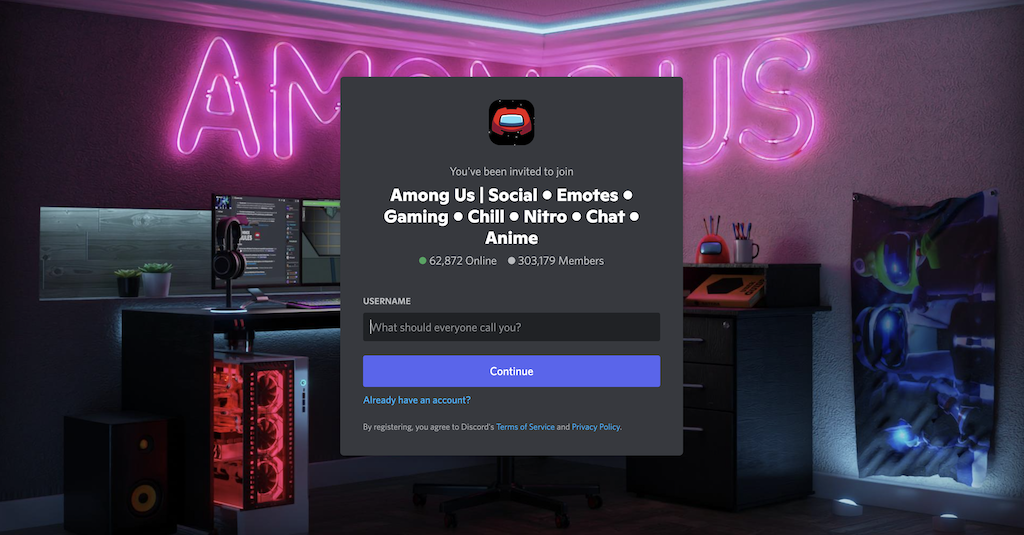 "Among Us" is the biggest Discord server where you can get all the benefits like matchmaking, giveaways, audio chat, fan art in the community. But keep in mind, this Discord server is not for everyone, especially if you are a beginner. Sometimes, the server becomes quite toxic, and moderators have to ban users left, right, and center.
If someone forcefully tries to join your voice chat, you can note down their raider ID and kick that person out of the server or get banned. Since the group is huge and has over 300k members, there are hundreds of Discord bots deployed to help improve your experience.
5. Vibe Tribe (INDIA)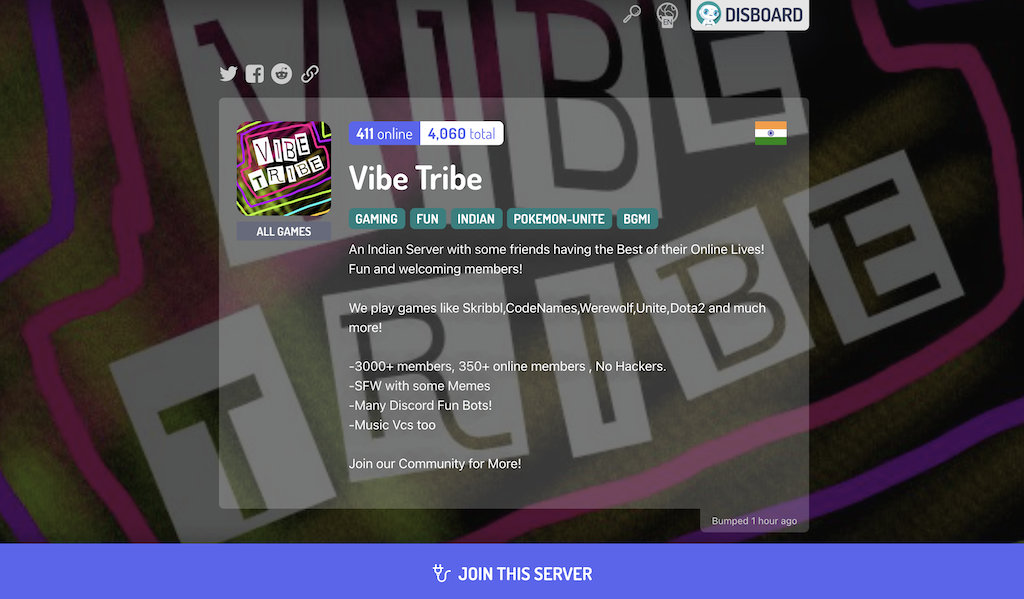 Among Us (INDIA) is one of the most popular Indian servers in the Discord community, with around 4000+ members in the channel. It currently has over 10 different text channels and over 20 VC (voice chat) channels for players to use.
6. The Seven Seas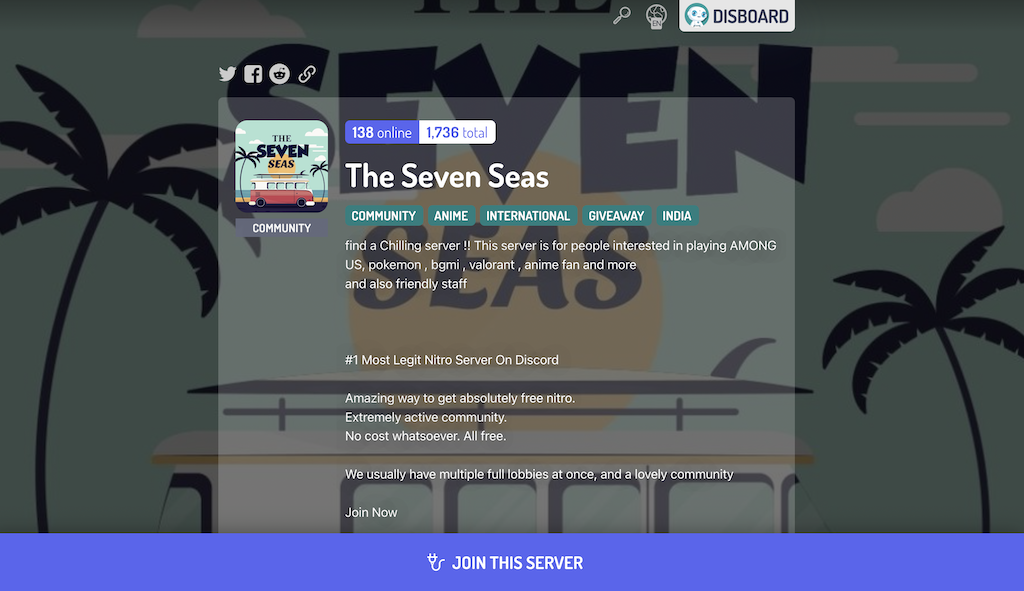 This Discord server for Among Us is from India. It has more than 1736 members and it provides free nitro to its members. It also has separate text channels and multiple voice channels for players to communicate within Discord.
7. OG Vibes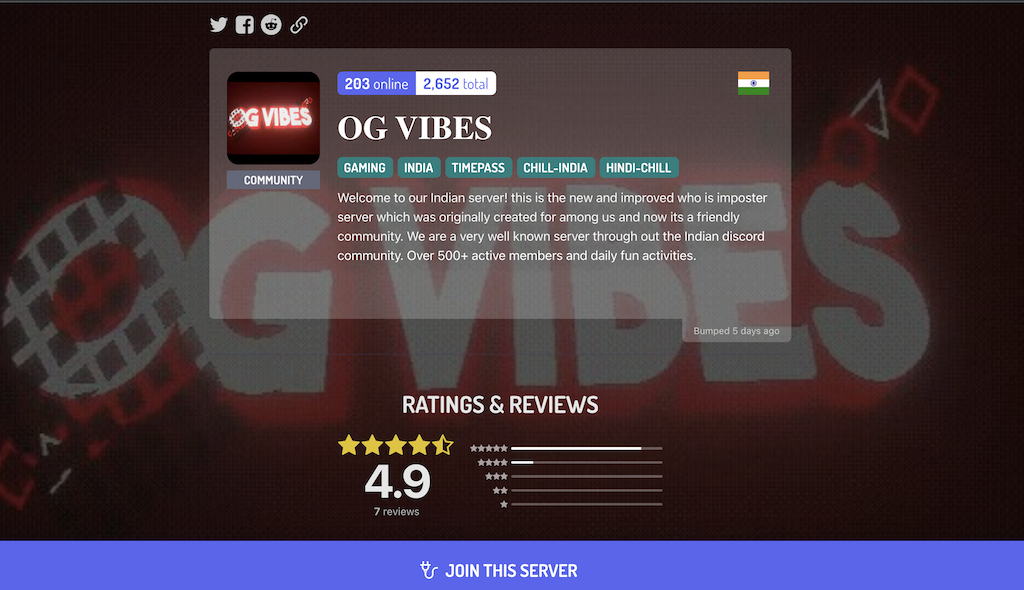 Another Indian Discord server that has more than 2650 members. OG Vibes promotes fair play rules and regulations along with promoting the role of moderator for beginners. Just like others, it also includes different voice chat channels and text channels for users to connect with others based on their preferences.
That's all folks. These were some of the best Discord servers among us that you can join in 2022. Let us know if you found this article helpful. If you have any other discord servers between us, do share them via the comment section.
See More: Best Discord Music Bots