GMT means Greenwich Meridian Time that represents the average solar time as commenced by the Royal Observatory in Greenwich in London. The concept of GMT has been incorporated as GMT smartwatches where the user can set additional time zones along with the present one they are using.
Therefore, GMT smartwatches are exotic timepieces as compared to other types of watches available. It also makes them a perfect choice for global travellers and mavens who wish to stay up-to-date with style and also the time.
Are you looking for some exclusive GMT Smartwatches that match your styling sense as well as keep pace with the 'changing times'? Here are some 'timeless' GMT Smartwatches for you to wear time on your wrists this 2021!
Best GMT Smartwatches of 2021
Rolex GMT Master II
Breitling Navitimer Chronograph GMT 46
Panerai Luminor GMT Butcherer Blue
Oris Aquis GMT Date
Omega Seamaster Planet Ocean GMT
Citizen Eco Drive Hawk
Luminox Bear Grylls Survival Air Series
1. Rolex GMT Master II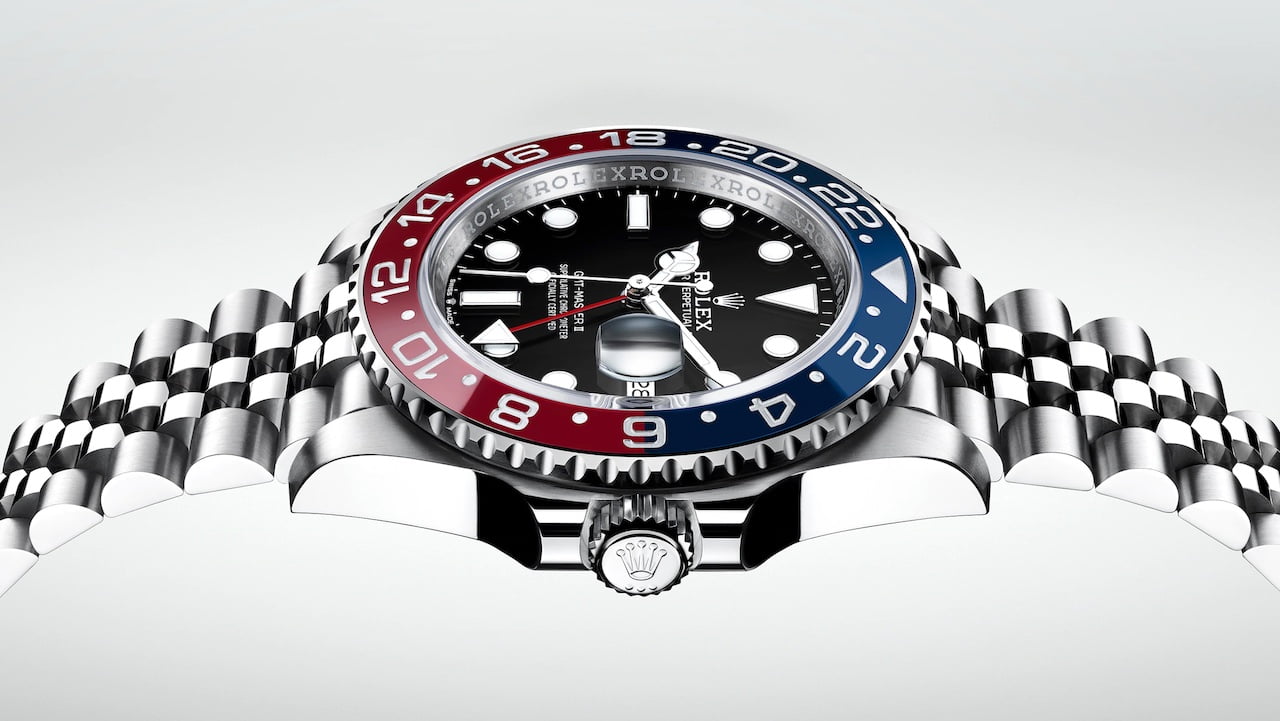 Lauded for both its pristine outlook over the intricately designed finishing touches, the Rolex GMT Master II has been considered as a suitable global traveller watch because of the following reasons:
It consists of a bidirectional bezel that is quite flexible along with a Cerachrom insert
Constitutes an amazing 70 hours of power reserve capacity
It can even withstand the magnetic field forces along with shocks
There are various styles and combinations available so that the users can have a wide range of choices to opt from
Comprises 100 m water resistance and 40 mm case size
The watch has sometimes been regarded as the snorkelling and show-off watch because of the lower water-proofing resistance than its predecessor Rolex GMT Master.
2. Breitling Navitimer Chronograph GMT 46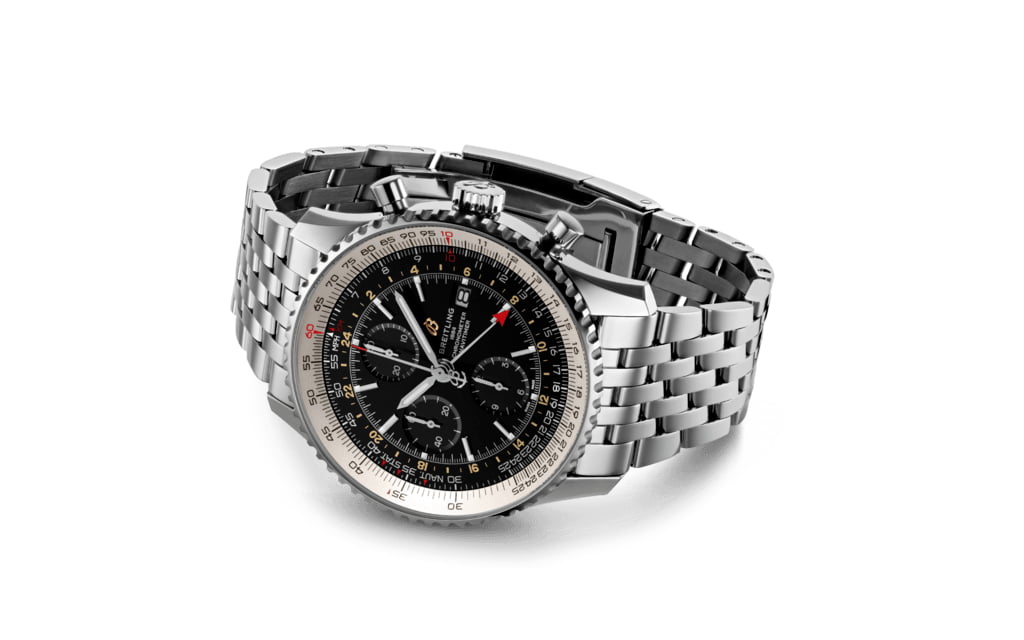 Fitted with a Chronograph with a GMT Hand, the peculiarity and uniqueness of Breitling peeks through its Navitimer Chronograph GMT 46 in the form of the following features:-
It consists of a black dial that is smooth and effortless to work with while juggling with timezones
Working on the 24-hour scale graph, the Breitling watch offers a bidirectional rotating bezel
It is enclosed in a 46 mm case
There are various calculation tools and numbers fitted that makes it more of a practical watch to use rather than a mere accessory
The cost of the GMT Smartwatch of Breitling Navitimer Chronograph GMT 46 should be around Rs. 5,37,890.
3. Panerai Luminor GMT Butcherer Blue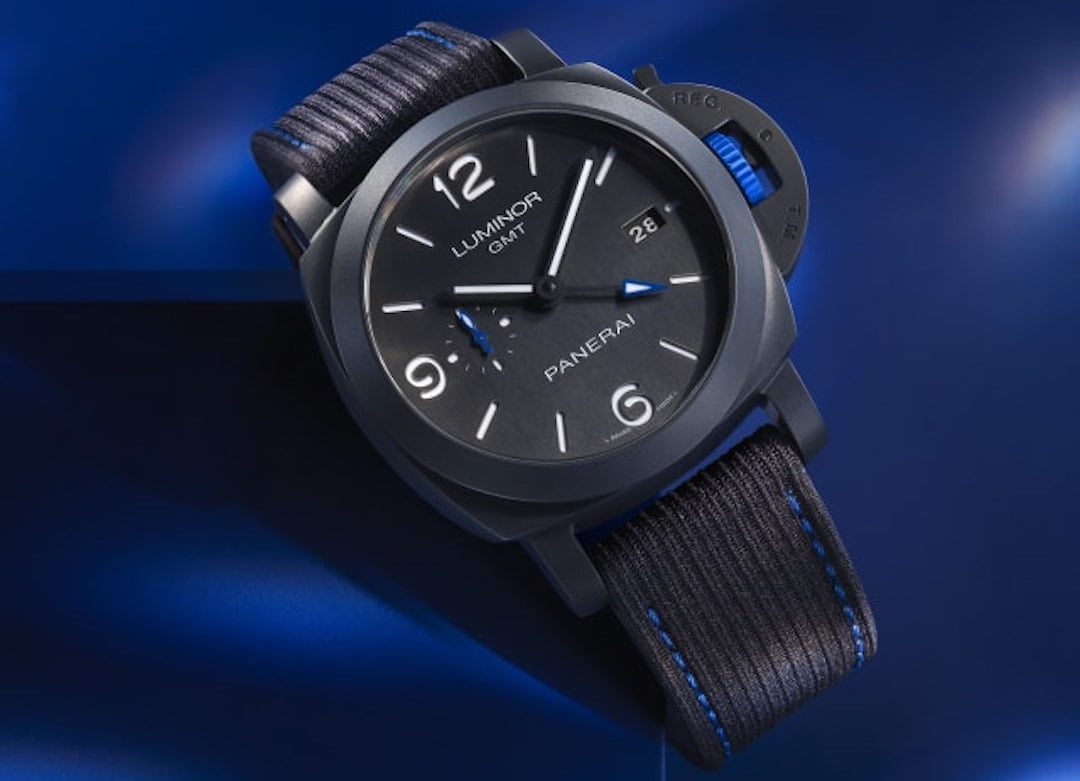 Fuming out in its enigmatic bluish luminous glaze, the Panerai Luminor has set the standards for GMT Smartwatches higher than ever with the launch of Butcherer Blue that has butchered objections over its perfection because of the given aspects:-
The limited edition has a 44 mm case of ceramic material
Constitutes of an automatic calibre (P.9010)
Allows the flexibility of changing straps with two options available for the users to choose from: the user can get a black coloured strap with imprinted textile textures or a caoutchouc strap of the same colour
4. Oris Aquis GMT Date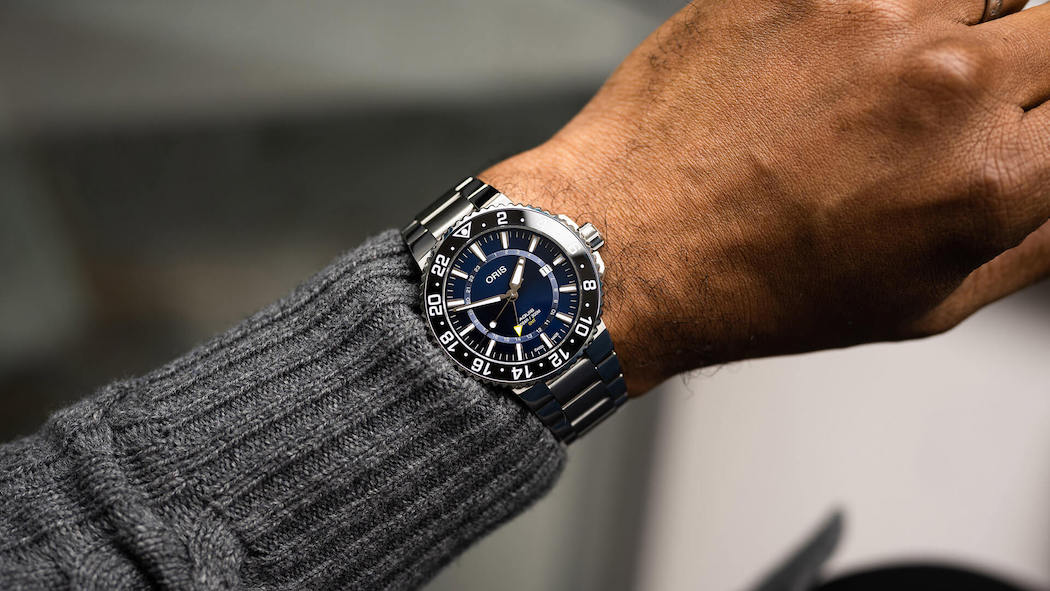 The Oris Aquis GMT Date can be called an unexpected call with its following flaring surprising features:-
It has an astonishing 300 m water resistance capacity
Times of three locations will be made visible to you at once upon rotating the bezel
Functioning on the 24-hour scale, the Oris Aquis GMT Date is powered with automated movements
The several ranges of straps and bracelets at hand's reach are mesmerizing
The home time is indicated via a yellow-tipped hand
Constitutes a precise feature of stop-seconds settings
The case size which is finished off with a pristine blue colour is around 43.5 mm
5. Omega Seamaster Planet Ocean GMT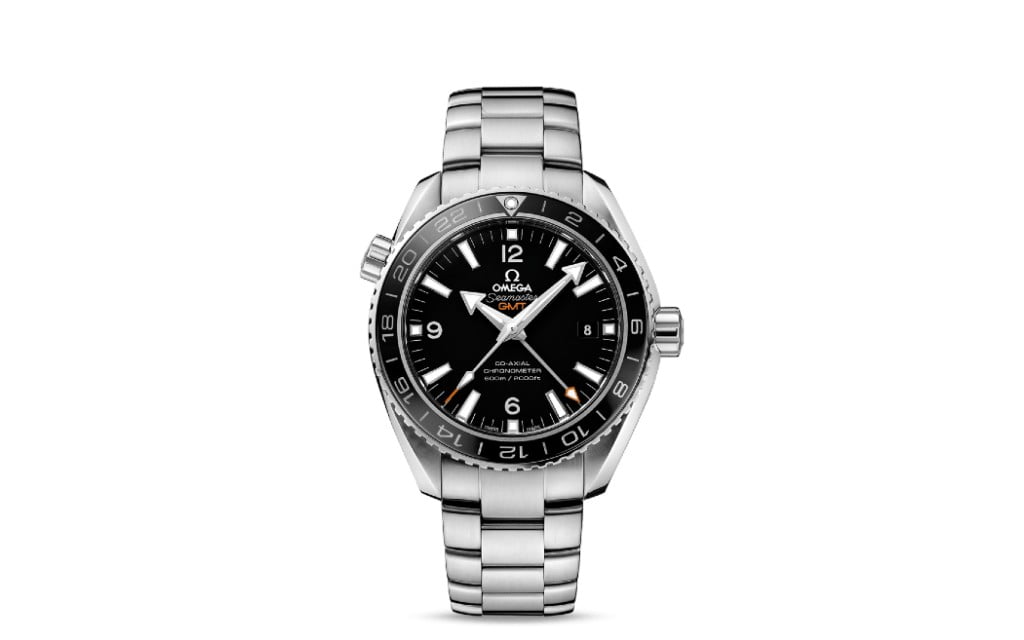 Omega has already launched various releases in its GMT category. Like every other asset of omega dispatched, the Omega Seamaster Planet Ocean GMT also comes with a set of appreciated features like:-
The watch is fitted with a staggering 600 m water resistance capacity. Therefore, use it for your water sports activities unrivalled
The True GMT provides magnetic resistance up to 15,000 Gauss.
Due to its multi-time zone capacity along with steadiness of not losing clock ticks, it has been preferred over other watches while travelling or trekking near underground magnetic rocks
The 43.5 mm case is black polished with ceramic made bezel
6. Citizen Eco Drive Hawk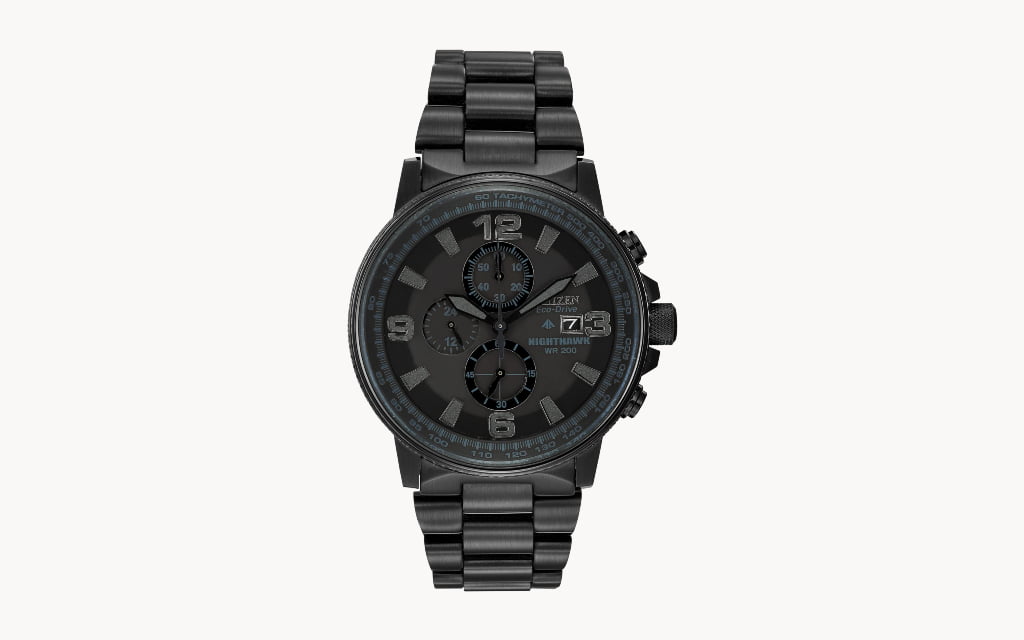 While expensive GMT Smartwatches continue to fill the dock to its brim, the Citizen launched Eco Drive Hawk is a GMT Smartwatch that comes out as one of the most affordable ones to seek for. It offers the following features to the users:-
Emitting the vintage vibes, the Citizen Eco Drive is said to be an aviation-instilled smartwatch
The timepiece is adorned with an easy to use and integrable dial
Surprisingly, the Citizen Eco Drive Hawk pops out with the news of providing straightaway 5 year warranty
It has illuminated hands and marks readily present over the case of watch.
7. Luminox Bear Grylls Survival Air Series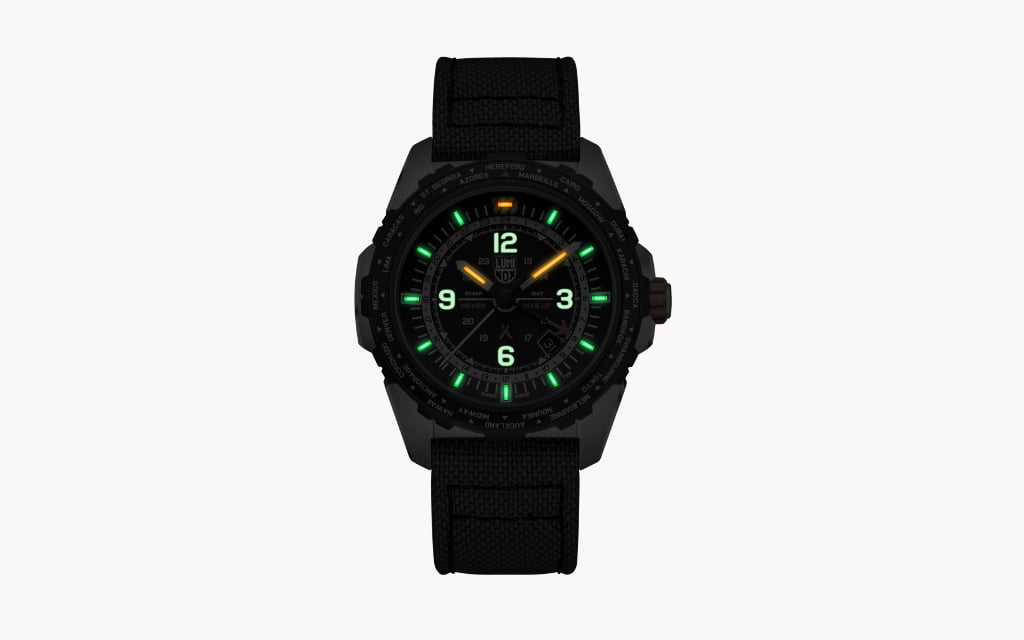 To witness the tough and ruggedness while also smelling something adventurous in its casing as well as GMT hand, seek the following features to have a closer look at its enthusiasm emitting aura:-
Best suited for being the comrade of military men, firefighters and marine soldiers
It can keep the time in pace and maintain its intactness with the seemingly endless durability that makes them excellent field watch choices
Running on the 24-hour GMT format, the Luminox surprisingly has a tougher cover than Bear Grylls with 200 m water resistance capacity.
It consists of a backlight for darker environments
Its turnable bezel has been made of durable CARBONOX
Conclusion
GMT Smartwatches are ideal for those who are:-
Travellers travelling now and then from one country to another, or those who have to travel for work purposes
People living in countries where they face more than one time zones (like the USA)
Some also prefer these watches because of the mere idea of it having multiple time zone facilities. Even the entire build of a GMT smartwatch is quite alluring and aesthetic. 
So, these were some of the best GMT Smartwatches that could be summed up. What do you think about these smartwatches? Let us know in the comments which one you found the best!
See More: Best Hybrid Smartwatch of 2021