Watches are the embellishments of time that seemingly grows quiet with every new technology delved in to make it better to wear. Solar-powered watches are slowly growing to be one such technology.
Amidst the quartz, mechanical and smartwatches, the evolution of solar-powered watches that only use sunlight (or in some cases, any form of light) to keep it recharged and function well has caught the attention of many. It is so because its making and maintenance is different from the gear and spring handled mechanical watches, battery-driven quartz and rechargeable smartwatches.
The biggest companies for Japan (Seiko, Casio and Citizen) lead in the making of solar-powered watches. The eco-friendly mode now taken is something that the market should not despise using.
Therefore, for all those driven by the need to toil harder and quicker by tracking time, here is a list of some of the amazing solar-powered watches that you can use in 2021!
1. Casio G-Shock ​G-Steel GST-B100​ Solar Watch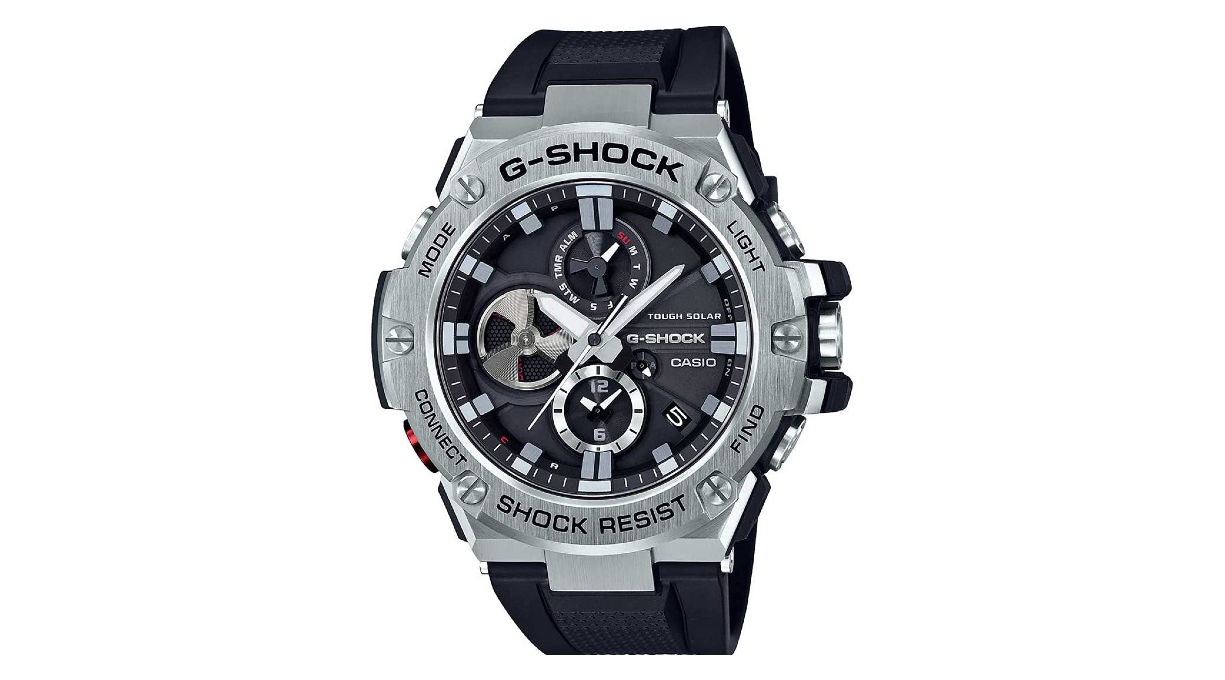 Coming off as a G-shock variant, the solar watch spins its tails of features over a wider range than expected.
There is Bluetooth syncing available along with the smartphone you use. Also, there are the following features as listed below in utter abundance to its users:-
It is made up of lightweight silicon band that promises ease of use
GST-B100 timepiece provides the means of multifunctional rotating disc
Also, there lies LED lighting on the face of the watch along with a battery level indicator
The classy watch is made up of stainless steel and works on the analog meters
Even weak light energy from fluorescents can be efficiently and effortlessly converted into electric energy for the watch to work with rejuvenated battery
It has around 200 m high water resistance and therefore is fit for any kind of water activity undertaken.
2. SEIKO SNE529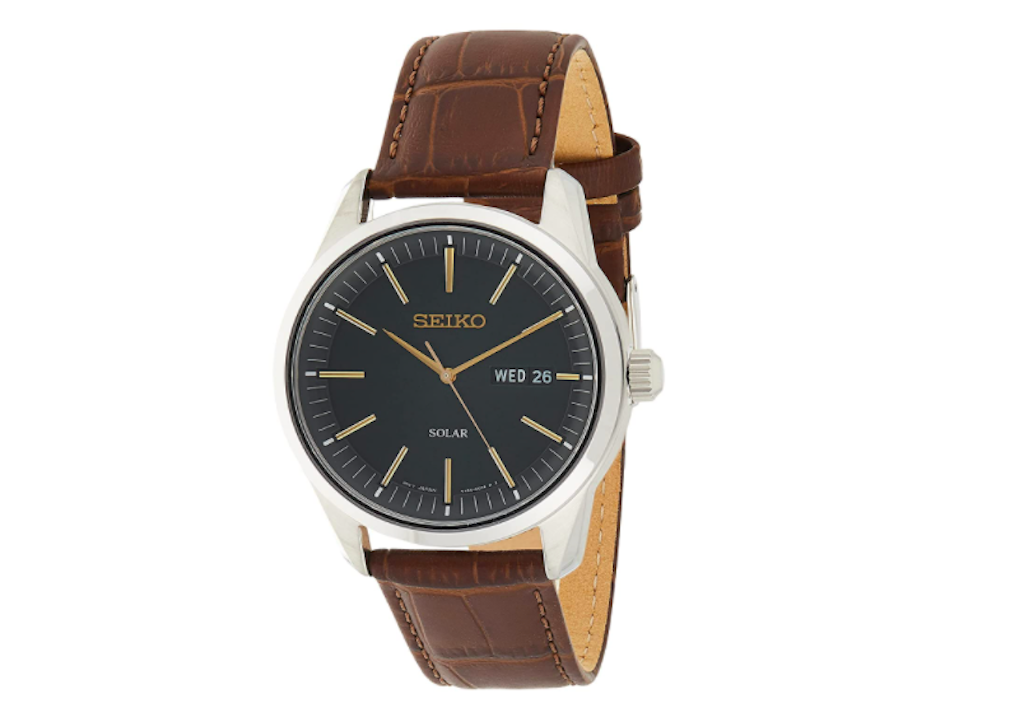 Breaking the stereotypical notion that solar watches are only meant for outdoor activities and designed with a hard and edgy look, the SEIKO SNE529 detangles itself out of those rough outlooks and presents the most pristine format to its user.
Coming off with the finest of polish and brushing over its stainless steel pieces, the watch constitutes the following features as listed below in its appearance:-
Finely brushed and polished omega style twisted lugs
Consisting of a green sunburst dial along with the incredible gold-toned hands
It deftly provides 100 m water resistance
In order to maintain its pristine look as well as keep a check over its rougher edges, the watch has been made scratch-resistant with the indices of sapphire crystals
3. Garmin Instinct Solar Rugged Outdoor Smartwatch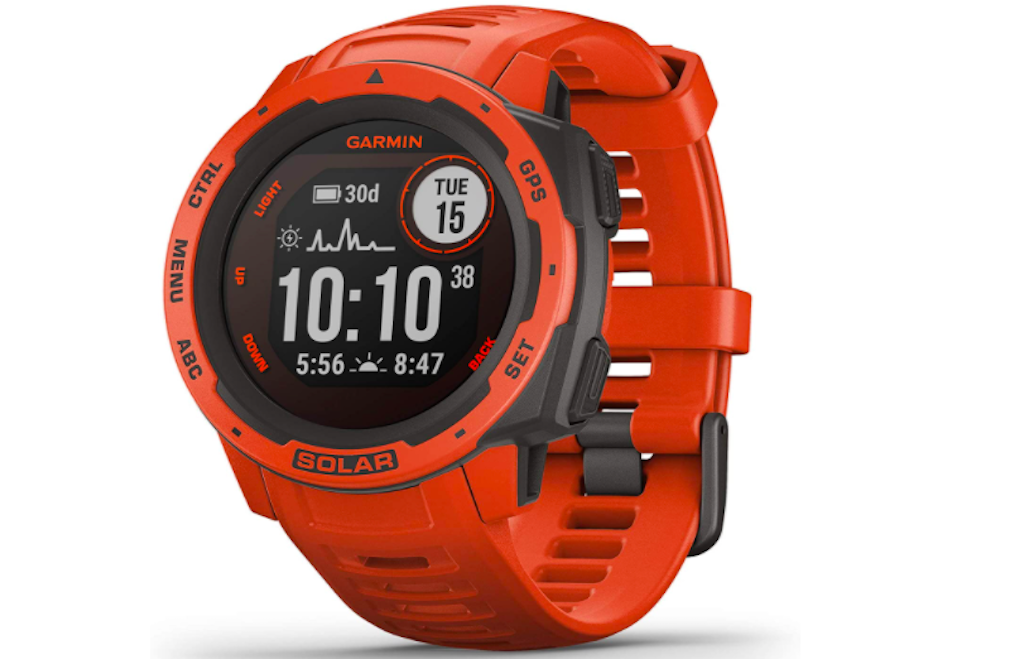 A prominent military watch for all the soldiers out there, the Garmin Instinct Solar Rugged Outdoor Smartwatch is as rugged, rapturing and instinctive as the military personnel due to the following features provided in abundance to its users:-
It has a long and extended battery life for prolonged periods of functioning easily.
Outdoor activities like hiking and any heavy exertion can be easily practiced wearing this
It can withstand some of the most dangerous hazards, be protected against thermal shocks and water resistance of up to 100 m.
It comprises a GPS tracking system and even punctuates its usefulness in the form of checking up the health (like tracking the heart rate, stress, and sleep)
There are even preloaded sport modes available, pairing with the smartphone to receive smart notifications, and high rate of compatibility.
4. Tissot T-Touch Solar Watch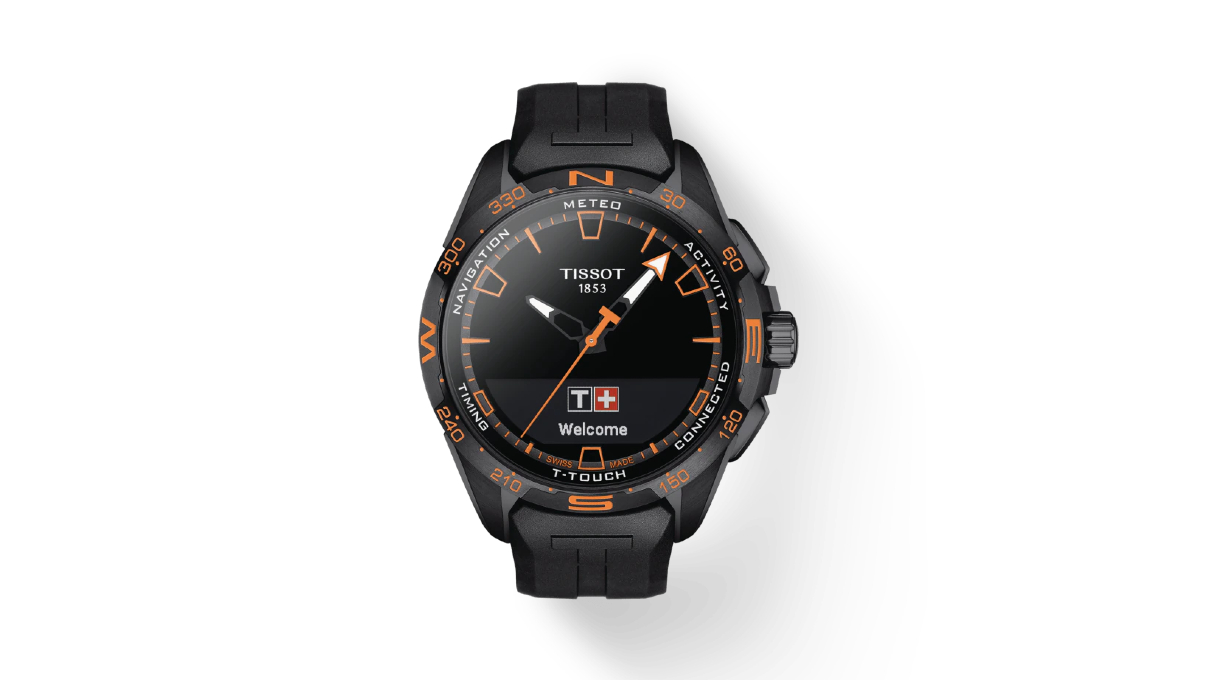 Made up of a laudable and lightweight titanium case, the Tissot T-Touch Solar Watch consists of a negative stud display along with a bracelet and carbon fibre dial. It delves forth with a variety of utilities like as listed in the following:-
It comprises of an ingrained compass for directions in the lost
Barometer
Altimeter as well as many other utilities
There is a slick silver band along with a monochrome face of the watch
Due to its high water resistance and ruggedness in the wilderness, the solar watch has been considered perfect for any outdoor as well as water activities. In order to access its exotic features, all the user has to do is tap on the button or dial made out of the sapphire crystals. The entire outlook of the watch is quite modern and sleek.
5. One Eleven SWII Solar Watch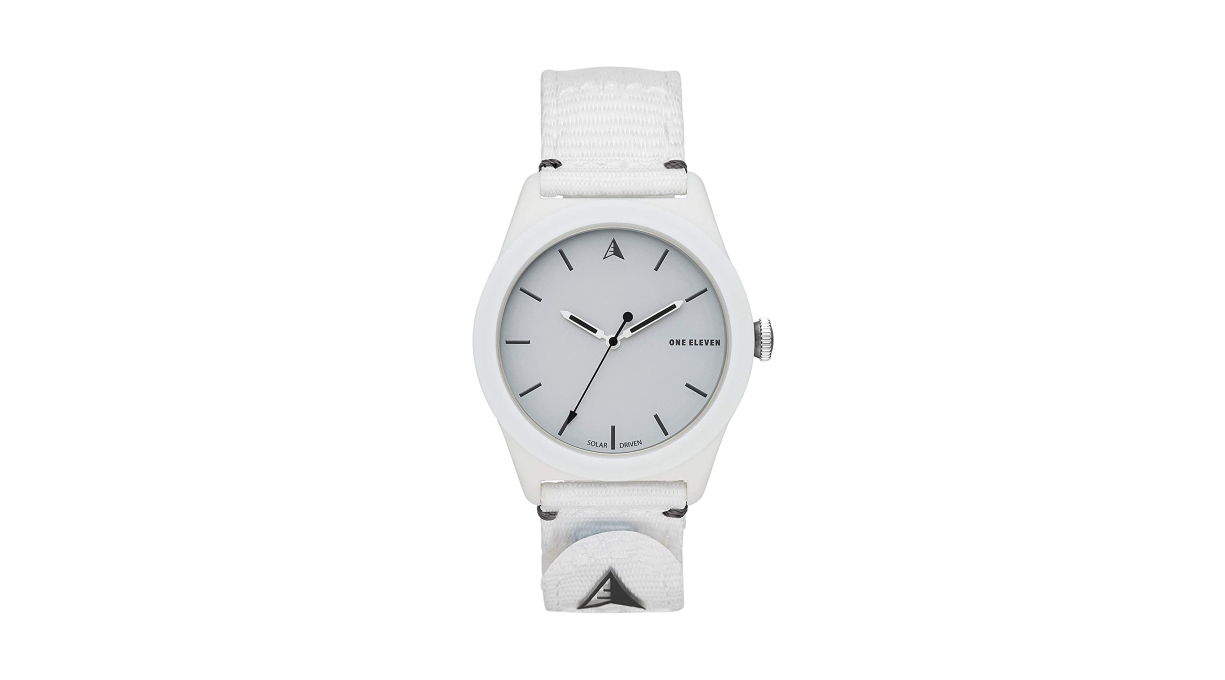 Affordable in terms of pricing and constituting a stature of impressive outlook display, the One-Eleven SWII Solar watch promises a casual-cool 42-millimetre case to its user that is composed of nothing but the eco-friendly goodness of plant-based products.
There is a stainless steel backing as well as a high water resistance provided at up to 100 m. It further offers the following advantages to its customers as listed below:-
It comes in a wide variety of ranges and colours to suit the demands and tastes of the customers
There is an equally affordable comfortable strap present that has been made from recycled plastic products
Therefore, One Eleven SWII Solar Watch can be regarded as the most affordable and eco-friendly amongst the rest.
6. Casio G-Shock Rangeman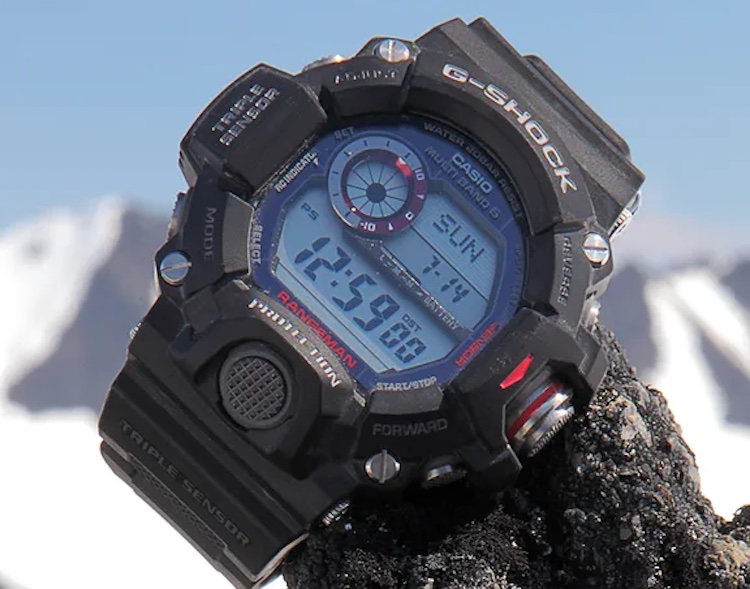 Seeing the affordability issues as many customers turn their heel away to traditional wrist-watches, the Casio G-Shock Rangeman has been designed to fit into the budget layout of the customers that further promoting the usage of solar watches.
Consisting of an analogue display, durability has been kept on the forefront while manufacturing this watch. It is considered to be the most structured and featured smart solar watch. Providing a 200 m high water resistance, it consists of a Multi-Band Atomic Timekeeping. It means that till the time the charge of light remains, you shall know the time of anywhere in the world from any corner of the globe.
The G-shock Rangeman has a beefy layout that shall provide a tough cover against shocks, debris like mud, low temperature as well as protecting the vulnerable parts like Altimeter, Barometer/Thermometer, and Digital Compass.
7. Timex Men's Expedition Gallatin Solar-Powered Watch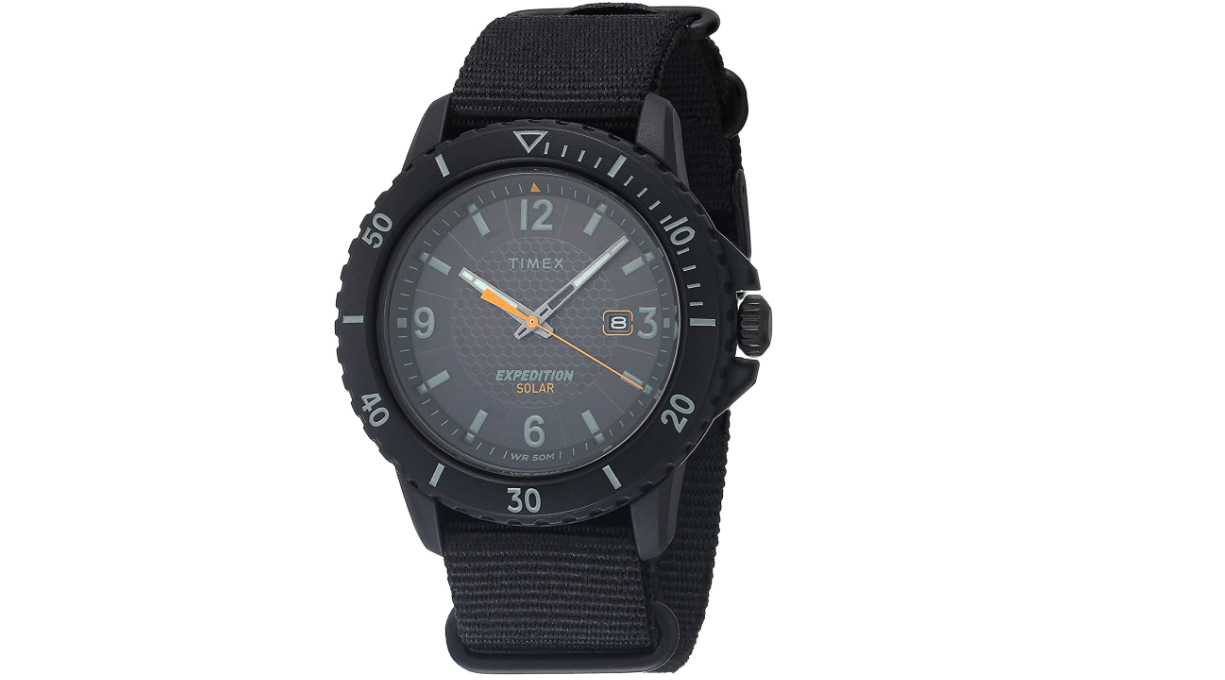 Made from resin, the watch has been designed with an acrylic face cover as well as a nylon strap. Along with a simple analogue dial that has luminous hands to glow even in the dark while showing the time, the face of the watch shows the date too. The accuracy carried by the watch is unmatched.
It is 165 ft/50 m highly water-resistant and the user can wear it for swimming. However, avoid activities like snorkelling and diving while wearing this watch. Upon receiving a full charge in one go, the power reserve has been made optimal enough to keep brimming for 2 months time.
It is light and comfortable which makes it preferable for outdoor sports like hiking activities.
Conclusion
Solar watches have been considered as expensive, according to some of the speculations. However, even though they are, it is undeniable the level of benefits it provides in the long run. The cost of constant battery change can be compensated at one go with solar smartwatches.
The eco-friendliness is a plus after all.
So, these were some of the best recommendations for solar watches that you can take note of while seeking watches. Almost all the above-mentioned watches are eco-friendly with a neck-to-neck margin difference.
Frequently Asked Questions:-
Here are some of the commonly asked questions while buying a solar-powered wrist-watch:
What is a solar watch (or solar-powered watch)?
A solar watch is a type of watch that uses solar technology or solar power (means sunlight) to get itself recharged like a smartwatch.
Why did my solar watch not recharge itself when it was kept in sunlight? Is it defective?
Solar watches have batteries that can change light energy into electrical energy. Therefore, in order to receive sufficient charging, it is important that the batteries receive the right amount of light with the right intensity. Low intensity or infrequent periods of charging may cause low power reserves in the battery.
If the problem persists even after putting it at a sufficient charging place, you might need to have a look into it by a technician.
Which light should be used for recharging?
Mostly, any form of light work. It depends upon the environment of charging undertaken. If it is nighttime or the sunlight is weak, then intensive room light can be used for recharging. All that is needed is the right amount of light with the right intensity.
Therefore, it is better to opt for those watches that do not require much hassle of high-intensity light. Weak fluorescent light converting efficiency is recommended.
Is the maintenance of solar watches expensive?
No, the maintenance is not as difficult as its price. You only require a few checkpoints for its proper maintenance as listed below in the following:-
Do not wear the watch while recharging it
Do not conceal the watch or keep it under dark for prolonged period of time
Send the watch for overhaul (a health checkup of the watch) after every 3-4 years to ensure its proper functioning as its charging capacity may deteriorate overtime.
See More: Best Minimalistic Smartwatches
See More: Top GMT Smartwatches To Use In 2021