The trend of online dating in India is increasing day by day. Why not date online, especially at a time when the whole world is working, learning and making friends online from the comfort of their homes?
It is not a good idea to spend this time alone studying/working and watching Netflix. It is helpful to have someone to talk to, especially if you are living alone and away from home. Being alone for long periods of time, especially when you are not allowed to go out and meet new people, can have a negative effect on your mental health. Due to spending so much time inside their homes, people are experiencing symptoms like panic attacks and depression.
So, if you are one of those people who are looking for the best free dating apps for Indians, you have come to the right place.
5 Best Free Dating Apps
Bumble
Happn
Aisle
Tinder
Hinge
1. Bumble – Best for women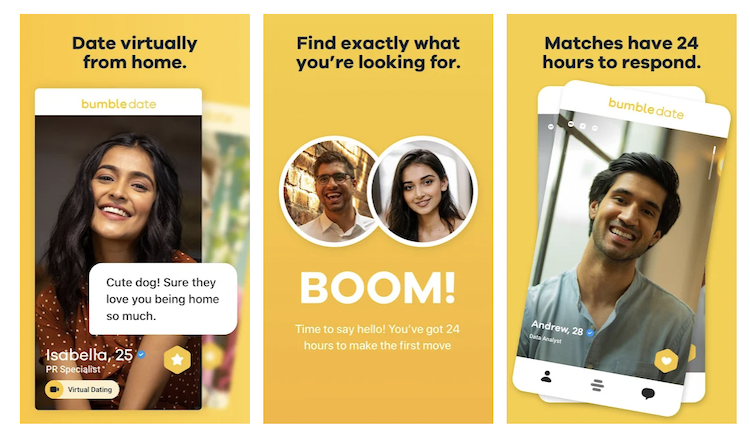 Bumble has risen to prominence and is the best dating app ever. If you're coming from Tinder or Happn, on the other hand, if you're tired of fake profiles and repeated swipes, Bumble will have your back. This cute dating app has a pale-yellow-hello vibe, and might just be the best free dating app for Indians.
Features:
Gender-neutral
video calling
There are three modes available (Date, BFF, Bizz)
Women are the ones that speak first.
Bumble Premium
Although the app is free, you will only get limited capabilities with a free account, so if you want to broaden your horizons and find the love of your life, you should consider subscribing to their service. These are just some of the benefits of having a premium Bumble account.
2. Happn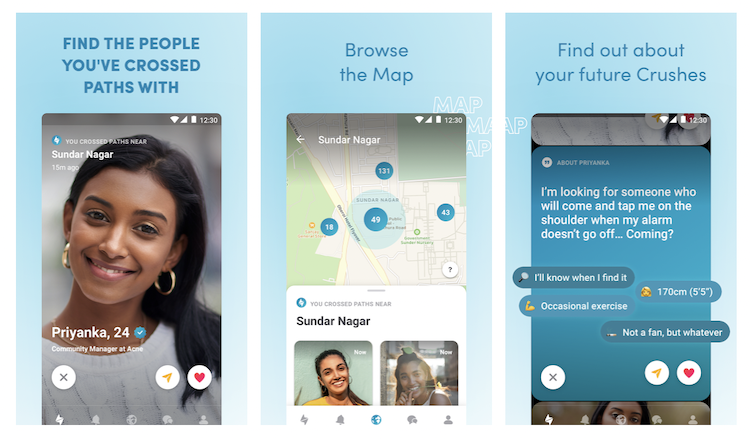 Happn is one such app that you must have probably heard about. From the user's point of view, this app is great; It connects you with people you have crossed paths with. However, going out has been difficult for everyone since the pandemic, and as a result, Happn has stopped its core specialty; It now works just like Tinder. The feature is still available, but the app has lost its charm. As a result, it is not the best, but it is a better list of free dating apps for Indians.
Features
Share your crossing cluster with others and be paired with folks you don't see every day.
A unique timeline feature that allows you to search for individuals you've met on a map.
Happn premium
This is what you will receive if you choose the premium bundle.
Take a look at who liked you.
Every month, you will receive 5 calls.
Your favorite happeners will send you notifications.
Filter to find what you're looking for, just as everyone else does.
The invisibility of the schedule
Controlling your personal information
Ad-free browsing
Take advantage of a second chance
3. Aisle
If you're serious about your life, you're probably in your mid-30s or 40s, and the aisle is a dating app. The program features a user-friendly interface and appears to be promising. You can leave a comment on the bio, narrative, or photo, which will help you connect with the person. You can also like profiles from different countries or cities.
Features
Being able to like someone's profile from anywhere.
See the recommended best profile for you in the concierge section.
Photos and Stories can be liked and commented on.
Aisle premium
You will get some extra features with Easel Premium. In my opinion, the only feature you should worry about is "see who likes you." The rest are just icing on the cake, and they are insignificant. But, in general, here's what you get.
Every day, send 5 invitations.
Send as many likes as you want
Check out who likes you.
More options to choose from
4. Tinder – Best for meetups and hookups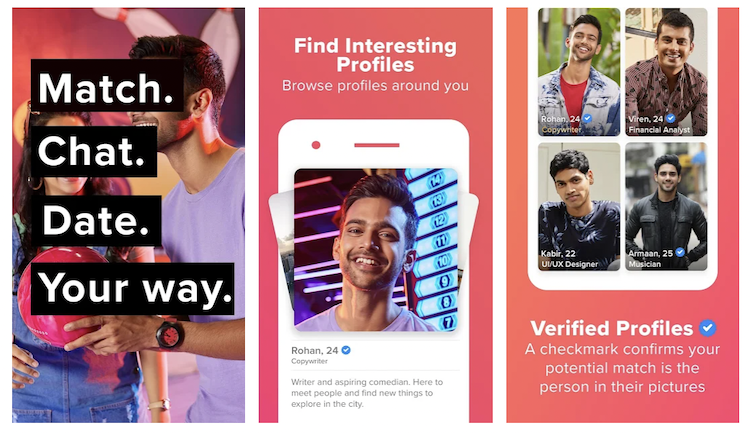 Tinder was the first dating app, but they are currently lagging behind. This is not due to Tinder's app policy or in-app function; This is simply due to the fact that there are countless phony profiles on the platform right now. Tinder has no system to verify whether its users are genuine or not. However, the app is great in terms of functionality; It is still the largest dating app outside India. So, if you are not in India, give this great dating app a shot.
Features:
Excellent app performance
Ads are kept to a minimum.
Exceptionally user-friendly
Tinder premium
Tinder Premium is one such dating app that I can easily recommend out of all of these. Get premium functions, change your location, and search for love in a different country; You will have an amazing time. Voila! On the other hand, Tinder Plus and Tinder Platinum include some of these features.
Unrestricted likes
You have control over your profile.
You have complete control over who sees you.
Access to any area with a passport
Rewind your preferences
You have control over who you see.
Ads can be hidden.
Likes that are prioritized
Priority communication
Before you match, send a message.
5. Hinge – Best for quality interactions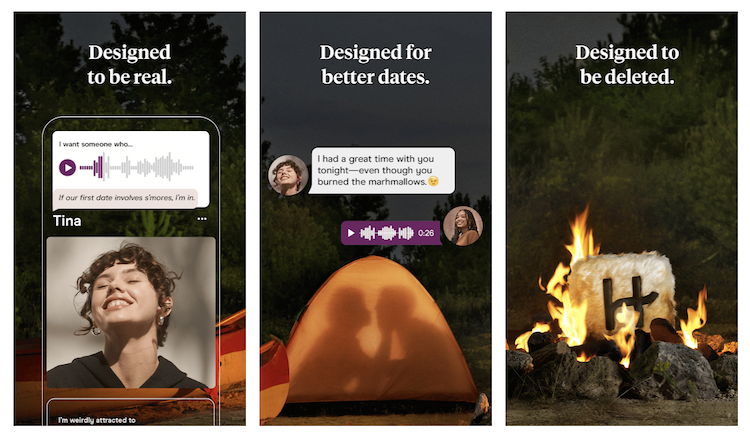 Another dating app to try is Hinge if you're looking for a solid match. The UI of the Hinge app is also awesome; It has an aesthetic of its own, and it almost charms you, which is why it entered our list of best dating apps for Indians.
Features:
A distinctive user interface
Highlighted profiles can be found in the Standouts section.
You can like the bio and profile images.
You may also leave comments on photos and biographies.
Hinge premium
Each dating app has its own paid subscription option. But believe me when I say that finding a soul mate is not cheap. So, if you are interested in the premium plan of the app, here's what you get.
Take a look at everyone who likes you.
Set your choices ahead of time.
Send as many likes as you want
There are twice as many standouts this time.
That's all folks. If you live in India then these are some of the best free dating apps that you can try. Tell us which one are you using?