Linux Distros, or Linux Distribution, is a Linux kernel-based operating system as well as a package managing system. The operating system of Windows and macOS that are responsible for handling all the integrated internal data resources for collating them can supposedly only be used when the user specifically gets them from the sole entities of Microsoft and Macintosh respectively.
However, when it comes to Linux Distros, the definition could not be as aligned as these. Linux Distros is not one but many entities compressed into to make a compatible operating system. They serve more or less the same purpose as other operating systems but in a different style; they are the outcome of calculative amalgam.
Do you have an old Linux laptop or computer that you believe would probably see the light of the day ever again? Why not revive it by using the best of the following Linux Distros!
Lightweight & Fast Linux Distros
Bodhi Linux
Puppy Linux
antiX
Slax
LXLE
SliTaz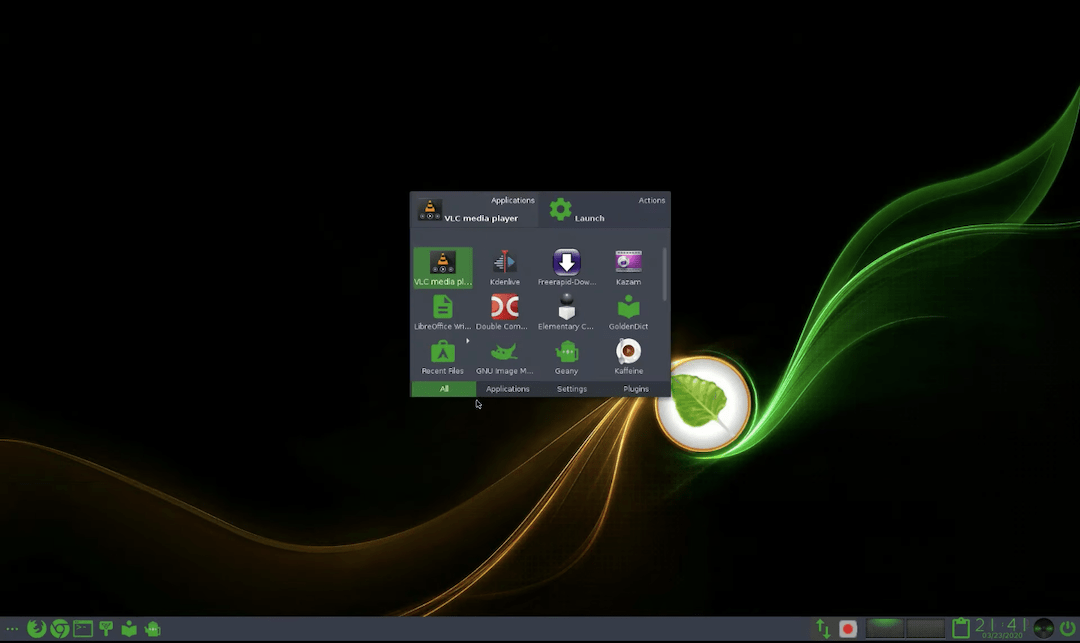 Considered as a top-notch lightweight Linux Distros, Bodhi Linux is a life-saver for all the old laptops and computers who had been facing the threat of being discarded in no time due to their apparent uselessness.
Bodhi Linux is specifically preferred for its minimalistic approach, therefore the lightweight feature is incorporated by avoiding unnecessary fancies, and involving those types of hardware applications that are rather old effectively. Its additional composition of Moksha Desktop improves its accessibility and performance further to a stellar state. 
The minimum hardware requirements for indulging with Bodhi Linux are 256 MB RAM, 1.00 GHz CPU as well as 5 GB disk space.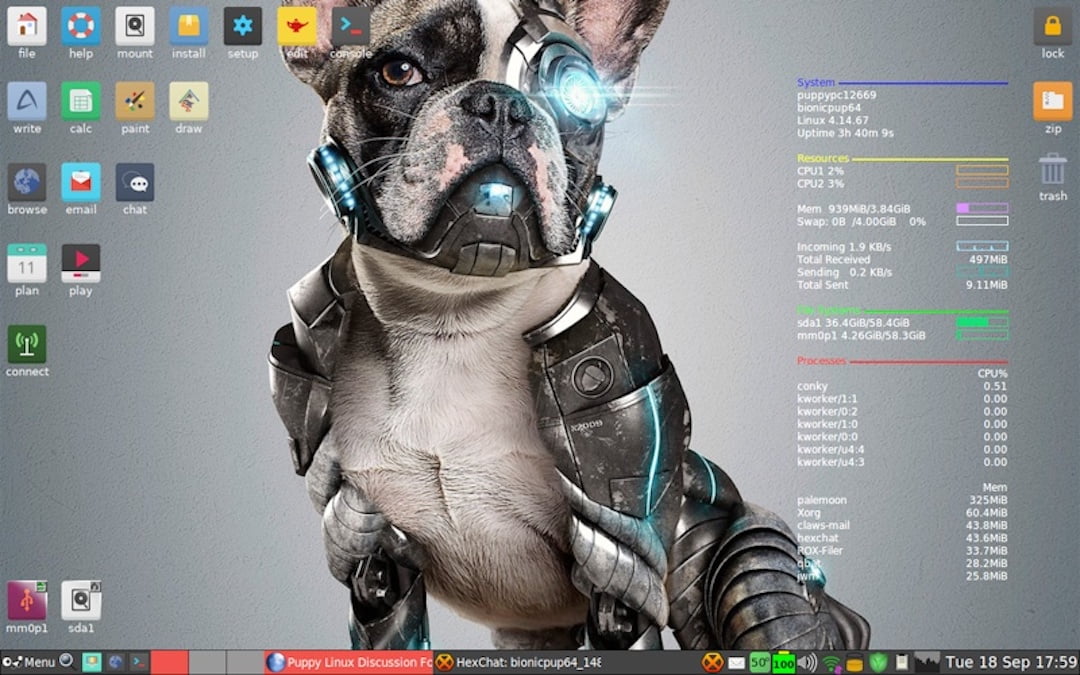 Built from the bits and pieces of packages of Ubuntu distros, Puppy Linux stands as one of the smallest Linux Distros with barely 300 MB space. Therefore, it solves the worry of many who were fearing to get their computer or PCs dumped with additional unnecessary storage for installing a big operating system along with the possible alterations it could bring. Indeed working like a small puppy occupying less space and being as much useful as possible.
You can choose any of the two variants broadly categorised into 32-bit and 64-bit that run on those PCs with UEFI and BIOS switched on. The minimum requirements for Puppy Linux to run on an old PC are again minimal than ever needing only a 600MHz processor and requiring only 256MB RAM.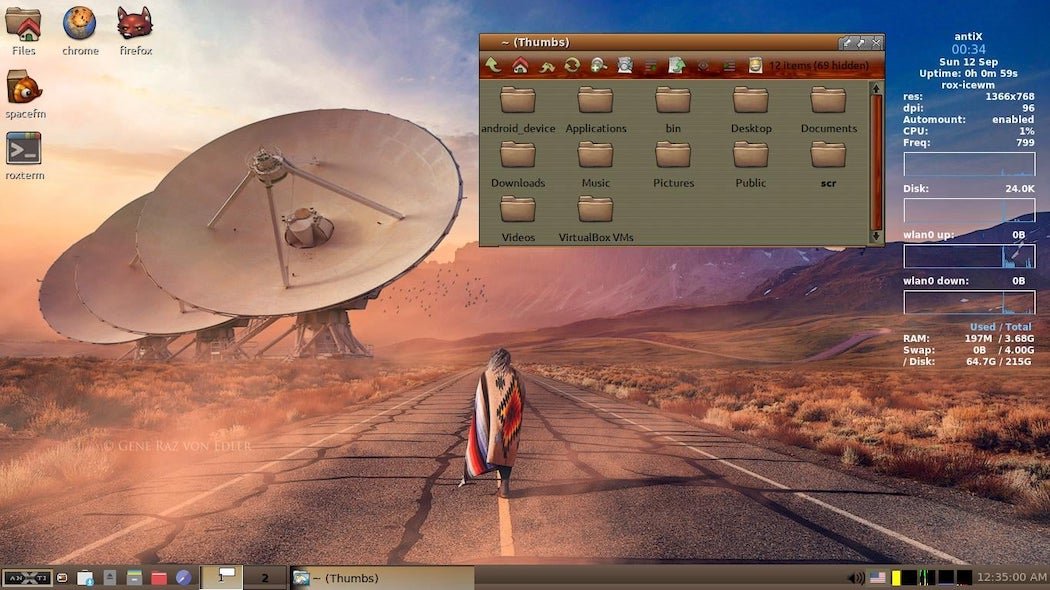 Sharing similar variants of 32-bit and 64-bit, antiX has therefore made itself compatible to sit with both the older versions and newer versions of the computers. The usefulness of antiX comes into play when the Debian-based system comes to the rescue for all kinds of old computers. Its ISO file however incorporates a larger size of 700 MB and goes forth with download and installation if you have the appropriate internet connection. 
The minimum requirements, which are quite common with other Linux Distros as well, needed are a 256 MB for RAM, P III CPU system as well as 5 GB disk space for the initial installations to begin and run. Interestingly, antiX uses the icecream window manager that can easily run on any of the low-end computers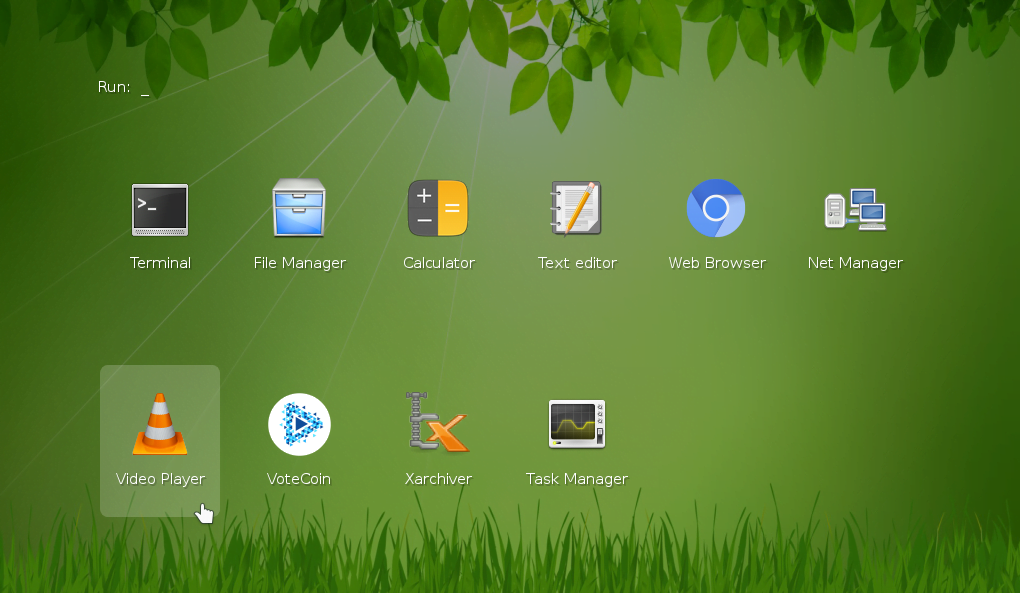 Unbelievable yet true, Slax is one of a kind that retells how modern technology to incorporate the older computer systems have evolved so efficiently. Both of its 32-bit and 64-bit variants are portable as well as have pre-installed software. Based on Debian, it has decent regular updates. 
However, it suffers the disadvantage of not being able to go to too low-end or backdated computers. It has the feature of being inclined and feels more affinity towards at least an i686 processor or the latest one possible. Then, it needs the minimal requirement of 128 MB RAM for desktop usage while it is 512 MB for web-based usage. In order to boot the OS, either the CD or USB drive works proficiently well.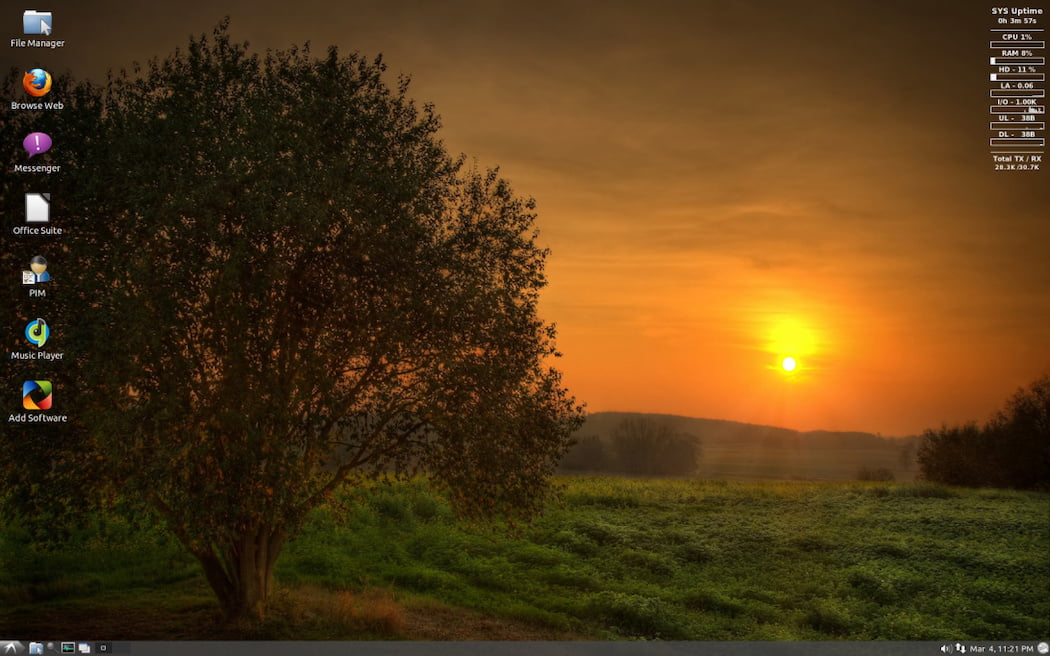 LXLE might come quite similar to all the lovers of Lubuntu, as the features of Lubuntu and LXLE have decent contending spots and LXLE can be called the revised version of LXLE. The main advantage of LXLE is that the one using LXLE might not feel the loss of Lubuntu because of the incorporation of Lubuntu along with more additional features. It can easily run on older versions; it has been specifically designed for running on low-end computers.
The minimum required for the LXLE to run on the older computers, or any sort of desktop or PC, might be unconventional enough as it requires 1 GB RAM, Pentium 3 processor as well as an 8 GB free disk space, which is a must on the computer to get LXLE installed.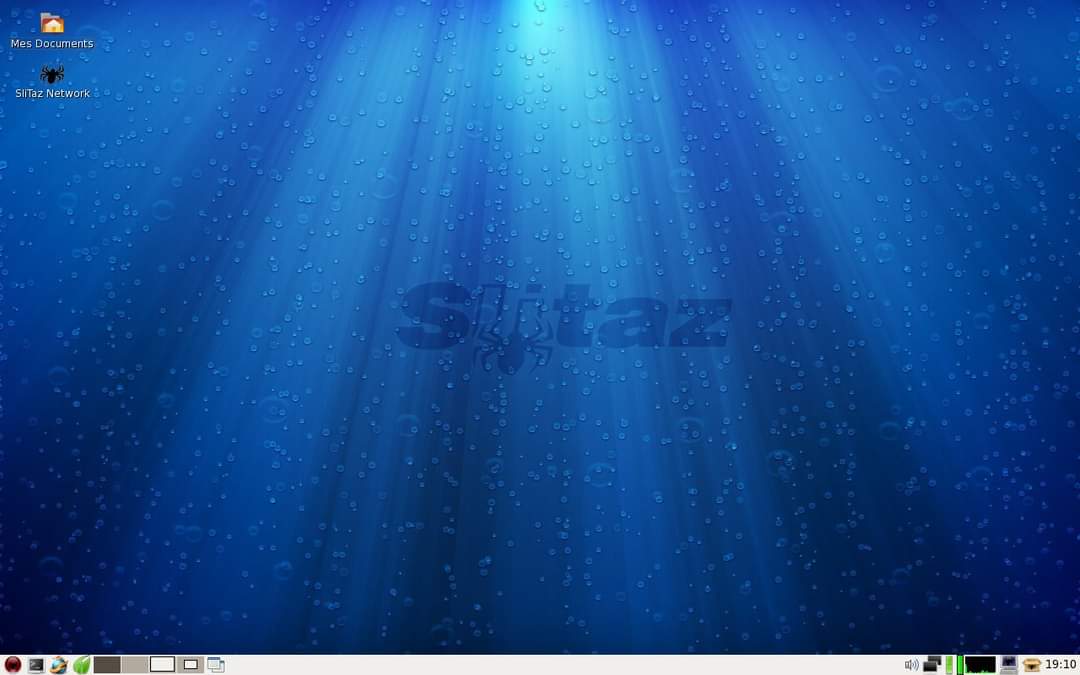 Considered and feted as the lightest of all Linux Distros available in the market, SliTaz consists of an ISO file that has around 40 MB file size which is capable of running a full-fledged functional unit in order to run seamlessly smoothly over the computer. It even barely needs 100 MB of free space for initial operations to begin.
Its minimal requirements also are far less than expected; in order to function, SliTaz only needs a Pentium III processor along with a 256MB of RAM. It actually barely makes use of 60 Mb for any operation it takes. Hence, it is a win-win deal at economical prices.
Conclusion
Linux Distros, to be technically specific, is not entirely a full-fledged operating system like Windows, Mac or Linux Kernel. Instead, it can be called a 'usable' or 'provisional' operating system that is sort of easy to handle for installing and uninstalling software. Therefore, they are quite loved because of their cost-effectiveness; Linux is easier to run on older or refurbished computers. Hence, the companies no longer have to invest in the recurring costs of buying new systems when the old one dies. Also, Linux Distros sports a simple interface for users and is easy to use.
So, what do you think about these amazing Linux Distros that are widely available to be used on older pcs? Let us know in the comments!