Not so long ago, before the era of the smartphone, people carried a dictionary during their vacations or even on business trips. It used to be a handful for them to converse with the local people in their language. But, with the development of smartphones, these dictionaries are no longer needed. Now, there are many translation apps that do translation work efficiently and allow you to interact with people.
Today, most app stores have tons of translation apps, from simple dictionaries to voice recognition software that can even do the talking in your place. But are there offline translator apps that can work without the internet? Read on to know more.
Best Offline Translator Apps for Android and iOS
Mobile Translator is an application for smart devices that can instantly translate words or phrases in many different languages. It is a "must-have" application when visiting another country. Therefore, equip your phone with online and offline applications that can help you overcome the language barrier that separates people from other countries.
1. Google Translate – Top-rated app
Developed by the tech giant, Google Translate is one of the top runners on this list. The app supports text translation in over 100 languages ​​and allows you to translate between them effortlessly. In addition, the app provides offline translation. However, as of now, offline translations are limited to only 59 languages, and that number is expected to increase very soon. Moreover, the Google Translate app also provides the ability to instantly translate bilingual conversations into about 43 languages.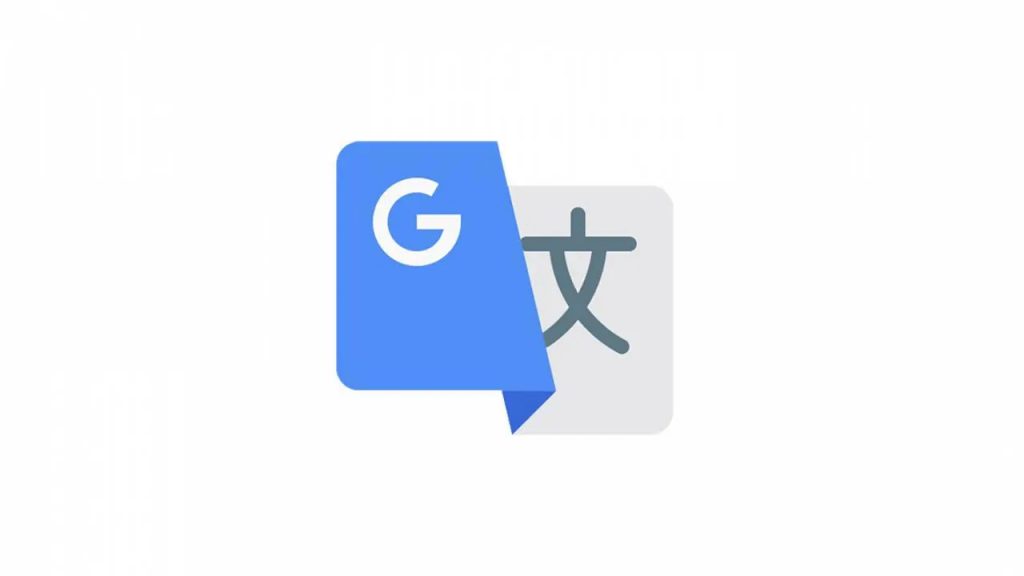 In addition to text and conversation translations, the Google Translator app offers features like Handwriting Recognition, which recognizes handwritten content in a foreign language, and Quick Camera Translation, which lets you point your device's camera at things you're looking for. Want to translate in your native language. If you are looking for an offline voice translator app then google translate is also the best option.
Price: Free
Available: Android | iOS
Microsoft Translator is another contender that supports translation between over 60 languages. It can be used for text translation, conversation, voice and photo as well as offline mode translation, which can prove to be helpful in situations where there is no network.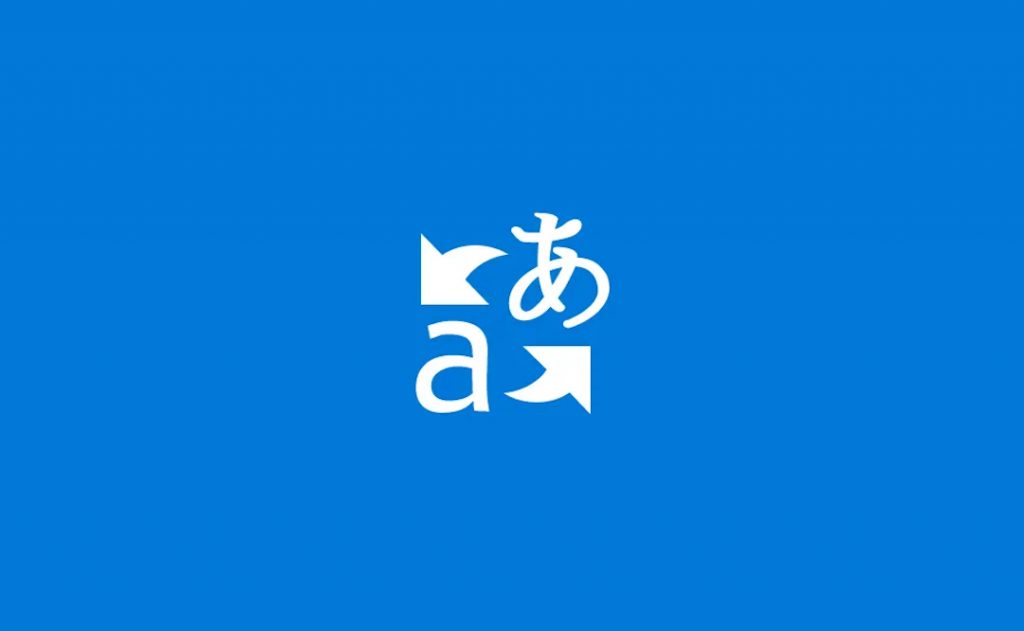 The Microsoft Translator app comes with a phrasebook that stores verified translations and pronunciation guides so you can learn different words and phrases wherever you go. In addition, the app offers multi-person conversation translation, which allows you to connect your devices and have personal conversations with up to 100 people in different languages.
Price: Free
Available: Android | iOS
3. Apple Translate – Best translators for iPhones
This is an exclusive translation app for iPhones that currently supports up to 11 languages. The best part is that Apple Translate can be used offline in all 11 languages. Sure, the language library isn't as extensive as Google's 59, but Apple is constantly improving the app and will add new languages ​​in the future.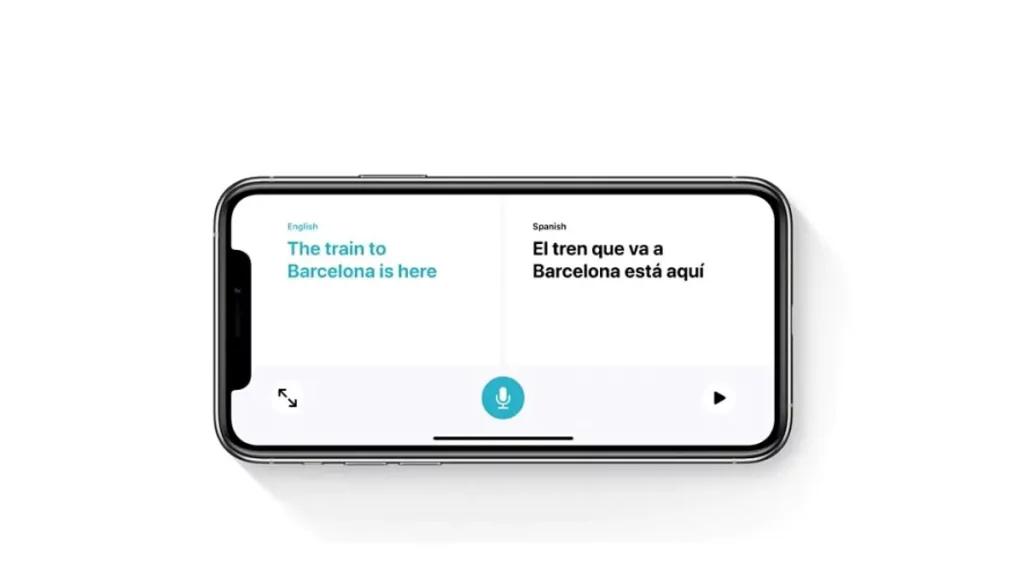 It currently supports major languages ​​like English, Chinese, French, German, Russian and others. In addition, you can view definitions of translated words, save translations, and interact using real-time translation. In terms of feature set, it definitely competes with Google Translate.
Price: Free
Available: iOS
4. Speak & Translate – Translator
Another iOS-exclusive translator app that boasts a bunch of useful features (like the previous app), in addition to the usual translations like iCloud integration, which syncs your history across different Apple devices; voice settings let you change voice speed and stench between male and female voice; offline mode to translate without internet access.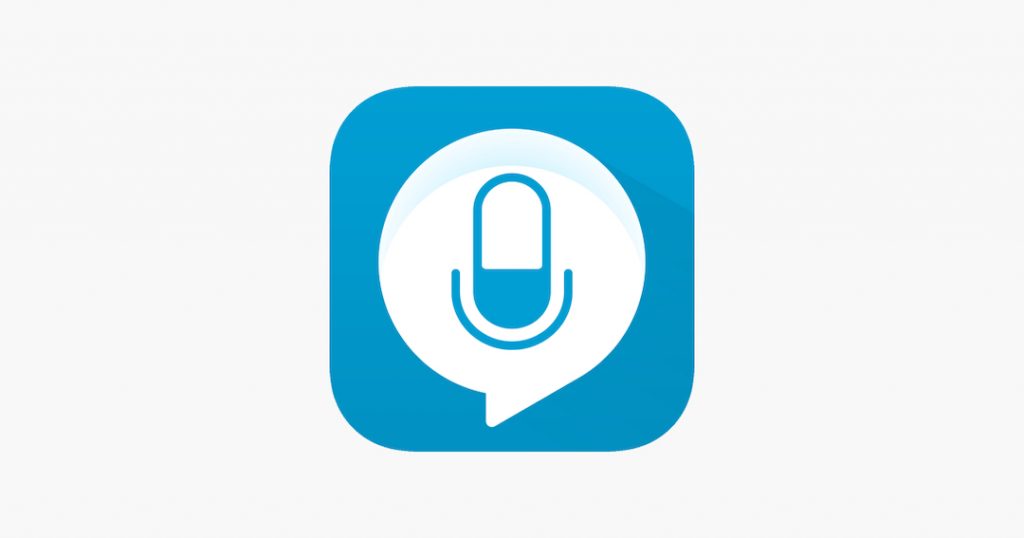 Besides, it offers real-time voice recognition, support for over 117 languages ​​for text translation, around 54 languages ​​for voice translation as well as a text-to-text mode that helps you identify a language and communicate better.
Price: Free, Paid (in-app purchase)
Available: iOS
5. iTranslate Translator
iTranslate Translator is another good option that provides the best and most useful set of features like text translation, voice-to-voice conversation, offline translation, etc. One of the interesting features is the ability to switch between different dialects to help you converse effectively. Not to mention the built-in dictionary and history, which helps you go back to words or sentences you've translated or used recently.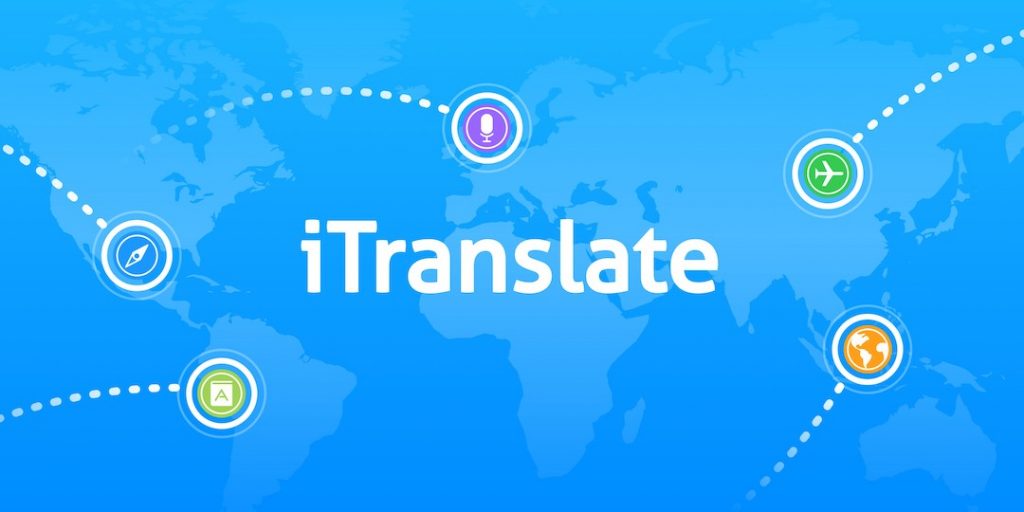 The app supports translation in over 100 languages ​​with the ability to listen to the translation in either male or female voice. Apart from these, some other features you can get through in-app purchases include Lens, which allows you to point your camera at things and get live translations, offline in over 40 languages. Translation support, voice-to-voice conversations, and more.
Price: Free, Paid (in-app purchase)
Available: Android | iOS
6. Translate Now – Translator
An iOS-exclusive app that comes with tons of useful addons like dark mode, Siri Shortcuts, translation widget, phrasebook, offline mode and more. For example, with the ability to add a translation widget, you can access the translation feature and easily get translations for things without having to open the app again and again. Similarly, to make things simpler, you can also use Siri Shortcuts to translate faster.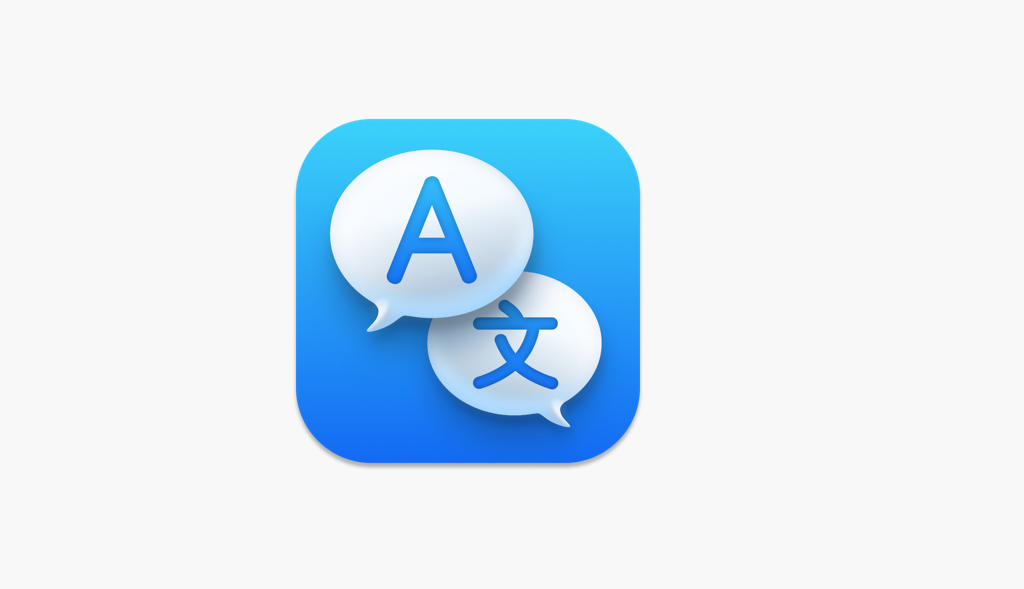 Coming back to the basic translation features, the app allows voice translation through speech translation, camera translation to easily translate text in signboards, menus, etc., to get translation in real-time AR translation, conversation mode that translates conversations in real-time, and translator keyboard that allows you to write in over 60 languages.
Price: Free, Paid (in-app purchase)
Available: iOS
7. TripLingo – Translation app designed for travelers
TripLingo is much more than any regular translator app. Besides the usual translations, the app allows for 2,000 phrases in 13 languages. For starters, the app offers a collection of nearly 1000 phrases in four different local slang levels to help you converse like a local. There is an instant voice translator that supports 42 languages. In addition, it also provides a few essential tools like a tip calculator, currency converter, Wi-Fi dialler, audio lessons, and more. With support from over 100 countries, it offers a slew of other features that make it the perfect travel companion app.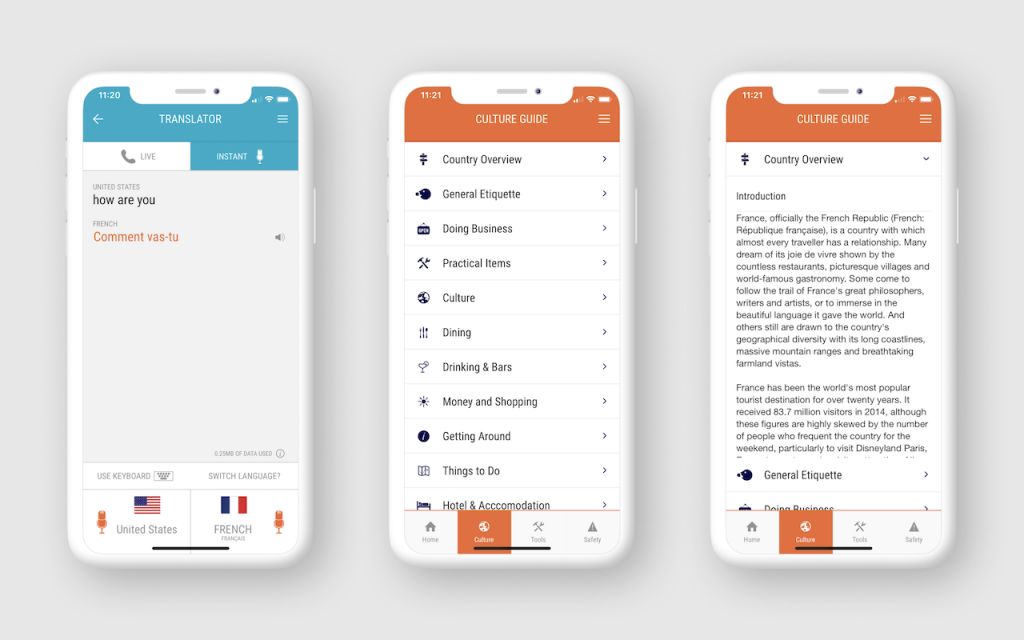 When it comes to translation, TripLingo has features like a 10,000-word offline dictionary. There are features like an instant translation with the added ability to connect with a live translator via phone, Image Translator to help you translate the content of the image into your native language.
Price: Free, Paid (in-app purchase)
Available: Android | iOS
8. Vocre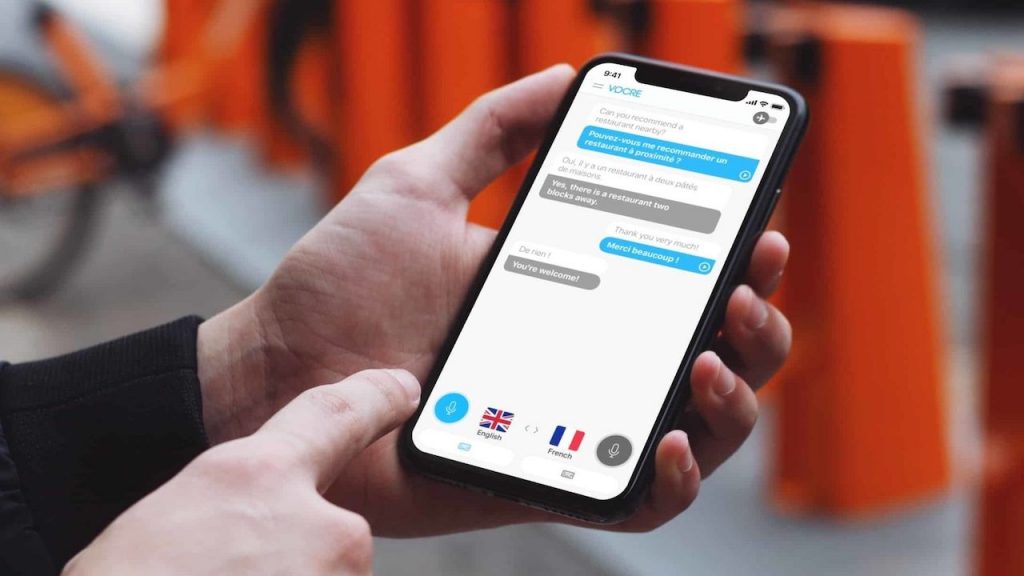 Vocre has been around for over a decade. It allows you to translate in 59 languages ​​with instant voice translation using the app. Just speak your words into the microphone and Vocre will translate them for you. Convenient, isn't it? The free app is ad-supported and an in-app subscription is required for offline translations. Overall, this is one of the best Spanish to English translation apps.
Price: Free with in-app purchases
Available: Android | iOS
That's all folks. These were some of the best translation apps that have great usability due to their great translation quality for both Android and iOS. So, which apps do you find the most useful? Do share your thoughts in the comment below. If you have any questions related to Offline Translator apps then check out the FAQs section.
FAQ – Offline Translator apps
What is an Offline Translator App?
An offline translator app is software that can translate text from one language to another without the need of an active internet connection. Many offline translator apps also provide voice recognition features so you can speak in one language and have the text translated into another.
Which is the best Offline Hindi to English Translators?
In our opinion, Google Translate is the best translators app for English to Hindi and vice versa. Rest, you can also try out others mentioned on this list.
What is the Best Offline Translator?
The best offline translator app has to be Google Translate. This is because the amount of data Google has to give to its machine learning algorithms has almost outlived its offline translation algorithms.
What is the Best Offline Dictionary App?
Well, this question goes beyond offline translators. We have prepared an article on Best Offline Dictionary Apps. That's why we suggest you take a look at what is suitable for your use.