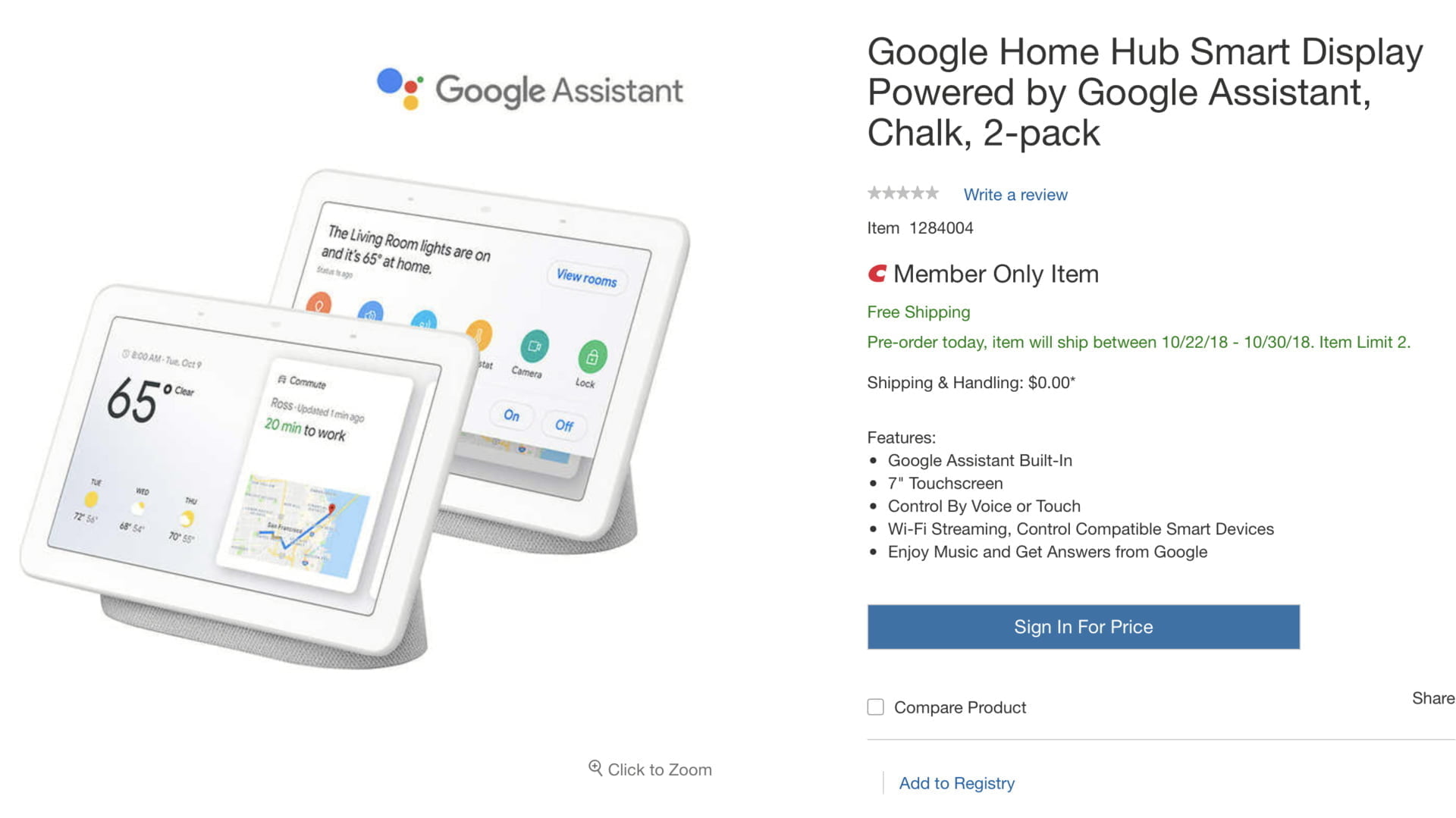 The demand for smart home hubs has been witnessing an increase this year. There are many budget-friendly smart home hubs available in the market. But, on October 14, Home Depot, an online store for electronic products had been providing an exciting deal for those who were interested to buy home hubs to connect their thermostat, digital locks, CCTV and so on.
Home Depot had started taking orders for $99 for the recently unveiled Google's Home Hub. It was revealed that they were providing a discount of $50 for the product from the actual rate of $149. But the buyers were later disappointed when they came to know that this offer was a mistake from the part to Home Depot. Home Depot also clarified about the same at their website. But luckily, the membership-only warehouse club Costco came up with a new offer.
Costco has decided to provide an exciting deal, where the buyers can purchase a two-pack of Google Home Hub at a price of $249.99. This deal provides the buyer with a discount of $48.01, which means the buyer can purchase a home hub for an amount of $124.99. When compared to Home Depot, Costco has got more experience in dealing with the sales of electronic products. They sell products in bulk quantities under a certain deal. However, a membership in Costco is necessary for those who wish to make a purchase of Google Home Hub under this deal. The newly launched product will be shipped between October 22nd and October 30th, 2018.
The new Google Home Hub comes with a variety of features that lets the user view YouTube, Stream music with lyrics, watch your favorite Netflix show and more with its 7-inch touchscreen facility. So you can anticipate more feature other than Google Assistance from Google Home Hub for a perfect price under this deal.