Cloning utilities allow you to create an image of a disk or its individual partitions with full preservation of the structure, including the OS, installed programs and all user files. Using such a copy, you can quickly transfer all the data to another disc in case the media breaks or is replaced with a new one.
In this article, we will look at the 7 best Software for disk cloning in Windows, Linux and macOS.
1. Acronis True Image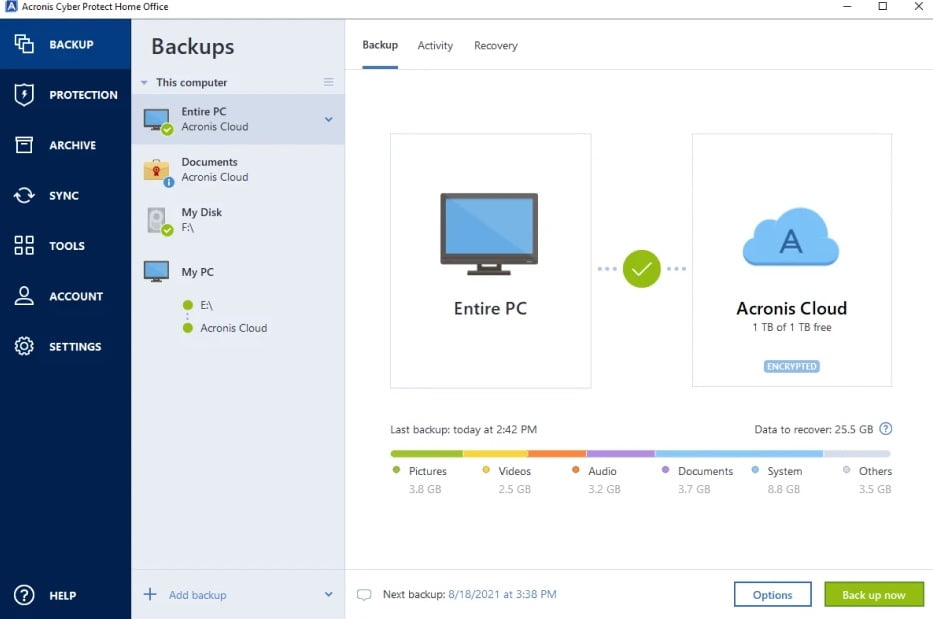 One of the most famous tools for complex work with discs, which really has a lot of capabilities. Acronis True Image allows you to make copies to local media and to the corporate cloud, and it can do so simultaneously and without stopping the process. For added security, images can be protected with AES-256 encryption. There's a scheduling function to automate cloning, as well as a built-in malware and potentially dangerous software scanner that warns of threats.
During the month, the program can be tested for free, then you will need to subscribe to an annual subscription.
Platforms : Windows, macOS.
Price : from 49.99USD per year.
Download from the official website
2. Clonezilla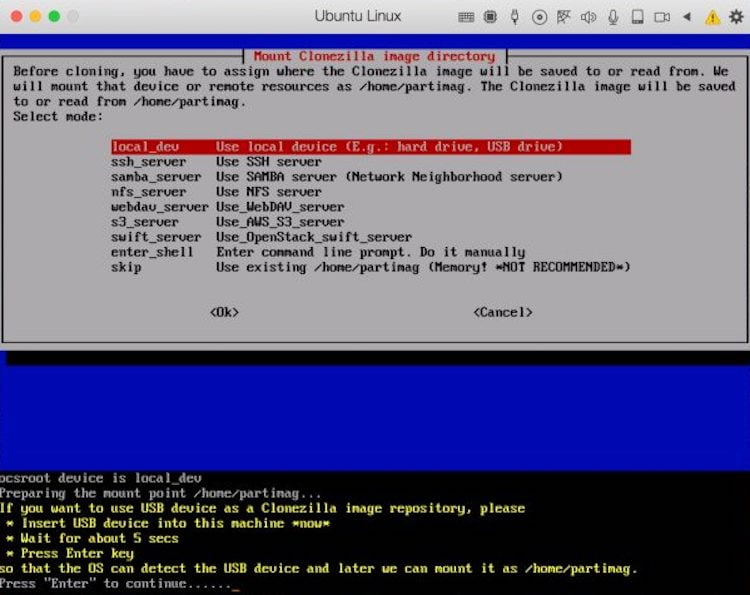 An ugly, but very functional open-source utility that covers all aspects of disk cloning and recovery. Clonezilla runs from bootable media and supports all popular file systems, so it can work on a computer with any OS. The application allows you to use AES-256 encryption and can restore data across multiple devices at once from a single backup.
The full-featured program is distributed without any restrictions.
Platforms : Windows, macOS, Linux.
Price : Free.
Download from the official website
3. EaseUS All Backup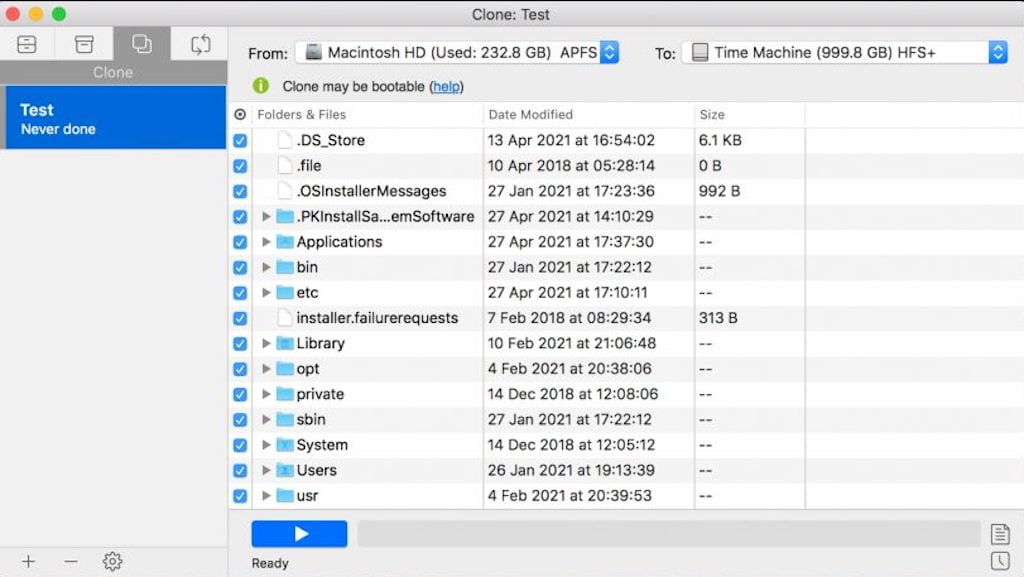 Quite an advanced tool with an intuitive interface that offers a lot of different functions. EaseUS Todo Backup allows you to fully or partially copy a disk with subsequent integrity checks, use encryption and compression of images, and automate backups using a scheduler. Duplicates can be stored not only on hard drives or removable storage devices but also on FTP servers, Google Drive, Dropbox and other clouds.
The utility is available for free for a month, then you have to subscribe.
Platforms : Windows, macOS.
Price : from $ 20 per month.
Download from the official website
4. AOMEI Backupper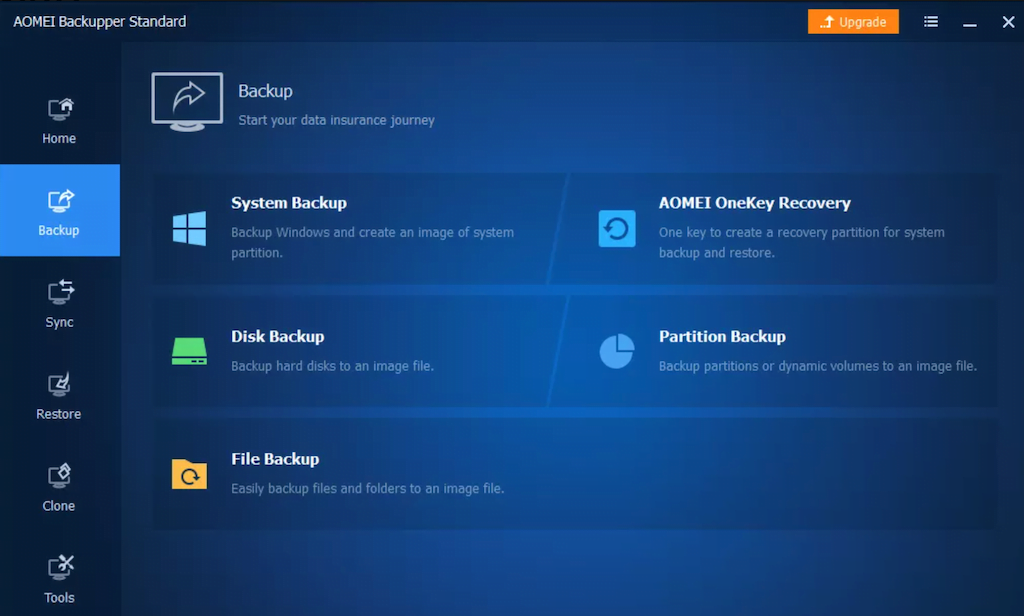 A functional utility for working with disks, which even a beginner can easily figure out. AOMEI Backupper allows you to clone any partitions, including bootable ones. You can create full and partial copies on a running OS and encrypt them if necessary. Also, the program supports selective copying, file recovery, image verification and schedule for automation.
For home use, the utility is free, but some functions, such as cloning disks and partitions with an OS, will not be available. To unlock them, you need to buy a license.
Platform : Windows.
Price : free or from $ 45.
Download from the official website
5. Macrium Reflect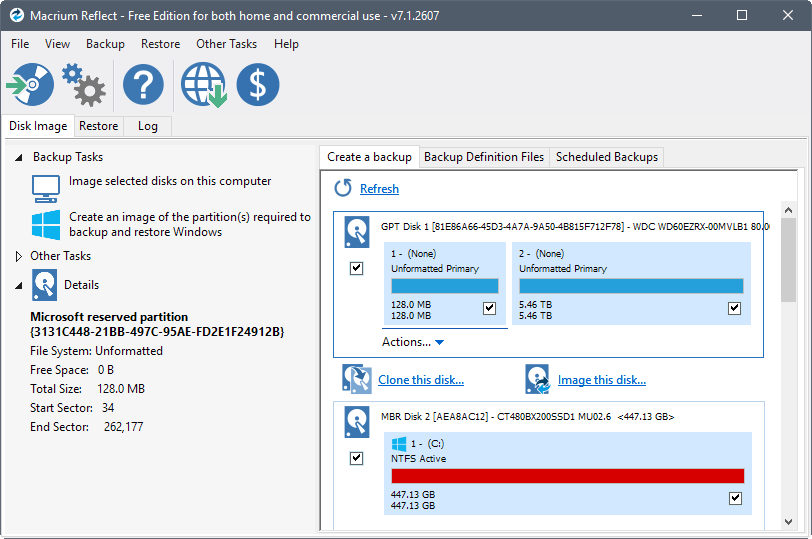 A handy tool for backing up and recovering data quickly. Macrium Reflect supports cloning disks and partitions by sector, allows you to perform automatic backups with customizable templates and can work with media even in a running OS. Other features include encryption, incremental backups, and malware protection.
The free Macrium Reflect license is for home and even commercial use, with mild restrictions on the feature set. Advanced features are available in one of two paid versions.
Platform : Windows.
Price : Free or from $ 70.
Download from the official website
6. Carbon Copy Cloner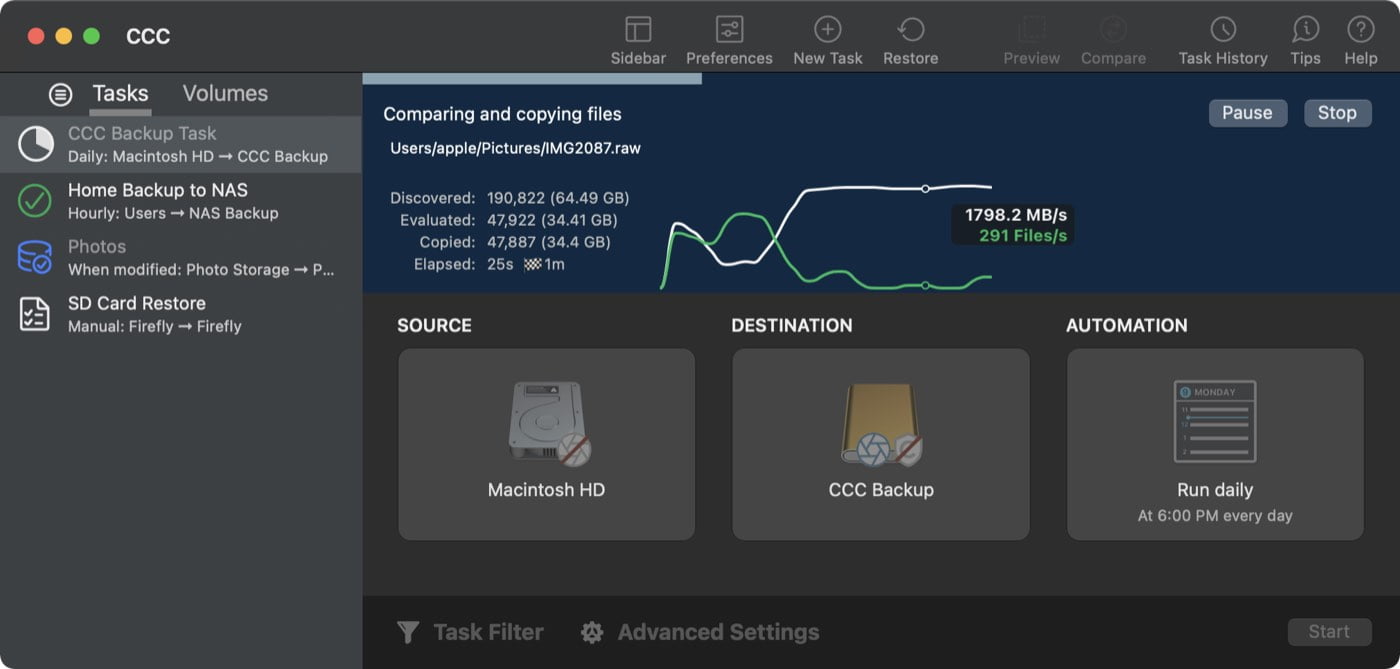 A powerful backup tool that allows you to completely clone disk sector by sector and quickly restore your system when needed. Carbon Copy Cloner allows you to create duplicate data on internal and external media as well as on other computers in the local network. There are snapshots of the file system, support for Smart Updates, and detailed information about all drives. And the integrated assistant will help you set up automatic backups and tell you about the intricacies of using the program.
Carbon Copy Cloner is commercial software and requires a license purchase after a 30-day trial period.
Platform : macOS.
Price : $ 40.
Download from the official website
7. Paragon Hard Disk Manager
Another multifunctional solution that allows you to clone entire disks and individual partitions with the ability to recover easily. Paragon Hard Disk Manager can change partitions during copying, as well as transfer data to a different size drive. In addition, you can create virtual disk images to run on other computers.
There is a free 10-day trial period for review. Then it is offered to purchase a license.
Platforms : Windows, macOS.
Price : 40 euros.
Download from the official website
That's all folks for now! These were some of the best Disk Cloning software. Which disk cloning software are you using? Is there any other better software that we missed on our list? Do let us know in the comment box below.