Searching for ways to download music from VKontakte? Through this article, we will guide you with various methods to download music from VKontakte. However, you should know that downloading content from VKontakte is considered copyright infringement and is completely illegal. In fact, we do not encourage piracy, therefore we request you download only personal tracks, your own podcasts, and other non-copyrighted audio files.
We will share the proven methods and tools for downloading music content on desktop as well as mobile. So, without further ado, let's get started.
1. Websites for downloading music from VKontakte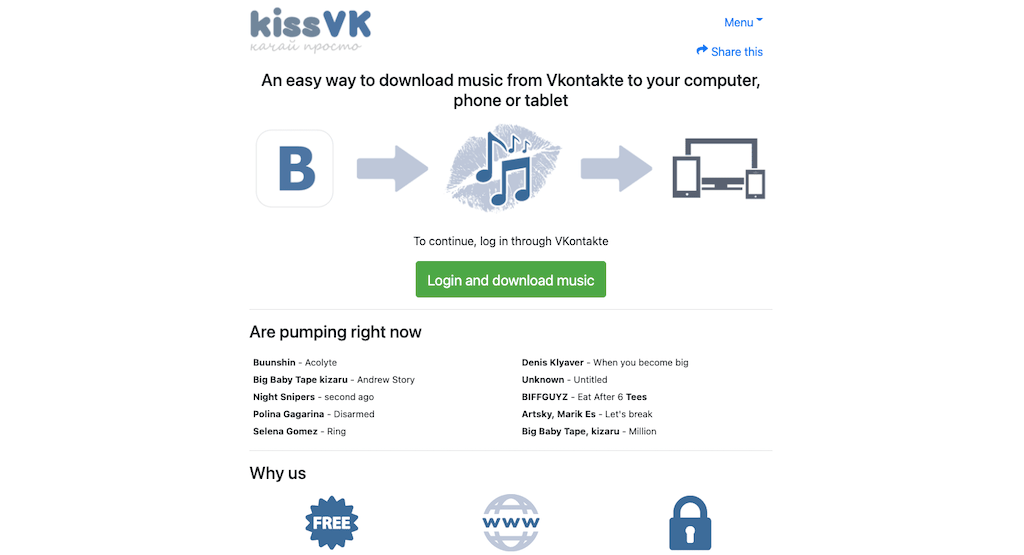 There are various websites that offer download audio services from social media. These websites are good and it doesn't bother you to download any software on your computer. All you need to do is just visit the website and the program will run in your browser itself.
As we said, there are hundreds of sites out there however our recommendation would be KissVK, which has existed for years. It has a simple and intuitive web interface that allows you to find and download tracks of any singer and band of your interest in a few seconds. You can also see your own audio recordings which you can save to the device's memory.
2. Free browser extensions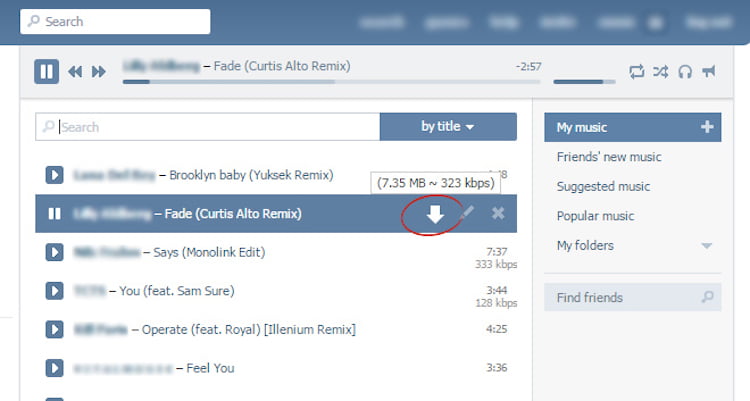 If you want to download tracks from the VKontakte website directly in the browser, SaveFrom.net Helper, one of the specialized free browser extensions would be an ideal choice.
It is embedded on VKontakte pages, adding a download button to the tracks and allowing them to be downloaded in the browser with just one click. For convenience, the size of the audio file and its bitrate is displayed immediately next to the button. In addition to VKontakte, the extension also supports YouTube, Facebook, Vimeo and other sites.
SaveFrom.net Helper is available for the different browsers which you can download from the given download link below.
3. Software program for downloading music from VKontakte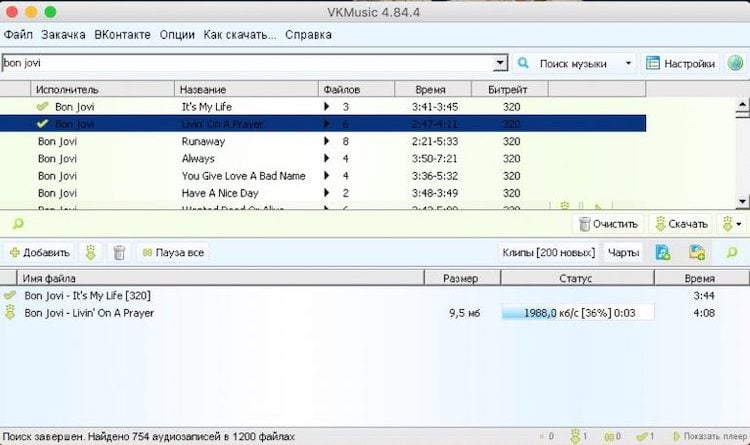 This is one of the easiest ways to download audio from VKontakte. There is a special software designed for a computer to complete the task. However, the most trusted and stable one is the VKMusic program.
With the help of this application, you can download tracks from your personal page as well as your Friends page and Groups. VKMusic has recommendations, various charts and the ability to download clips. In addition, the application has a built-in player, displays track data and offers flexible download management. You can download the application form below the download link.
4. Android Apps for downloading music from "VKontakte"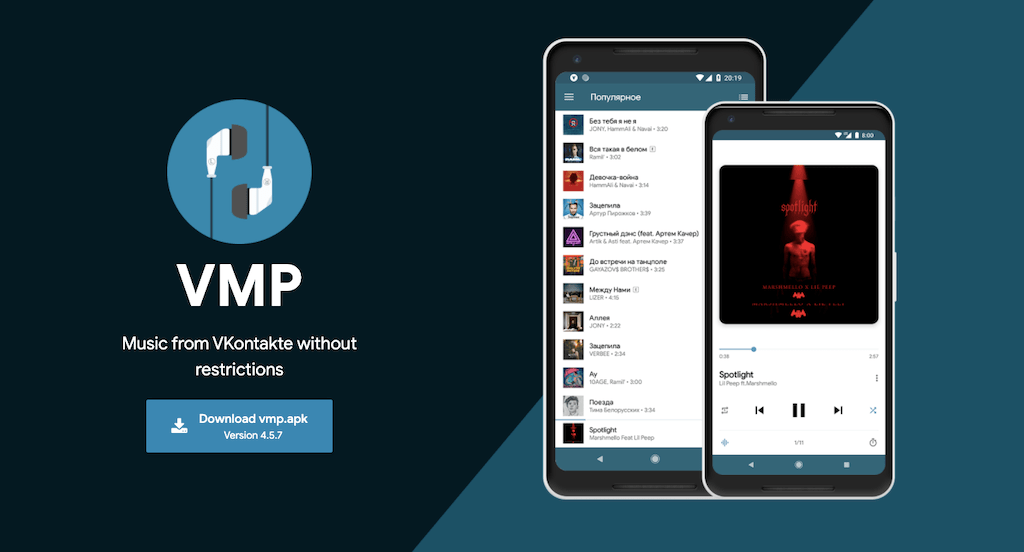 Yet again, there are hundreds of Android apps that allow you to download music from VKontakte and save it on your device storage. We have tested several of them and found VMP pretty decent. This will be absolutely right one if you download music directly from your smartphone.
With the help of this app, you can even listen to the songs before downloading any of them. Search is supported in the app. Also, there is a recommendation section and management of profile audio recordings.
VMP works even if your tracks are closed from others. Additional features include the ability to display lyrics and caching support, as well as themes, an equalizer and a sleep timer.
The sad part is that Google has removed VMP from Play Store therefore you need to download it from the developer's official website. You can check the download link.
That's all folks for now. These were some of the proven methods and tools to download music from VKontakte. Let us know in the comment box, which one are you using!
See More: How to download a video from VK (VKontakte)