Google has launched its virtual reality headset 'Google Daydream' along with controller in India priced at Rs 6,499. The device has been listed exclusively for sale on the homegrown e-tailer Flipkart starting from today.
At the moment, Flipkart is providing 5 percent off for Axis Bank Buzz Credit Cards user and Rs 300 cash back on payment through PhonePe. Also, First 30 customers will receive Google Chromecast for free, while the first 50 customers will receive a Google Play Store Credit worth Rs. 500.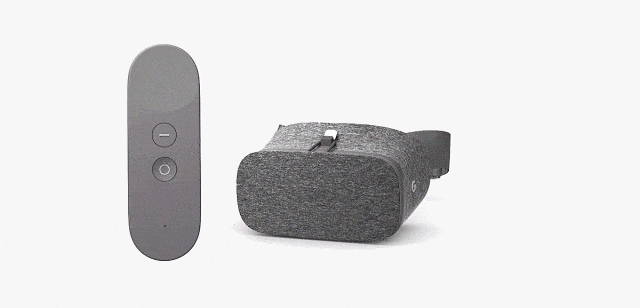 The headset is made of soft, breathable fabric and is designed to fit over eyeglasses. The phone and headset have an auto-alignment system, so there is no need for extra cables or connectors. The simple yet powerful headset delivers, high-quality VR so, users can always get the best experience of sports, live events and more in full 360° panoramic view.
"Daydream View promises users a mesmerizing experience. Swim with a pod of dolphins, stand at the edge of a volcano and even visit Pluto with Daydream View. Users can teleport from virtually anywhere to pretty much everywhere. Our aim is to make the VR experience mobile so that customers can easily carry it anywhere with them. We at Google are also working with developers, smartphone companies, and content creators to make VR accessible to all," Clay Bavor, Vice President, Virtual Reality and Augmented Reality, Google said.
The Google Daydream VR headset works with Daydream-ready smartphones that run on Android Nougat OS. In this case, Google Pixel and Pixel XL and Moto Z smartphone are compatible with the Daydream VR headset. As per Google, Samsung Galaxy S8+ and Galaxy S8 will soon become compatible with the VR headset.
There are plenty of Apps and games on "Daydream View" include NYT VR, Guardian VR, The Turning Forest, Labster: World of Science, Netflix VR, Google Play Movies, Within, Fantastic Beasts, The Arcslinger, Wonderglade, Mekorama VR, Gunjack 2: End of Shift, Need for Speed No Limits VR and LEGO BrickHeadz Builder VR.
With Google's own YouTube VR, you can watch the entire library of videos on a virtual big screen and experience VR videos from creators. Additionally, you can use Street View to see curated tours of over 150 of the world's popular tourist places like the Pyramids and the Taj Mahal.