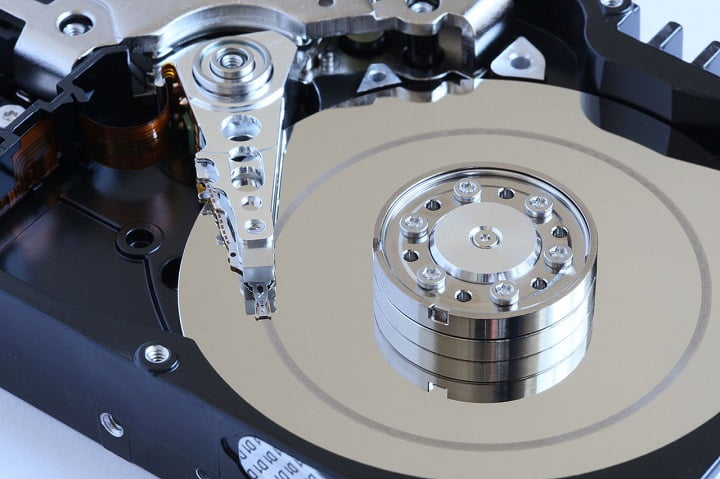 All of us know that a laptop or PC's hard drive failure is unavoidable. Generally, it doesn't happen frequently but there is no guarantee and it can fail anytime without prior warnings. There could be several reasons including physical damage, hardware failure, human error, virus or malware infection, natural disaster, corrupt files, bad sectors, etc. Sometimes, people end up deleting important files too while cleaning their desktop or hard drive from junk & unnecessary files to conserve storage space. In most cases, the deleted data can be recovered from the Recycle Bin. In case you have emptied the Recycle Bin, you can use your data backup. However, if you lose the backup also, which is quite possible as you might be using a hard drive to store the backup which can also fail or degrade due to age and environmental conditions in which the drive was stored. Therefore, it's important to test backup drives frequently to ensure that they are working as intended. Fortunately, you can still get your Hard Drive Data Recovery done in case data backup is not available or doesn't work by following 3 different ways given below:
1. General fixes, Tips, & Troubleshooting for Hard Drive Data Recovery
· Restore data from Recycle bin
When you delete a file in Windows, it doesn't get removed from the storage drive. Instead, it's moved to the Recycle Bin. Therefore, if you have accidentally deleted some files, open Recycle Bin and restore your files. If the files are not available in the Bin, skip to the 3rd way.
· Stop Using the Drive
When you 'Shift + delete' a file or empty Recycle bin, you only lose access to those files permanently. The deleted files actually don't get destroyed from your hard disk, only the pointer (address) to deleted file is deleted and thus, the lost file remains on the drive as long as you don't wipe your disk, erase it, or overwrite it.
That's the reason why you should immediately stop using your hard drive if you have accidentally deleted some files or when your drive has got corrupt to avoid data overwriting.
· Recover Files with 'System Restore'
In Windows devices, System Restore works only if you had enabled it and created a System Restore point before the files got deleted from the system. You can use System Restore option to point back in time or state of Windows where those files were present. Please note that this doesn't work if System Restore point isn't available and it can't restore files stored/deleted from volumes other than C: drive. To restore the system for PC,
Press 'Windows+S' and type System Restore and click 'Create a restore point'
Click 'System Restore' button
Click 'Next' and choose the Restore Point from the list
Click 'Next' and then click 'Finish'
Wait for a while till the process is finished. After system restart, you will be able to access lost files and folders.
2. Using Windows Built-In Repair tools
· Try CHKDSK
CHKDSK utility helps you fix the file system errors and bad sectors on the storage drives After running CHKDSK, you might be able to access the drive and data from it. To run CHKDSK,
Type chkdsk X: /f in the Command Prompt (with admin rights) where X is the letter of the affected storage drive.
Press Enter
Wait till the process is finished and then restart the system or reconnect the affected drive.
· Run SFC Scan
System File Checker or SFC is an inbuilt utility in Windows that helps you fix the damaged or deleted system files. Sometimes, when the system files get corrupt or lost, your system starts to behave strangely and you can't access some features on it. The inaccessible drive is one such issue. Therefore, run SFC scan using the following steps and fix the affected system files to get access to your drive and data.
Launch the command prompt with Admin rights
Type SFC /scannow and press Enter
Wait till the process is finished. Then restart your system so that replaced files can take effect. If SFC scan hasn't found any issue, follow the next technique and you don't need to restart the system.
· Update Disk Driver
You can update or re-install corrupt or damaged Disk Driver using Device Manager Tool in Windows. Just press Windows + S and then
Type 'Device Manager'. Click it and then double-click 'Disk Drives'
Right-click on your disk drive and choose 'Update driver'
Click 'Search automatically…' and wait till Windows finds the driver update. You can also download the driver from your drive manufacturer and select 'Browse my computer…' option to update the disk driver
If the update doesn't install, right click on the drive and choose Uninstall device. Press Uninstall again and then restart the system
When system boots, Windows automatically installs new disk drivers.
3. Hard Drive Data Recovery Using Data Recovery Software
This is the last resort when none of the above methods work. If the lost data is critical for you, then follow this method instead of the above-given solutions. Any reliable data recovery software such ADRC Data Recovery Tools, Wise Data Recovery, or Disk Drill, can help you securely recovery your lost data from storage drives even if the drive is corrupt, inaccessible, or formatted.
Conclusion
You should inculcate a habit of creating scheduled backups to avoid permanent data loss situations. In the absence of backup, use the troubleshooting tips and techniques explained in this guide. However, if the data is critical and the above-solutions doesn't work, take help of a reliable data recovery tools that can help you get back your deleted or lost data even from encrypted drives and drives that have got corrupt, inaccessible, and formatted.
SEE ALSO: Best Free iPhone Data Retriever Software
SEE ALSO: Best Free Mac Data Retriever Software
SEE ALSO: 5 Best Chatbot Builder Platforms
SEE ALSO: Effective Rules to Follow While Implementing RPA