Customer support platform Helpshift has appointed Linda Crawford, Salesforce veteran executive as the new Chief Executive Officer (CEO) of the company. Crawford will take the helm immediately, while founder and current CEO Abinash Tripathy will become Helpshift's Chief Strategy Officer.
In her new role, Crawford aims to help drive the company's next stage of growth, leveraging her experience to rapidly scale the company to fulfill the need for the next generation of customer support.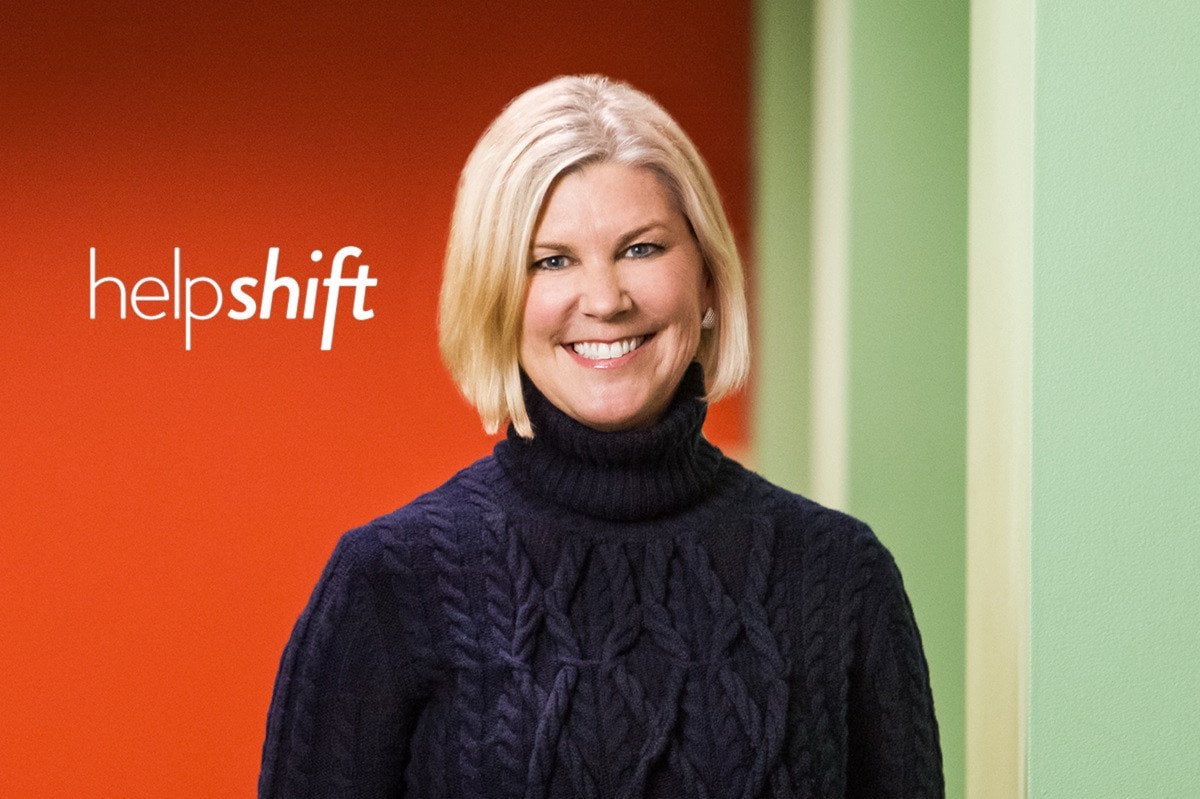 Speaking on her role, Linda said, "I couldn't be more excited to join Helpshift as the CEO. Joining Helpshift was an easy decision. Helpshift is solving something big, something disruptive: meeting customers wherever they are and providing instantaneous conversational help."
Adding further she said, "I can't believe that I've been in the CRM business since 1996. As I look back over those twenty plus years, I'm proud of our industry for making improvements in customer service for business to business. But, what about us as consumers??? I don't know about you, but I dread calling, emailing or chatting with the vendors when I'm the consumer. For the first time, we have the technology platform, the data and the software to make sure no customer feels like a case number when they need help."
Helpshift looked at servicing consumers from their point of view. Consumer first. That means mobile – in an app or mobile web. It means massive scalability to collect valuable data to provide proactive and personalized support. Knowing that consumers don't want to call or email or chat meant a messaging-first approach.
Helpshift is off to a great start, with over 600 million users being supported with their technology every month. "We are just at the beginning of our journey. My plan is to help Helpshift grow like the business I oversaw for Salesforce: Sales Cloud Products. As the Executive Vice President & Cloud CEO of that division grew the business from $1B to $2B in three years. We grew the customer base to 150,000+ customers and 2,500,000+ users," said Crawford.
Founded in 2010 by Abinash Tripathy and Baishampayan Ghose, Helpshift is based out of Pune. The platform helps companies to engage their customers with their apps through targeted push campaigns, and proactively avoid any in-app frustration through native FAQs and In-App Messaging.
The genius of Helpshift comes from the incredible team, Abinash Tripathy, Helpshift's co-founder and now Chief Strategy Officer, Baishampayan Ghose co-founder and CTO, Tushar Makhija VP of Sales & Success and Pradeep Jindal VP of Engineering. Together they will drive Helpshift's next stage of growth to change customer service forever.