Like any other social media profile, your username is one of the most important aspects of Snapchat. It works as an identity so that people can recognize you, connect with you and connect with your brand. For whatever reason, if you want to change your username on Snapchat, the question is, is it possible? And, what happens when you edit or change your username on Snapchat?
In this article, we'll tell you everything you need to know about changing your Snapchat username and display name. So let's get started.
How to Change Snapchat Username?
Snapchat allows you to change your Snapchat username once every 365 days, and the company makes the process fairly easy. To change and use the desired username, follow the steps given below:-
Note: Since you can only change your username once a year, it's important that you choose the one you really want.
Open Snapchat on your smartphone and tap on your Bitmoji in the upper left-hand corner.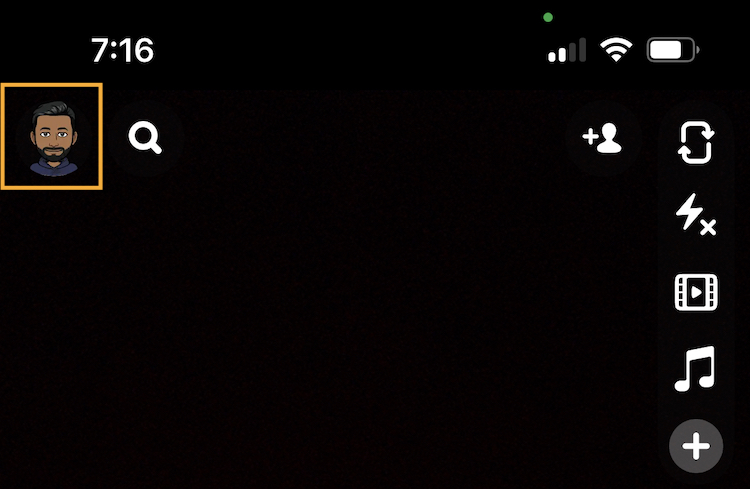 Now look for the Settings cog in the upper right-hand corner.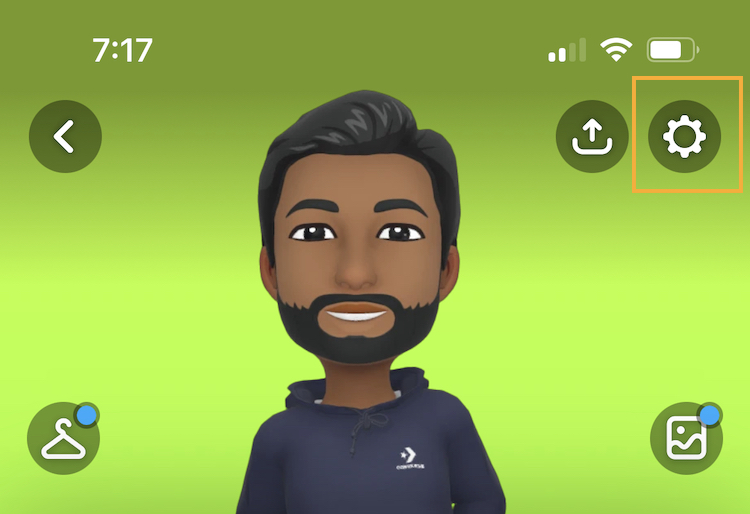 Tap on the Username option in the menu.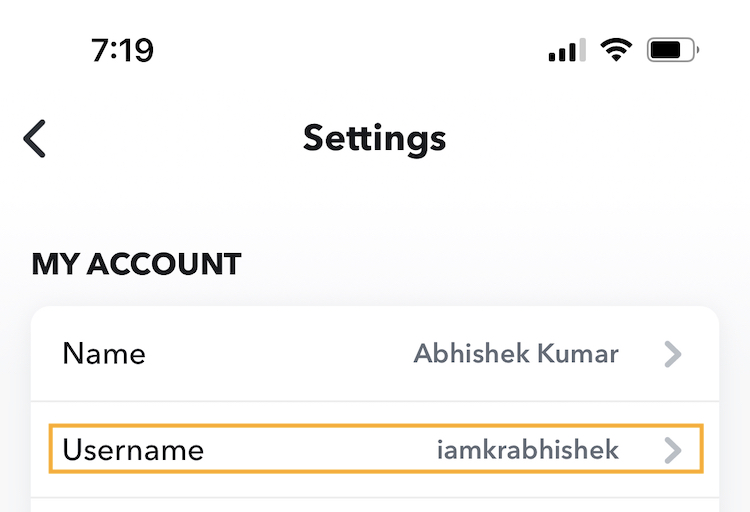 Click on the Change Username hyperlink under your current username.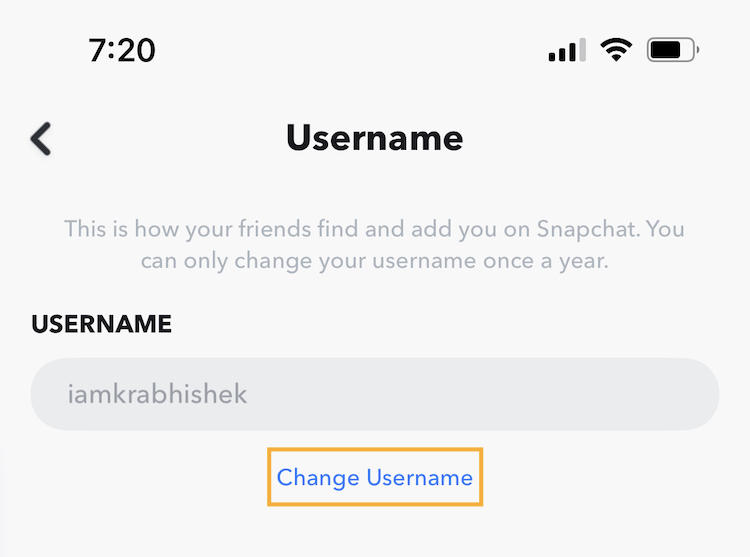 When the prompt appears, tap the Continue button. If you have changed your username in the last twelve months, a pop-up will appear telling you the date it was changed, and you will not be able to proceed.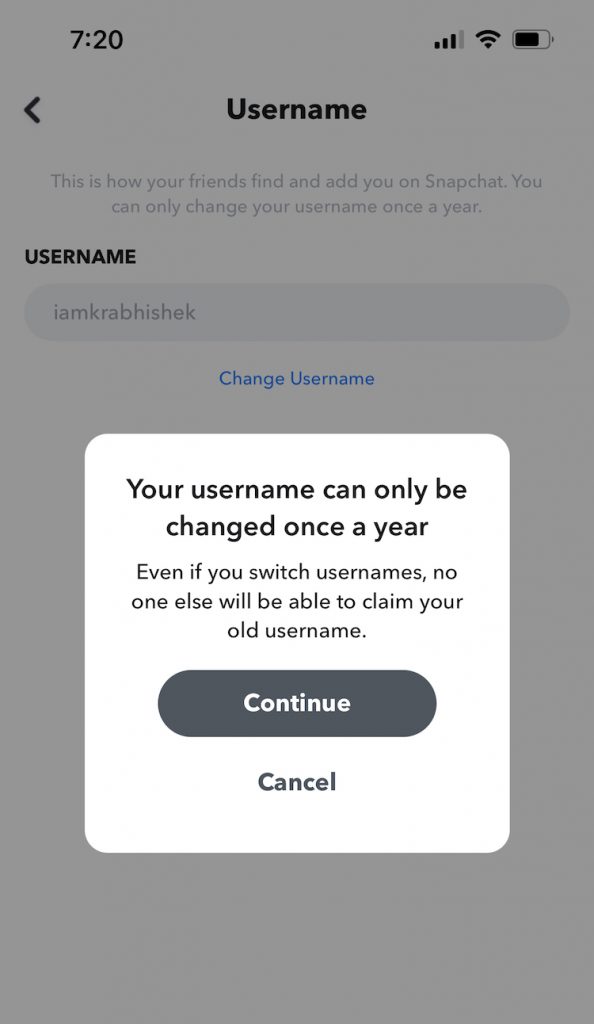 Here, you need to fill the new username. Then, tap Next.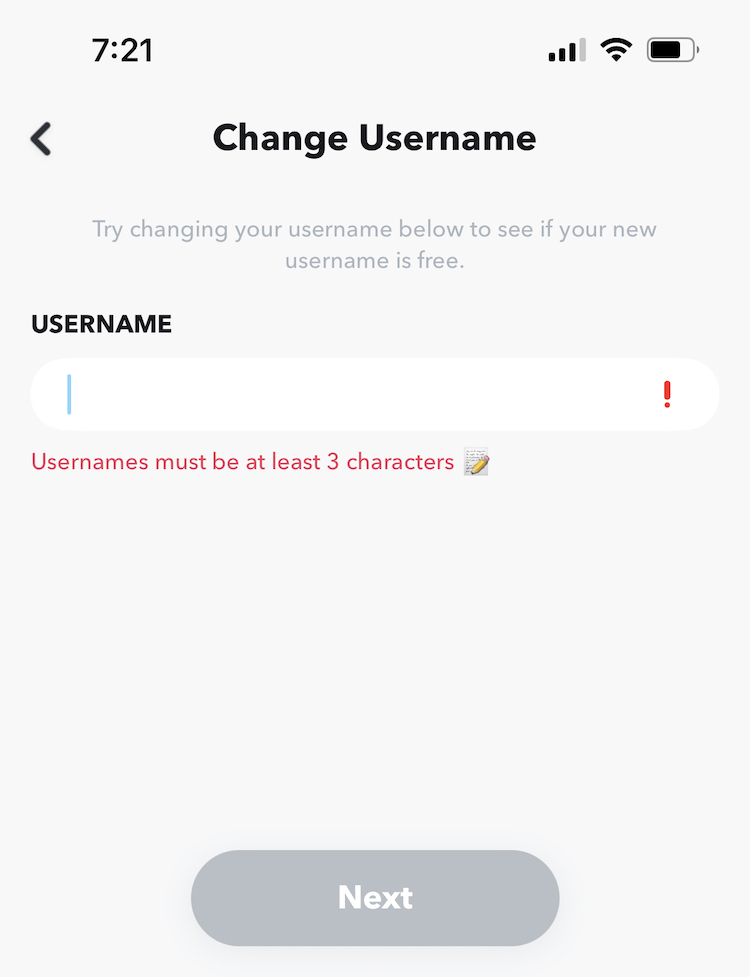 Please fill in your Snapchat login password when prompted and then click on the Next button.
And, tap on the Continue button to confirm and take the changes into effect. Finally, you will see the confirmation window.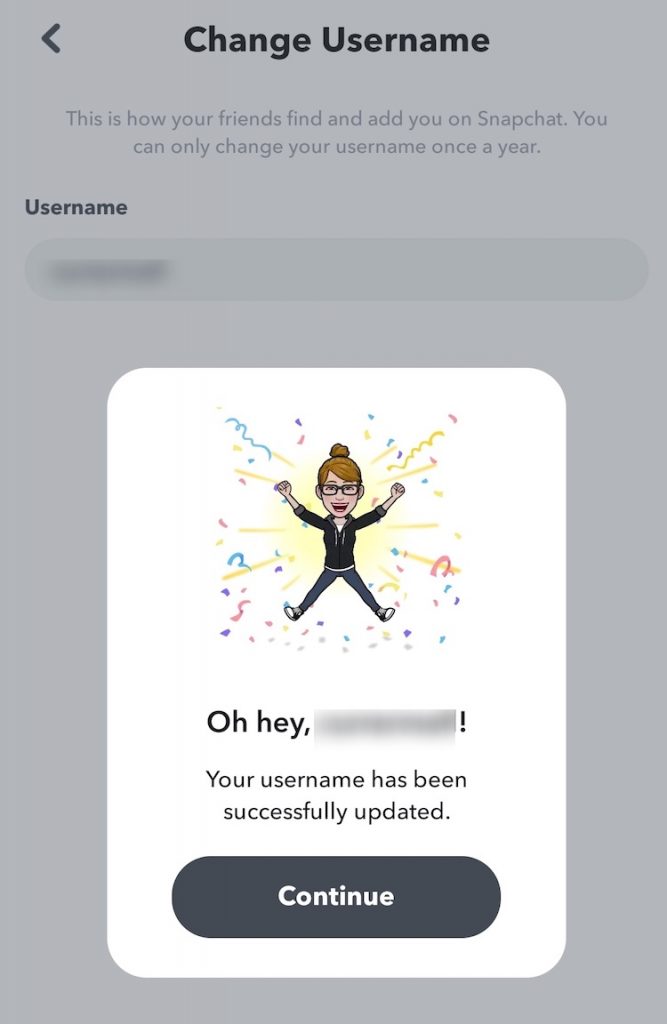 How to Change Snapchat Display Name on Mobile
If you want to update your display name instead of your username, then here is how to change your Snapchat display name on mobile:-
Open the Snapchat app on your smartphone.
Now go to the "My Profile" section and click on the "Settings" option.
Next, you will click on the "Name" to write a new display name.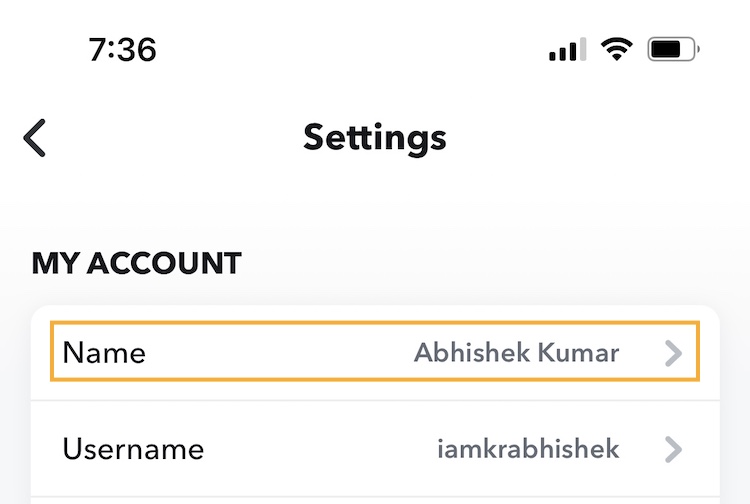 First, you will remove the old name. Now, enter the new display name, and then tap on the "Save," option.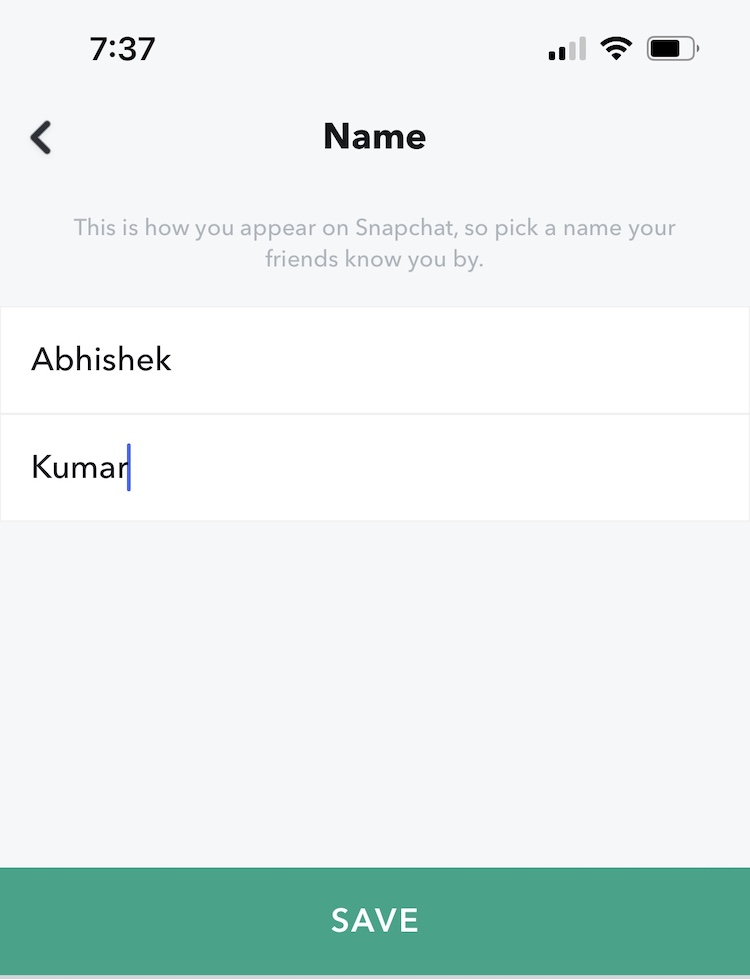 Now, the new name will appear and everyone will see it on your profile.
Common FAQs – Snapchat username
You can check out a few more questions and their answers about changing your Snapchat username.
Q. Is it possible to change the Snapchat display name on a desktop?
We understand that you are not near your phone and you want to change your Snapchat display name using a desktop, but unfortunately, you are out of luck. Because changing your display name isn't an option, you can still log into your account on your desktop through the Snapchat Login page.
Q. What to do if someone else changed my username?
In this situation, you may see the email you received from the Snapchat team notifying you that your username has been changed. You can see an option for help there. Click that link to report unauthorized access to your Snapchat account. You will also need to reset your Snapchat password immediately.
Q. How username and display name is different from each other?
There are two personal identifiers in a Snapchat account. When you send a Snap or post a story, the first one, your display name, is visible to others. On the other hand, when a friend wants to find your account, they look for your username.
While one important difference is that you can change your display name as many times as you want, your username is limited to once every twelve months.
Q. Can I reuse a username?
Unfortunately, you are not allowed to reuse the username that you previously had. This is another reason why you'll need to make sure you no longer want your old username before switching to something new. In case you make a mistake, there is no rollback option.
Wrapping Up
We are not very careful when creating a username for our social media profile and sometimes we regret creating it. However, you should not feel embarrassed for any reason. Snapchat does allow you to change your username and display name. You see it is a very easy and quick process.
You can leave a comment in the below section if you have any questions regarding changing your Snapchat display name.
See More: How to Enable Dark Mode in Snapchat
See More: How to Delete Snapchat Permanently