SoundCloud has transformed the music streaming industry ever since it was incepted in 2007. Originally, it was designed as a streaming service and the platform today hosts millions of tracks from artists around the world. You can listen to an unlimited number of tracks as long as you have a reliable internet connection without paying a dime.
Can you download Music from SoundCloud?
Over time the platform has evolved to allow users to download music and play it when they are not connected to the internet. However, not all the songs can be downloaded. In fact, many artists now use SoundCloud to earn money as the platform allows them for monetization. But, if the artists opt to distribute their work for free, they can put a download option next to a song. The other way is to get SoundCloud Go to download music for offline listening.
How to Download Music from SoundCloud
That said, if an artist has not imposed download restrictions on their content then you can download and save it in just a few clicks. Here is how.
1. Go to the SoundCloud official website.

2. Sign in to your account using your preferred sign-in methods. If you are using SoundCloud for the first time then you need to signup first.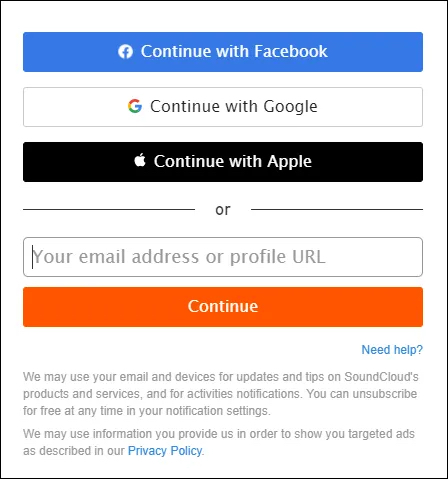 3. Click on the search box on the top and search for the song that you want to download.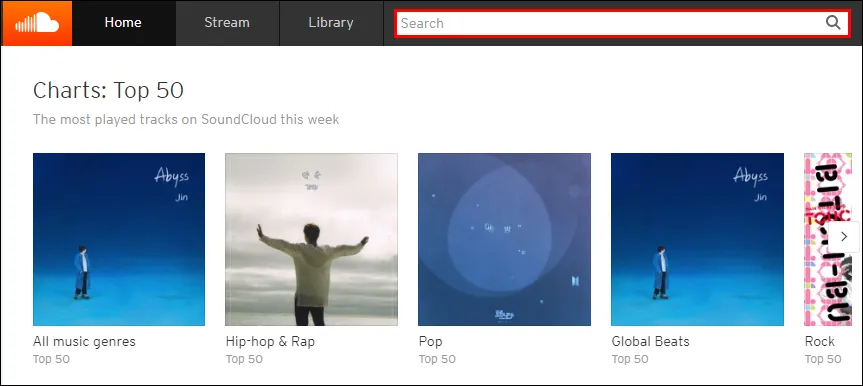 4. Once the song has opened click on its name and look for the download option.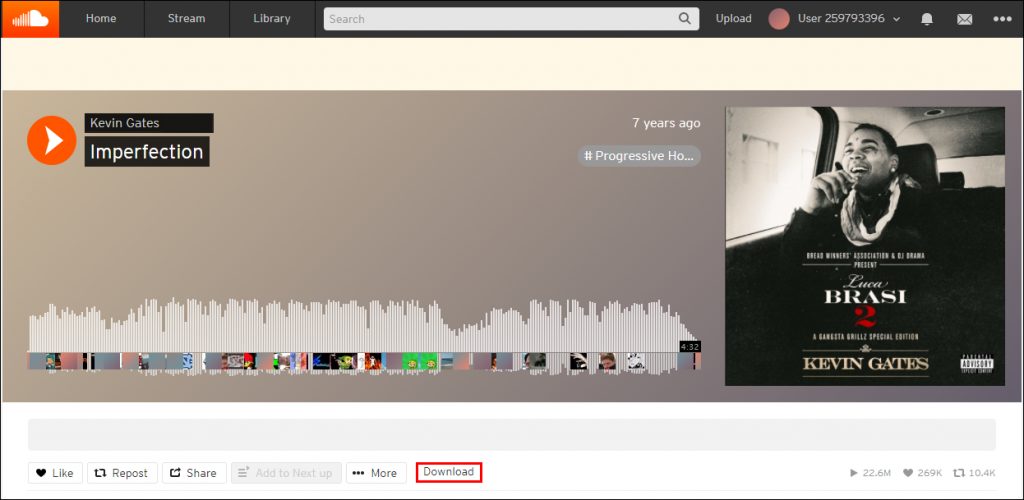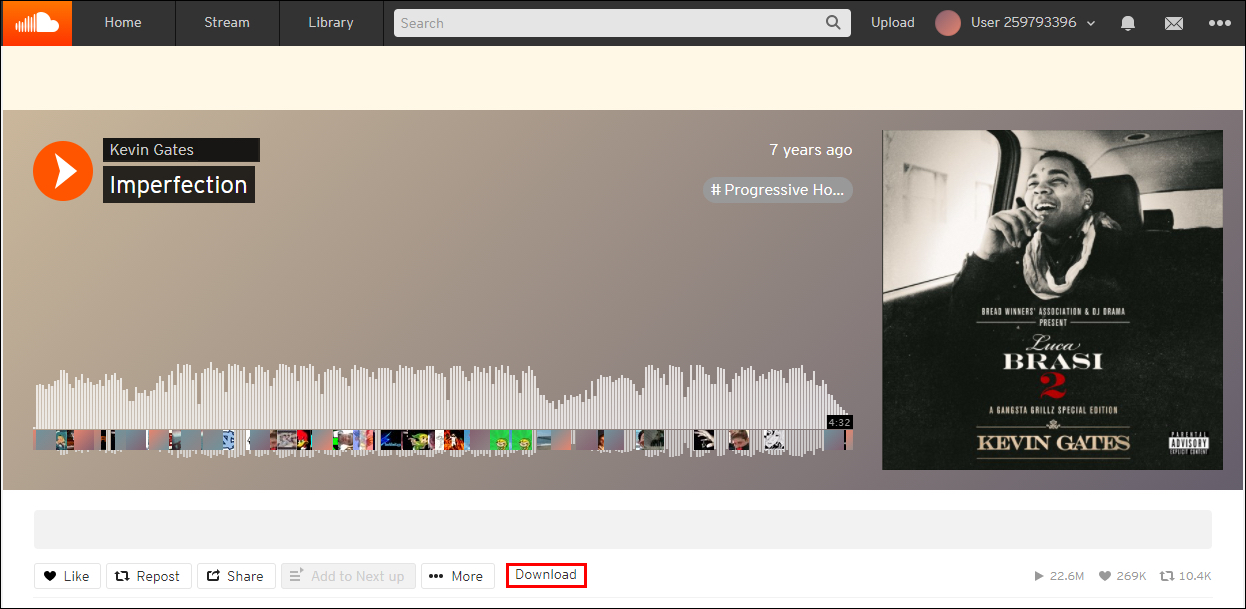 5. Click on "Download" to save the file on your device.
If you don't see a download option there that means the artist doesn't want users to download their content for free. In this case, you need to upgrade your account to SoundCloud premium.
Subscribe to SoundCloud Go or Go+
That said, you can subscribe to SoundCloud premium and download music to the app for offline listening without any ads. In fact, by purchasing a SoundCloud subscription, you are sponsoring your favorite artists who upload their music to the site.
If you choose not to subscribe to SoundCloud Go or Go+ and artists have imposed download restrictions on their content, is that the end of the road for anyone who wishes to listen to the artist's music offline? No, alternatively, you can try out other methods and tools discussed later in this article.
See More: Best Free Music Download Apps
Download songs from SoundCloud to your iPhone or iPad for free
If you're using an iPhone or iPad, you can comfortably download songs from SoundCloud using third-party apps. Here's how to download music from SoundCloud to your iPhone or iPad:
1. Download the Soundcloud Downloader command and add it to your iPhone. If you have iOS 14 and below, make sure your device is allowed to run untrusted commands.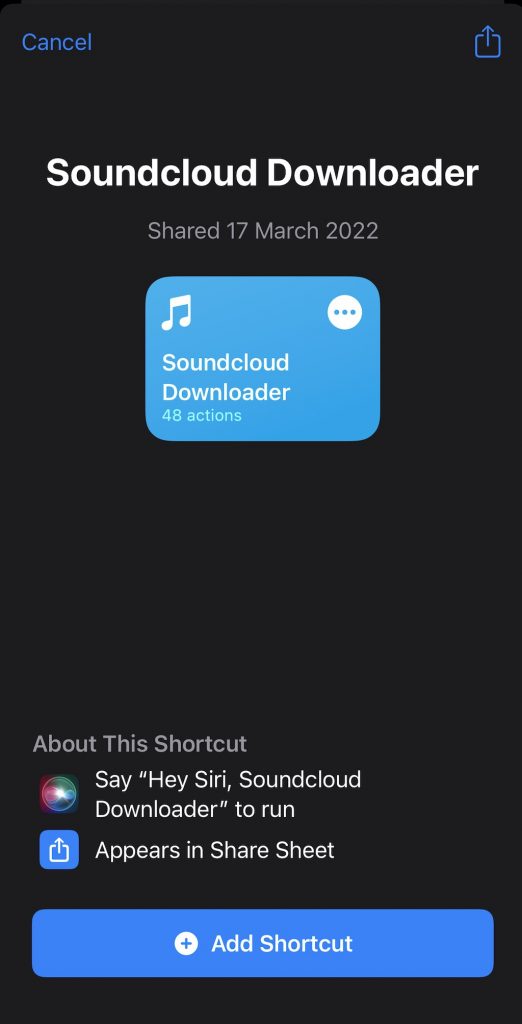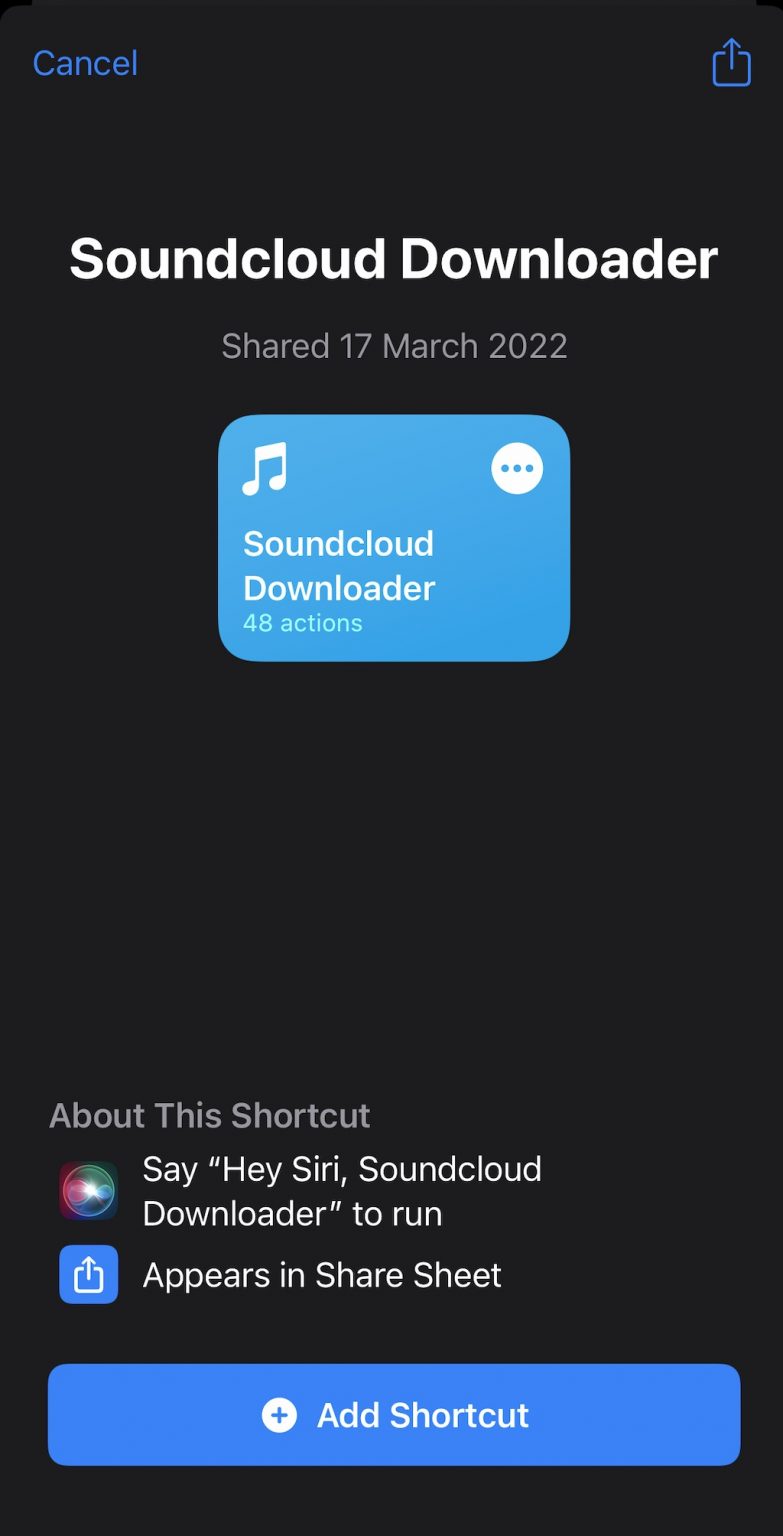 2. Open the SoundCloud app or SoundCloud website and find the song you want to save as mp3.
3. Click the button with three dots next to the song.
4. Scroll the list of applications to the left and click " More ".
5. In the share menu, find and select " Soundcloud Downloader".
6. In all notifications, tap Allow Once or Allow Always.
7. Select a download location in the Files app and click Done.
8. Open the Files app and navigate to the folder where you saved the downloaded track from SoundCloud. You can now open this MP3 file to listen to the track.
If this command does not work for you, try another one.
How to Download Songs From SoundCloud on Android
To download a song from SoundCloud to your Android smartphone, you need to download and install the SoundCloud Downloader app from the Play Store. This app is popular among Android users as it is designed to infiltrate SoundCloud, allowing them to download content directly from SoundCloud.
Here's how it works:
Download and install the Exposed Installer app.
Now go to the "Download" section and enter "SoundCloud downloader" in the search icon.
Download and install the SoundCloud downloader on your Android device.
Finally, reboot your device to complete the process.
Open the official SoundCloud app and click on the name of the song you'd like to download.
Tap on the three dots and select the "Download" option.
All downloaded songs save in the location specified on the SoundCloud downloader app. You can change the location right from the app's main interface.
See More: Free Music Websites To Download Songs Legally
Download music from SoundCloud on Mac and PC via web services
If you do not want to use commands, then you can simply use third-party web services.
Open the SoundCloud app or go to the official website.
Search the song via the search box. Then, open the song and copy the link to the song. You can do this by clicking the three-dot button > Copy Link.
Now go to the forhub.io website in a web browser of your choice.
Paste the copied link to the track from SoundCloud and click "Download the song".
The song will automatically be saved to your Downloads folder.
Open the Files app and go to the Downloads folder, here you will find the downloaded track from SoundCloud.
That's all. You have downloaded and saved the track/song of your choice. Now you can listen to downloaded music without the Internet.
Similarly, you can also download a song from SoundCloud on Chromebook using above described method.
Enhance Your Music Listening Experience with SoundCloud
It is an undeniable fact that SoundCloud has contributed a lot to music streaming services. The platform has empowered many artists with the widest reach of users streaming music across devices. However, downloading music from the platform is not always straightforward. Fortunately, there are several effective methods that allow you to download music tracks or songs from the platform.
How was your experience using SoundCloud? Share your thoughts about this music streaming platform in the comment box. You can check the FAQ section for any of your queries.
Common FAQs – Download music from SoundCloud
Q. Is SoundCloud Downloader Safe?
To answer the question, yes, it is completely safe to use SoundCloud Downloader as long as you use it for listening purposes. However, you may run into trouble if you use it for commercial purposes. SCDownloader or a specific SoundCloud downloader program is designed for personal use.
Q. How Do You Save Songs From SoundCloud?
If you have a premium subscription, downloading and saving songs from popular streaming services becomes easy. You can use the search bar to locate the song of your interest. Then, under the waveform of the song, click "More". From the resulting dropdown, select "Download File".