Apple Deep Fusion technology first appeared in 2019 with the iPhone 11. Image processing systems that use AI to create better-looking photos, especially in poorly lit, reportedly produce highly detailed images that look more natural and with less noise. Now it is also supported on iPhone SE 3, iPhone 12 and 13. In this article, we will tell you how to enable Deep Fusion on iPhone, how it works and when this feature will work.
What is Deep Fusion?
As mentioned earlier, Deep Fusion is an image processing system that triggers automatically under certain conditions. Apple says the feature is capable of producing "images with better texture, detail and less noise in low light."
Unlike the iPhone's Night Mode feature or other camera settings, nowhere the user sees that Deep Fusion is in use, it is automatically turned on.
How does Deep Fusion work?
An Apple executive has explained this before. When you have Deep Fusion enabled on your iPhone, the camera takes eight photos at different exposures (four short shots and four additional shots). When you press the shutter button, the camera takes a long exposure shot. Then, in just a second, a neural engine combines the resulting images with different exposures, choosing the best ones, using 24 million pixels to optimize detail and noise levels. This is the wonderful science of computational photography.
When does it work?
Apple told The Verge that it has made Deep Fusion invisible to users for intuitive use. There is no indicator in the Camera or Photos apps and it doesn't show up in EXIF ​​data. Apple did it on purpose, they don't want people to think about how to make a better photo. The idea is that the camera will figure everything out for you.
As with the wide-angle (standard) lens, Smart HDR will be used in bright and medium light conditions, while Deep Fusion is activated for medium and low-light scenes (night mode is activated for low-light shots).
The telephoto lens typically uses Deep Fusion, except for very bright shots when Smart HDR is on.
For ultra-wide-angle lenses, Deep Fusion is never activated, instead, Smart HDR is used.
When it Doesn't work?
There are a few cases where Deep Fusion doesn't work. Please have a look at them.
When using an ultra-wide-angle lens,
With the "Display out of frame" function enabled,
During continuous shooting.
How to Enable Deep Fusion on iPhone Cameras?
Please note that Deep Fusion is only available on iPhone 11, iPhone 12, iPhone 13 and iPhone SE 3. To enable it, please follow below the steps: –
Go to Settings, then open Camera settings.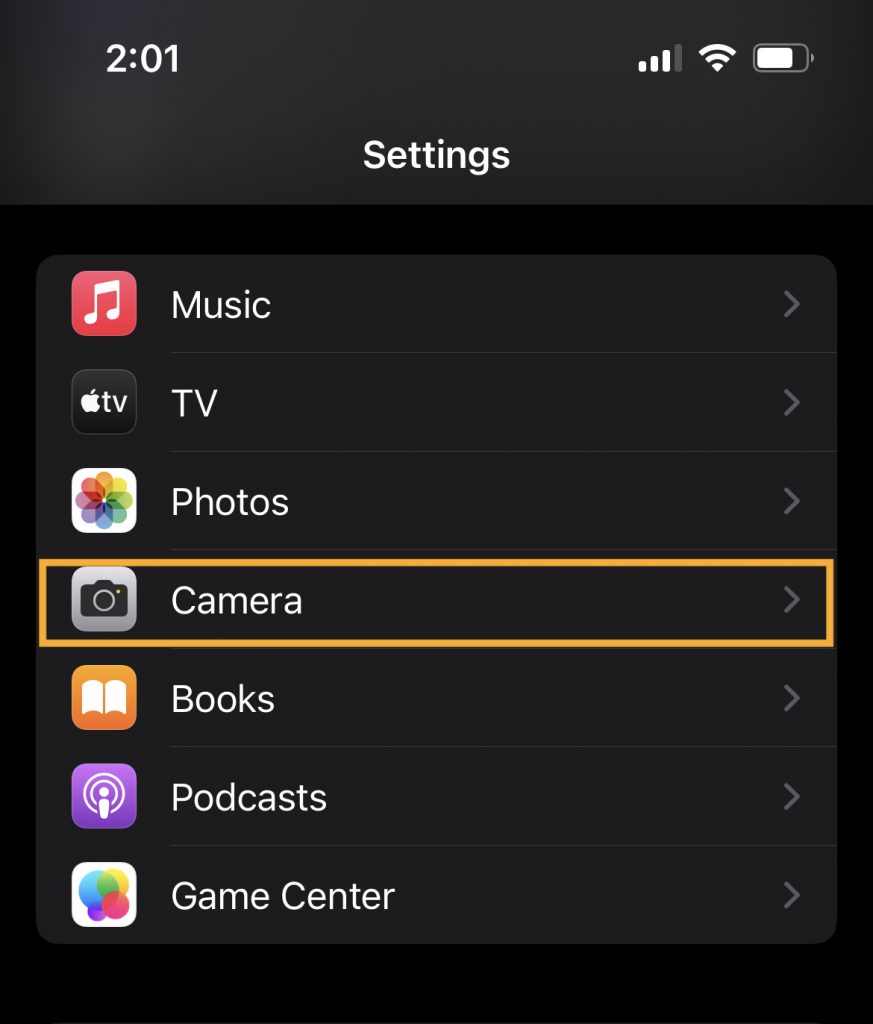 Scroll down to View Out of Frame option. Make sure it is disabled.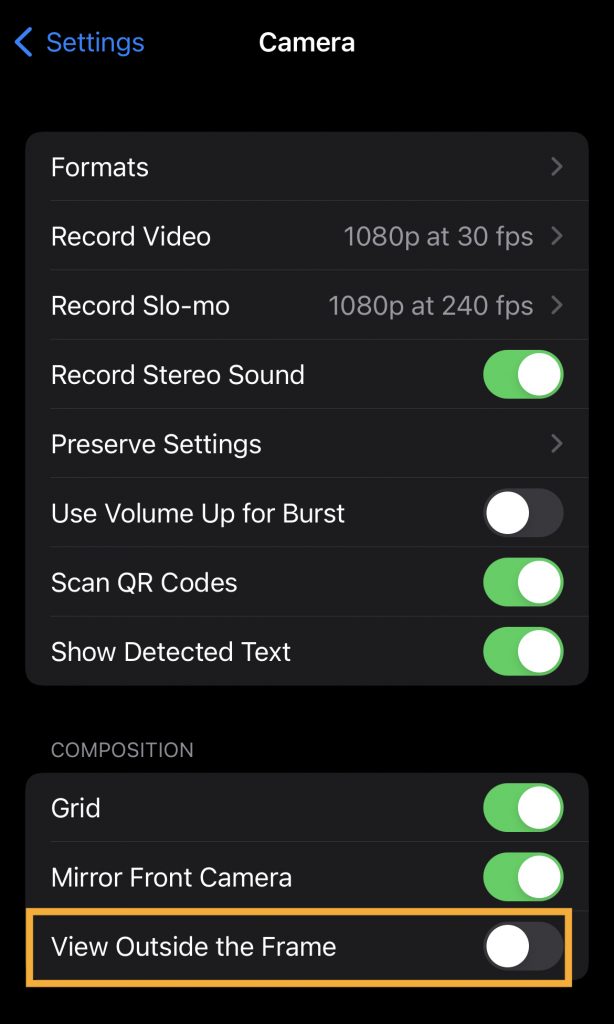 Make sure you are using a wide-angle (standard) or telephoto lens with a magnification of 1x or higher.
Deep Fusion now works automatically when you take a photo (will not work with a series of photos).
That's all for today. Tell us your thoughts and share them through the comment box below.
See More: How to set up Face ID with Glasses on iPhone
See More: How to check battery health on your iPhone and iPad?