Videocon Telecom, the telecom arm of the Videocon Group today announces its entry into fast growing Rs 6600 Cr Security and Surveillance market with its new brand of 'Videocon WallCam'. The company will bring in wide range of security and surveillance products with its prime focus on Video Surveillance products to cater Enterprise, Government, institutional and retail (residential and small commercial set-ups) segments, said in a press statement.
Videocon Telecom is already working on select Government and Enterprise Security & surveillance projects. With the launch of VideoconWallCam, the company is eyeing 15% of the organized player market share by the end of FY 2019 and aims to become the top 3 players in this category by 2021.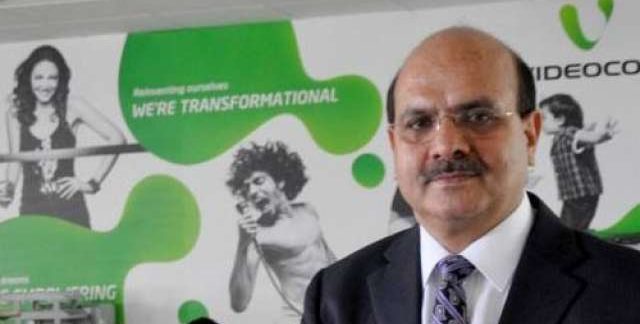 Arvind Bali, CEO of Videocon Telecom said, "The current Video surveillance market of approx. Rs 3650 Cr is 55% of the overall Rs 6600 Cr security & surveillance market and is projected to grow at a CAGR of 26% and reach Rs 9150Cr by 2021, which is 2.5 times the current market size. The growth will be driven by households, including small commercial establishment (Shops& offices) segments and the key success factor for market expansion will be affordability, ease of use (plug n play), and quality. This is where Videocon as a brand has its expertise in. We are all set to enter this market in a big way and capitalize on brand acceptability, manufacturing capabilities, R&D, distribution strength and reach."
Videocon Telecom is engaged in various telecom related, non-spectrum dependent businesses including security and surveillance, smartphone accessories, smart homes & city solutions and Mobile VAS. The company is targeting top line revenue of INR 300 Cr during the FY 2017-18. The company's existing business lines including Broadband & FTTH business in Punjab, Haryana & Himachal Pradesh; Wholesale ILD Carrier business; Smart Solutions and Tower business are projected to contribute top line revenue of INR 1358 Cr during the FY taking the total consolidated revenue to INR 1658 Cr in the current financial year.
Additionally, the brand will offer customized security solutions such as vandal proof cameras, mobile vehicle cameras, access control systems, scanners and detectors, number plate reader solution, central monitoring system, boom barriers, X-Ray baggage inspection system, cloud storage with secure remote access etc.