A mélange of festive offers are at the grab with the Xiaomi Mi Fan Sale which is all set to crash the markets tomorrow.
The sale will be held on the official website of the company and Flipkart starting at 12 am. The sale will go on from 20th to 21st December…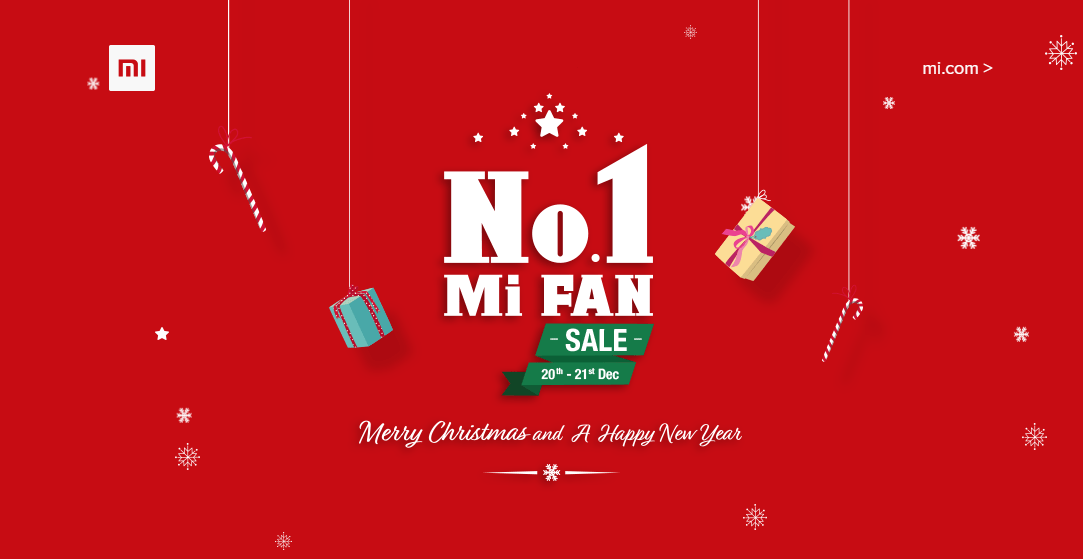 With Christmas at the door, the sale will hold a collection of amazing offers, new launches, discounts on smartphones and accessories. Xiaomi is hosting Rs 1 Flash sale (with cashback) during which the company will offer a couple of its products like the Redmi Y1 Lite Gold 2GB+16GB, Mi Wi-Fi Repeater 2 White, Mi Band – HRX Edition Black, Redmi 5A Gold 2GB+16GB, Mi VR Play 2 Dark Grey and Mi Router at Rs 1 only.
A handful of launches are also included in the Sale. This contains Mi A1 Special Edition Red (Picture Perfect Dual Camera) with Flagship dual camera, 2x optical zoom 4GB RAM + 64GB storage for Rs 12,999 just for tomorrow while the original price will be Rs 14,999. The company will also be introducing Redmi 5A with the price tag of Rs 4,999 and Redmi Y1 for 8,999 with both the prices exclusively for tomorrow.
The discounted products are quite a good snatch too! The Mi Mix 2 (Snapdragon 835 and 6GB RAM and 12GB storage) will be available for Rs 32,999 while the original price being Rs 35,999. Interestingly, Mi Max 2 ( 16.4cm display and 5300mAh battery) is priced at Rs 12,999 ( the original prize being 14,999). Redmi Note 4 will be at the grab for Rs 9,999, Redmi 4 for Rs 8499 and Redmi Y1 for Rs 6,999.
The sale will also throw a couple of startling offers on mobile covers and other accessories too. Under the Xiaomi Mi Fan Sale, a discount up to Rs. 100 off will be provided on cases and covers. The discounts also cover mobile accessories like the 20000mAh Mi Power Bank 2i that will be available at Rs. 1,499, down from Rs. 1,999 during the sale. Similarly, the 10000mAh Mi Power Bank 2i will be available at Rs. 799, down from Rs. 1,199.
Other discounts are available on the Mi In-Ear Headphones Basic Matte, Mi Capsule Earphones, Mi In-Ear Headphones Pro HD, Mi Bluetooth Speaker Basic 2 and the Mi Bluetooth Speaker mini. Along with these the Mi Router 3C, Mi Wi-Fi Repeater 2 and the Mi Air Purifier 2 are also covered under the offer.