Books are known as the most precious commodities in terms of the knowledge and wisdom they carry; they are regarded as the food for the brain that is needed every now and then. Interestingly, the word 'book' has been derived from German roots 'bok' that relates its meaning with 'beech' which is a tree, beechtree. The connection of books with trees is to imply that the ancient times had wooden slate as books.
The recent times have brought further evolution from turning parchments into digital thin screens. Now, most books are available in digital formats on e-readers like Kindle and Google Books.
What are EPUB readers?
While e-readers like Kindle and Google Books are available for avid readers to access it from anywhere and read whenever they wish, they are paid platforms and not everyone can afford it.
That is where the epub files and epub readers enter the dias that offer a seamlessly smooth experience seething with open-sourced libraries charging no fee. EPUB files are those ebook files that carry the '.epub' extension. Epub readers are the software that are programmed to read these epub format files.
Some of the best epub readers for Windows PC (both free and paid versions) are:-
Best EPUB Readers 2021
Kobo
Calibre
Icecream Epub Reader
Epubor Reader
Sony Reader
Epub File Reader
Adobe Digital Editions (ADE)
FBReader
Nook Reading App
Bibliovore
1. Kobo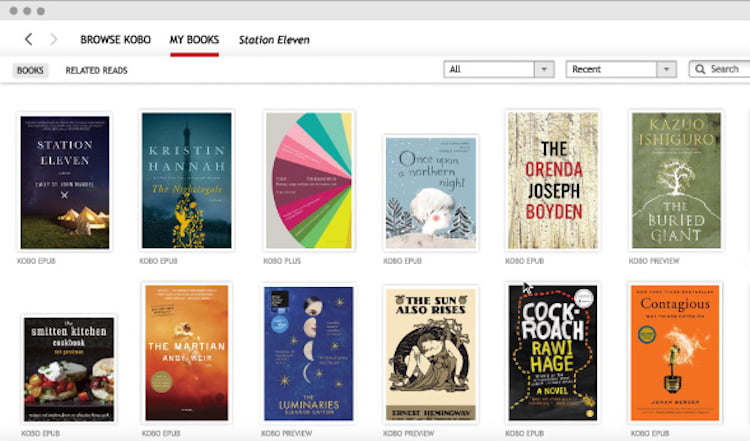 Similar to following Kindle's footsteps, Kobo also allows the user to purchase books from its richly stacked libraries and archives. Yet, it threatens the popularity and grossing of Kindle because of the availability of millions of free and economically priced books Kobo has.
Kobo is known for its feasible and magnanimous features of bookmarking the ebooks, and the proper tabs over the progress of reading down up till now. Apart from the explicitly filed stores from where you can avail and buy any type of book ranging from various genres and themes, the user interface system set is concluded as the best.
Also, seeing to the growing number of eye problems, the screen is customised according to the comfort of eyes.
Supported Platforms: Windows XP, Windows Vista, Windows 7 and Windows 8
Price: Free
2. Calibre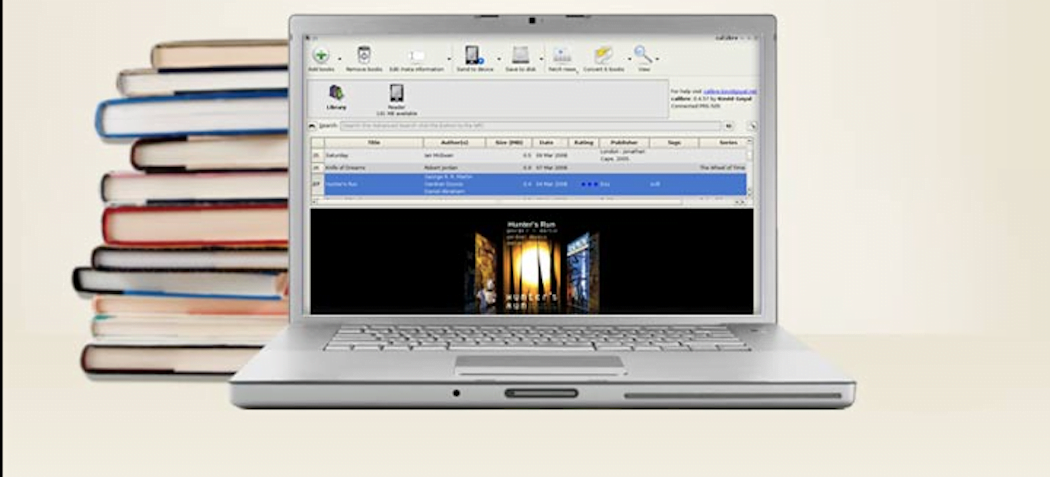 It is a conspicuously open-sourced and freely available epub reader that is compatible with not only Windows but Mac and Android as well. Calibre also holds its reputation as one of the oldest epub readers platforms.
The user can browse through the online portal of Calibre and surf through the myriads of books that transcends through countless genres. Also, the powerful epub reader offers personalisation and customisation options via an e-manager platform where the user can backup, save and create a library of his own.
The user can even share his library with other like-minded individuals, permitting the conversion and editing of online books into a more easily availing format as per need.
Supported Platforms: Windows, macOS, Linux, Android and iOS
Price: Free
3. Icecream Epub Reader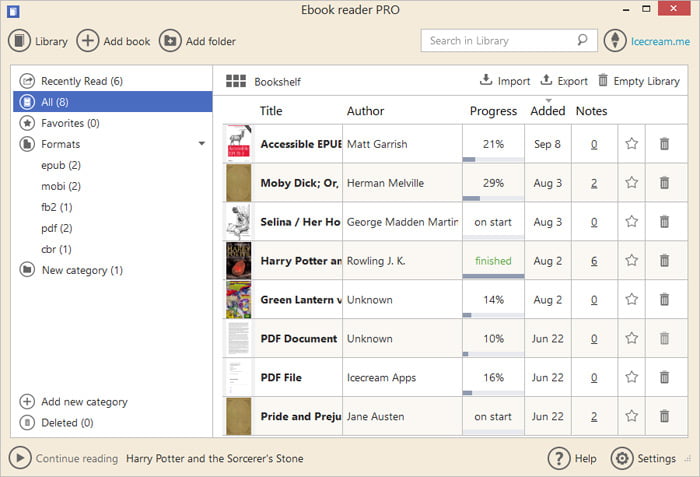 The Icecream studio had served its zenith when it had created its epub reader. The icecream epub reader which is designed specifically for Windows PC showers the user with a variety of magnificent aspects.
The free-to-use epub reader allows easy surfing through the internet for word meanings and provides various file formats besides the typical epub ebook along with strong language support. The page readability view and other customising options while reading makes it all the more alluring.
There is a free version, with some restrictions over optimal uses of all the features, and the pro version of around $19.95.
Supported Platforms: Windows OS
Price: Free
4. Epubor Reader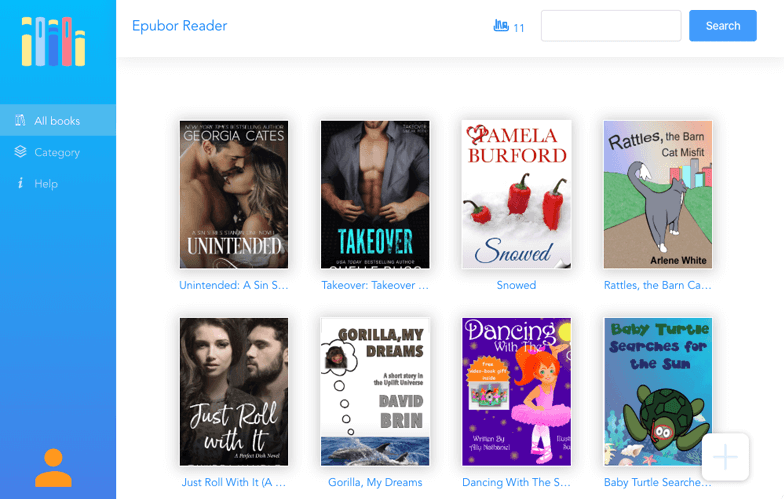 Sinking to the zenith like missing parts of a jigsaw puzzle, Epubor reader runs smoothly over PCs of Mac and Windows. The best feature of the epub reader is that there are various other file format reading options available besides epub files. All the books that are present in the archives are well-numbered and sorted; you can find any using the title, author name, or an ISBN number.
When you read a book, you will find that you can make edits to the way you want to view the file by changing the background colour, size of the fonts and page setting for reading view as per convenience.
Epubor Reader provides its services paid, $4.99, but the free trial mode is available as well.
Supported Platforms: Windows OS
Price: Freemium
5. Sony Reader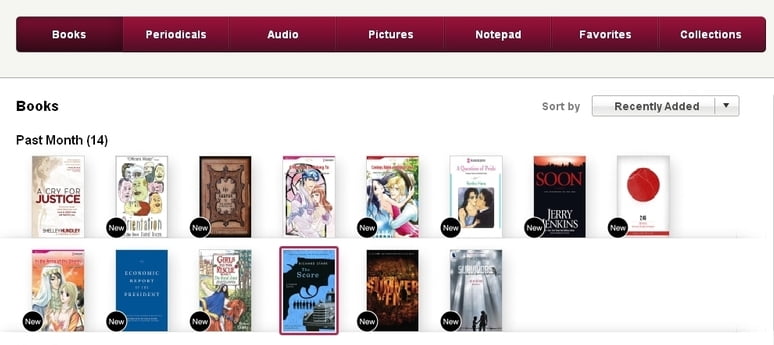 The sony reader is specifically designed for PC users where they can view ebooks over the screens of their PCs. Sitting compatible with windows, the reader allows you to digitally access the ebooks and even import the pdf files.
It is free to use software that is still facing development upgrades but hopefully will be more appealing when the final updates are done. The essence also includes magazines and newspapers.
For now, its lucrative aspects include the sync of books from the store, ebook management system where the user can create libraries of their own and access whenever they want, and a harmonising synchronization with the cloud system of Sony itself.
Supported Platforms: Windows OS
Price: Free
6. Epub File Reader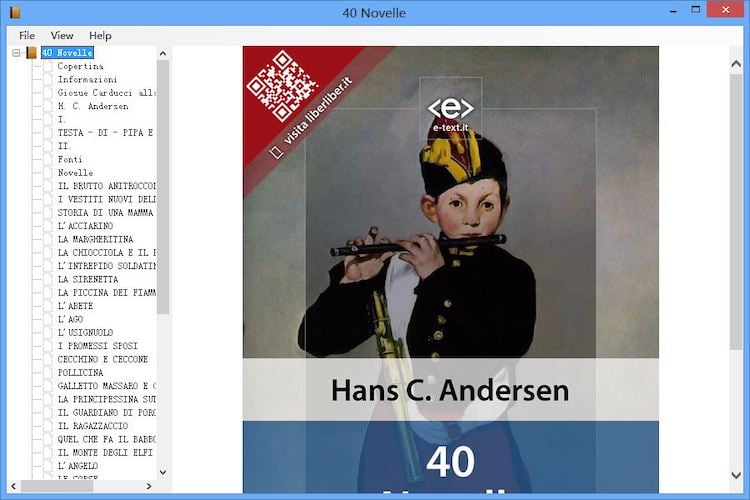 A recognised free-to-use epub reader, Epub file reader views all sorts of epub extension provided files and documents of other types.
The user-friendly interface provided by the epub reader is quite appreciated given the descriptive viewing formats: Divided into two parts, the left of the file or document being viewed currently shows the chapters surfing though while the right part proudly displays the content to its optimal length.
Sitting finely compatible with the Windows OS, the epub file reader is used without the need of drm. The best feature of the Epub file reader is that it does not eat up much space and has a memory location while being saved.
Supported Platforms: Windows OS
Price: Free
7. Adobe Digital Editions (ADE)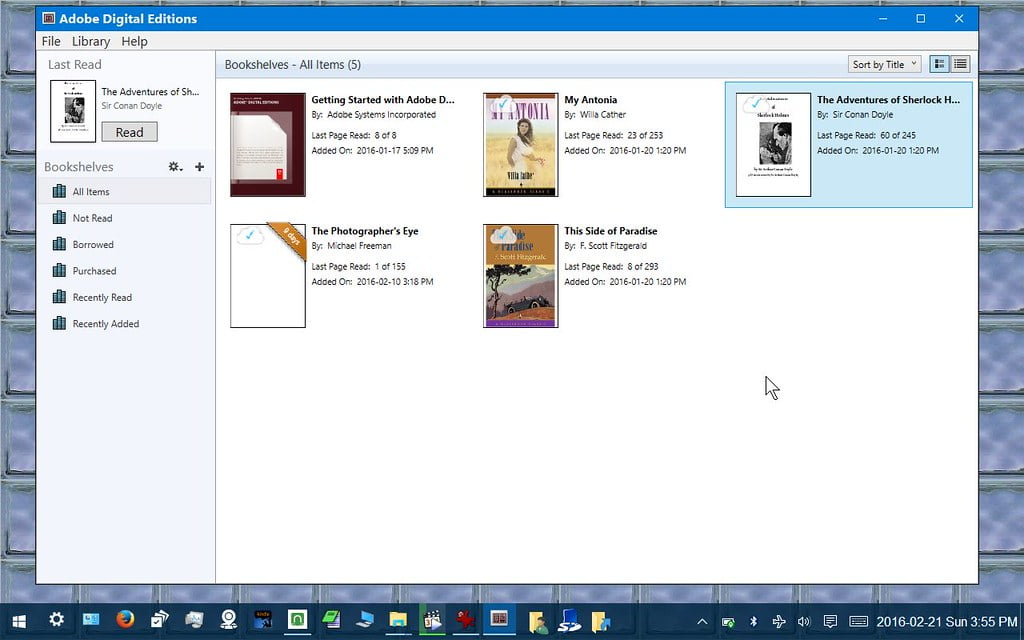 Adobe is a well-known software maker for both content creators and consumers. And, Adobe Digital Edition (ADE) is one of those software that is favored by readers. The software has a large user base due to its compatibility, supports PDF and EPUB files and more importantly, EPUB 3 formats.
ADE lets you access or rent a digital version of the eBook in your Adobe Library directly from public libraries. It's synced across devices using Adobe ID so you can read on the go. You can also create multiple bookshelves in it to organize your books according to their styles. You can highlight text, and there's support for different languages ​​as well. Unlike the Caliber, it doesn't have many customization options, however, making it one of the best ePUB readers out there.
Supported Platforms: Windows, macOS, Linux, Android and iOS
Price: Free
Download Adobe Digital Editions
8. FBReader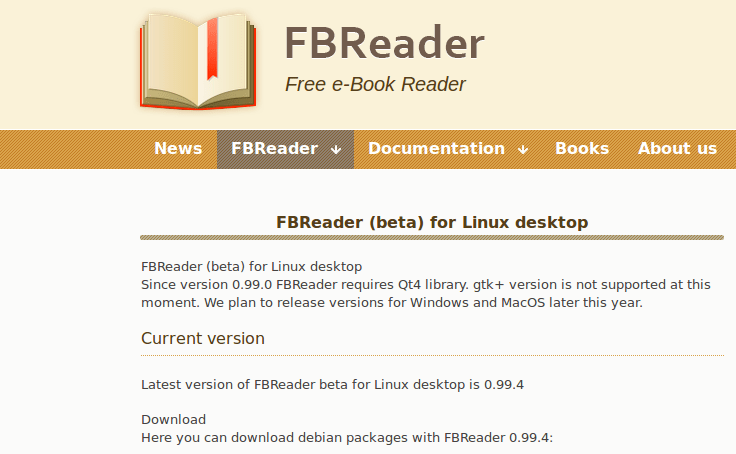 You may have heard the name referred to as Android or Windows Phone, but FBReader, a free eBook reader. It also has a dedicated version for Windows-powered PCs. Similar to some of the tools mentioned above, FBReader has an ultra-simplistic user interface with fewer buttons, but it prioritizes the reading experience. So, if you want to read without any distractions, FBReader is a great option that we would recommend. Plus, it supports a wide range of eBooks, including epub, fb2, mobi, rtf and html.
Supported Platforms: Windows OS, Linux, macOS, Android and iOS
Price: Free
9. NookReading App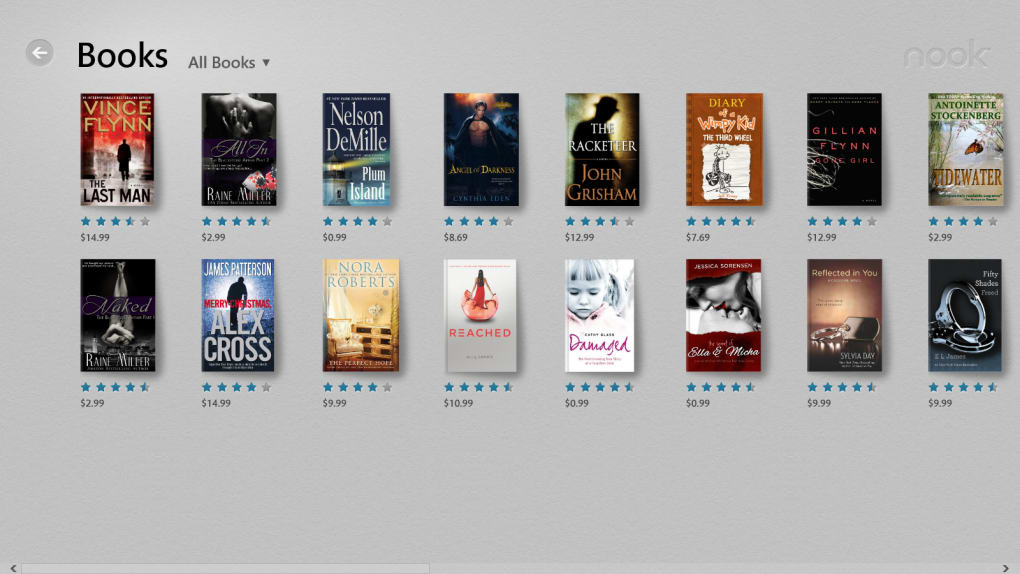 Developed by Barnes & Noble, one of the popular book retailers in the world, Nook is another free epub reader for Windows OS. You can download Knock eBook Reader from Windows Store and use it. Notable features of NOOK include highlighting and coloring to stimulate book reading along with a very impressive user interface.
In addition to the facility to import epub and pdf files, NOOK has an integrated store of books, magazines, newspapers, comics, etc. that you can purchase using a Microsoft account.
Supported Platform: Windows OS
Price: Free
10. Bibliovore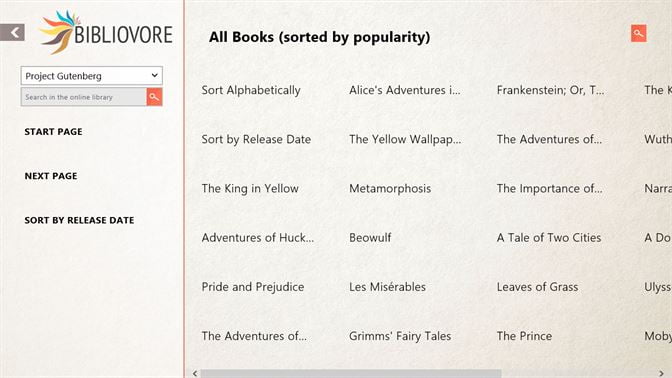 Bibliovore is a great addition to the best ePUB reader for your Windows PC. You can download it from Microsoft Store and start using it. The user interface is beautiful in every aspect and easy to navigate at the same time. It is compatible with both touch and desktop machines running Windows 10/8.1/8.
The best part of Bibliovore is that you can organize eBooks and manage them all in one place. The app comes with customization options such as font, text size, theme, metadata editing and more. It can sync your eBooks to other Windows machines because it uses OneDrive. It takes 10 to 15 seconds to load an eBook, which saves a lot of time.
Supported Platform: Windows (Microsoft Store)
Price: Free
Conclusion
Physical books might kindle a heartfelt connection but they are difficult to store and maintain as they suffer the ravages of time in the form of yellowed withering pages. Therefore, epub readers are the perfect alternatives because of their portability, accessibility and of course the affordability.
Some more epub readers like Cover and BookViser are also available that contribute to one of the finest epub readers present besides the above-mentioned ones.
Also, did you know that Michael Hart had invented the first-ever epub reader in history in 1871?
See More: Best Android Apps to Edit PDF
See More: Best Free OCR Readers