In the wake of the recent malicious global ransomware attacks, no matter how prudently you use your smartphone there's still no guarantee that it will stay protected and secured while browsing the internet. This predicament is also true for iPhones and iPads who can fall prey to malware, security loopholes and phishing activities. Now, you can either pay up a huge sum to get a decent antivirus from the App Store or have a look at ten of the best free Antivirus for iPhone and protect your pocket companion right away.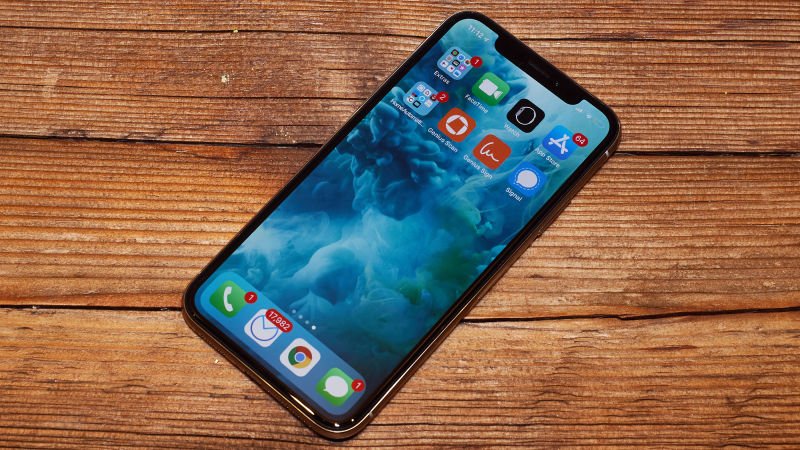 I'd rather, you chose the second option because it is a convenient/free method to keep your iPhone protected and secured when you are online. So, here is our roundup of the best free Antivirus for iPhone and iPad (not in the order of ranking).
10 Best Free Antivirus for iPhone and iPad in 2020
1) MobiShield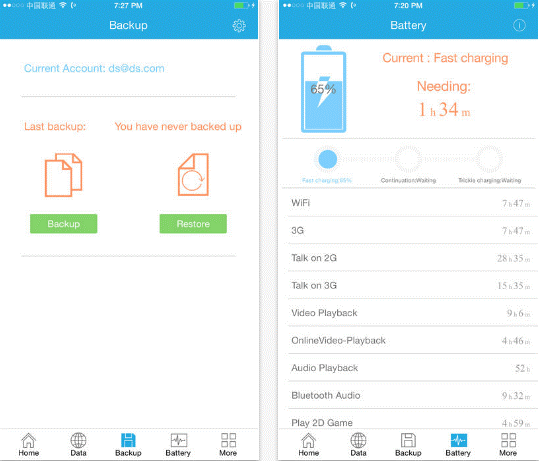 Renowned antivirus creator, Mobishield comes with a barrage of features that propel it to the top on our list of the best free Antivirus for iPhone in 2020. True to its name, MobiShield is a full-fledged mobile health checkup utility that also prevents the leakage of personal information from your device. MobiShield ensures that your data and device are secure and safe all the time by providing dynamic updates about potential virus threats.
It also constantly monitors your battery consumption and displays the current battery status with appealing graphics. What else has it going to be the best free antivirus for iPhone and iPad? This brilliant antivirus can scan any network your phone is connected to and quickly intimates you if the network's hazardous.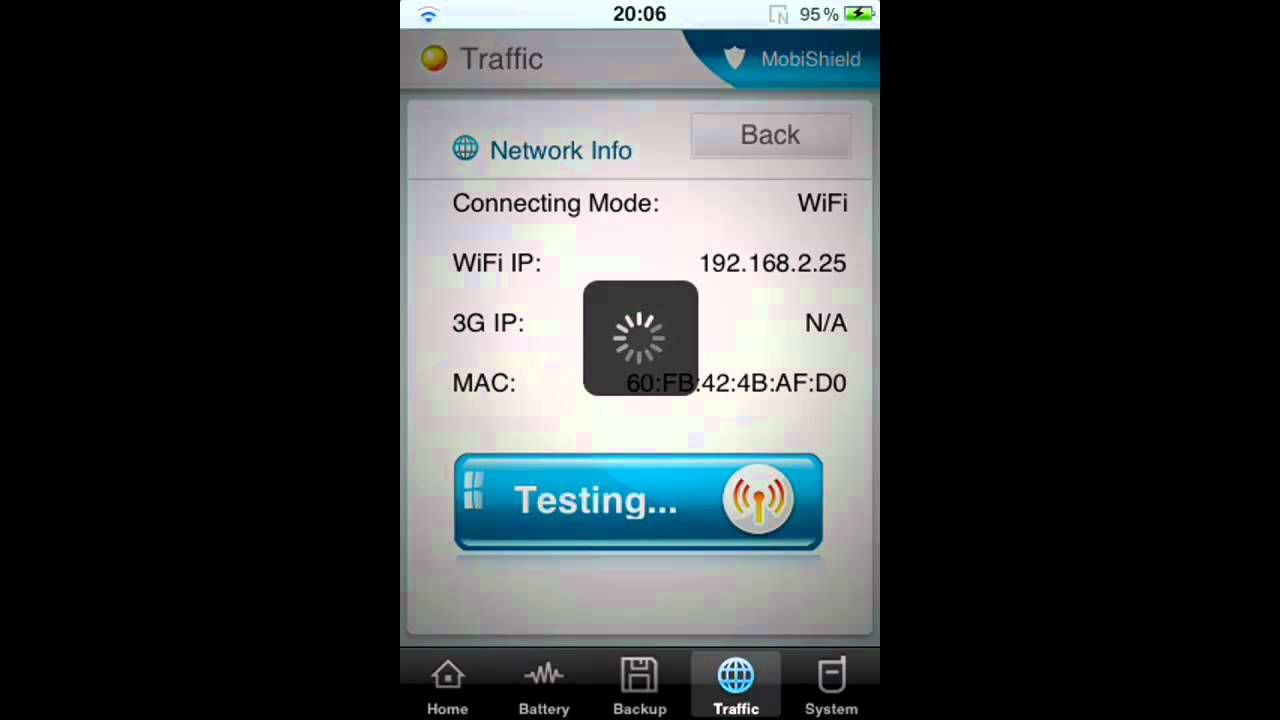 MobiShield can also backup your iPhone to ensure you don't lose your contacts and other crucial data. Further, the app monitors system storage, system information, and iPhone traffic in real time. You can also save up on your data charges through this app as it informs you about your data limit.
2) McAfee Security
Over the years, McAfee has established itself as a well-known antivirus that is synonymous with cybersecurity. And, with McAfee Security you don't need to worry about your device's security because you are in the company of perhaps the best free iPhone Antivirus. Some of its top features include: locating your lost device on map, wiping your contacts remotely, contact backup for future restoration, and more.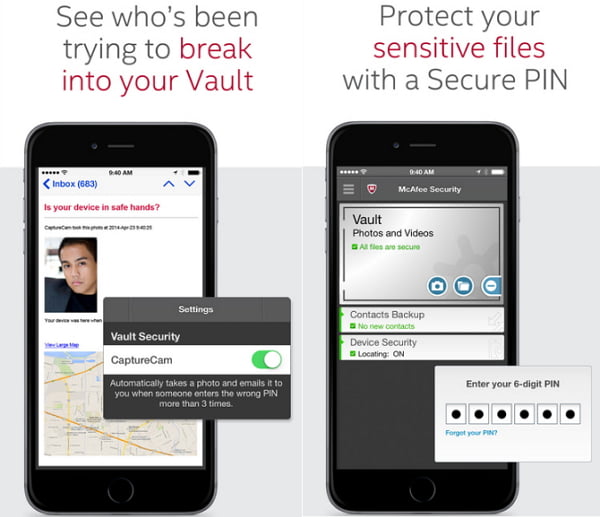 Moreover, through McAfee's robust "Secure Snap" feature you can protect your photo albums. Also, it comes with a pin/password that can lock photo albums and videos to keep them safe and private. Not to mention, it sounds off an alarm (even when silent) if your device has been stolen or lost.
Lastly, McAfee can safely encrypt all the media stored on your iPhone or iPad in case you lose access. If you haven't already, do check out McAfee Mobile Security which is among the oldest and best free antivirus for iPhone and iPad that keeps your device healthy and secure from malicious viruses.
3) Norton Mobile Security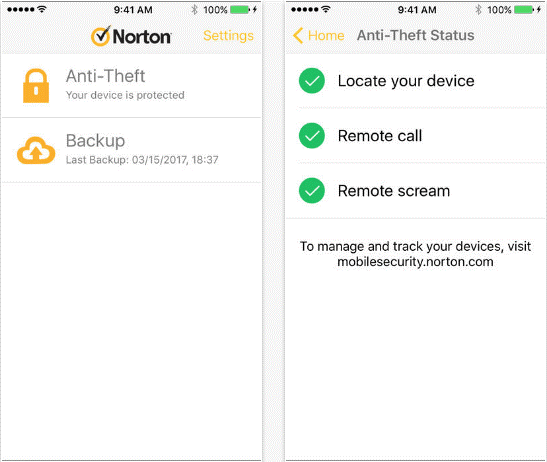 Norton is a very familiar name in the cyber security world and a staple antivirus in households with computers and mobiles. The iPhone variant of Norton Mobile Security is a very intuitive tool that provides real-time protection for your latest iPhone and iPad.
What injects it to our list of the best free iPhone Antivirus? For starters, it can automatically save the location of your iPhone when your device gives you low battery alerts. There is a data backup feature as well which can restore data online, too.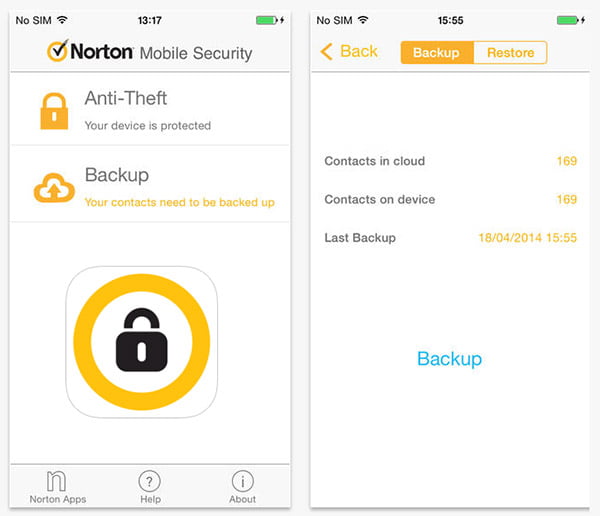 With Norton Mobile Security, users can easily find and track their stolen/lost device on a map through its remote locate feature. It also comes loaded with a contact backup and recovery tool which can even move your contacts from device-to-device making switching phones a cinch. Isn't that all you need in a best free Antivirus for iPhone and iPad? Moreover, you can make use of its security alarm feature called 'Scream' to scare off potential thieves.
4) Lookout Mobile Security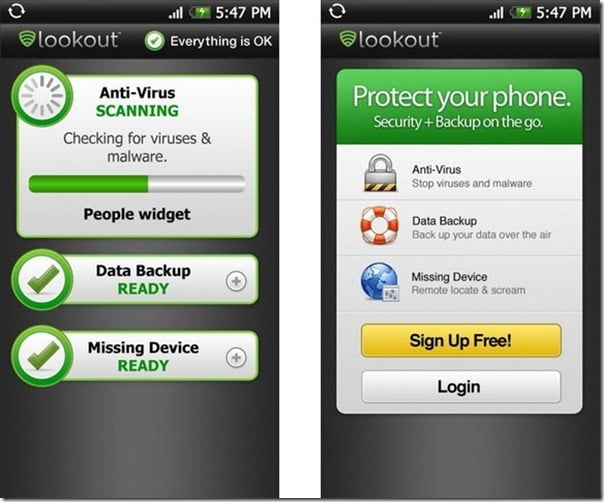 If you have Lookout Mobile Security installed on your iPhone and also happen to own an Apple smartwatch, then you can make the most out of its lost phone feature by calling your device and tracking it. Some of its dazzling features include iOS updates alerts, backing up personal data (such as contacts, photos, and videos) and providing your phone's last location (if its lost).
But, the factor that makes Lookout Mobile Security one of the best free iPhone Antivirus is its ability to track your social media accounts to make sure your personal information is intact. With Lookout, you can rest assured about identity theft protection and closely track your personal and financial information. Lookout free iPhone antivirus also notifies you if any personal info is found exposed online.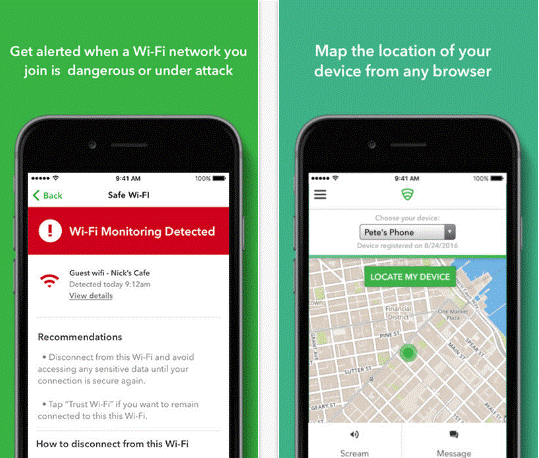 Moreover, it can download your personal data that was backed up onto a new device, and even boasts a "find my phone" feature that sounds off a scream alarm if your device is lost. However, you will have to buy the premium version of Lookout Mobile Security to get more features for your phone's foolproof protection.
5) Trend Micro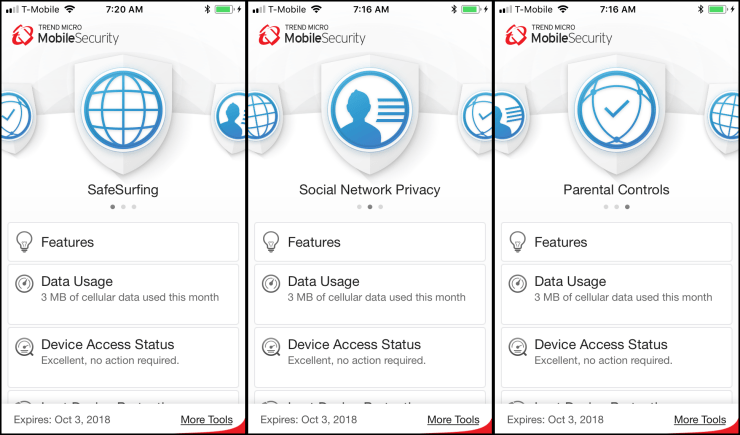 Another impressive app on our list of Best free iPhone Antivirus, Trend Micro can be paired with Safari to make your web browsing experience on an iPhone totally secure. Furthermore, if you aren't a fan of Safari, it is not binding on you to use it because Trend Micro can provide full-fledged safety to other internet browsers as well.
Some of its most prominent features include: alerting you of any suspicious apps or websites that you may have stumbled upon, backing up of your contacts and managing your data usage as well as tracking your monthly data charges.
6) Bitdefender Central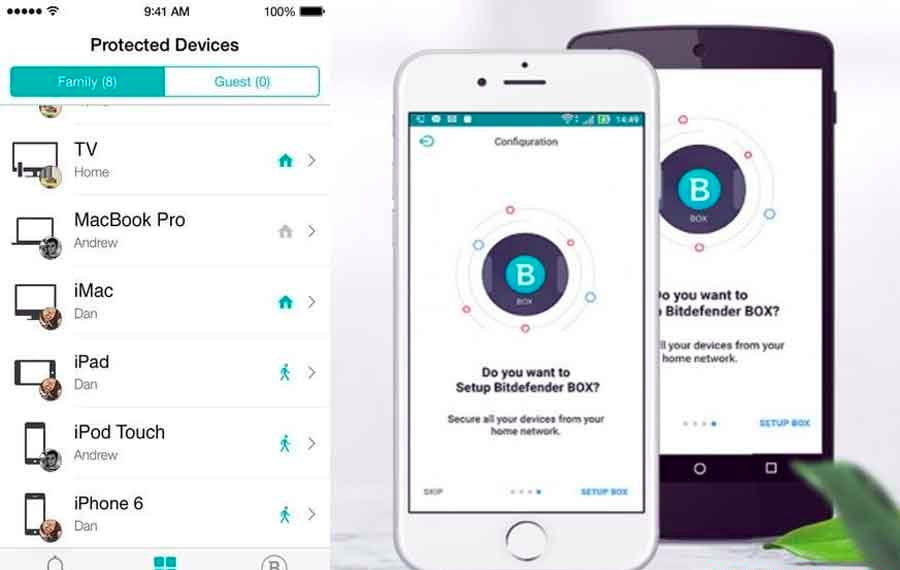 Bitdefender Central is one of the best free antivirus for iPhone that can easily manage security of your iPhone and iPad, remotely. It is capable of sending instant notifications whenever it perceives an imminent danger. What's more, you can use Bitdefender Central to remotely scan, clean, and optimize any device in real time!
This nifty app also allows users to remotely lock their lost and stolen device to ensure that no dubious person can get access to your device sans your permission.
7) Avira mobile security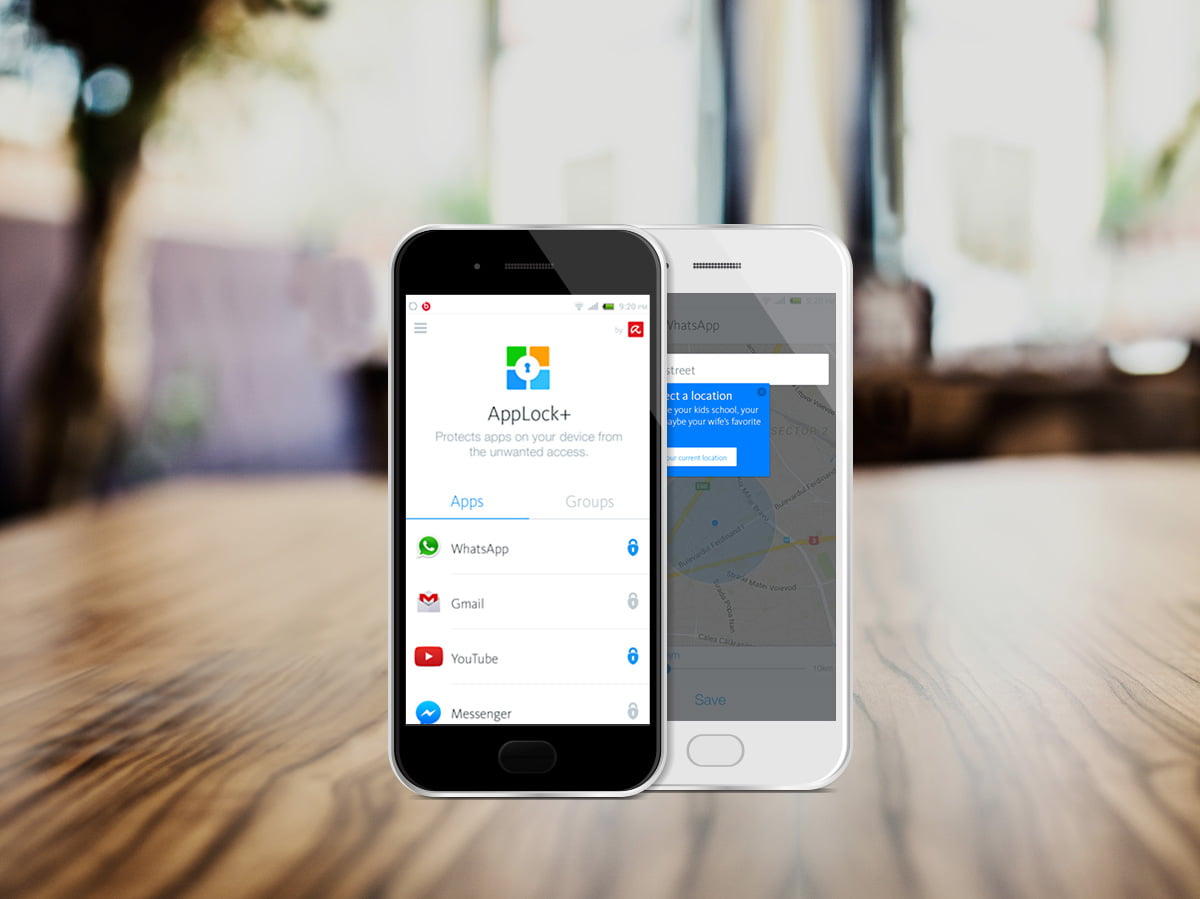 Although Avira mobile security is no different from others when it comes to providing internet safety, this app requires users to give out some information to sign-up on the app. There's nothing dubious about the sign-up though, and once it is done then you can even backup your contacts onto Avira's secure storage system.
However, what makes Avira proficient and one of the best free antivirus for iPhone and iPad out there is that it boasts of features such as: an identity checker to ward off others from your phone, iOS updates checker, conducts scans and alerts users of malicious software. Further, if you have lost your device then you can call it for free from Avira's website. It also has a special "Yell" feature that can sound an alarm if your device is lost.
Best Free Antivirus for iPhone and iPad: Bonus Additions
8) F-Secure Safe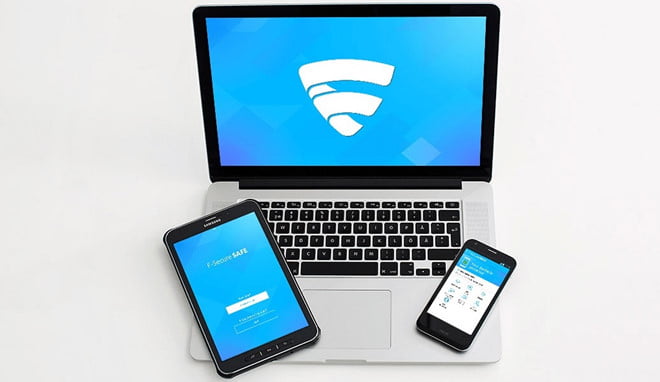 F-Secure is a rare free antivirus app for iPhone and iPad that uses child safety features to keep your device child-friendly and restrict whatever is being looked at on the device. Some of its finest features include a a safe banking mechanism that will let users browse only safe banking sites and weed out bogus ones off your search.
F-Secure Safe also makes exploring the internet safe and smooth by constantly scanning your browser for malware. However, even though F-Secure is completely free to download, users will have to shell out some money to make in-app purchases to fully utilize its rich features.
9) Protection for iPhone- Mobile security anti-track by Byte Labs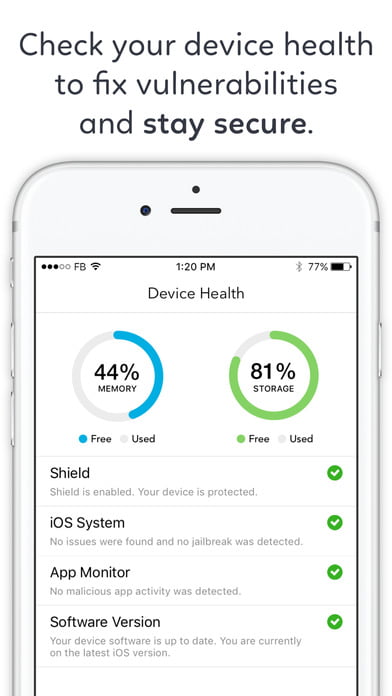 A relatively lesser-known entity on our list of the best free antivirus for iPhone and iPad, Protection for iPhone by Byte Labs can do every trick in the book that a decent antivirus is capable of. Some of its finest features include: sending alerts about security issues, scanning harmful websites and immediately intimating users of their dangers.
Protection for iPhone can also instantly block malicious apps as well as web browsers, trackers and even websites. However, despite the app being free to download, you may have to make in-app purchases to remain fully protected.
10) Log Dog Mobile Security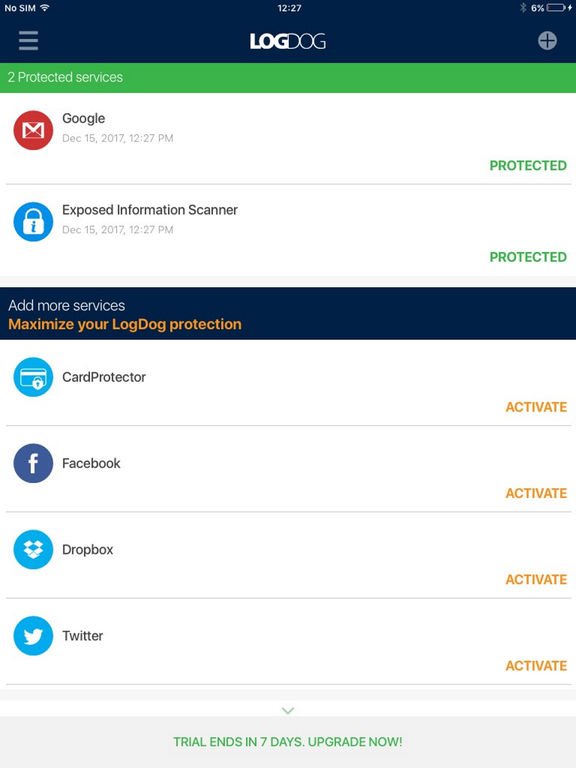 And rounding off our selection of best free antivirus for iPhone is Log Dog that includes impressive and unique features such as keeping a log of your activity, and auto-recording websites and apps that are safe for browsing. It can even scan the files you are sending out to others to ensure they are not virus infected. Log Dog is also fully-equipped to safeguard your device from getting bugged as it keeps your local and online account safe from malicious viruses.
And…that's a wrap! Did you like our list of the best free Antivirus for iPhone in 2020 ? Drop in your feedback in the comments.
SEE ALSO: Best Free Music Players for iPhone