Android is by and large the most popular mobile operating system in the world. It is estimated to be used by around 2.5 billion users. That's a lot of people. But, there is another side of the story as well. And, that's the vulnerability of Android which is susceptible to various lethal viruses and malware attacks. Perhaps much more than Apple's iOS! This is why it is extremely crucial for users to always have some of the best free Antivirus for Android 2022 installed on their smartphones.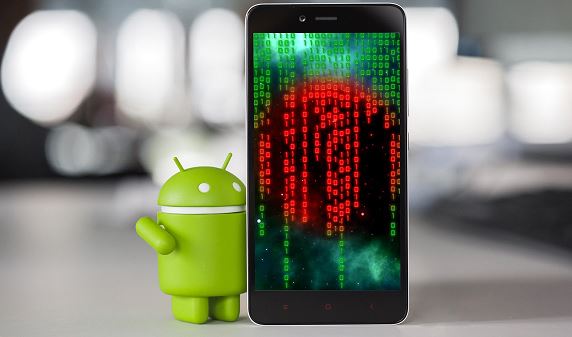 Knowing your predicament, We have compiled a list of the best free Antivirus for Android 2022 keeping in mind this year has been challenging for phone and tablet security considering the recent spate of cybercrimes. So, here's the complete lowdown on the best free Antivirus for Android smartphones in 2022.
Best Free Antivirus for Android Smartphones
Avast Mobile Security
Bitdefender Antivirus
AVL
Kaspersky Mobile Antivirus
McAfee Security & Power Booster
Norton Security Antivirus
Trend Micro Mobile Security Antivirus
1. Avast Mobile Security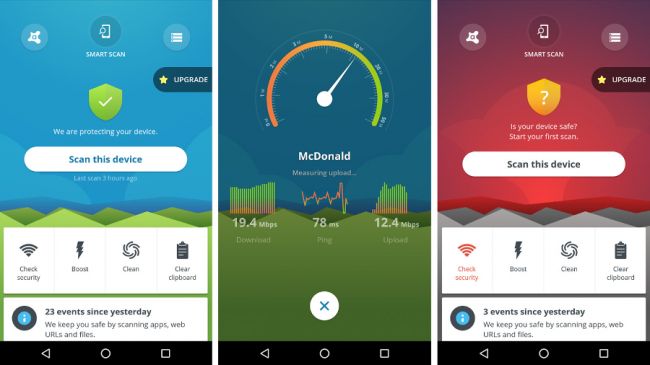 Avast is a giant in the internet security industry and it has put forth an impressive antivirus app that is much beyond a run-of-the-mill scanner.
Perhaps one of the best free Antivirus for Android right now, the free version of Avast includes features such as an intelligent firewall, call blocker and an anti-theft system that allows you to remotely lock your Android mobile or even wipe your device clean if it's lost.
Another noteworthy feature of Avast is an in-app locker which prevents malware from launching important apps such as internet banking by automatically locking them. So, you will be asked for a PIN before opening certain apps. All together, Avast is a pretty solid antivirus app for your phone or tablet.
2. Bitdefender Antivirus
Another renowned name in the antivirus ecosystem, Bitdefender is a free security app that is very lightweight and easy on the system since it doesn't run in the background or exhaust all system resources.
However, that means users will have to run manual scans or timely schedule them. Don't worry, Bitdefender still inspects and scans all the new apps that you have downloaded.
The free version of this app will protect your phone or tablet well enough against malware and phishing attacks. Another advantage of this antivirus is that it does not require extra configuration as soon as it is installed. What are you waiting for? Ready, set…download!
3. AVL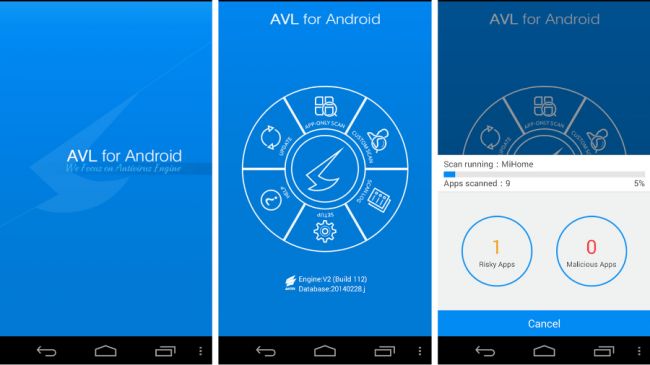 A former winner of the AV-Test award for the protection of mobile devices, AVL features an antivirus database along with a scanner that can detect any kind of executable file trying to get into your device. It's basically a trojan killer.
There is a smart call blocker as well that prevents frivolous numbers from contacting you. Not to mention, an anti-phishing feature that stops harmful websites from loading in your device's web browser. Most importantly it is pretty light on your phone or tablet's RAM and isn't a battery hogger.
4. Kaspersky Mobile Antivirus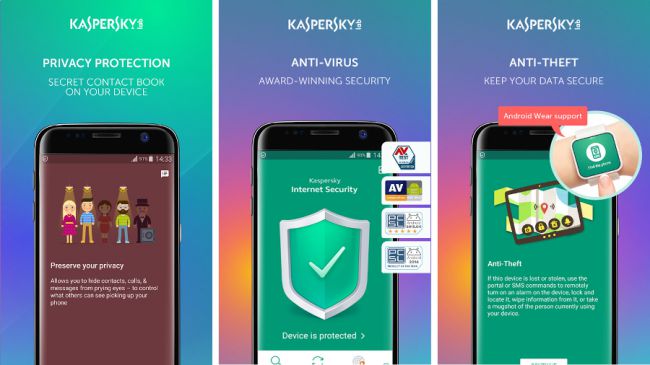 Kaspersky is another name synonymous with Internet Security and the free version of this security app has indeed got some impressive features such as blocking any malicious sites or links before you click through to them. Kaspersky is, in fact, very good at detecting malware with a detection rate of 99.9% as per AV-Test's trials.
However, upon downloading the app you'll be given a free 30-day trial of Kaspersky Internet Security whose premium version costs $14.95 a year. The premium version also has extra security features such as text and call filtering.
5. McAfee Security & Power Booster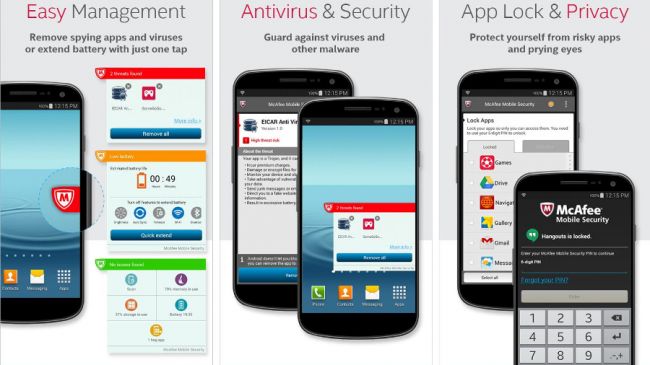 McAfee is a leading player in the antivirus software sphere for PC, but its Android app doesn't disappoint either. The free version of the app includes an antivirus scanner, and a lost device tracker that can lock and wipe it remotely. But, here's the most interesting part – McAfee can even take a picture of the thief, should your device be stolen!
What's more? This antivirus app can scan apps to check if they leak sensitive information as well as lock them if need be. McAfee can also block access to malicious websites, plus allow you to blacklist pesky callers and texters! Surely McAfee is an innovative and one of the best free Antivirus for Android on the Play Store.
However, there is a downside – it supports ads and users will have to dish out a small monthly/yearly premium to get rid of them.
6. Norton Security Antivirus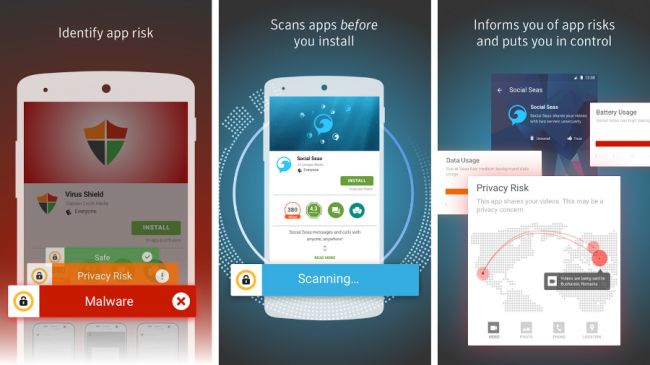 According to AV-Test, Norton Antivirus was able to detect 100% of all Android malware in a test conducted in early 2017. Moreover, this free app scanner is boosted by Norton Mobile Insight that can detect nasty viruses hidden inside apps and files, and can automatically remove them.
Norton includes other handy security features such as the capability of locking your phone via an SMS, or if in case the SIM card is removed. It can also remotely lock your device if it gets lost, or even lock it after ten futile attempts to unlock the phone.
Albeit this android antivirus app comes with a 30-day free trial. The paid version of Norton Antivirus sports extra features such as Safe Web filtering that can block pernicious websites.
SEE ALSO: Best Audio Players for Android
7. Trend Micro Mobile Security Antivirus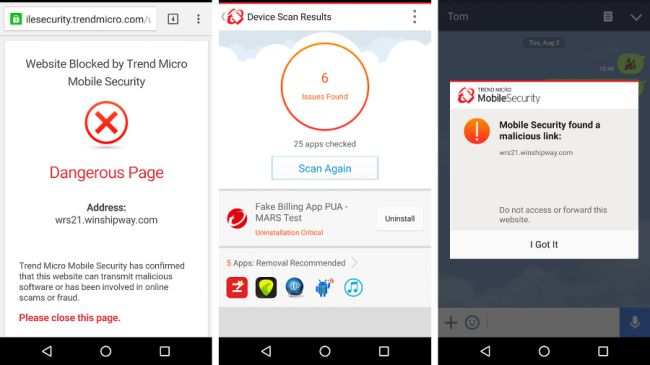 Trend Micro is a solid antivirus that prevents newly installed apps from accessing crucial programs that are run by the system admin. Not only that, Trend Micro can easily scan new apps for malware and has a fancy built-in privacy scanner for Facebook that warns users if their profile settings are showing sensitive personal information.
Here's the caveat though: the free version of this antivirus includes a 7-day trial of certain premium features which include a malware blocker that scans apps even before they are installed to bypass any potential infection. The premium version also boasts of call and text filtering as well as utilities for safe surfing.
And…that's a wrap! Did you like our roundup of the best free Antivirus for Android smartphones? Did we miss out on any important Android antivirus apps on our list? Sound off in the comments and let us know if you liked our list or not.
SEE ALSO: Best Free Android Music Player
SEE ALSO: Best Free VPN for Android