In the wake of the recent heinous ransomware attacks, everyone is voicing their concern against cyber warfare and calling for enhanced Internet security measures especially when making transactions through mobile. Righty so, mobile OS's such as Android are very susceptible to cyber attacks. The need of the hour is a compact Antivirus solution as well a nifty VPN (Virtual Private Network). Why a VPN, you ask? VPN adds an extra layer of security while you surf the Internet without compromising the privacy of your personal data, even on a public WiFi network. But, there are one too many dodgy android VPN services on the market, some are free, while some are atrociously expensive. Don't you worry, we have pooled together a list of 10 of the best free VPN for Android along with some great bonus apps that will take care of your all security-related problems.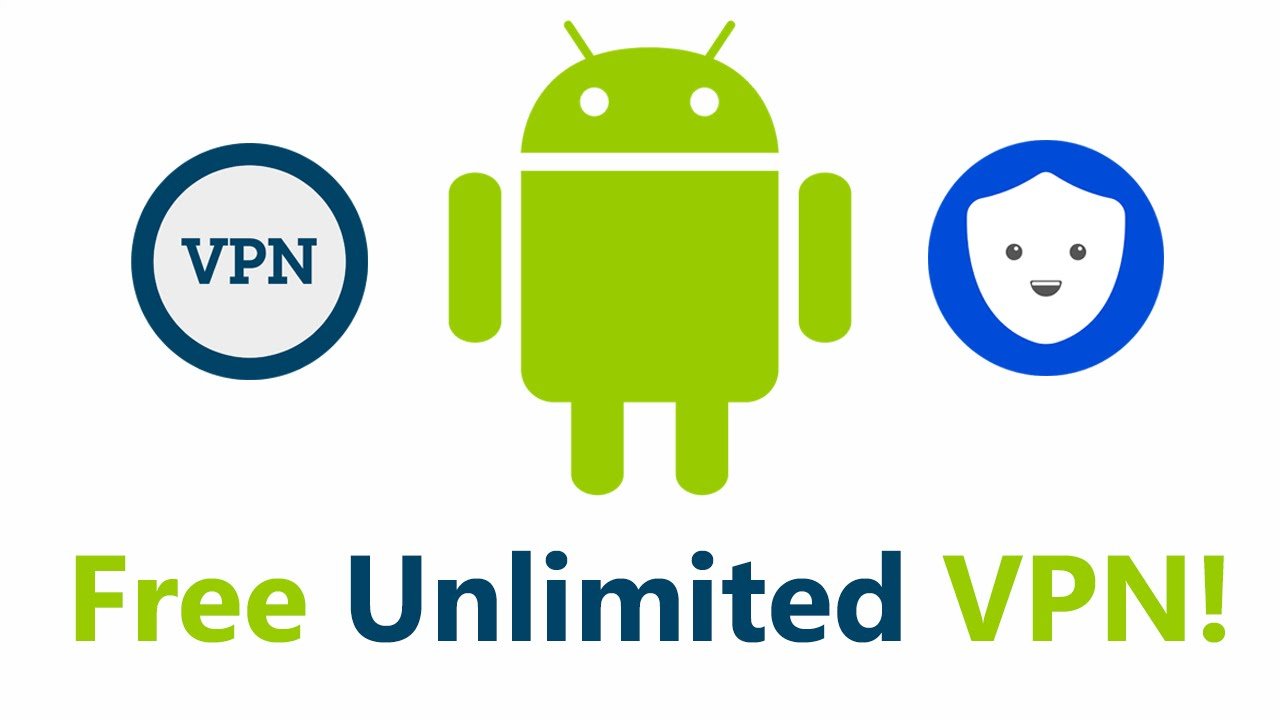 How to find the Best Free VPN for Android 2020 with Ultimate Download Bandwidth?
There are many factors you need to consider before you home in on the most suitable VPN for your Android device. They could range from the number of server locations, live streaming capabilities, HD video playback, to security encryption, protection against malware, phishing and more. Whatever your choice may be, think carefully before selecting a Virtual Private Network app for your android device if you are a first-time VPN user.
The Best Free VPN For Android in 2020 with Ultimate Download Speeds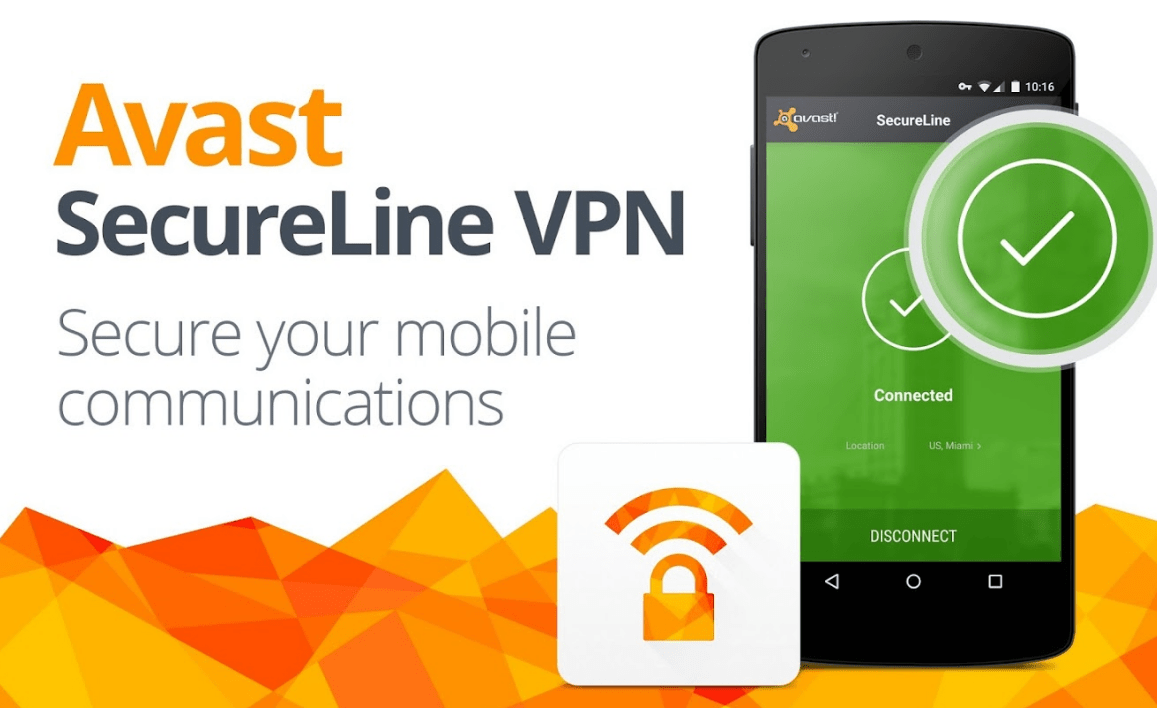 Revered Antivirus maker, Avast enters the VPN fold with its very own trademark VPN app. SecureLine VPN is a nifty app that can mask your identity online and save your android device against phishing activities. SecureLine VPN's private VPN Tunnel is capable of encrypting the data using IPsec protocol. In other words, SecureLine makes it an ardent task for hackers to snip the data via public WiFi hotspots. Not to mention, all these things can are performed by this app with just a click/tap.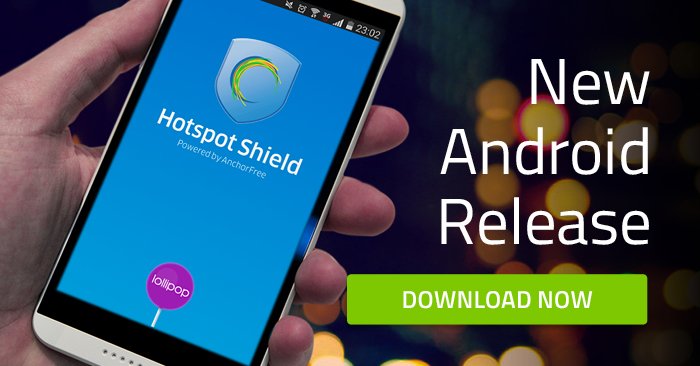 Raking in over 100 million global downloads, Hotspot Shield is surely one of the best free VPN for Android 2020 on the market. Apart from boasting all the traditional features found in a typical VPN app, Hotspot Shield has something very useful for users who carry out banking transactions on their smartphone. Thanks to a banking-level HTTPS encryption, Hotspot Shield VPN proxy secures your WiFi connection and protects outgoing data from being tracked by eavesdroppers.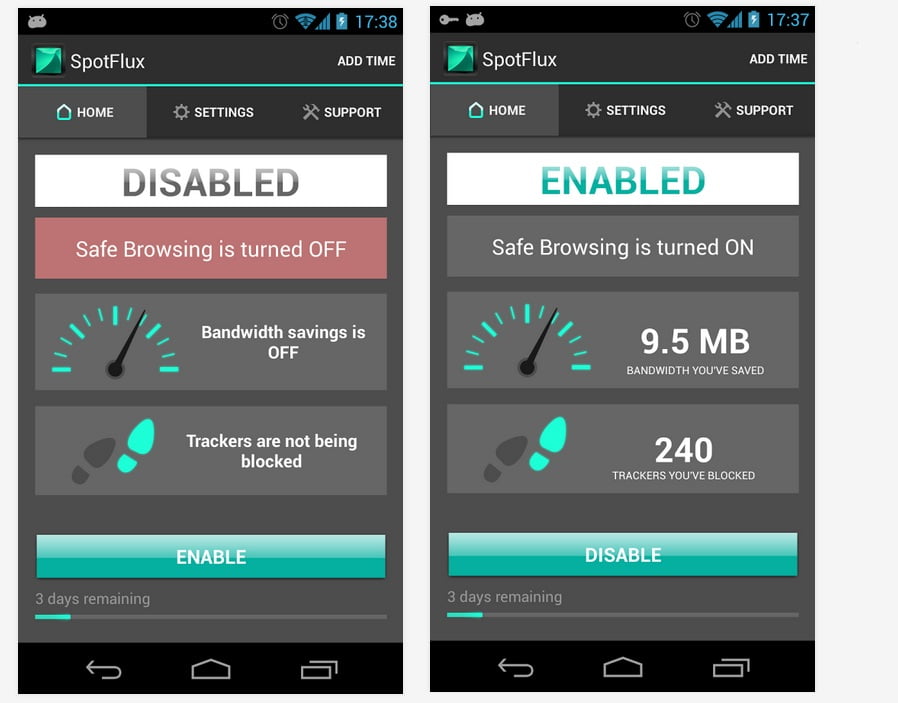 Another robust app that can secure your Android device from notorious phishing activities, Spotflux is a free VPN service which reduces the consumption of bandwidth by compressing data and secludes your data by providing two levels of protection. This makes it a lucrative option for those who want to maximize the available data plan on their Android smartphone as well as secure their data.
If you want to connect to the internet through servers at multiple locations worldwide, then Speed VPN is certainly one of the best free VPN for Android 2020 that can hook you up with an anonymous server from any geographical location. Speed VPN can also help you easily unblock specific geographically restricted websites and stream videos as well, albeit in low resolution. Moreover, each session of Speed VPN can stretch up to 60 minutes after which it can be easily reconnected.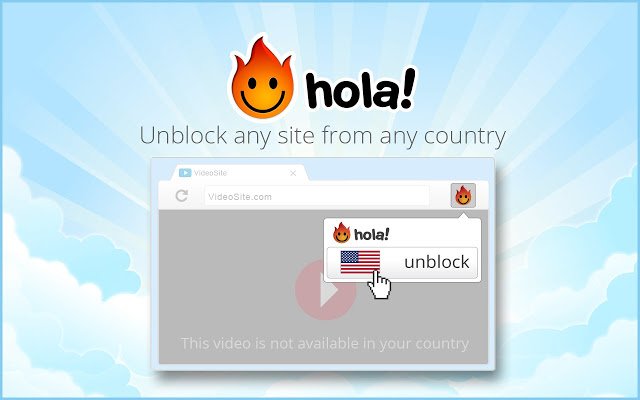 Hola Free VPN app is a powerful android VPN app with some striking features that not only provide you access to geographically blocked content, but also secures your data. Moreover, Hola Free VPN has server locations in 190+ countries and it speeds up your browsing by connecting you automatically to the nearest and fastest server.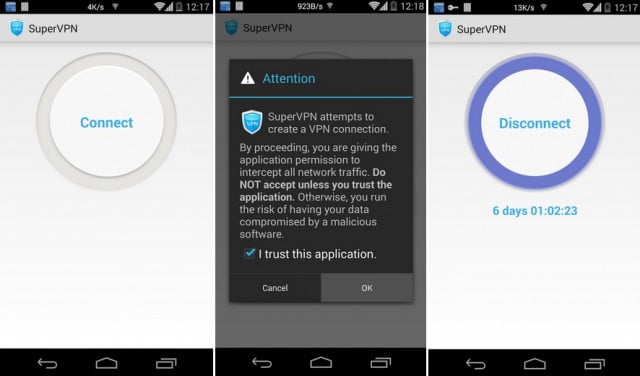 With an aggregate of around 5 million installs, Super VPN is a super easy VPN app that encrypts the web traffic to keep your transmitted/received data secure from 3rd party snoopers. You can do all this without configuring the settings or having to register on the app. Just a single tap, and you can browse your favourite websites anonymously.
Another solid app on our list of the best free VPN for Android 2020, Touch VPN encrypts your data by using a Secure Socket Layer (SSL), thus maintaining a safe transmission link between the server and client. Furthermore, Touch VPN is capable of conserving the battery of your android device in a stark comparison to other VPN Apps.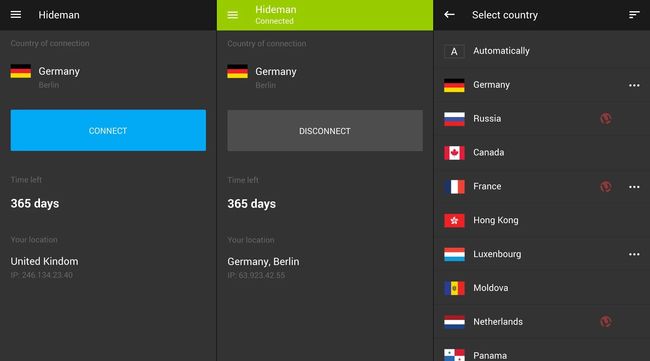 Backed by a 256-bit encryption key, the highlight of Hideman VPN is its ability to secure the transmitted data as much as possible. So if anyone wants to monitor your data, they won't be able to do it because your data would appear scrambled without the key. Moreover, Hideman VPN offers up to 5 hours per week of data for free users, though you can make in-app purchases to increase the data cap.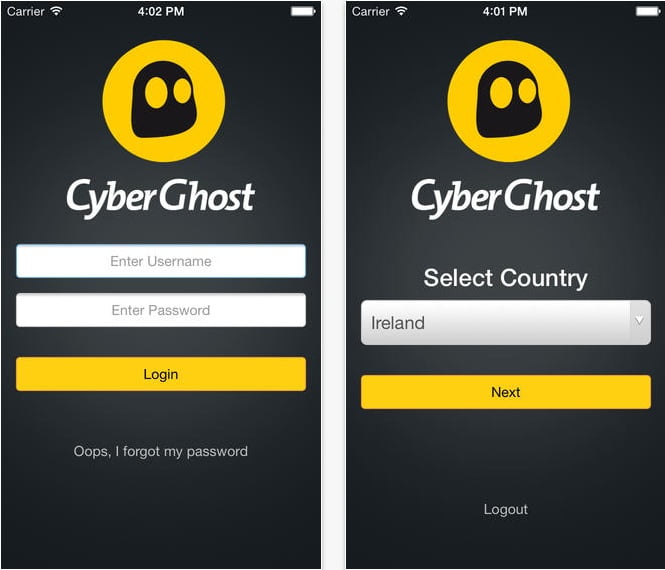 Another brilliant app that provides banking-level security, CyberGhost is one of the best free VPN for android users who have concerns about VPN apps accessing their personal information on the device. How? CyberGhost has a strict privacy policy does not access any personal information of users. Further, the free version of CyberGhost can provide speedy access to 23 servers located in 15 countries.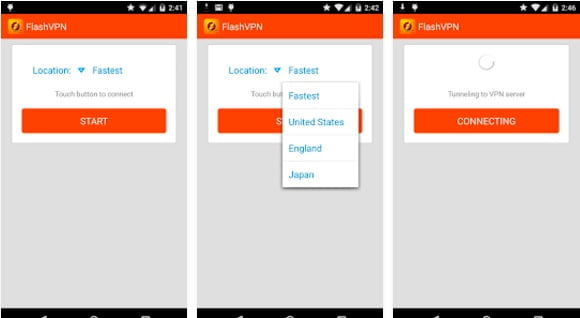 The Flash VPN Proxy app ensures all your incoming/outgoing data remains secure from hackers and data thieves by providing a secure and encrypted VPN network. The finest feature of this free android VPN app is the decent amount of bandwidth that it offers for communication, a feat that can be only trumped by premium VPN apps. To top it all off, there is absolutely no data limit on how long you remain connected!
Bonus Additions on our list of the Best Free VPN for Android in 2020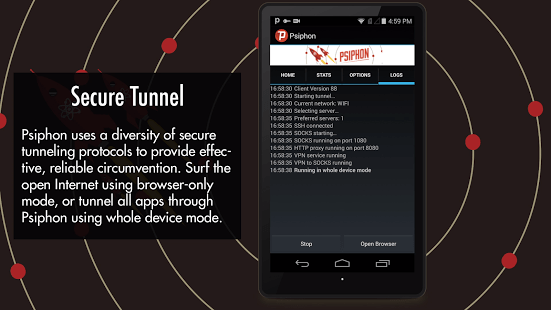 Thanks to a super secure VPN tunnel, Psiphon provides an easy way to access everything available on the Internet. Further, users can explicitly direct the app to tunnel everything or just the web browser.
Another great VPN app that doesn't require any registration after download, VPN Master comes in very handy for anonymous internet usage. With an impressive 99.9 uptime, VPN Master allows you to easily choose any server in Europe, America, or Asia.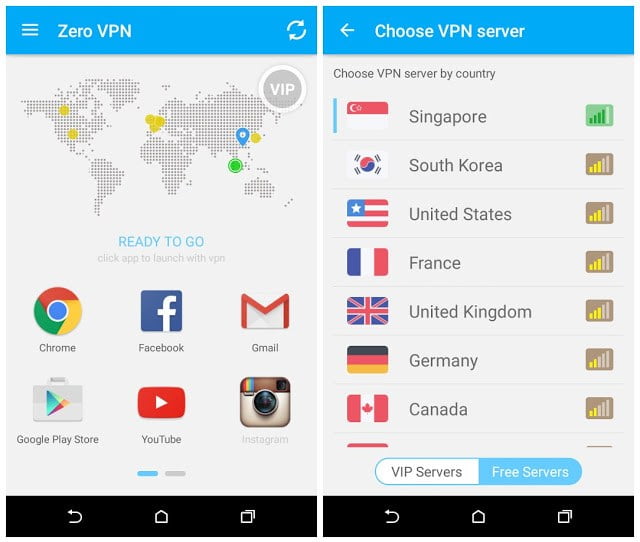 Lastly, Zero VPN is another decent app that allows you to use Virtual Private Network services free of cost with zero hassles. Thanks to an easy-to-use interface, Zero VPN makes surfing the Internet anonymously a good download option for those android users who don't want to use a premium VPN app.
And…that's a wrap! With these absolutely free VPN apps, Android users can access their region-based blocked content easily at ultimate download speeds. Did you like our list of the best free VPN for Android 2020? Did we miss out on any free Android VPN service that you are aware of that can provide the fastest speeds? Let us know in the comments.
SEE ALSO: Best Free VPN Software for Windows & Mac
SEE ALSO: Best Free VPNs in India