Are you tired of skimming through the internet looking for the best VPN for your iPhone, or iPad but to no avail? Yes, it is a tedious task considering there are well over 850 VPNs on the market and yet only a handful can work smoothly on an iPhone, iPad or any other iOS device. So, how are you going to easily find a compatible VPN app for your iOS device? Don't you worry, we have compiled a list of 10 of the best free VPN for iPhone and iPad users that will provide torrenting at ultimate speeds. The VPN Apps on our list are at the top of their game as they allow iPhone users to effortlessly bypass both censorship and geo-restrictions.
10 Best Free VPN for iPhone Users in 2019 for Torrenting at Ultimate Speeds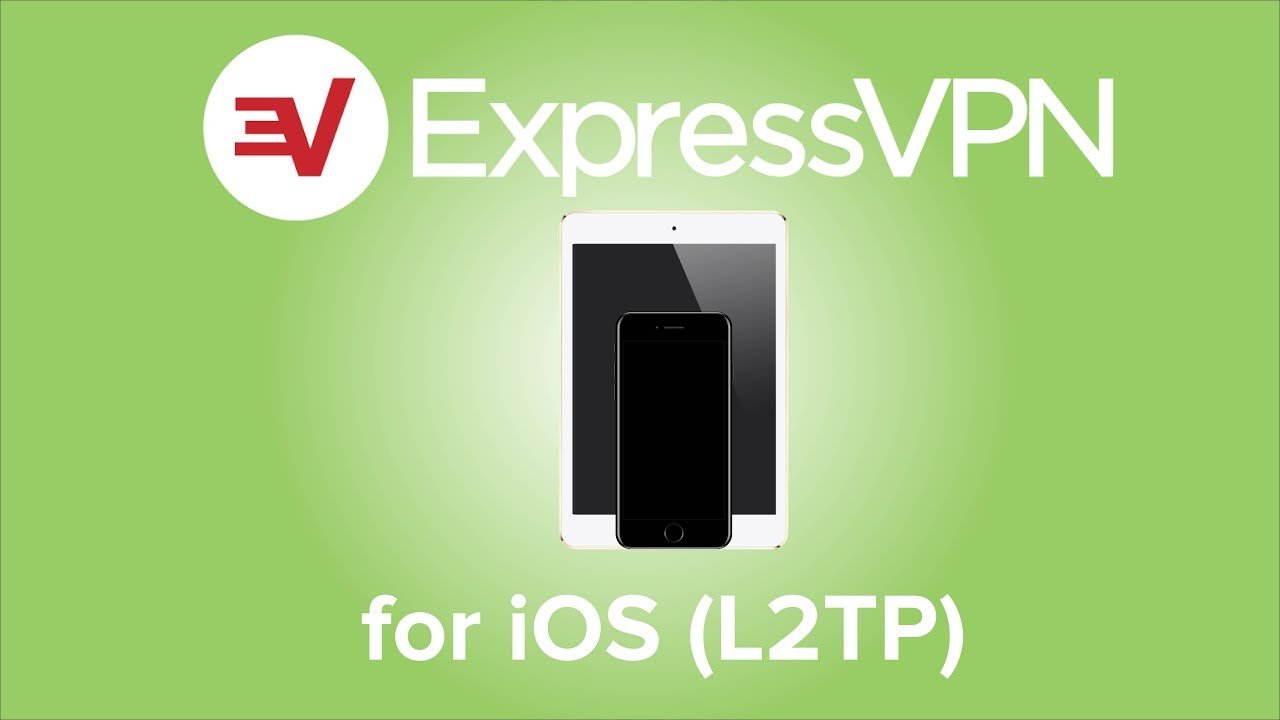 Available across platforms, Express VPN is a behemoth in the VPN software ecosystem. This fantastic and highly secure iPhone VPN can be used on three devices simultaneously. The novelty factor for Express VPN is its server's breakneck fast speeds, and a zero usage logs policy that keeps your browsing history, well…forgettable.
Express VPN is renowned for masking your identity online as it makes server switches a simple task thanks to its robust and top-notch 136 VPN servers situated in over 87 countries. All in all, it is an outstanding VPN for iPhone users who want to keep themselves anonymous while bypassing blocked websites in their region. However, users can only avail the services of ExpressVPN for a 30 day trial period with money-back guarantee.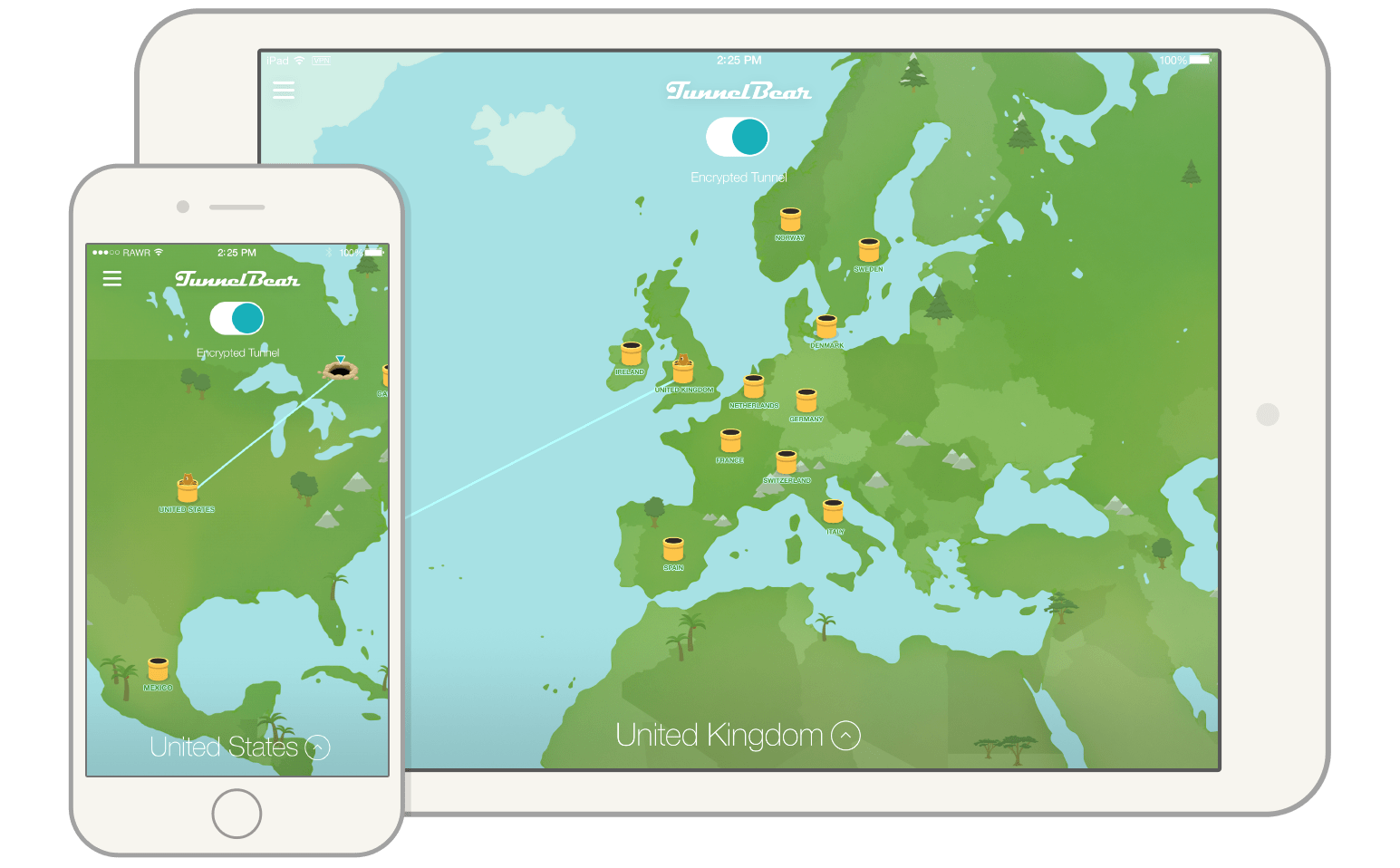 A very renowned VPN app, TunnelBear for iOS allows users to connect to a VPN in a hassle-free manner, and browse anonymously from a number of server locations ranging from Sweden, U.S., to Switzerland among many others. You can also let the app decide on the best server location for you, or manually select the location that you prefer. What's in store? A gamut of fast live streaming options, live sporting action, streaming movies/shows on Netflix, YouTube and more.
Moreover, if you have opted for the free plan, TunnelBear provides 500MB of data per month. What's more, you can even lap up an additional 1 GB of data by simply tweeting at the TunnelBear handle. Sweet!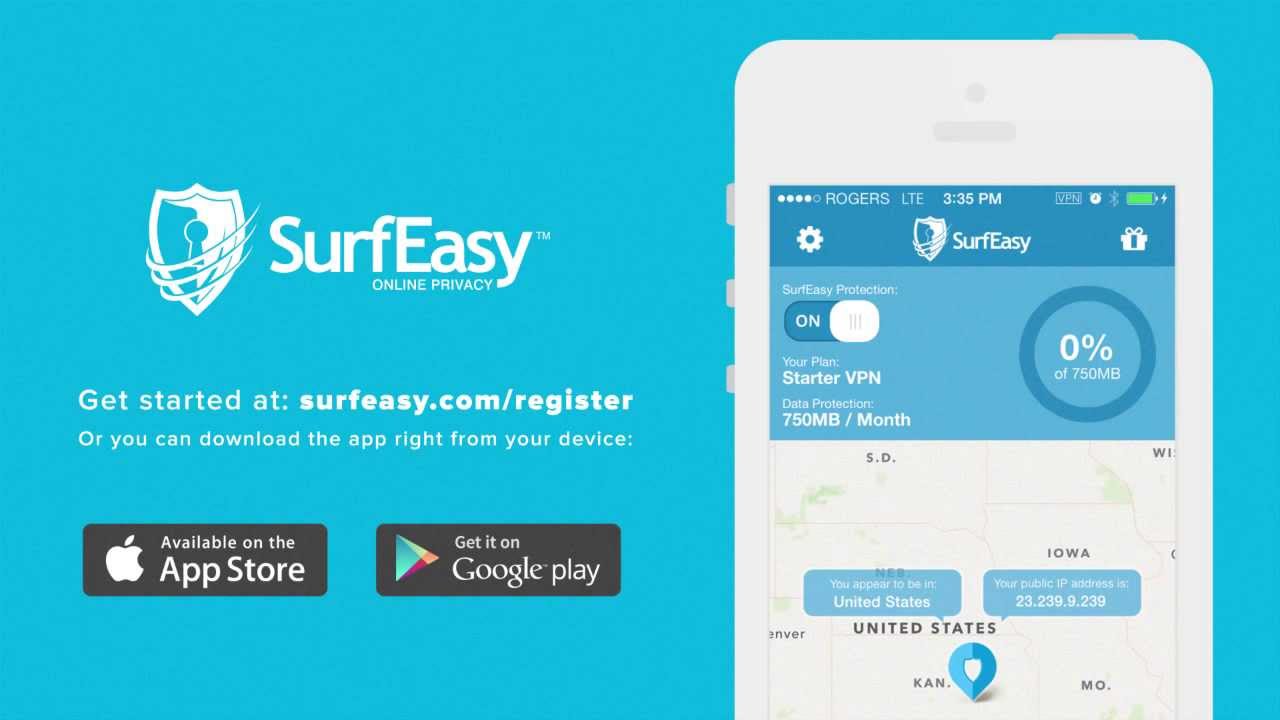 Possibly the highest rated VPN on the App store on our list of the best free VPN for iPhone 2019 that provides torrenting at ultimate speeds, VPN by SurfEasy is a surefire no-brainer since it boasts features like: automatically choosing the most suitable server location to route your traffic, numerous server locations, etc. SurfEasy offers a number of countries that you can choose to VPN from. However, the only downside of the app is that it caps the data limit to 250 MB.
Although you can acquire more free data by simply completing the rewards program in the app such as confirming email, rating the app, et al. Great? Hell yeah, none of the rewards are demanding viz. time so unlocking the rewards gives you more free data.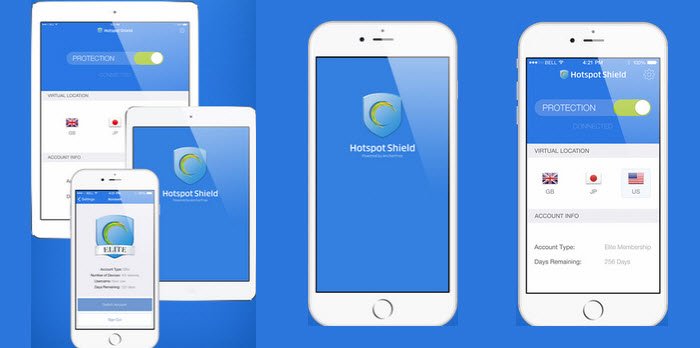 Another high ranking iOS VPN app in the app store, Hotspot Shield asks users to sign up at first launch. You can also skip it if you don't want to create an account, it's fine. What else propels Hotspot Shield into our list of the best free VPN for iPhone 2019? A rich combo of features such as real-time IP concealing, security against malicious malware, phishing sites and spam. Moreover, Hotspot Shield provides a high-speed browsing experience and masks your internet connection even when using public Wi-Fi.
However, if you are desirous of getting unlimited streaming data, or changing server locations, you will have to subscribe to Hotspot Shield's Elite version and make in-app purchases.
VPN Master free is another app that boasts a nice and clean interface, wherein can also check for browsing through a VPN server on an iPhone, iPad or any other iOS device. Not to mention, the app works quite fast. VPN Master free can connect you through to whichever location it deems suitable for faster speeds and stability by default.
However, there are only seven server locations available in the free version of the app, so you might have to get premium version to attain access to a lot of other locations. The premium service costs $2.99 per month.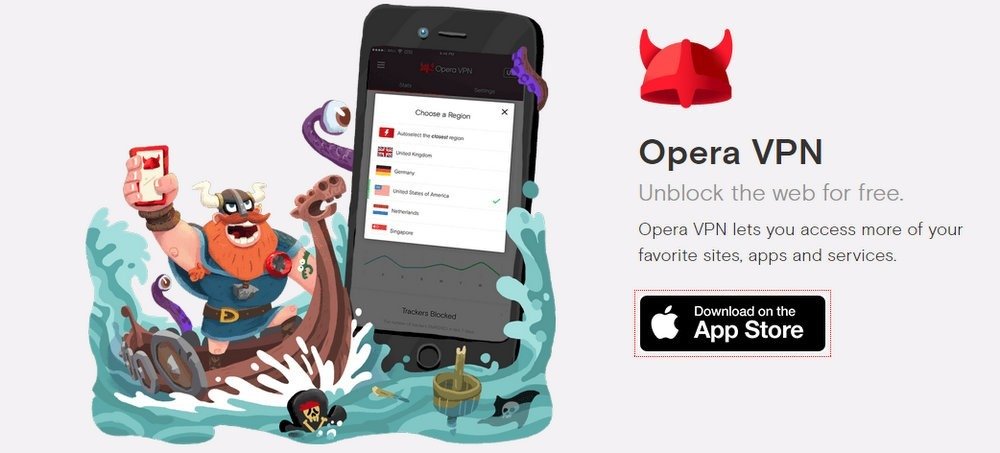 You might be aware of Opera as a well-known browser, but did you know it also provides a free VPN service for iOS? The Opera VPN app is absolutely free to use, however it doesn't comprise of too many server locations. As soon as you have installed the app and VPN profile, you can start browsing the web anonymously.
For optimal speed, and stable connection, the app is connected to the closest server region by default. Nevertheless, you can choose to connect through a total of 5 available countries. What else injects it into our roundup of the best free VPN for iPhone 2019? Opera VPN comprises two tabs: Stats, and Settings wherein you can enable/disable the VPN, as well as block trackers from websites that you frequent and also see the stats listing the number of trackers Opera VPN managed to block for you.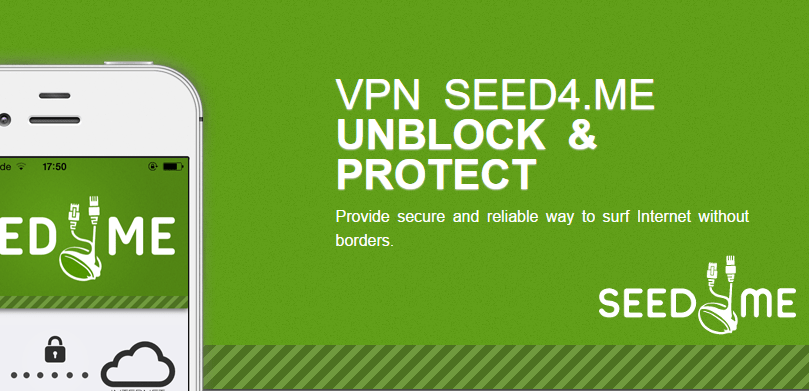 Want to protect your privacy online, and circumvent geo-restricted content as well as websites? VPN Proxy is one of the best free VPN for iPhone 2019 that can do all of that in a jiffy. The app has a no-frills attached interface, which simply lets the users select a favourable server location.
All you gotta do is to install a VPN profile for enabling VPN access from the app. Do note that the installation of the VPN profile is done via a website that has to be opened in Safari browser. Once you are through with it, you can safely browse the internet without fretting over your privacy online.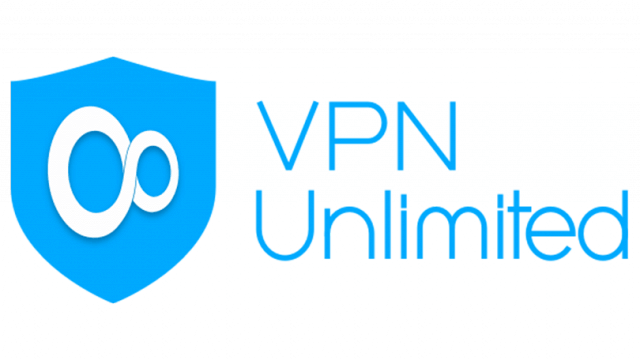 Another solid VPN app that you can consider using on your iPhone, VPN Unlimited requires you to create a new login ID before it connects you to a VPN server. Rest assured, you can choose to connect using your Google ID or Facebook, too.
VPN Unlimited is a viable option if you want to stream online video content especially Netflix, movies, etc. from anywhere you want.  What makes it one of the best free VPN for iPhone 2019 out there for torrenting at ultimate speeds? For starters, VPN unlimited can provide superfast speeds, keep your identity anonymous, maintain total security against hackers. Further, if you want added benefits you can opt for in-app purchases.
SEE ALSO: 5 Best free VPN for Windows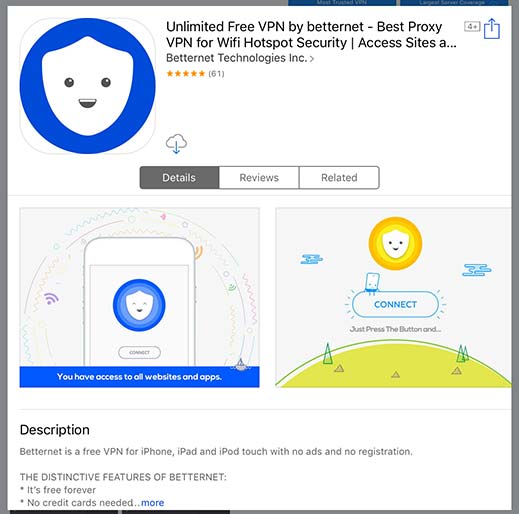 Don't be fooled by its minimalistic UI, Betternet is a beast that can make anonymous browsing a very smooth experience for you. Even though the free version of this iPhone VPN app lets users choose from only 8 cities in the US, it still doesn't deter in providing a safe encrypted surfing at fast speeds. Not to mention, the simple and uncluttered user interface makes Betternet perhaps the easiest VPN app to use for first-time users.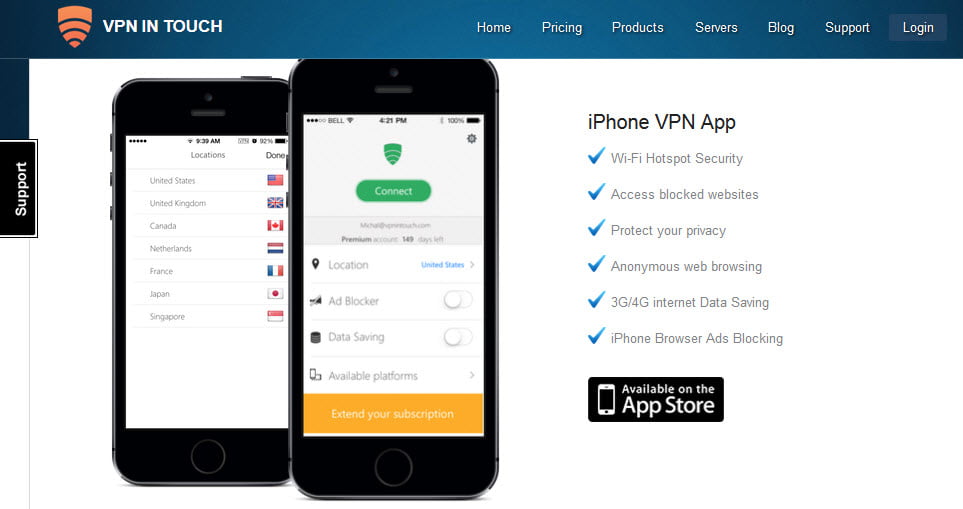 Perhaps the finest aspect about VPN in Touch is that it can be used without registering on any iOS device. On the main interface, you can do a lot of great things such as enable data savings, choose from a number of locations, et al. The only downside is: the app is only up for a free subscription for a period of 6 days after which you will have to opt for the premium version by extending your subscription.
And…that's a wrap! Did you like our roundup of the best free VPN for iPhone 2019 for torrenting at ultimate speeds? Did we miss out on any free VPN apps that you know of? Let us know in the comments.
SEE ALSO: Best Free VPN for Android
SEE ALSO: TorrentDay Proxy