Have you ever been in a situation where you got your hands on your favourite movie's DVD but your Mac just couldn't play it? Well, no need to be in a tizzy reminiscing that blunder, it is quite understandable. Mac cannot support certain video formats. Which is why, we made a compilation of some of the best free video converters for Mac that you can have a good long gander at. These free video converter software for Mac can invariably convert videos into a plethora of formats including the likes of DivX, AVI, MP4, FLV, MKV, WMV, MOV, AVCHD, M2TS, MTS, to name a few. So, are you ready to find out what are the best free video Converters for Mac and download their full version? Let's get started, mate!
10 of the Best Free Video Converters for Mac Users in 2019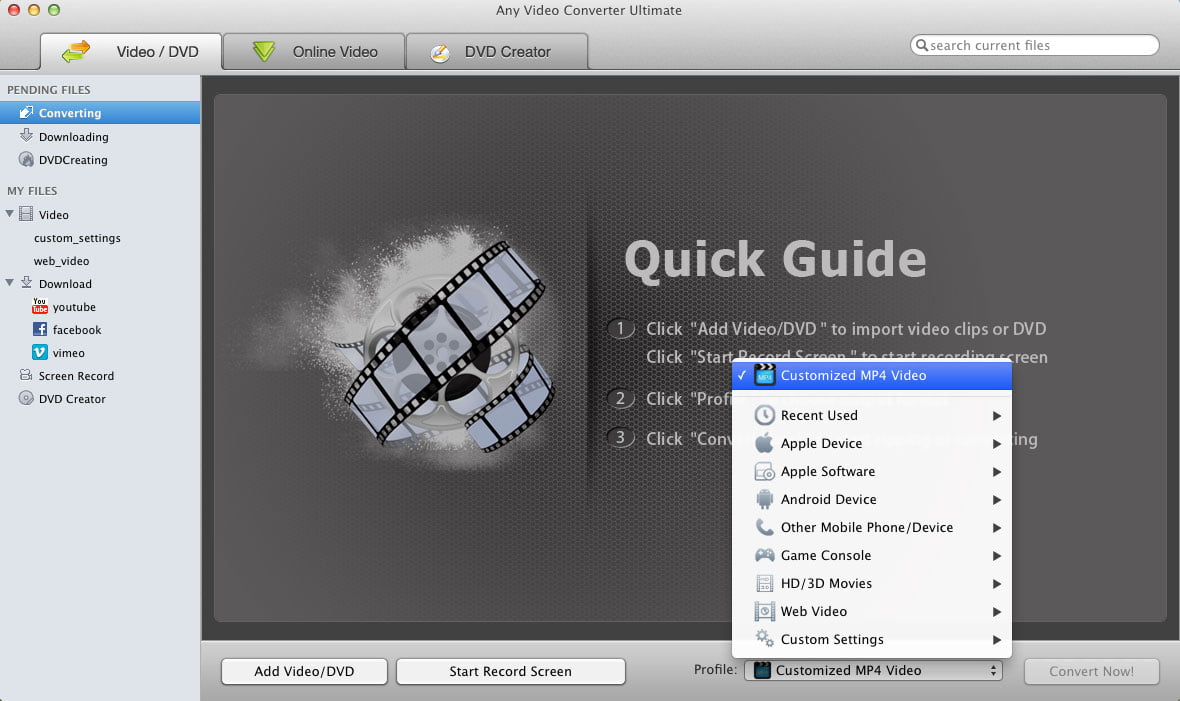 Any Video Converter or AVC is a formidable freeware that can handle heavy-duty conversions with ease and grace. It can effortlessly convert videos from MPEG4 and DivX, to VOB, and supports over 60 other input formats including 4K. Sporting an eye-catching and minimalist interface, Any Video Converter can simultaneously carry out batch processing and user-defined video outputs for converting multiple files.
You can access the outputted files from a pre-designated folder which houses all the converted videos. All in all, you will never be overwhelmed by the conversion options on Any Video Converter.
Moreover, Any Video Converter can even extract and convert audio from almost any given video into a gamut of formats, such as MP3, WAV, AAC, among others. What's more, it can download and convert YouTube videos as soon as you paste the specified video URL into the download box and initiate conversion. In short, you wouldn't be disappointed with a download of Any Video Converter's full version variant.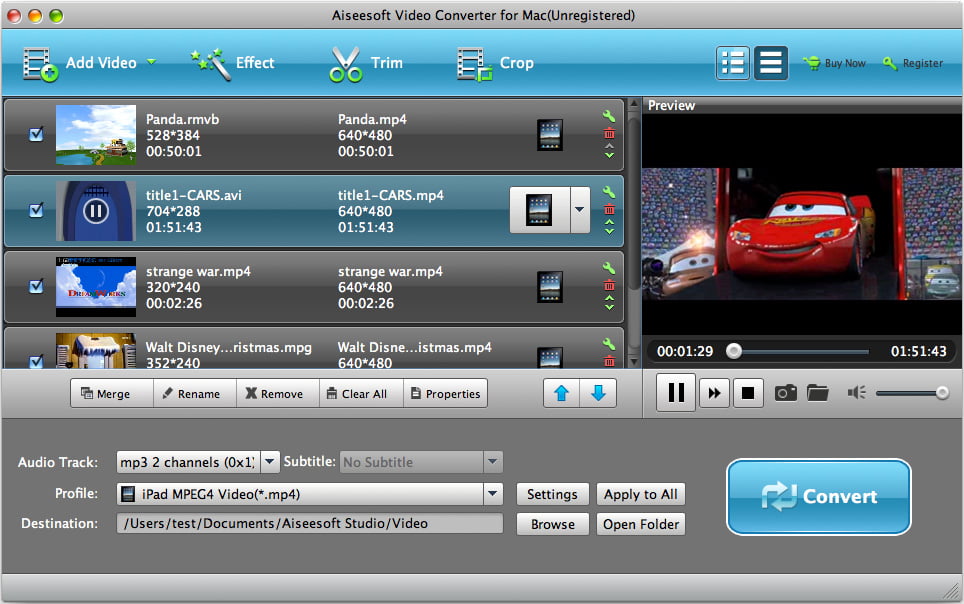 Want to tweak or edit your videos into a range of formats to save up disk space? Say no more, because DivX video converter can do that in a jiffy. Thanks to a ton of inbuilt options for input and output, DivX Video converter is one beast of a video converter. It also sports a rather decluttered and clean interface in spite of a number of options for output.
However, the real novelty factor that injects DivX to our list of the best free video converters for Mac is that it allows seamless cloud integration, that is, you can remotely edit your videos stored in Google Drive and DropBox. It comes loaded with an assortment of output profiles which are both predefined as well as customizable. Also, you can import files from a local drive or import them straight up from Blu-ray discs.
Moreover, you can alter the ratio, change the bit rate, or select a suitable resolution of the video files. The only downside is that this free software tends to be a little pushy in trying to convince you towards upgrading to the premium version, despite the fact that the freeware variant works like a charm.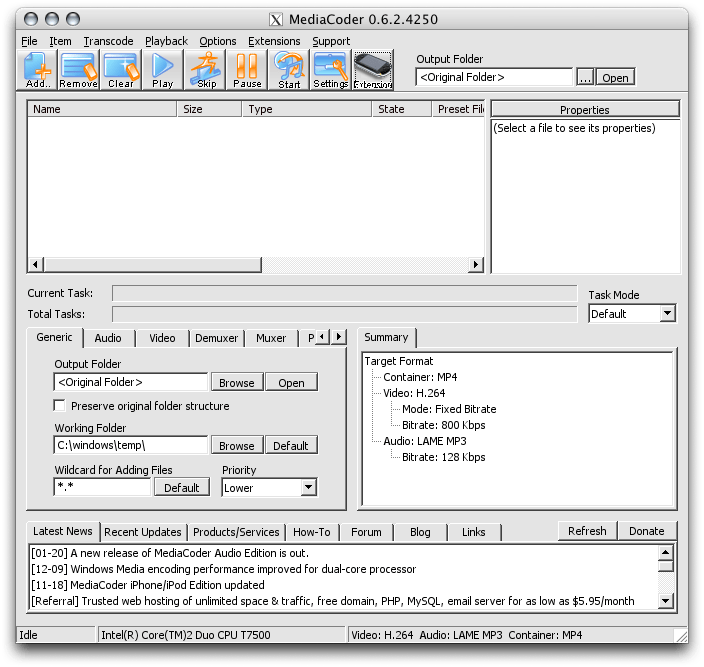 Boasting some terrific conversion features, MediaCoder is a fully stocked program that can carry out a number of tasks such as batch processing AVI files to MPEG. If you delve headfirst into the software, you can even compress large video files for a reduced memory footprint. Sporting a throwback design on its UI, MediaCoder can rip multiple types of videos from cameras and handle encoding formats such as NVENC, QuickSync, and CUDA rather quickly.
You can even make use of additional settings for modifying the video output or converting videos to quarter-pixel and grayscale. Of course, there is an option to make bitrate adjustments to both video and audio components of your file. Overall, MediaCoder's conversion speed and final output quality are top-tier, as it lays emphasis on keeping the original quality intact across formats.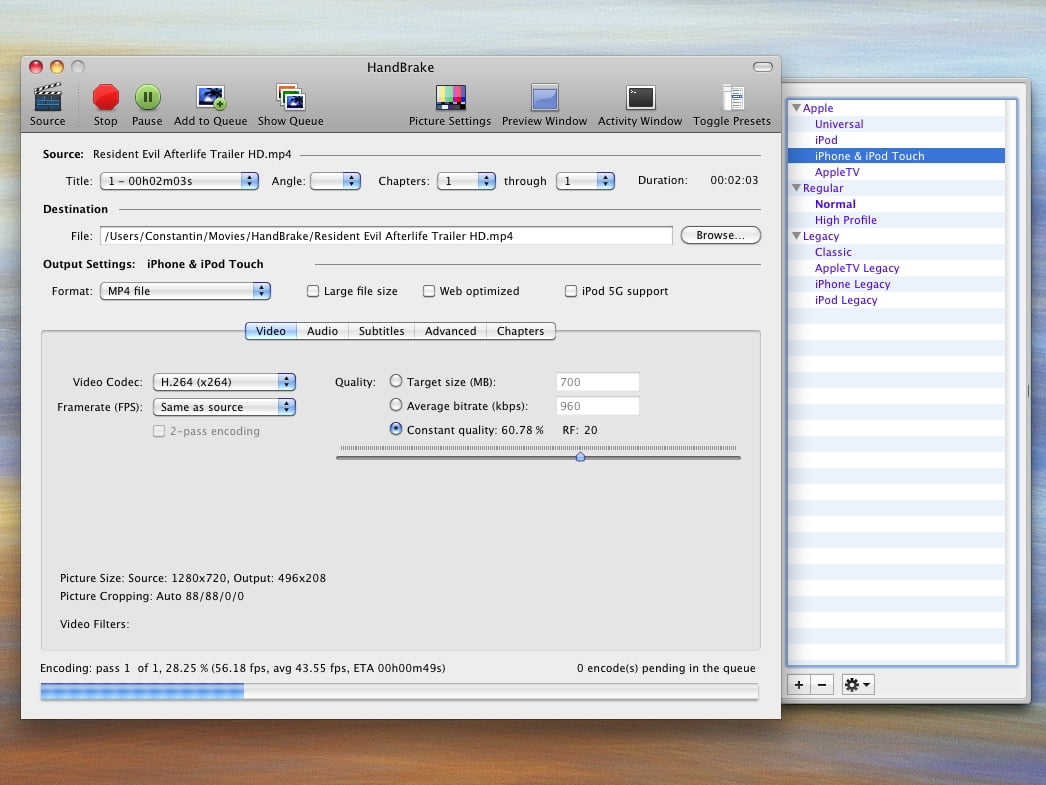 A rather unique entity on our list of the best free video converters for Mac, Handbrake is an open-source program replete with expansive features for converting and ripping video files for playback on a variety of devices, including Macbook, Apple TV, and iPhones. Housing plenty of menu tabs, the UI is still sleek and well-designed. In fact, traditional Mac users will be quite happy with the overall ethos of Handbrake's UI which is in sync with OS X.
So much so, Handbrake doesn't come bundled with adware and is completely ad-free. It also comes loaded with abundant video editing tools for adjusting frame rate, splicing videos, assorted video effects, and adding subtitles. You can preview your video edits in a separate window in real-time. However, one limitation that mars Handbrake's glowing positives is that conversion speeds can drag at times, and it certainly isn't quite light on your Mac system's resources.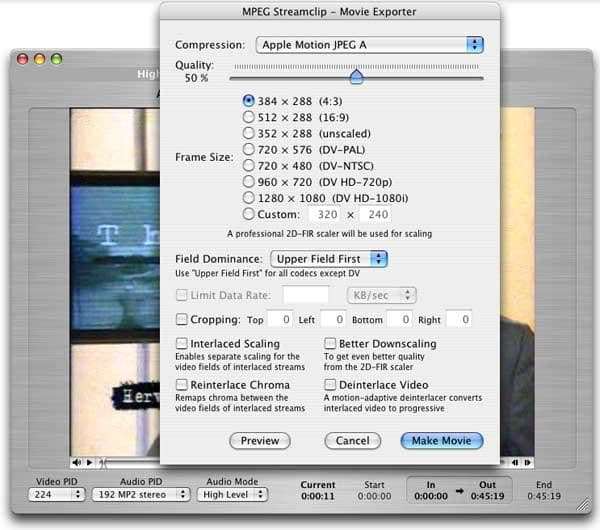 True to its name, MPEG Streamclip is a free Mac video converter/player and editor exclusively for MPEG files, as well as QuickTime and transport streams. Apart from MPEG files, it can play many movie files in full screen, and seamlessly convert MPEG files between muxed and demuxed formats.
A solid reason why MPEG Streamclip can be worthwhile for some users is because of its ability to export to MPEG-4, QuickTime, DV and AVI files while keeping the professional quality intact. However, that being said, the output formats of MPEG Streamclip are pretty limited. Also, the user interface does not seem intuitive or easy to use at first glance.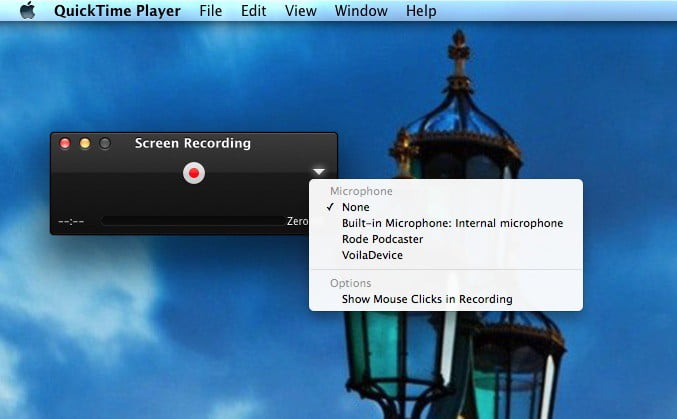 Who isn't familiar with QuickTime Player? A staple of Mac since time immemorial, this free video converter cum player comes bundled with OS X. An extensible multimedia framework developed by Apple itself, QuickTime Player can convert your media files to different formats and supports a variety of video playback options on devices ranging from iPhone, iPod to Apple TV amongst others.
However, one big downside to QuickTime Player is that it is a sloth at launch and requires constant updation in order to work smoothly all the time.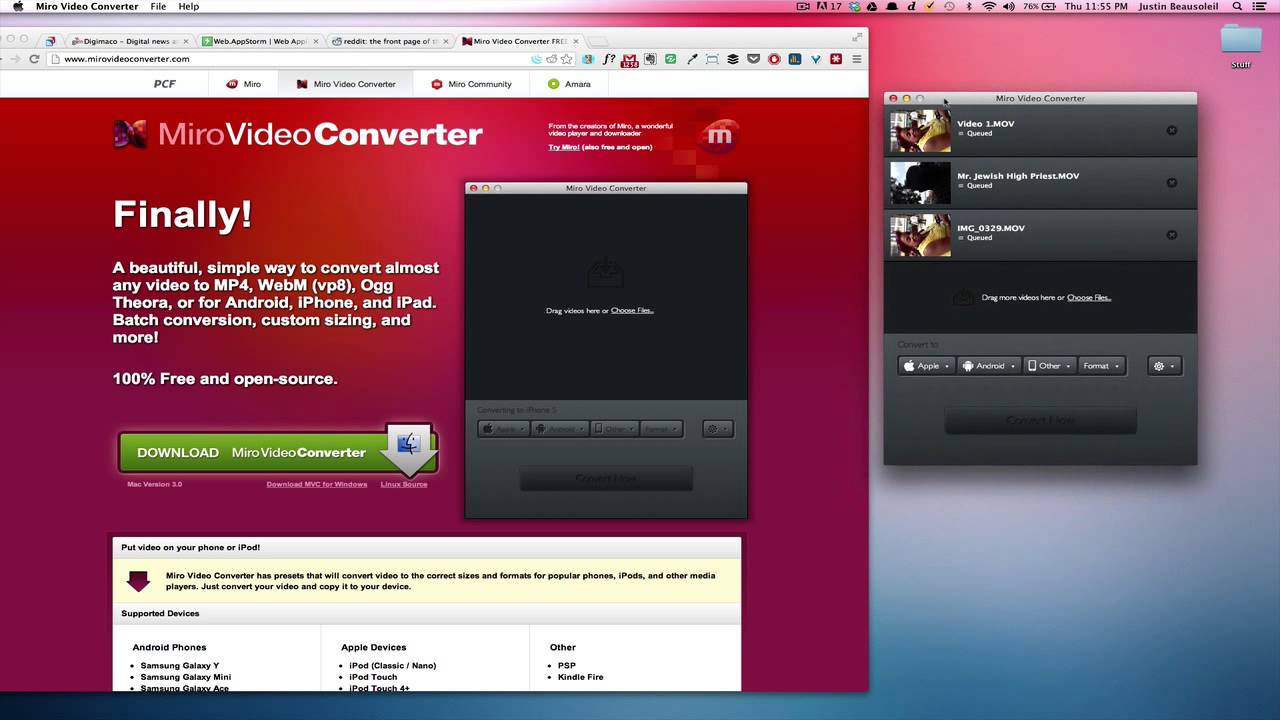 Ably backed by a pretty intuitive interface, Miro Video Converter is one of the easiest programs on our lineup of the best free video converters for Mac users. Even though it comes across as a basic tool, Miro Video Converter works well for a variety of formats and supports a plethora of devices such as iPod, iPhone, iPad, Apple TV and even Android phones.
For smooth conversion, all you have to do is to simply drag videos to Miro's panel or choose files on your Mac system. All in all, Miro Video Converter is a sure delight for beginners even though it doesn't proffer batch conversion and features a handful of output profiles.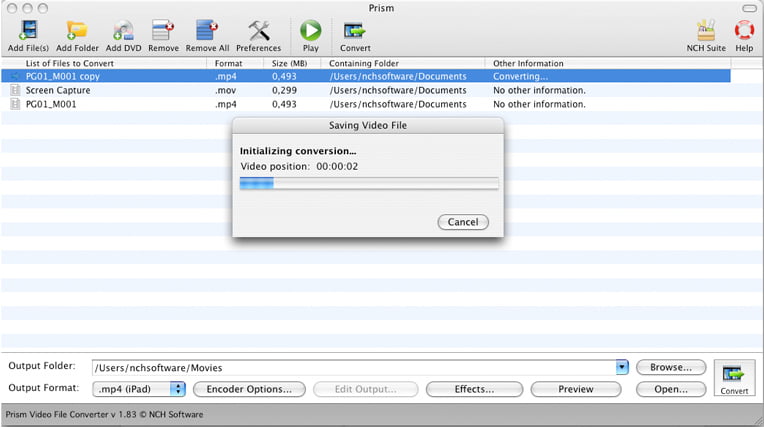 A brilliant alternative to Handbrake, Prism Video converter is a handy video converter that can easily convert video and audio files. What's more, Prism supports all major video formats such as MPEG1, MPEG2, WMV, FLV, AVI, MOV, MOD, ASF, MKV, MP4, and 3GP, amongst others.
All you ought to do is to just drag and drop your video files into Prism and your conversion is ready to roll. Besides, Prism is one of the best free video converters for Mac insofar as compression of video files into smaller sizes is concerned. It also allows you to preview video files side-by-side whilst they are getting converted.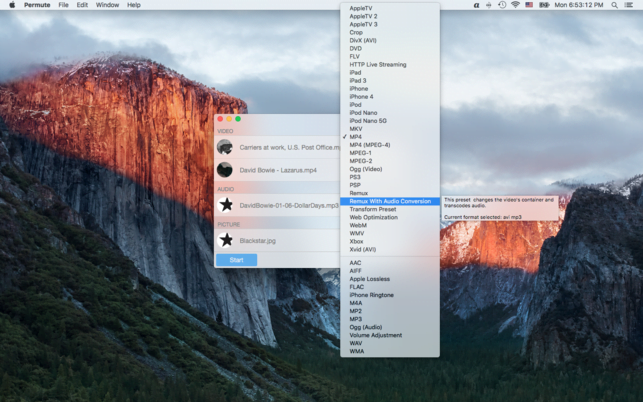 If you are a fan of a neat and clean UI on your video converter, look no further than Permute 2, which will get your video conversion done very smoothly and systematically. Not only does Permute support video conversion, it can also convert images and audio files quite well between multiple formats.
In fact, you will be in awe with Permute's fast conversion speeds which are rare amongst some of the best free video converters for Mac on our list. There has to be a downside, you must be wondering? Yes, there is one and that is: Permute is not completely free. Although, you can download its free trial version and convert videos for a limited period. So, for the full version you will have to dole out a premium.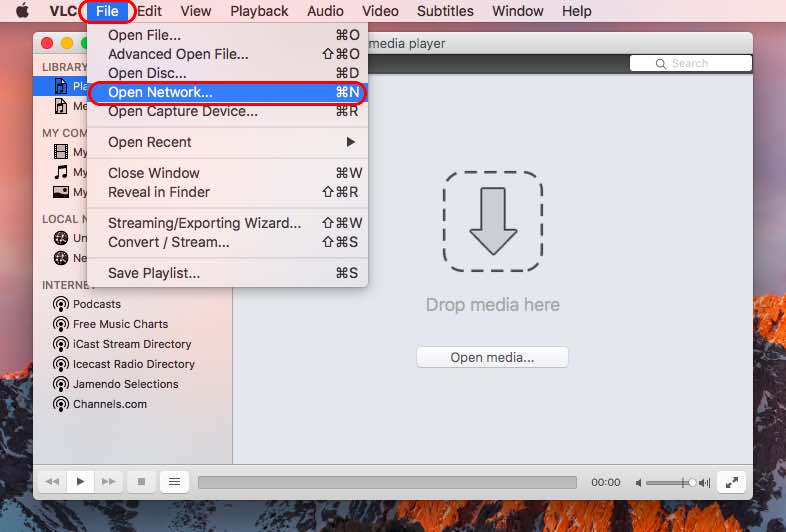 Rounding off our lineup of the best free video converters for Mac is a popular entity that everyone must have heard of before. VLC Media Player, the age-old versatile video playing beast has been playing videos on millions of Macs. But, did you know it can also be used as a video converter? For those not in know-how of things, VLC can easily convert videos on your Mac without seeking any extra codec requirements. The procedure to convert videos using VLC media player is very simple –
Just go to Media > Convert/Save > Under the file tab, add your source video/audio file for conversion.

Now, click on the small "down arrow" on the Save/Convert button and hit "

Convert".

Mention the conversion format in the "Profile" drop down menu and specify the destination to save the converted file thereto.

Hit "

Start"

to begin your video/audio conversion!
And…that's a wrap! So, did you like our roundup of the best free video converters for Mac? Did we miss out on any good converter that you know of? Sound off in the comments and don't forget to download the full version of these beauties.