Video editing has become a very important and popular skill with the increase in consumption of videos on the Internet thanks to YouTube. If you are just starting out with editing videos and want to create some beautiful videos that can be shared with as many people on the internet to make you famous, you'd better choose a good video editing software. Now, there are many software that claim to be the best video editing software for beginners in 2019 but which ones really stand out?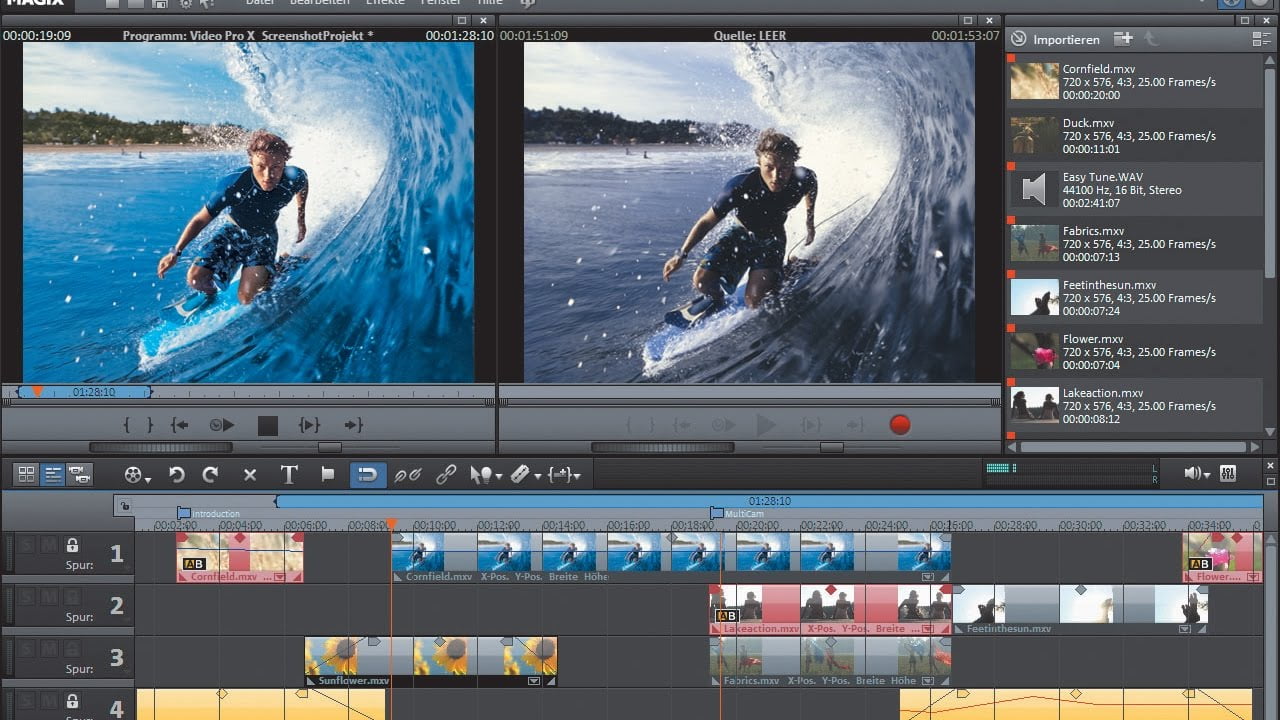 Well, to figure that out, a lot of deciding factors matter depending on person to person such as: budget, platforms(Windows, Mac) or even features like motion graphics and 3D-rendering. Thus, we compiled a list which pretty much covers all these aspects.
So, are you ready to find out the best video editing software for beginners that are free as well as paid? Here's our roundup of the best video editing software for beginners in 2019.
Top 10 Best Video Editing Software for Beginners in 2019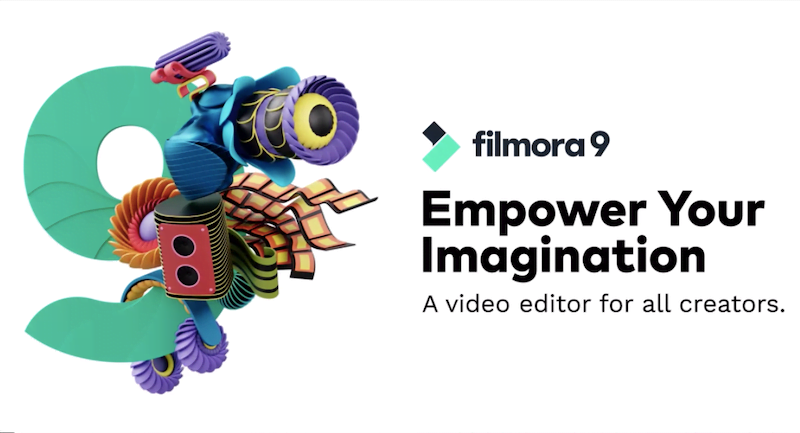 If you are a beginner and looking for the best possible ways to edit videos and give a professional touch to your video content, Wondershare's Filmora9 will be the best suitable option for you. In this video editing software, you get many awesome templates that have pre-defined Titles, Transitions, Effects, and Elements which you can add to your videos anytime.
Filmora9 also supports high-resolution 4K videos editing. And one of the best part is if your computer isn't powerful enough to edit 4K footage, you can create a smaller proxy file in editing without affecting the export quality.
Filmora9 video editing software enables you to edit your video content on the timeline, add transitions, effects, titles, and many ready-made elements are there to use while editing videos. Filmora9 is equipped with some advanced tools such as chroma key, lens correction, voice over support, audio mixer and video stabilization.
Whether you create video content for YouTube, Vimeo, DailyMotion or for any other social media platform, Filmora 9 is one of the finest videos editing software for all kind of video creation.
The Filmora9 Video Editor software is available for both Windows and Mac platforms. It provides a free trial version, and you can download it for free from its official website.
2) VSDC Video Editor for Windows (Free)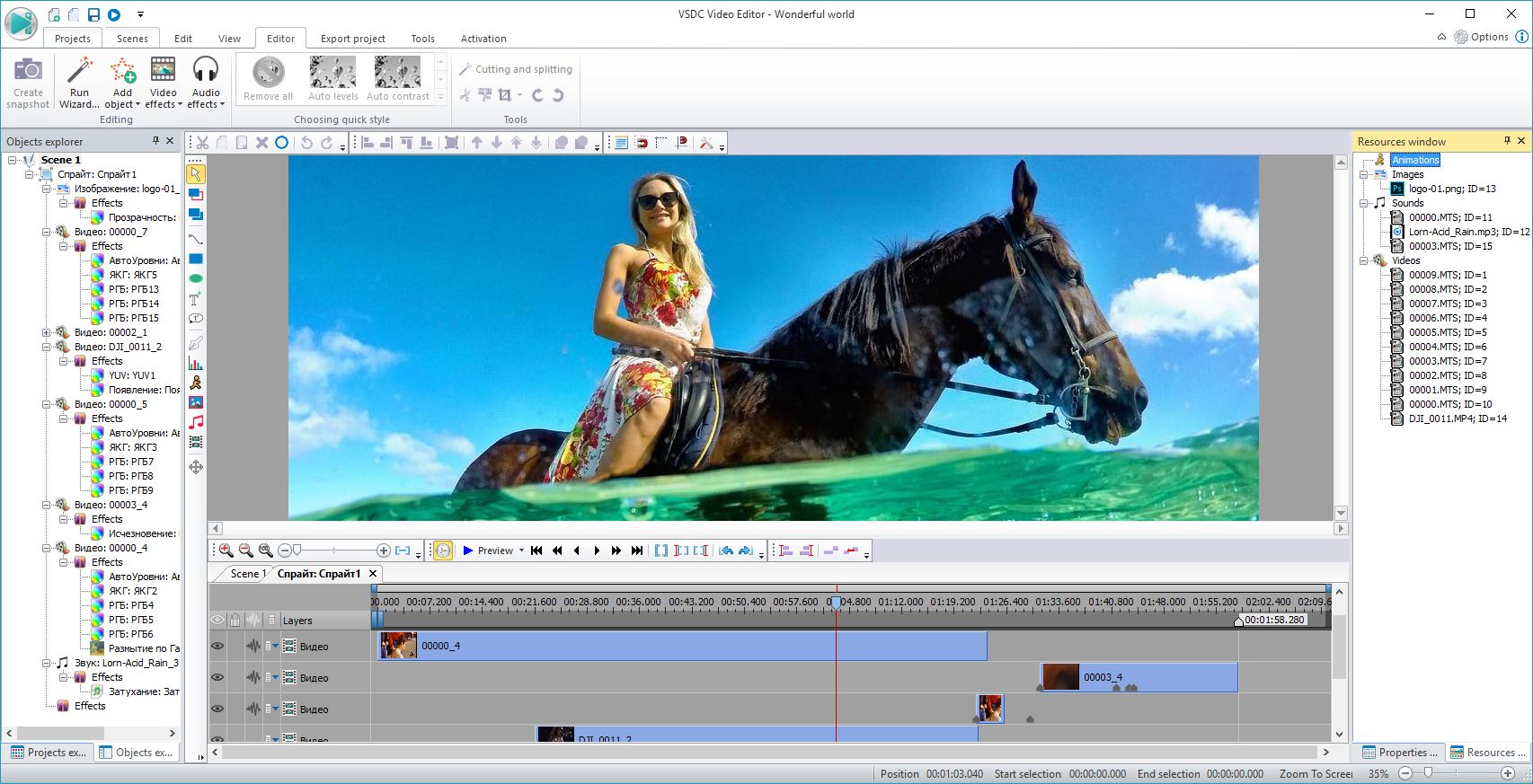 If you are looking for a nifty full-featured video editing tool for Windows that also happens to be free, look no further than VSDC. Don't be taken aback by the sheer number of features and menus on its layout, VSDC is as easy to use as it comes. All you need is to poke around for a while and fiddle with the videos within the editor.
Besides, offering the option of exporting videos to a variety of formats, VSDC provides a vast array of editing features such as adding shapes, texts, lines, etc. Not to mention the obvious nitty-gritty of video editing: images, audio, subtitles, animations and charts. There's even a slick wizard that you can run to troubleshoot problems.
What else makes it one of the best video editing software for beginners that is also free? The VSDC Video Editor setup comes loaded with a free video capture program and screen recorder!
3) OpenShot (Windows, Mac and Linux) (Free)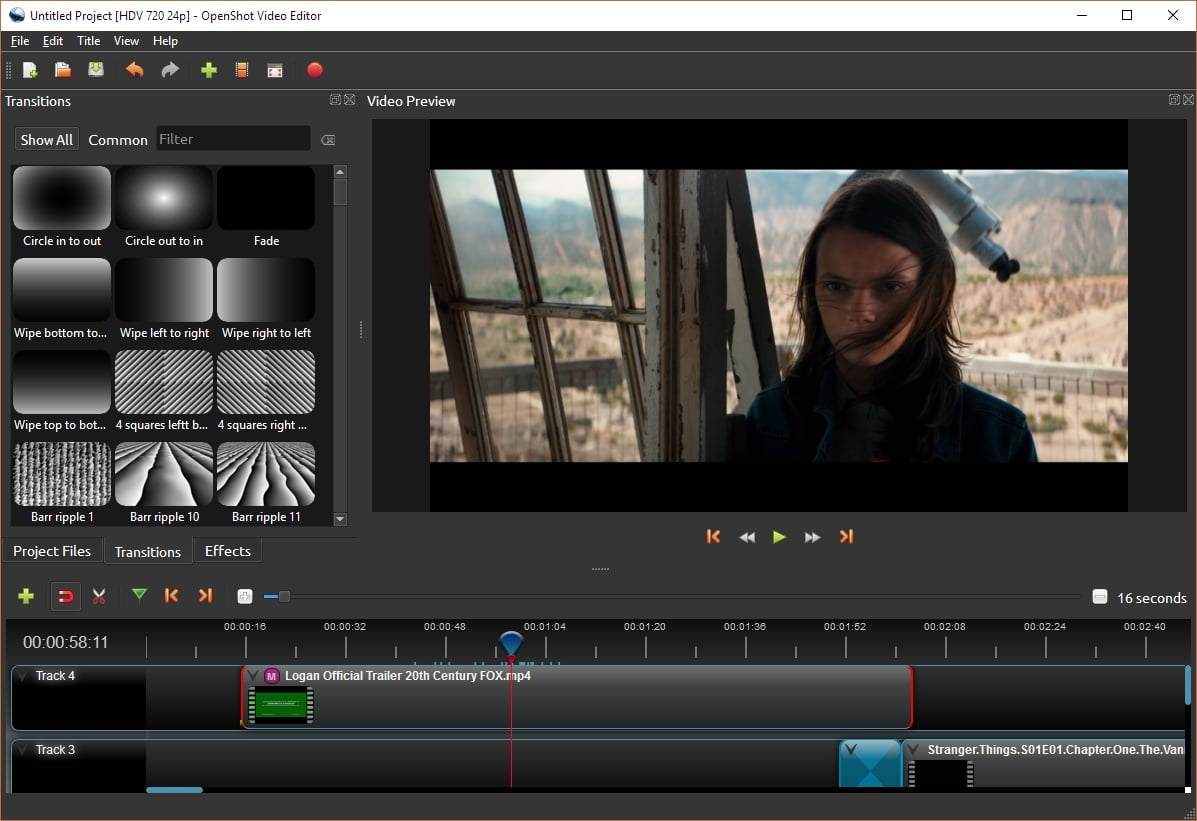 OpenShot boasts of some amazing features for editing videos and can be downloaded for absolutely free on Windows, Mac and Linux. It has a gamut of features including unlimited tracks and layers, 3D animated tiles and effects, curve-based key frame animations and desktop integration for drag-and-drop.
For those of you who are looking at intermediate video editing fare besides trimming and resizing/rotating videos, there are even more options such as audio mixing, frame stepping, time-mapping, motion picture credit scrolling as well as real-time previews. So, if you are just starting out on your video editing journey and don't have enough money to shell out, this one's a no-brainer.
4) Cyberlink PowerDirector (Paid)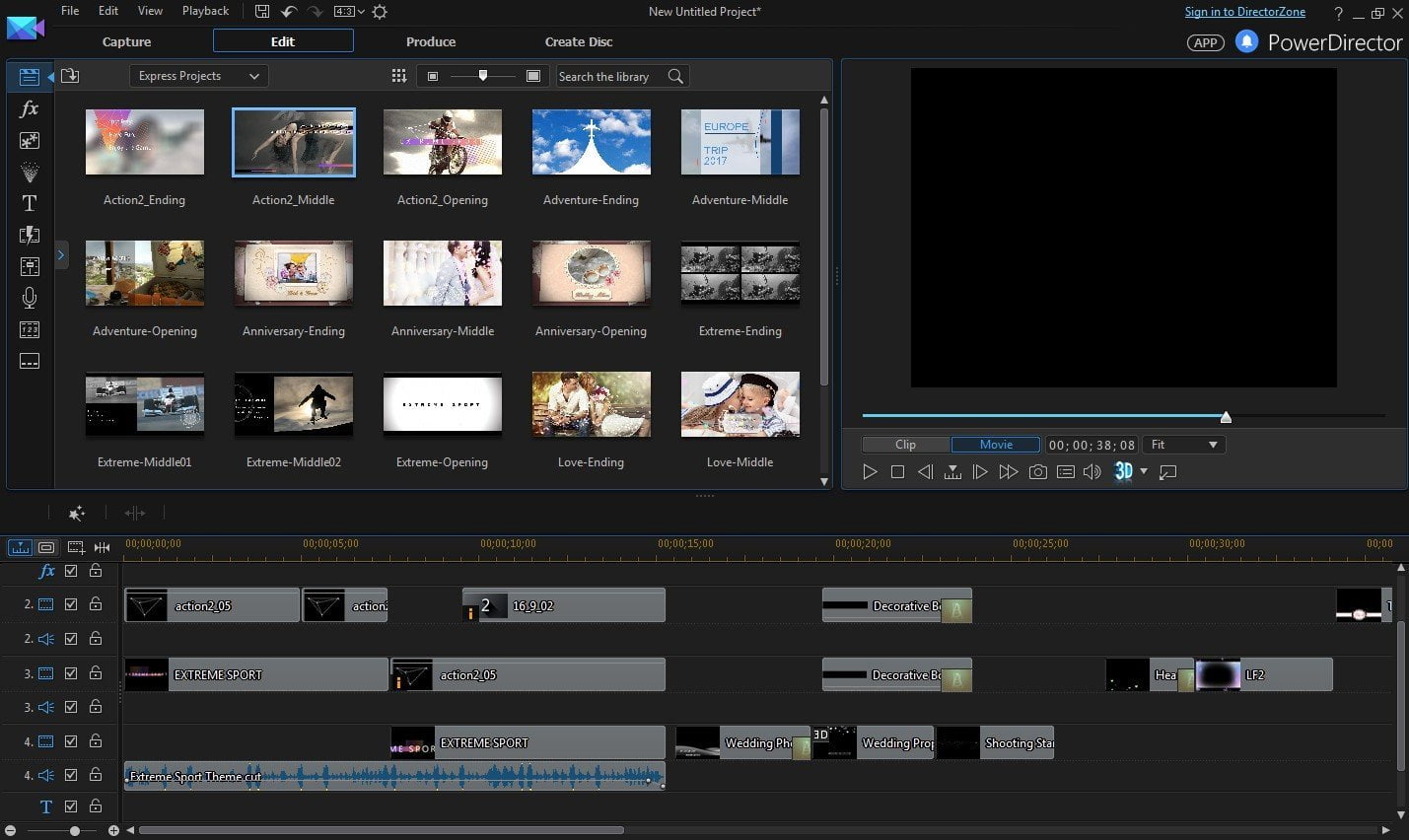 Although Cyberlink PowerDirector is a paid software suite, we included it because its interface is extremely easy to use and pretty straightforward. Don't be overwhelmed by the barrage of options and effects, Cyberlink PowerDirector is a cakewalk compared to some other paid video editing programs.
If you want to step up your video editing game, then this one's the perfect choice because you can do everything ranging from adding green screen effects, layering of videos, 3D transitions, subtitles, adding Pip effects/animations, audio editing/recording, and everything else that comes under basic video editing umbrella.
It is regarded as one of the fastest video editing systems around in terms of rendering and employs cutting edge technology to render slick videos in no time. In fact, PowerDirector was the first video editor to switch to 4k and the first one to support 360-degree virtual reality footage!

5) Apple iMovie for Mac (Free)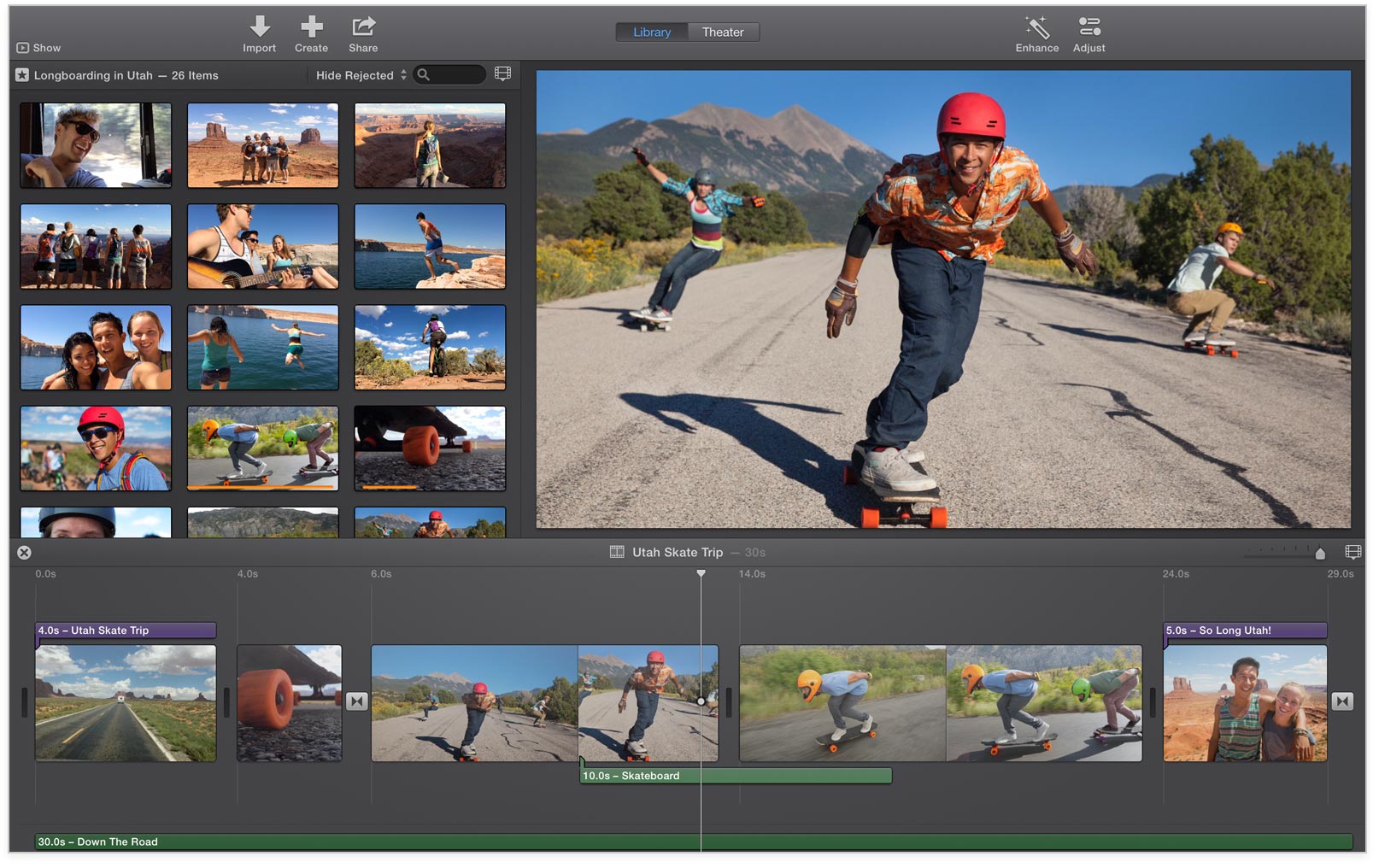 This one's for all professional Mac aficionados out there who cannot afford the steeply priced Apple Final Cut Pro. Apple iMovie is simple, elegant and most importantly free! Its USP lies in ten hifi filters that are considered some of the best in the video editing game.
No matter if you are editing a project on your iPad or shooting videos on your iPhone, you can wirelessly transfer a project over to your Mac using AirDrop.
But, iMovie's most remarkable feature is its green-screen/chroma-key tool, which can be used to instantly place your subject in various locations. Moreover, if you want to add/customize a backing audio track to your video, you can seamlessly pair with iTunes and GarageBand. All in all, it is one of the best video editing software for beginners who own a Mac.
6) Adobe Premiere Elements (Paid)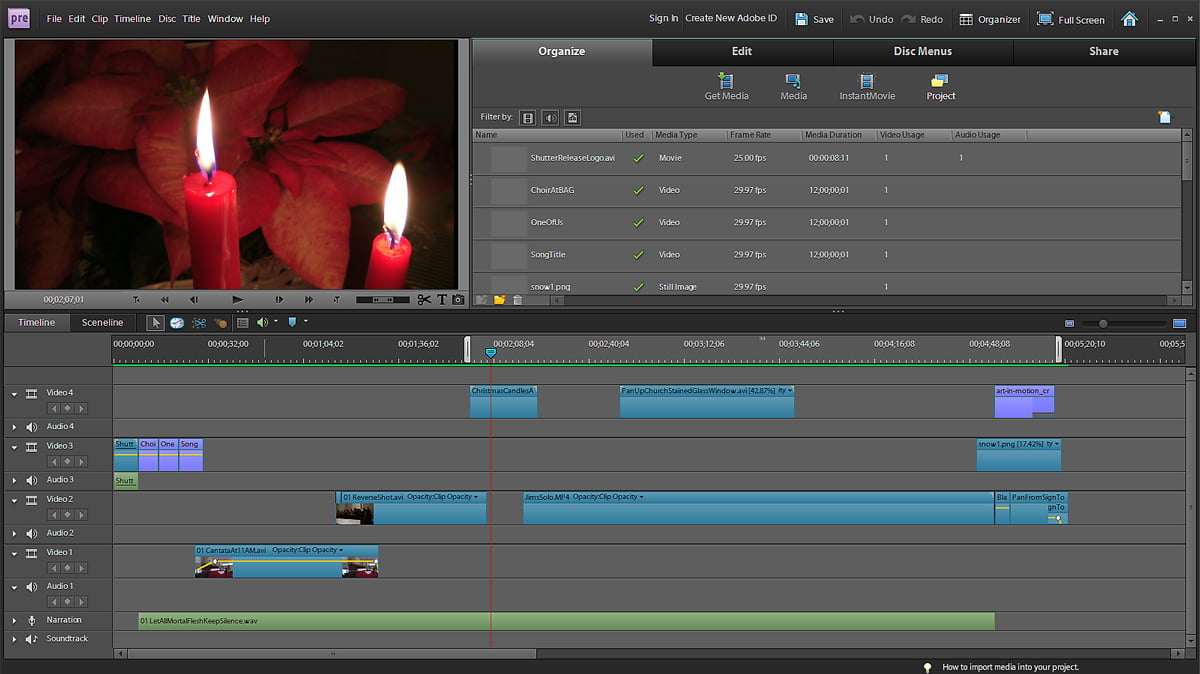 Adobe Premiere Elements is a name synonymous with sleek professional video editing, and if you aren't financially prudent don't miss out on this one. Although there are several software that are faster than Adobe Premiere Elements, the novelty factor is that it is specifically suited for beginners.
Particularly, the Guided Edits feature in this software is an attractive option for beginners if they want to do both quick edits as well as advanced projects with enough assistance from the software.
Yes, Premiere Elements lags behind in terms of 3D editing, speed, and some other advanced features, but it's still a brilliant choice for beginners who are seeking comprehensive software suite which offers enough guidance to help them learn the basics in a jiffy.

7) VideoPad Video Editor (Free)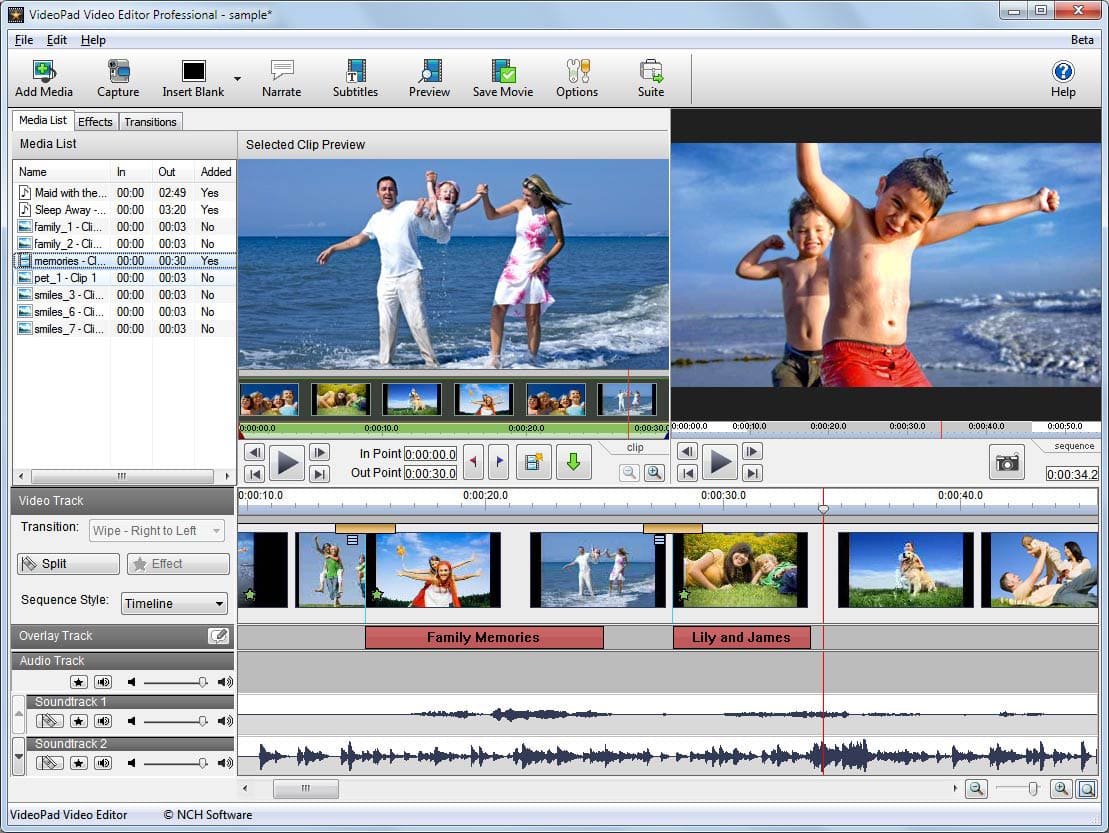 Another 100 percent free video editing software program for Windows systems, VideoPad supports all the basic functions of video editing such as: text and caption overlay, drag-and-drop, video stabilization, transitions, 3D video editing, and colour correction.
Not to mention, VideoPad is capable enough to change a video's speed, burn DVDs, invert the video, import music, and export movies to video publishing sites such as YouTube, et al. in a plethora of resolutions like 4K and 2K.
8) Nero Video (Paid)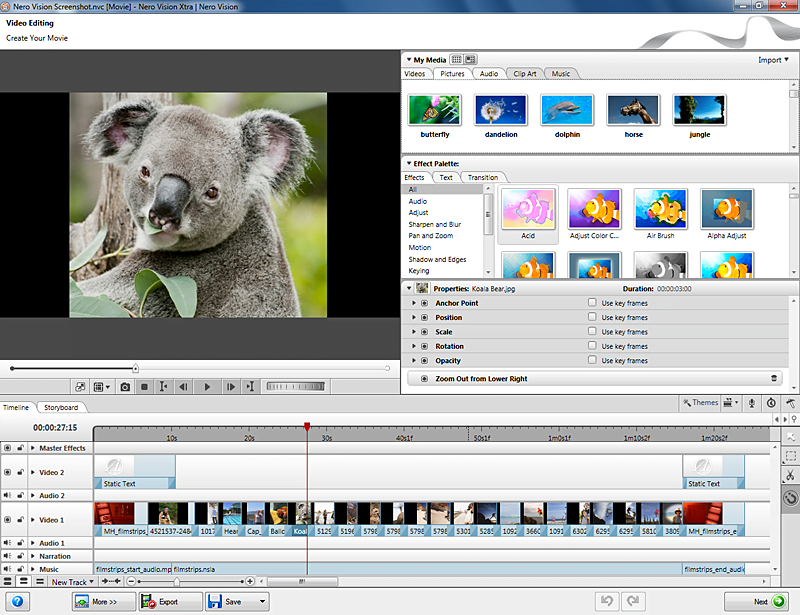 Perhaps the cheapest paid software on our list, Nero Video holds its own quite well. It comes well-stocked with a lot of effects and tricks that are similar to other software competing for video editing supremacy.
If you are a beginner who is just looking for a new video editor with no frills attached to just get the work done, Nero Video is the answer. However, be forewarned Nero is quite slow in terms of responsiveness, but it's a true value proposition for its price.

9) Adobe Premiere Pro (Paid)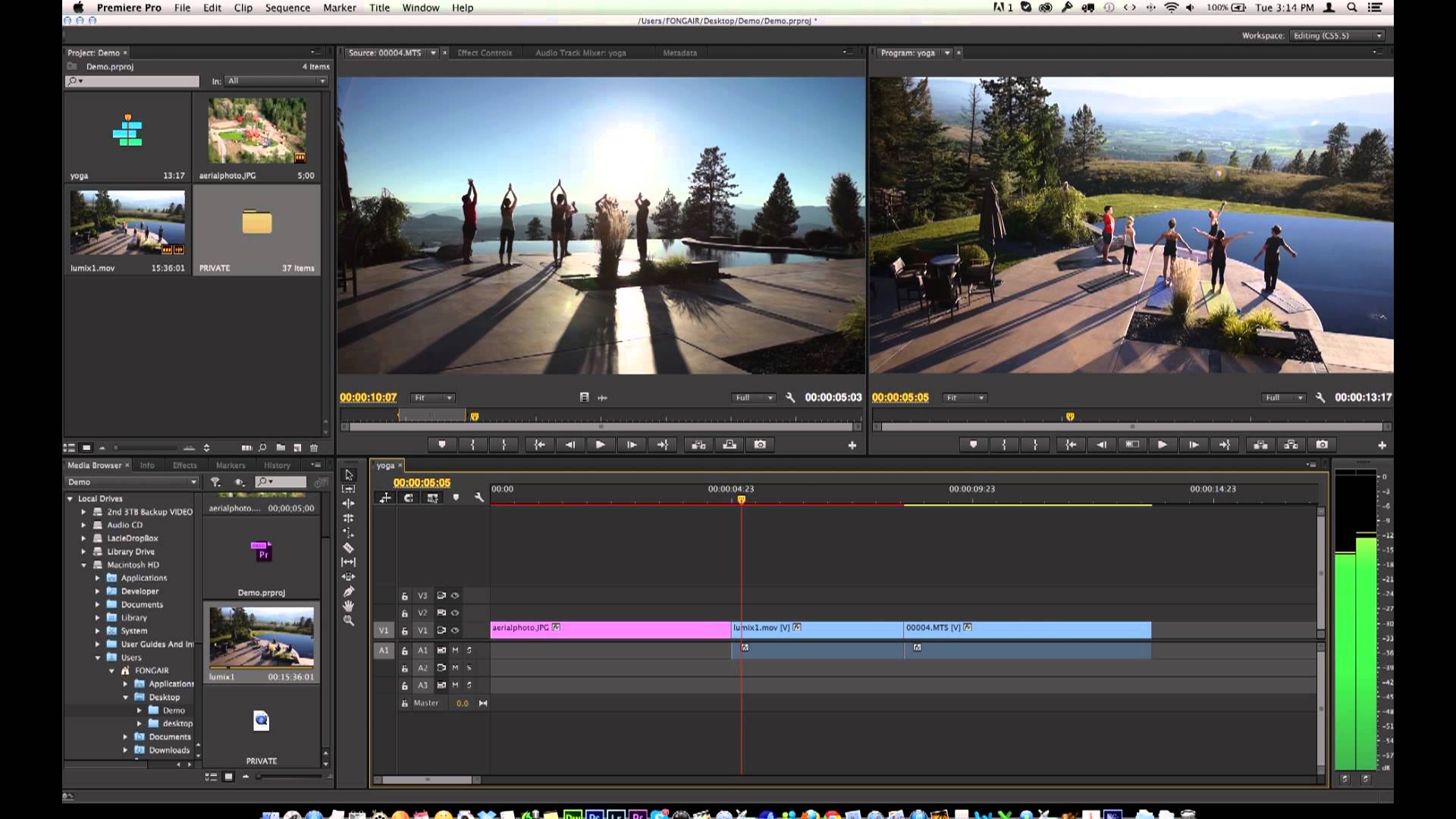 It might be one of the most expensive software suite around, but Adobe Premiere Pro still remains popular among professional fiends and beginners alike. With an unmatched cache of features, 360 VR and 4k support, it does make its case strong.
Some of its most recognisable features include the Lumetri Color tool that offers color adjustment and tuning at par with Photoshop. Another dazzling feature is the multi-cam feature which allows users to work with unlimited number of camera angles.
Not to mention a barrage of titling options, and a flexible and easy-to-use interface make Premiere Pro a no brainer for budding video editing enthusiasts.

10) Corel Video Studio (Paid)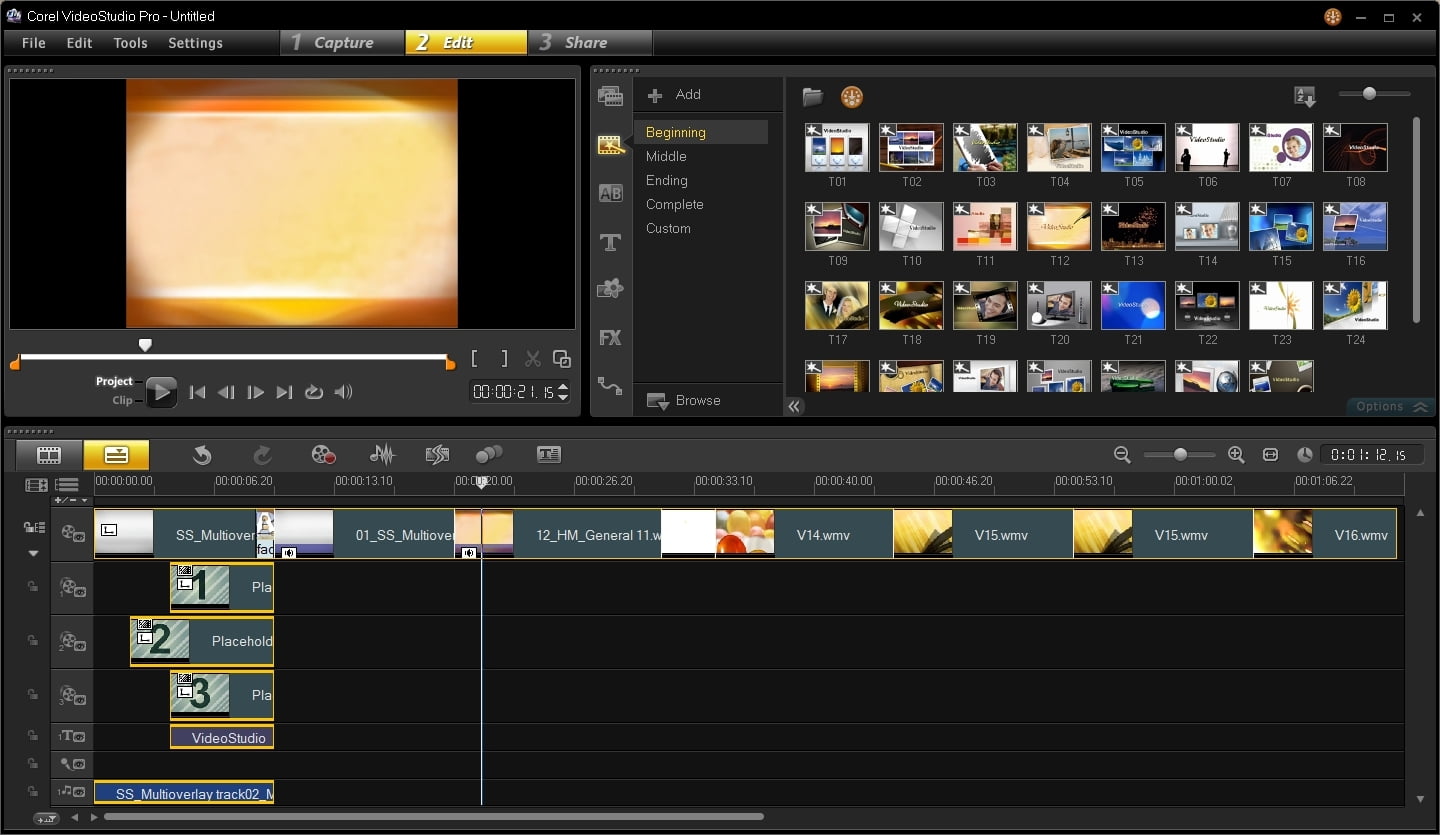 Corel Video Studio a top-of-the-line video editor that includes 360-degree VR and 4k support. However, its USP lies in being one of the best video editing software for beginners as it offers easy motion tracking feature that allows users to track specific objects in their video through blurring out faces, pointing arrows at characters, etc.
Mind you, Corel Video Studio boasts one of the best motion tracking systems around. However, one of the major downsides of this video editor is its slow speed which lags behind some of the faster software on our list such as CyberLink PowerDirector.

11) Freemake Video Converter/Editor (Free)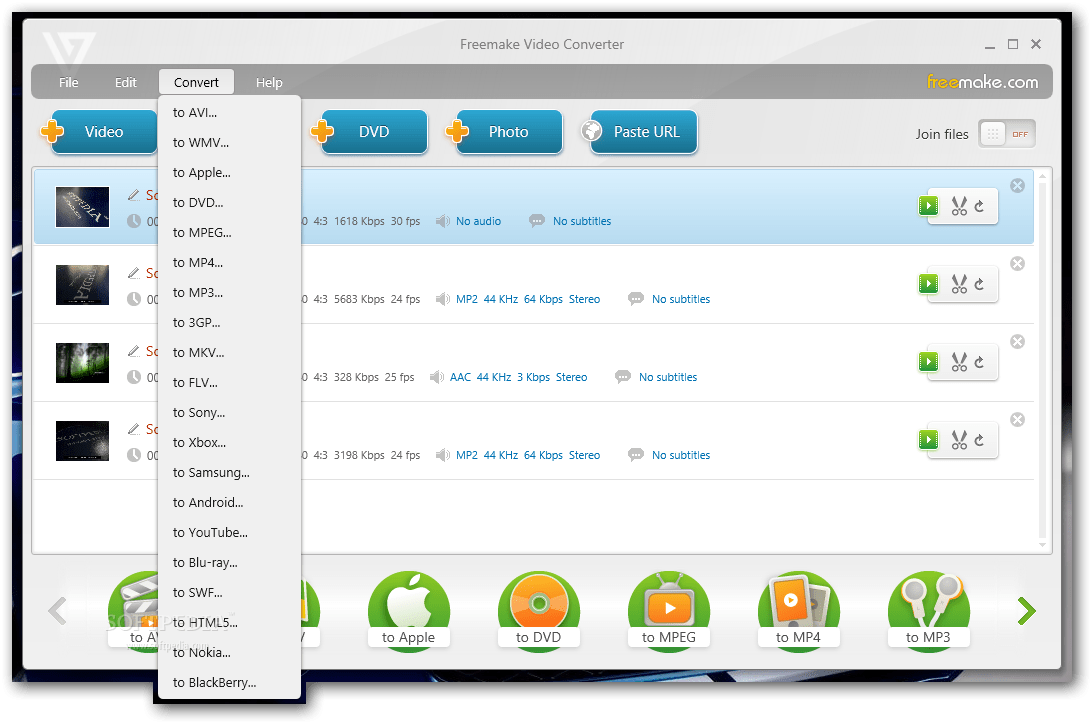 The last one on our list of the best video editing software for beginners in 2019 is not really a full-fledged editing software. It dons the role of a video converter as well. Freemake Video Converter, as the name implies, is absolutely free and is very suitable for people who are looking at some basic editing software with some easy-to-use features.
For instance, if you want to do some light editing to your videos and convert the file to a variety of other formats, Freemake Video Converter cum Editor comes in handy. It is packed with basic video editing features such as adding/removing audio, adding subtitles, merging/joining videos together and clipping out parts you don't want in the video.
And…that's a wrap! Did you like our roundup of the best video editing software of 2019? Sound off in the comments.
SEE ALSO: Best Video Editor for Gaming
SEE ALSO: Best Video Editors for YouTube
SEE ALSO: Best Video Editors for Mac