With a spurt in the consumption of videos on the Internet, the demand for video editing software has shot tenfold. Now everyone wields the power to create mesmerising, professional videos and showcase them to the world on sites such as YouTube, Vimeo, to name a few. However, purchasing a nifty video editing software isn't easy on the pocket. The quandary is all the more true for Windows users. But, who needs an expensive, overblown video editor when there are some of the best free video editing software for Windows PC strewn about on the world wide web? Now then, it is a herculean endeavour to scour the web and find these hidden gems to download them in a jiffy, isn't it?
So, how does one expect to find a decent free video editor for their Windows system and create some slick videos in no time? By going through our roundup of the best free video editing software for Windows PC 2019, of course! Whether you are making a foray into filmmaking, or you are an experienced home videographer, these free video editors pack some serious features worth a shot.
How to choose the best free video editing software for Windows 7, 8, 8.1 and 10?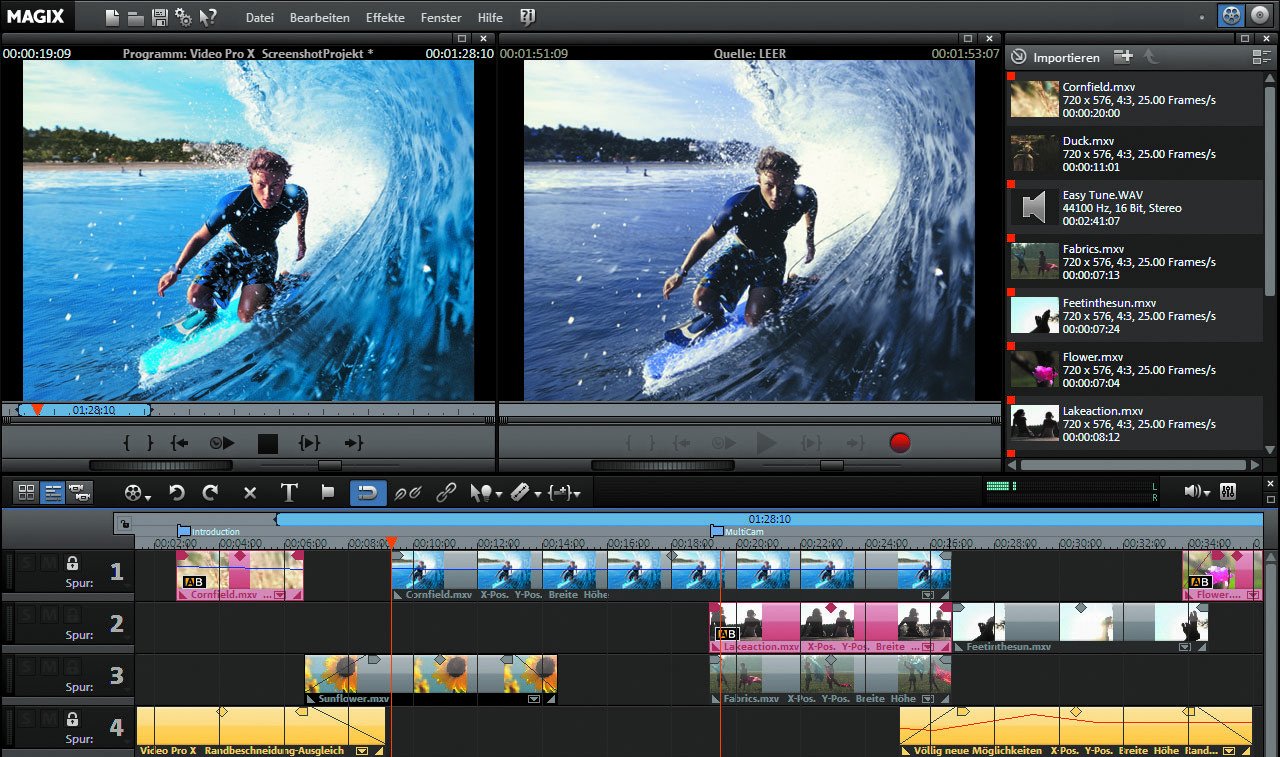 If you only want to trim a clip to size or overlay a soundtrack for a gameplay video, then a lightweight editor could come in handy and export your video in multiple formats suitable for playing on a desktop or mobile device or even online. Conversely, if you are seeking some heavy-duty effects such as colour grading and chroma keying, then an advanced program could deliver the results on the lines of a premium or professional software for free.
In conclusion, assess your needs and only then home in on the most suitable video editor. Without further ado, let's have a look at the top 10 best free video editors for Windows 2019 below:
The Best Free Video Editing Software for Windows PC Users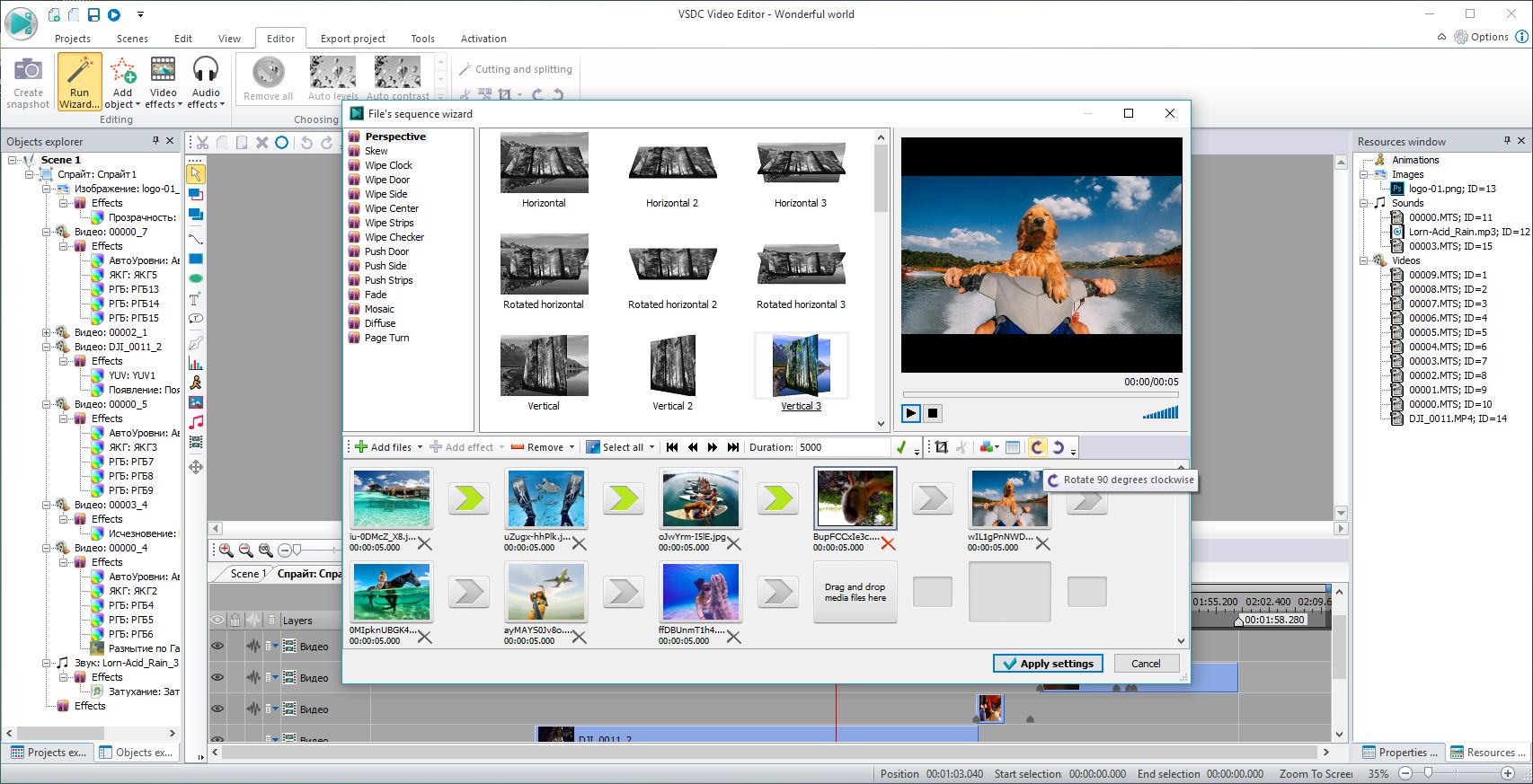 Backed by a dazzling array of effects and filters to enhance your footage, VSDC Video Editor is in a league of its own. After all, it boasts both troubleshooting wizards and manual options to help out beginners and advanced users alike. Also, since VSDC is a non-linear video editor, you can go back and forth your edits and position clips or other elements on the timeline as per your whim.
Moreover, VSDC allows users the leeway to work with multiple scenes and transitions in order to bring out a unique professional appeal. Not to mention, you can add text and sprites to videos to make them pretty swell. In fact, there's a torrent of extra artistic effects such as smoke and instagram-like filters, colour correction, and transition effects to add more zing to your videos.
VSDC also proffers automatic image stabilization and a dedicated Instagram export profile. Overall, VSDC Free Video Editor is a noticeably fast program and a great download choice for handling creative video projects.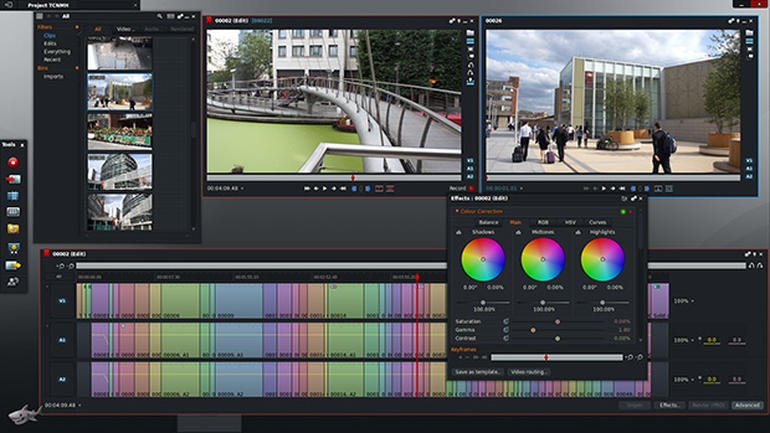 Despite being marketed as a professional video editor for users of all hues, Lightworks has a lot of things going for it. We reckon it runs just as smooth even on fairly modest hardware despite its sheer power. To start with, Lightworks boasts over 100 video effects, titling options, multicam editing and handles video capture with aplomb. It also proffers non-linear editing, which is a plus for both beginner and professional users.
Moreover, audiophiles can make deft use of stock audio available on its timeline which can be used for editing up to 256 videos, audio clips and still images with ease and grace. With a wide range of support for all video resolutions such as SD, HD, Ultra HD up to 4K, you can rest assured that the video output would be solid so you wouldn't rue a free download any time soon. There is one downside though, that is, some users might be put off by its seemingly technical user interface which they could find quite hard to use.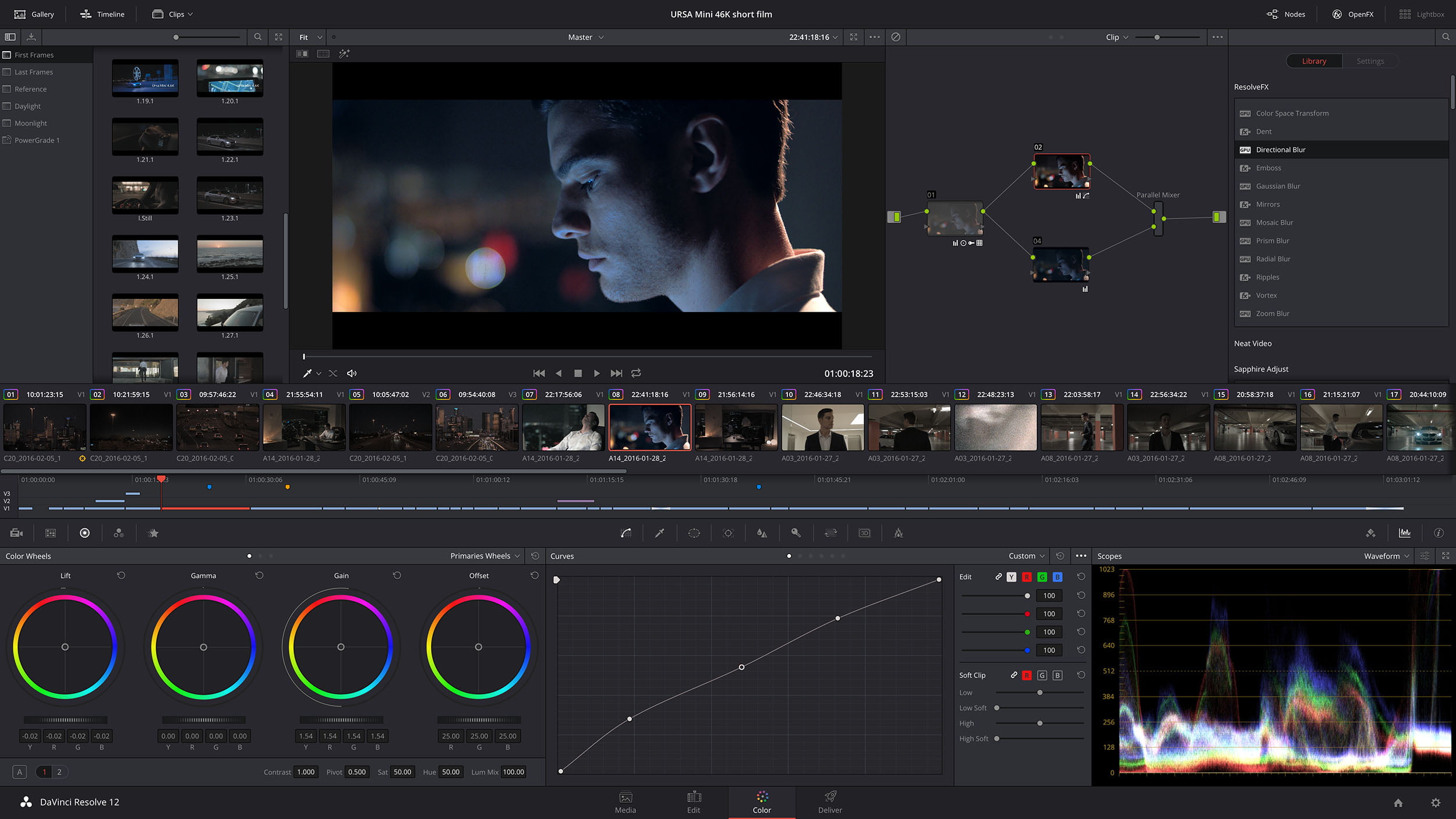 If you want to take your video editing prowess to pro-level sans cost, then try DaVinci Resolve. This free video editor can handle colour correction and any professional video/audio editing task thrown on its intuitive interface with ease and grace. In fact, if you want to carry out audio mastering too, then DaVinci Resolve is the best professional tool for you.
What's more, thanks to its multi-track timeline for arranging videos and audio clips, you can actually enjoy the entire editing process. DaVinci Resolve also features a vast collection of filters and effects and offers context-sensitive trimming.
However, colour correction remains DaVinci Resolve's standout feature hands down for adjusting the whole video or just a selected part. Moreover, you can avail HDR support, and work on raw files directly from your camera.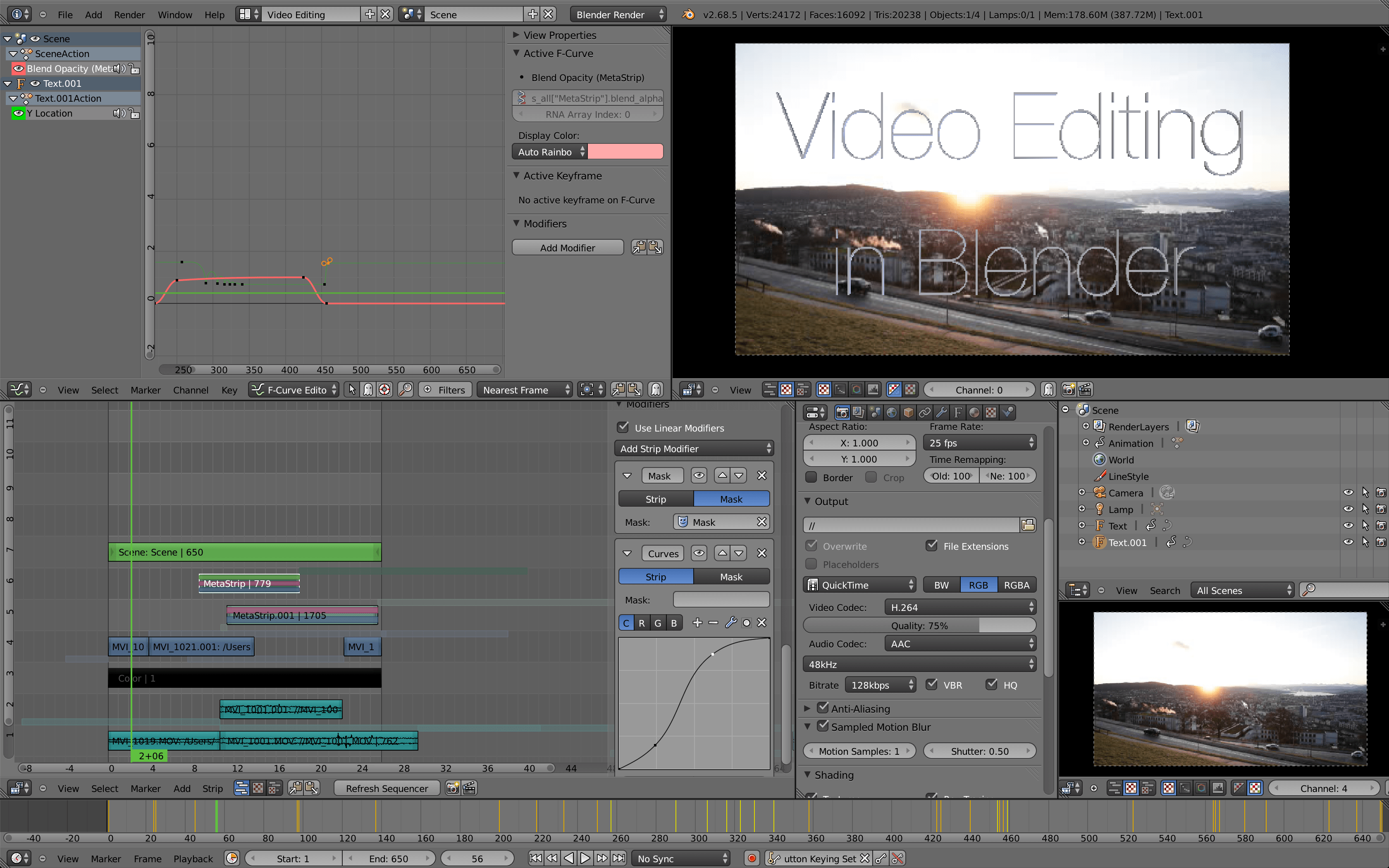 A rather unique entity on our list of the best free video editing software for Windows users, Blender is an open-source 3D video content editing/creating software which comes loaded with many advanced level features such as powerful character animation tools, modifier-based modeling tools, a node-based material, etc. You will feel at home while snipping away at video clips or overlapping them over one another. Like most aforementioned programs, Blender is also a non-linear editor.
One thing that particularly piqued our interest is that it boasts a slew of transitions and fade effects that can be quite useful if you are editing gameplays. Moreover, we were equally impressed with Blender's 2D and 3D motion tracking credentials.
Not to mention, features such as compositing of real footage and animated objects, and slick camera correction for image stabilisation and lens calibration left us wondering what sort of a beast is this free video editor!
If you are into screen recorders for capturing extensive gameplay exploits, chances are you are already familiar with FFmpeg, which is a great video editing tool for Windows that also doubles up as a screen recorder. In fact, FFmpeg can hastily convert your videos into a plethora of formats including MP4 and AVI. It is an all-in-one tool for recording, editing and posting gameplays and tutorial videos onto social networking sites.
Furthermore, if you want to stream digital audio and video and subtitle content such as libavformat (a leading audio/video container mux and demux library) and libavcodec (a leading audio/video codec library), you are in for a treat!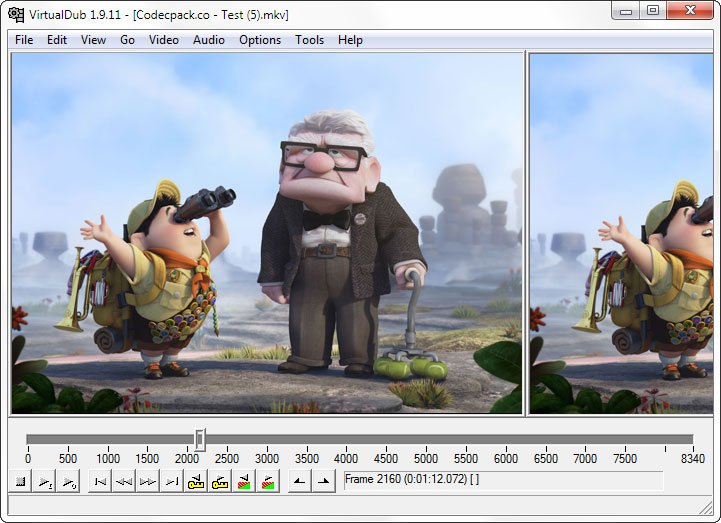 Much on the lines of FFmpeg, VirtualDub is a powerful screen recorder cum movie editing software for Windows users. It supports both 32-bit and 64-bit Windows platforms. If you happen to be a beginner seeking a basic program with a good number of features thrown in for a good measure, then VirtualDub is one the best free video editing software for Windows 2019 at your disposal. For starters, you can relish a gamut of amazing features such as video splitting, compression, and even add audio tracks.
Further, you would be glad to know that it has batch-processing capabilities for handling a large numbers of video, image files and is compatible with many third-party video filters. All in all, VirtualDub is quite effective for carrying out fast linear operations over video. However, it is mainly geared towards processing AVI files for videos and BMP image files.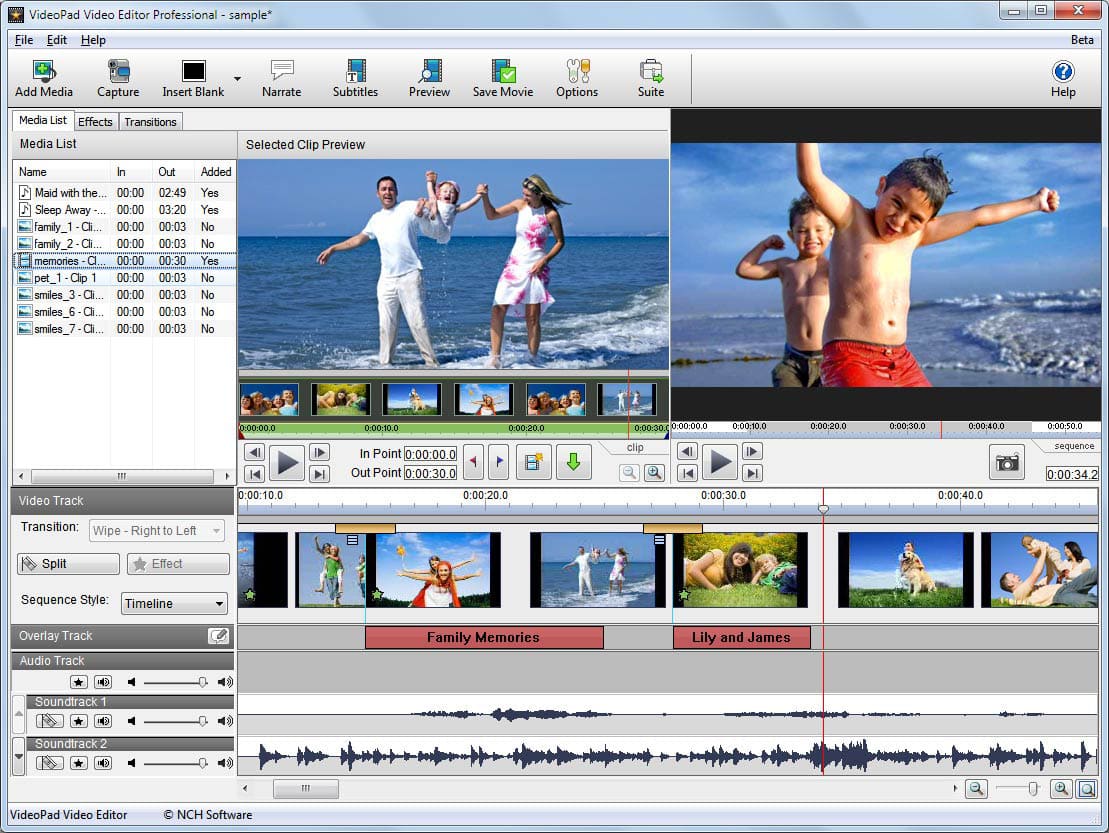 Ably assisted by an intuitive and user friendly UI, VideoPad is a fully featured video editor that can churn out professional grade videos within minutes. It can also be used to burn movies to DVD, and Blu Ray for playback on home theatre or for sharing your videos directly to YouTube, Flickr or Facebook. Some of its highlights include over 50 breathtaking transitions and effects that can render a professional feel and charm to your videos.
Moreover, beginners will really relish easy editing thanks to the drag and drop functionality on its timeline which is replete with speed adjustment features for making customization a breeze. In fact, it supports a number of input/output video, audio and image formats including divX, AVI, MPEG, MP4, VOB, WMV, MP3, FLAC, AAC, WAV, JPG, BMP, PNG, et al. to name a few.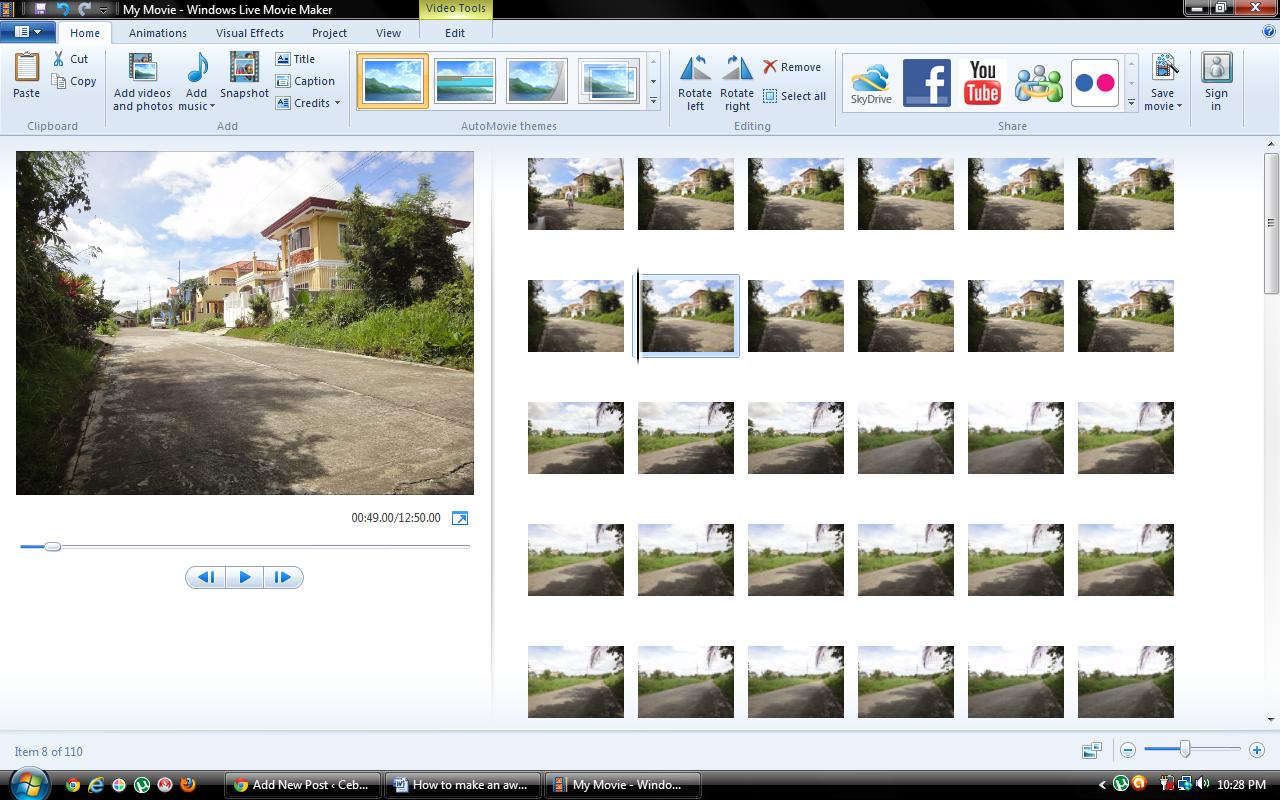 What would a list of the best free video editing software for Windows 2019 be devoid of its very own progeny a.k.a Windows Movie Maker? A staple on Windows OS since time immemorial, Windows Movie Maker still retains its charm as a basic video editing program for beginners who are still learning the ropes of video editing. Also, you don't download it since it comes installed.
It comes loaded with plenty of transitions and fade effects as well as some nice filters, all of which help users learn the nitty-gritty of basic video editing. What's more, you can add titles/credits, lay down audio tracks, do timeline narration or even let Movie Maker create an auto-movie for you in a jiffy.
The usability is a cinch as you can make home movies through its simple yet effective drag-and-drop functionality. Moreover, if you are adept at XML code, you can add and modify new effects and transitions.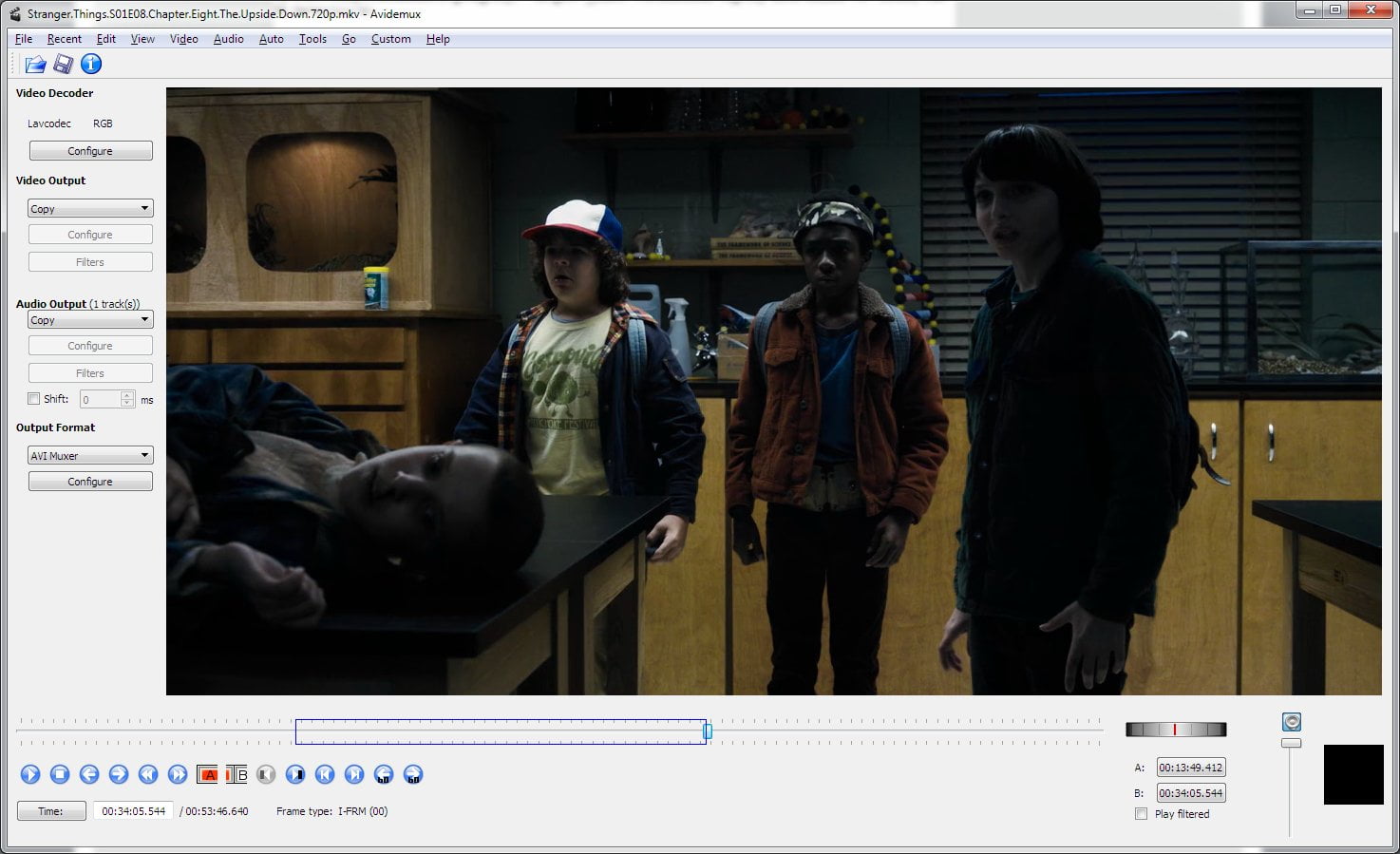 Avidemux is a free no-frills attached video editor that is intrinsically designed for simple cutting, encoding and filtering tasks. It sports a clean and pleasant interface with no room for unwanted knick-knacks. One of the USP's of Avidemux which injects it into our lineup of the best free video editing software for Windows is high compatibility with a number of of input/output video formats including the likes of AVI, MP4, MOV, ASF, plus it is DVD compatible with MPEG files for which it employs a variety of codecs.
Furthermore, besides video formats, Avidemux is well-stocked to support a variety of DVD compatible photo and audio formats as well such as AAC, AC3, JPG, and many more. On the features front, it is loaded with subtitle processing for rendering hard subtitles and DVD subtitles. Interestingly, Avidemux can also be run from the command prompt.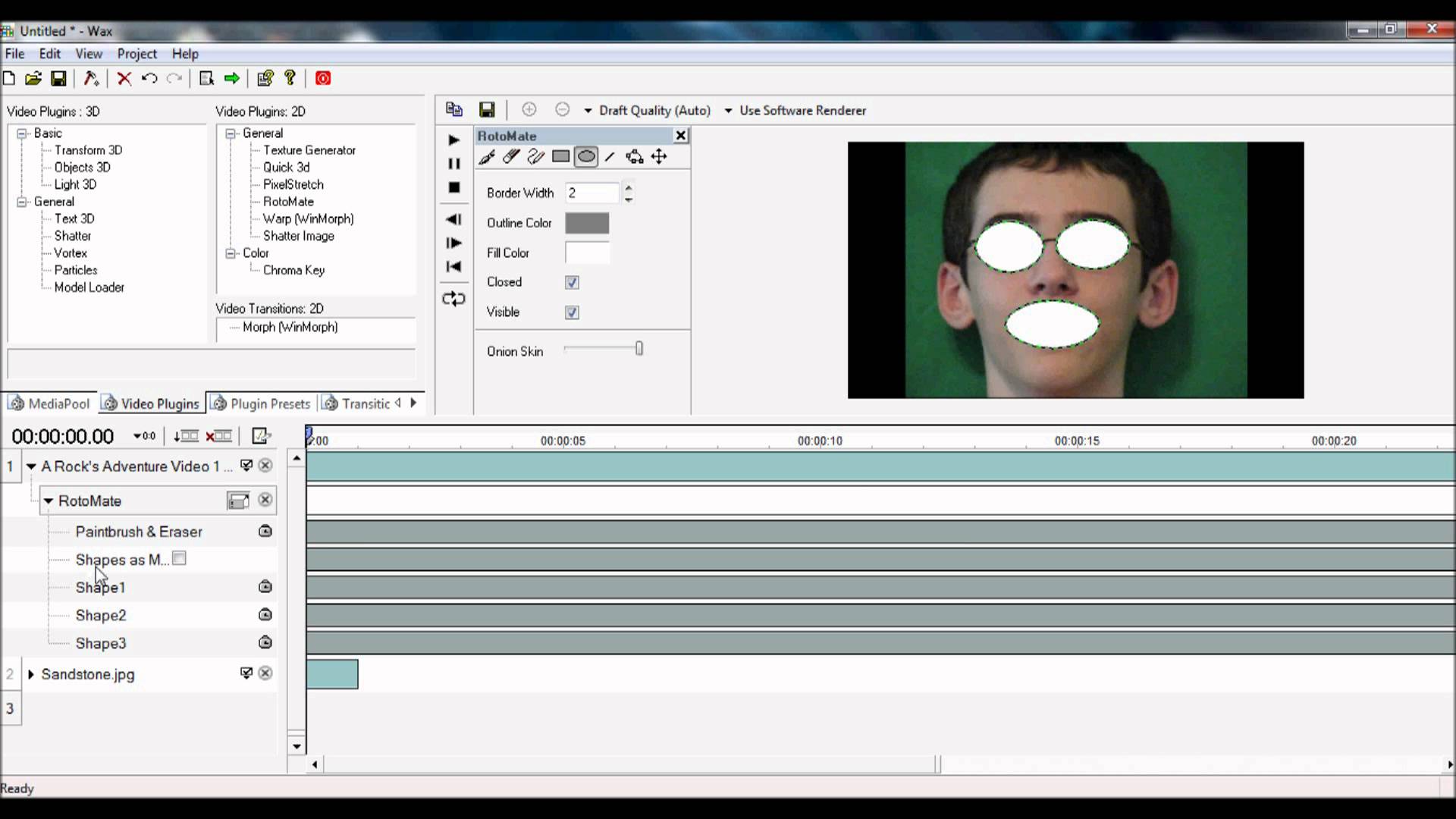 The last program which rounds off our list of the best free video editing software for Windows 2019 is rather unique in some aspects. Wax, which is a flexible and high performance oriented video editor designed especially for both a professional and home user, can also be a used as a plug-in to other video editors! Of course, it can also be used as a standalone application. With Wax, you can create special effects aplenty and impress your audience. It also supports importing and rendering videos in a number of formats.
However, you might find yourself at odds with the number of features it has to offer. For instance, it lacks certain advanced level features such as Flashhold, Mosaic, or Jump Cut and is also quite limited when it comes to sound and transitional effects, titles, picture-in-picture, etc.
And…that's a wrap! So, did you like our roundup of the best free video editing software for Windows PC 2019? Did we miss out on any good editing software that you know of? Sound off in the comments.