It is often believed that Apple has forged together a mighty fortress around its products be it the Macbook, iPhone or iPad insofar as tackling the influx of freeware is concerned. No matter how hard you try, you just can't come across a reliable software that is not paid on OS X. The predicament is also true for video editing programs. After all, there are hundreds of programs clamouring for the coveted spot of the best free video editing software for Mac. In such a scenario, how does one expect to come across a formidable video editing program that can be used for crafting videos for YouTube? By going through our roundup of the best free video editing software for Mac, of course!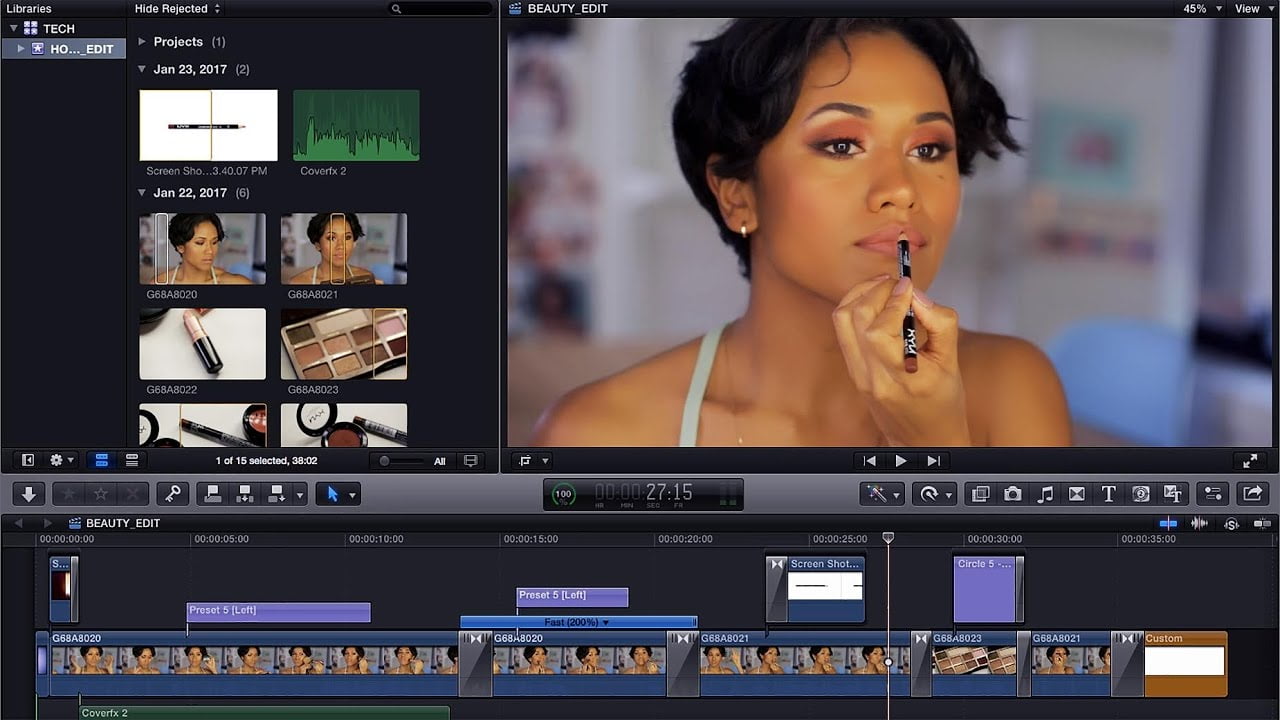 These free video editors that we managed to scour on the internet are all adept in one way or the other. Some of them are open-source, while some run across platforms. Without further ado, let's get started-:
10 of the Best Free Video Editing Software for Mac Users in 2019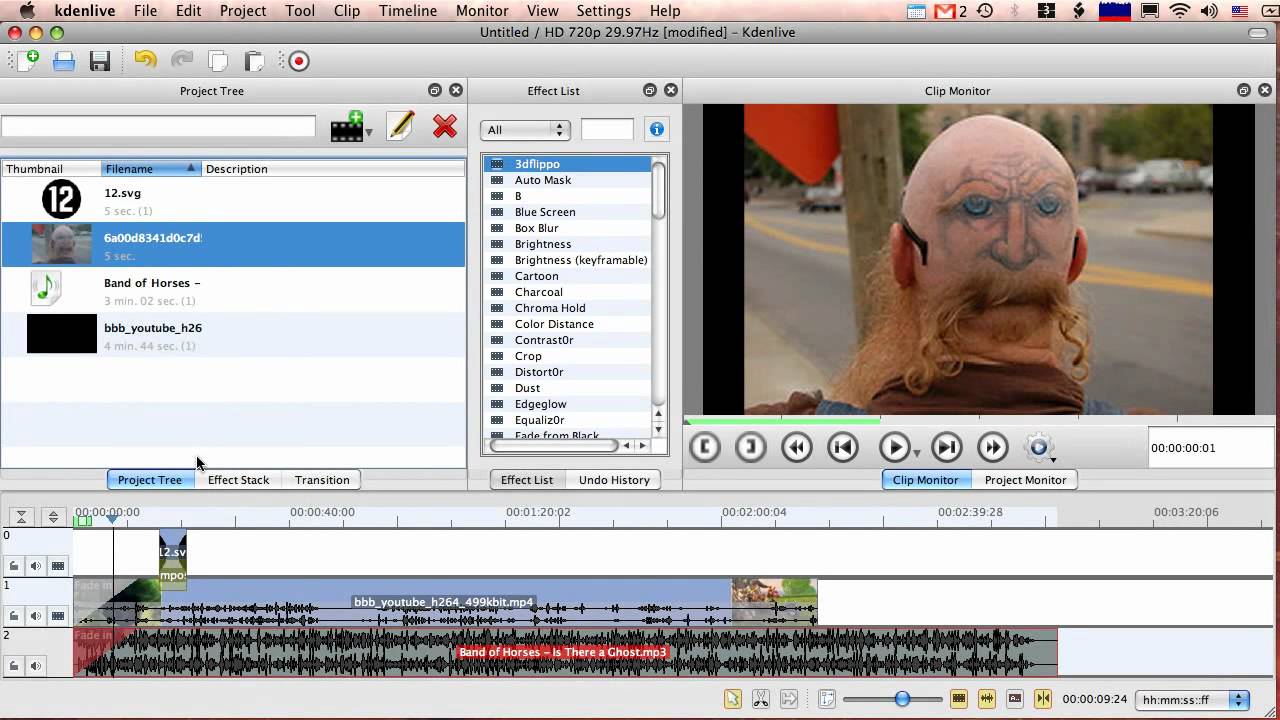 An open-source Mac video editing program, Kdenlive or KDE Non-linear video editor is based on MLT Framework which harps on flexibility and ease of use for users. Since Kdenlive is a non-linear video editor, you can always revert to your previous settings. Compared with other video editors on the market, this brilliant software is renowned for supporting all sorts of output and input formats including the likes of AVI, FlashVideo, WMV, MPEG and QuickTime.
It also packs a resplendent set of plugin effects for video and audio processing. Moreover, Kdenlive brings to the forefront a powerful titling tool that can be harnessed by both advanced as well as beginner users.
Interestingly, it also supports 4:3 and 16:9 aspect ratios for NTSC, PAL, and some HD standards including HDV and AVCHD. In fact, Kdenlive gives enough leeway to users for ripping videos on a DVD via its smooth and simple menu. So much so, you would be glad to know that it can export videos to any DV device as well.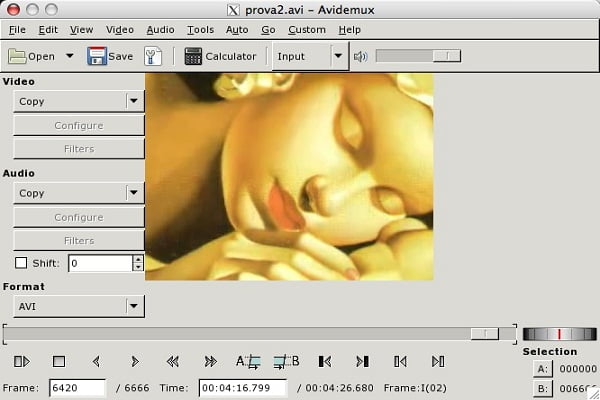 If you are on the lookout for a no-frills attached video editor with absolutely no knick-knacks on its UI, then Avidemux is highly recommended. Not only is Avidemux intrinsically designed for some great filtering, encoding and simple cutting tasks, but it is available across platforms such as Microsoft Windows, Linux and BSD. The novelty factor that injects Avidemux into our list of the best free video editing software for Mac is its high compatibility with hordes of input/output video formats.
For instance, Avidemux supports a variety of video, photo and audio formats that are all DVD compatible such as ASF, AVI, MOV, MPEG, MP4, AAC, AC3, JPG, et al.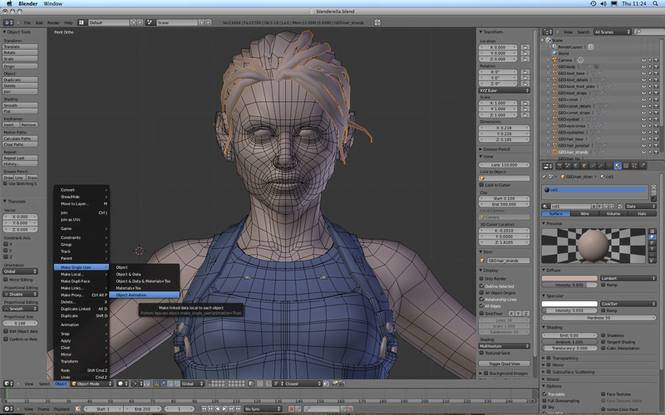 Much on the lines of Avidemux, Blender too is available across platforms such as Windows, GNU/Linux, OpenBSD and FreeBSD. Its USP lies in being a free 3D graphics application that can be used for rigging, texturing, skinning, modeling, animating, UV unwrapping, rendering, adding water and smoke simulations, et al. to name a few.
Blender is also a non-linear video editor so you can go back and forth through your edits seamlessly. What's more, it sports a barrage of features such as particle simulations, visual effects, compositing, video game templates, interactive 3D applications, and some great animated filters. If you are an advanced video editing enthusiast, then Blender packs all the right punches and is definitely one of the best free video editing software for Mac to go after.
Overall, with a ton of advanced features including modifier-based modeling tools, character animation tools, Python for embedded scripting, and a node-based material, Blender is indeed a powerhouse of video editing on Mac.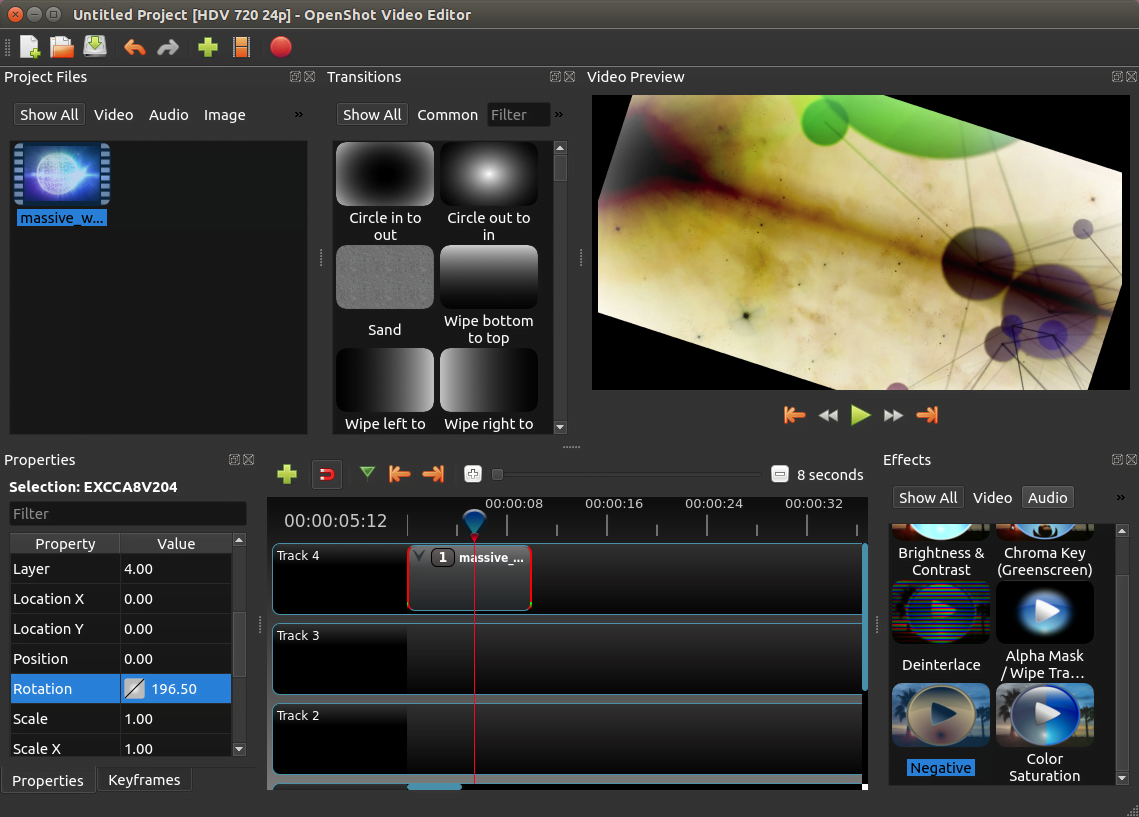 Another open-source entity, OpenShot Video Editor like most of its ilk is incredibly simple and makes video editing nuances easy and quick for beginner users to learn. Despite being a powerful cross-platform software which also runs on Windows, and Linux, OpenShot Video Editor packs an array of rich features such as 3D animations, slow motion and other time effects, to name a few.
For those who work for hours on end splicing up videos, you would be delighted to know that OpenShot supports unlimited tracks on its dashboard with sublime trim and slice capabilities. Not to mention, users can make use of its rich animation framework to bounce, slide, fade, and animate elements. Also, there are tons of video titles and effects to choose from, all of which make OpenShot a paradise for slick video editing.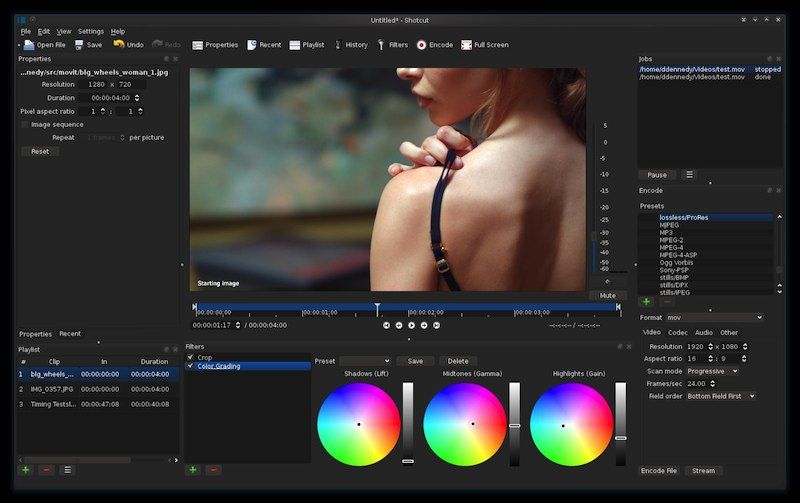 Shotcut is a robust open-source video editor that can deliver impressive results on the lines of OpenShot. In fact, it is replete with loads of dazzling features that are well complemented by an immersive and great-looking interface which resembles a top-notch paid video editing program more than a free open-source software.
Moreover, it also supports a wide range of video files and output/input formats including 4K video. But, Shotcut's USP lies in being the best free video editing software for Mac users who work extensively with audio files and use audio effects frequently. Nevertheless, this free video editing software also packs some impressive video effects including compositing and transitions.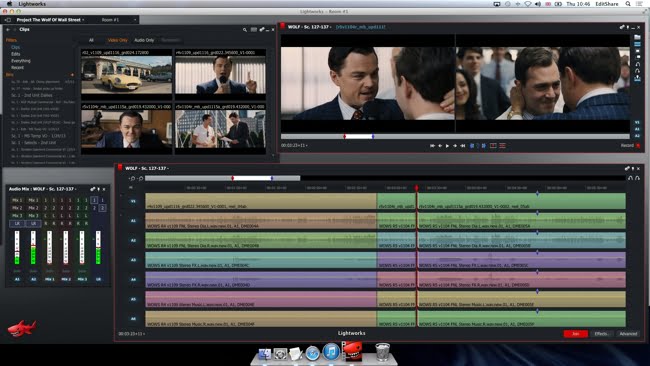 Without a doubt one of the most powerful video editors in the game right now, Lightworks includes some snazzy goodies such as multi-cam editing, titling, video effects, etc. complemented by a multi-layered timeline approach and non-linear editing. Remember, timeline style of editing offers more control to snip away at videos and it is something one would expect from a comprehensive editor like Lightworks. In fact, you can create some incredibly polished video content via over 100 effects available on Lightworks timeline and avail stock audio/videos from Audio Network and Pond5.
Also, you can even render or export your project in 720p output to YouTube and 1080p output to Vimeo. Moreover, with a vast toolkit at the helm, Lightworks is ideal for intermediate users who want to get the most of out a free video editor.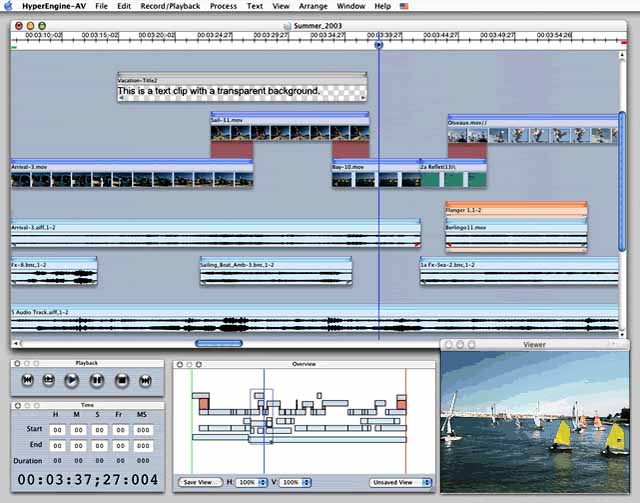 If you are seeking a full-fledged video editing program that dons many hats, then HyperEngine-AV is one of the best free video editing software for Mac users. Powered by twelve studio-quality effects from Arboretum's Hyperprism audio processors, HyperEngine-AV is a hyper beast, literally. Of course, it can do all the basic video editing stuff such as capture, organize, edit, process, and render video/audio/text for creating high-definition DVD quality movies and even create slideshows.
What's more, it offers some sublime text features for displaying opening/ending credits, karaoke lyrics and section titles with proper scroll direction, alignment and editable font, style, colour, and size.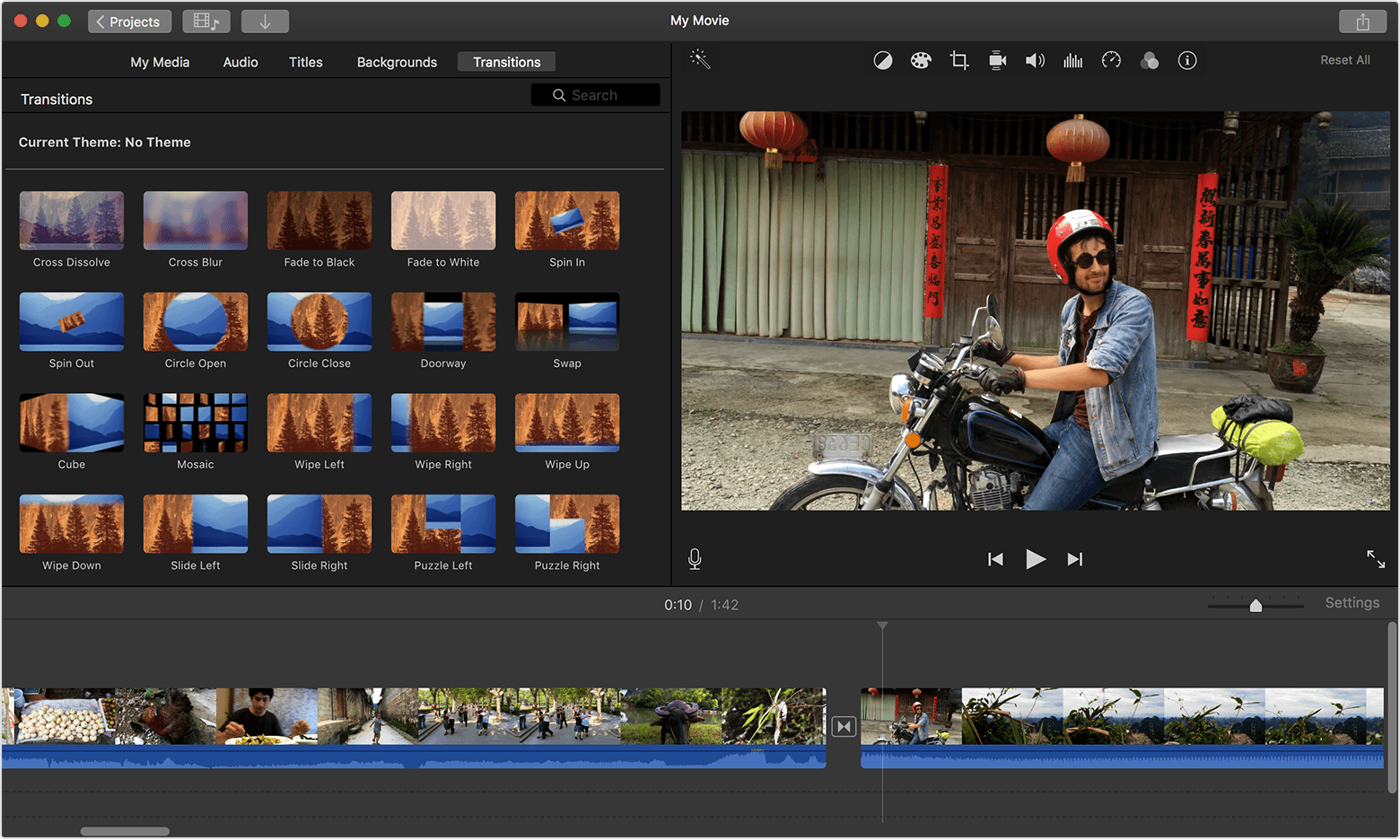 A staple of Mac computers, iMovie comes bundled with every new Mac OS X and is absolutely free. Its latest iteration, iMovie 11 sets the bar higher and comes loaded with some great features such as audio editing, one step effects and movie trailer, etc. Always renowned for its social media integration, iMovie lets you share your edited movies to YouTube or export videos to your iPhone, iPad, in just a few steps.
But, bear in mind iMovie is exclusively free if only you buy a new Mac. That being said, iMovie is still considered as one of the best free video editing software for Mac users and enjoys a good reputation.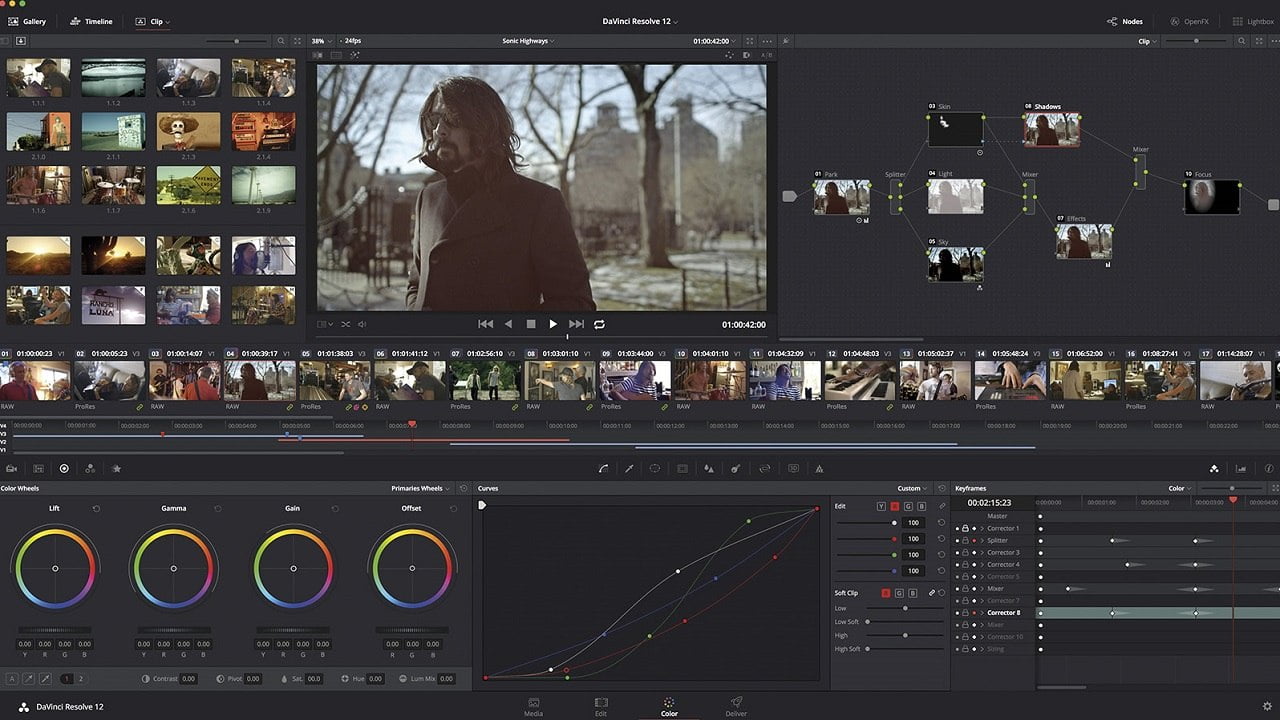 What would a list of the best free video editing software for Mac be without mentioning Da Vinci Resolve? Bolstered by the same high-quality image processing abilities as its premium version, the free version of Da Vinci Resolve is a powerful video editor boasting some of the finest colour correction capabilities that are hard to find in other free or premium programs. So much so, it works seamlessly with external hardware panels to pave the way for faster editing.
Moreover, Da Vinci Resolve can output in SD, HD and Ultra HD video quality, which is enough to satiate most users. However, professional users might feel disappointed with limitations on some advanced grading and tracking tools.
SEE ALSO: Best Video Editing Software for Beginners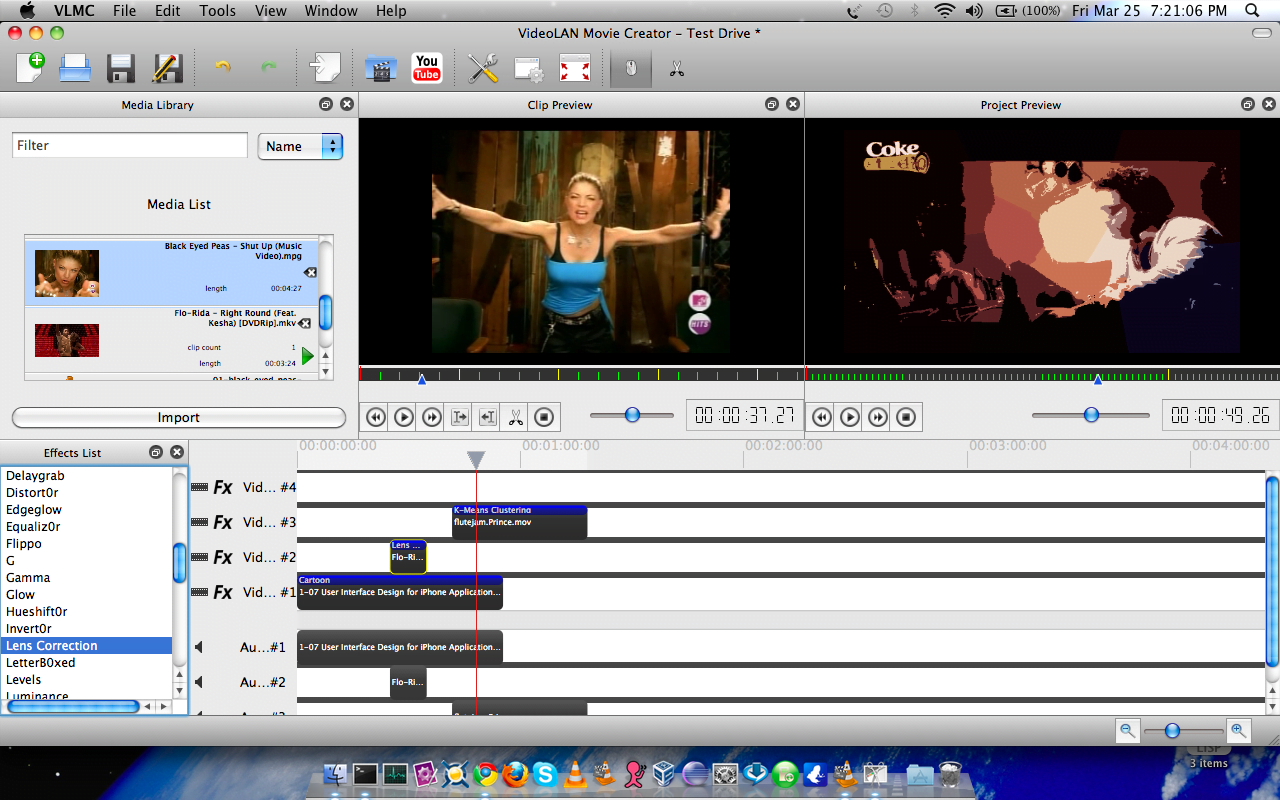 Don't mistake it for VLC Media Player, which is a video player/converter. Although, VideoLan Movie Creator is also developed by VideoLan Organization for playing videos and some media formats. But, it is a great stepping stone for beginners who are just learning the tricks of video editing and starting to explore movie creation.
Not only does VideoLan Movie Creator provide convenience for creating movies thanks to its simple and easy-to-use interface, but also churns out videos in high quality. However, there is one slight glitch. Some users have experienced issues pertaining to sudden crashes while running this program.
And…that's a wrap! So, did you like our roundup of the best free video editing software for Mac? Did we miss out on any good editing software that you know of? Sound off in the comments.
SEE ALSO: Best Free Screen Recorders for Mac
SEE ALSO: Best Free Video Converters for Mac