Gamers are always on the lookout for a better set of gears to help them win the next tournament. What they need is something that delivers and can be tailored to perform based on their preferences. A mouse designed specifically for gaming may do just that, complete with several programmable buttons, grips and sensors that can support different playing styles.
Choosing the right gaming mouse isn't easy. I remember how hard it was to choose the first time I purchased a gaming mouse. There were so many features, hardware specs and designs to choose from that it kind of made me dizzy. So I decided to make a list of the best gaming mice and hopefully can help you find one for you. This list covers the most reliable gaming mouse you should take into account when shopping online or in stores near you.
Best Gaming Mouse for Avid Gamers
Trust me, there is nothing more frustrating than a laggy gaming mouse or stiff buttons on your mouse. This can lead to you getting killed in certain games and angry in others.
Razer DeathAdder Elite Gaming Mouse
Razer Basilisk V3
Corsair Scimitar Pro RGB MMO Gaming Mouse
Logitech Proteus Spectrum G502 RGB Tunable Gaming Mouse
Asus ROG Spatha RGB Wireless/Wired Laser Gaming Mouse
Razor Naga Trinity Gaming Mouse
Logitech G900 Chaos Spectrum Professional Grade Wired/Wireless Gaming Mouse
SteelSeries Rival 700 Gaming Mouse
Logitech G603 Lightspeed Wireless Gaming Mouse
Razer Ouroboros Elite Ambidextrous Wired/Wireless Gaming Mouse
SteelSeries Prime Wireless
MadCatz R.A.T. PRO S3 Programmable Optical Gaming Mouse
1. Razer DeathAdder Elite Gaming Mouse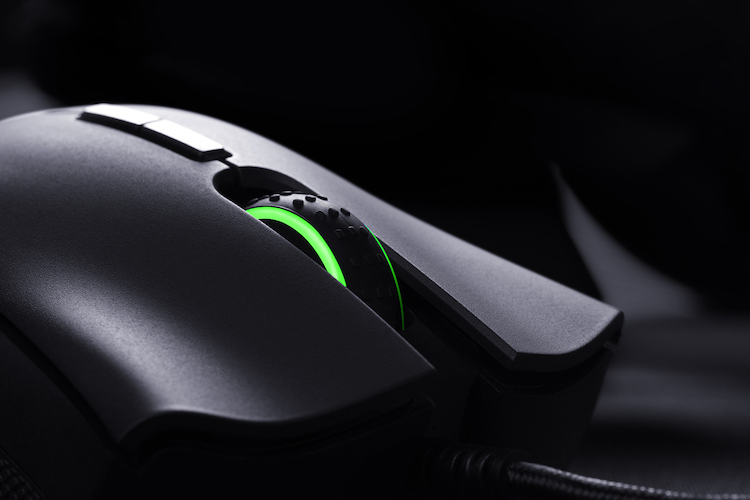 Razer's DeathAdder Elite is the best gaming mouse for people who have larger hands. It has all of the same great features as its predecessor, the DeathAdder Chroma. Its 16000 DPI optical sensor delivers lightning-fast responses and it supports up to 50G acceleration with 450 IPS (inches per second). The mouse is equipped with a comfortable ergonomic shape that fits perfectly in your hand and gently cradles your palm. The Razer Synapse software allows you to customize your own settings for macros and lighting effects, along with assigning keyboard shortcuts to any button on the mouse.
The Razer DeathAdder Elite is one of the most popular mice on Amazon because it offers exclusive features that help players respond faster than their competition. It's a favorite among PC gamers because of its high-quality components and beautiful design.
2. Razer Basilisk V3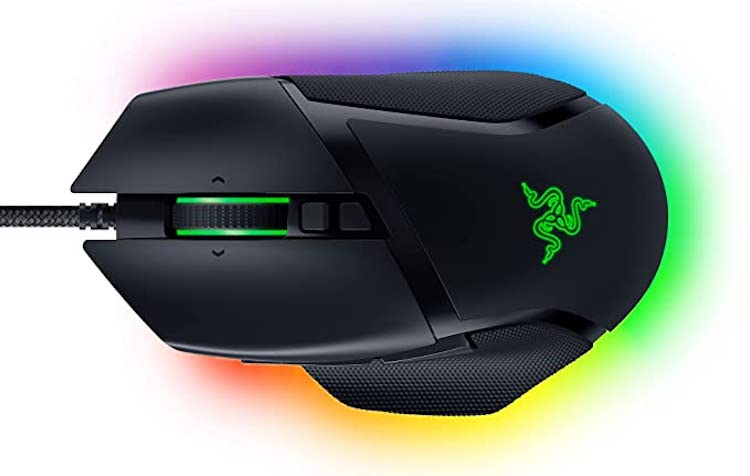 The Razer Basilisk V3 is the latest version of Razer's gaming mouse. It has a sleek, ambidextrous design with 8 programmable buttons, a 20k DPI sensor and an infinite resistance scroll wheel. The rubberized side grips are comfortable to hold, even during long gaming sessions or extended desk use. The RGB lighting is controlled by Razer's Chroma Studio software, which allows you to fully customize both the lighting and brightness on each section of the mouse.
3. Corsair Scimitar Pro RGB MMO Gaming Mouse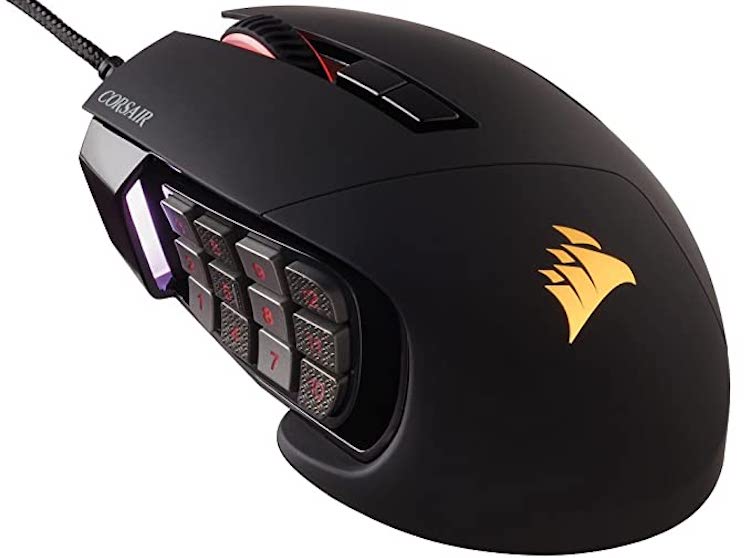 It's a big mouse, but it's a comfortable one. This is a fantastic choice for MMO players and fans of MOBA games as it provides 17 programmable buttons that can be mapped to whatever you want. Of course, the fact that it offers 4-zone RGB lighting means that it is perfect for any sort of game and will look good no matter what color scheme your setup has.
Corsair offers its iCUE software with this mouse and it allows you to customize everything from the sensitivity of the sensor (up to 12000 DPI) to the lighting scheme. It even allows you to create macros that can then be assigned to different buttons, making sure that you are able to play in exactly the way you want.
4. Logitech Proteus Spectrum G502 RGB Tunable Gaming Mouse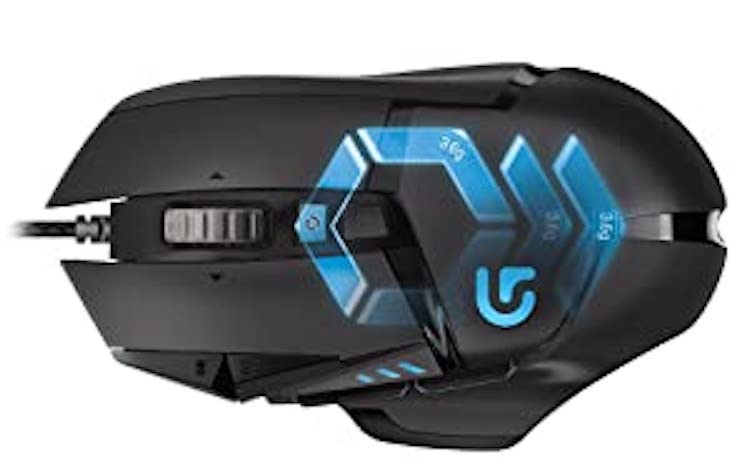 If you're a fan of Logitech, the Proteus Spectrum G502 is definitely more than worth looking into. As far as gaming mice are concerned, this one is a complete package. It boasts up to 12000 DPI, 1ms report rate and 11 programmable buttons. Its customizable RGB lighting makes it look pretty awesome in addition to giving you some cool-looking profile settings for your games.
Its weight tuning system allows you to adjust the mouse's center of gravity and its metal spring button tensioning system gives you smoother and more consistent clicks.
5. Asus ROG Spatha RGB Wireless/Wired Laser Gaming Mouse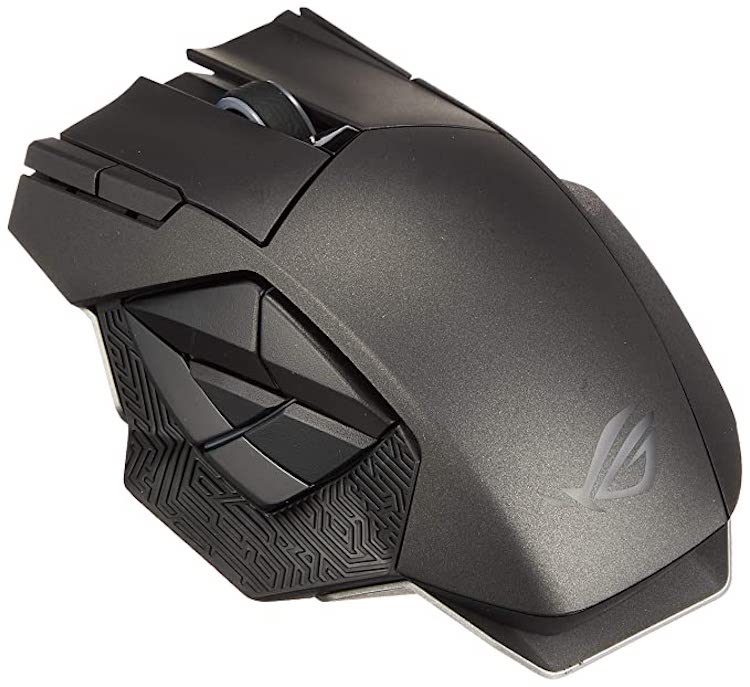 The Spatha isn't just a beast in terms of aesthetics, as it comes with some insane specs: the ROG Spatha boasts an impressive 12000 DPI sensor and 8 programmable buttons, all of which can be programmed using very simple macros and sweeps, allowing you to execute blazing-fast command sequences.
As an added bonus, the ROG Spatha features two additional side buttons that can be easily programmed as well. The mouse itself feels very durable, although it's a bit on the heavy side and not built for long-term play sessions so much as delivering a serious competitive edge whenever you need it. However, if you don't like wires or want to get rid of them altogether, there's plenty of good wireless gaming mice out there as well.
6. Razor Naga Trinity Gaming Mouse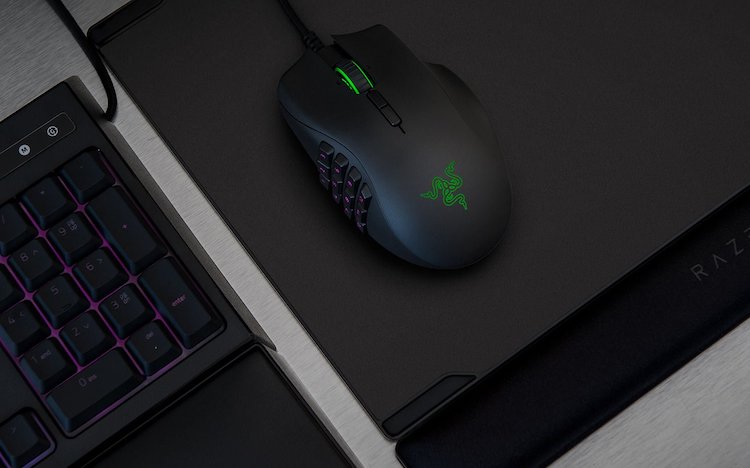 You want a high-performance, versatile gaming mouse but you don't want to break the bank getting it. If this describes you, then the Naga Trinity is perfect.
It's easily one of the best mice that combine comfort and design with performance and versatility. It boasts a 16,000 DPI 5G laser sensor with 1 DPI increment adjustments and an on-the-fly sensitivity adjustment button for your gaming needs. In addition, it also has up to 19 independently programmable buttons that are fully customizable via Razer Synapse 3 (which lets you set macros, adjust lighting, etc.).
As if things couldn't get any better, it also features 3 interchangeable side plates (2, 7, and 12 button configurations) so you can just swap sides depending on what kind of game you're playing or which style suits your hand better. It's also got a USB pass-through port so you can connect other peripherals without having to reach out behind your computer and plug them indirectly.
7. Logitech G900 Chaos Spectrum Professional Grade Wired/Wireless Gaming Mouse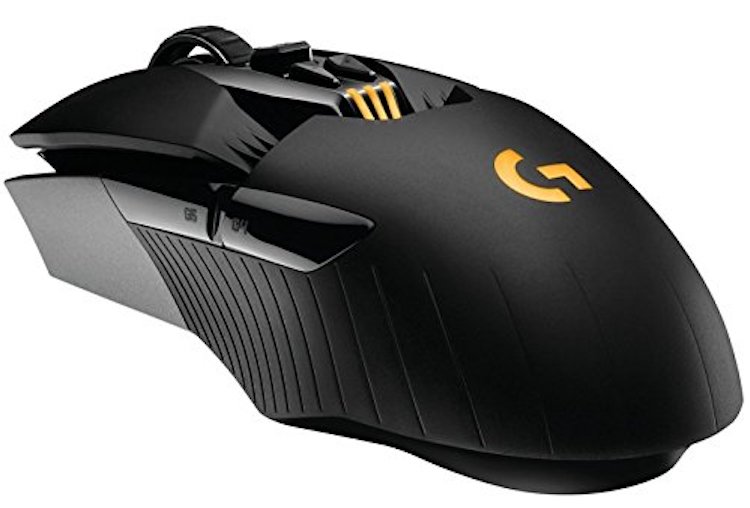 The Logitech G900 Chaos Spectrum Professional Grade Wired/Wireless Gaming Mouse is the best mouse for those who don't want to compromise on performance, comfort and looks. As its name suggests, it offers wireless connectivity and has a maximum range of 30 feet. You'll be surprised at how smooth this mouse feels in your hand.
While the G900 isn't ambidextrous by design, it's still comfortable in both left-handed and right-handed grips. There are 11 programmable buttons that can be customized using Logitech's software, along with a DPI clutch and a button dedicated to disabling the side buttons if you're not using them.
The only potential issue with this mouse is its price tag, which may deter some buyers who want an awesome gaming mouse without breaking the bank too much.
8. SteelSeries Rival 700 Gaming Mouse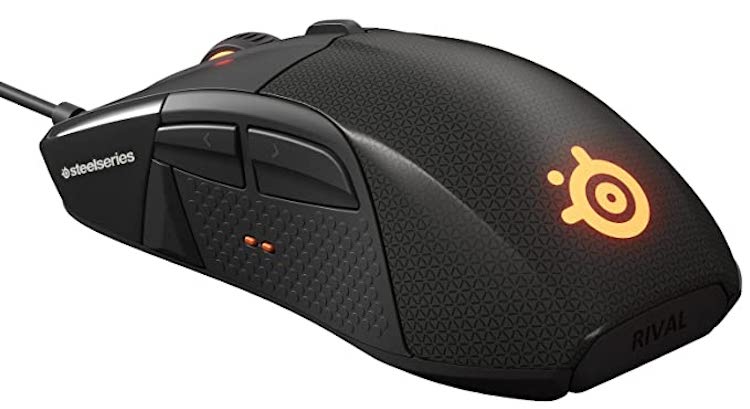 So, you want a gaming mouse that won't cost you an arm and leg, you can customize to your heart's content and make it look as sleek as a high fashion model, but also has all the features you need? Prepare to be impressed by everything the Rival 700 offers.
The Rival 700 is one of the most advanced wireless gaming mouse on the market. SteelSeries has carved a niche for itself with its range of professional-grade mouses, and the Rival 700 is no different. It might not look like much—a basic black design with tiny buttons and a slim profile—but this mouse boasts a ton of tech under the hood. It's got two side buttons (one on either side), which can be programmed to perform any number of actions in games such as sprinting or walking faster, sprinting farther, reloading your gun or healing; they're so versatile that they're basically modal commands in games themselves! But those aren't even the best parts.
The thing we liked most about them was how easy they are to program: since there's only one button on each end, after clicking down on both sides simultaneously for at least 3 seconds—this will turn them into search buttons; use these keys to navigate through menus or take action in-game—you're done! And if you have any other input needs (i.e., keyboard or mouse), just plug in an adapter into either USB port and it'll work just fine.
Looking for more control? You've got it with the 16 million color lighting system built into the main buttons: choose from four different colors to suit your mood; simply click down on both sides simultaneously for 3–4 seconds and when you do, three more options will appear: change color modes (brighter/darker/cooler/softer); dim brightness levels of certain LEDs; adjust light speed between pulsating or constant illumination; switch between static illumination or fading illumination with eight lighting patterns per mode; toggle
9. Logitech G603 Lightspeed Wireless Gaming Mouse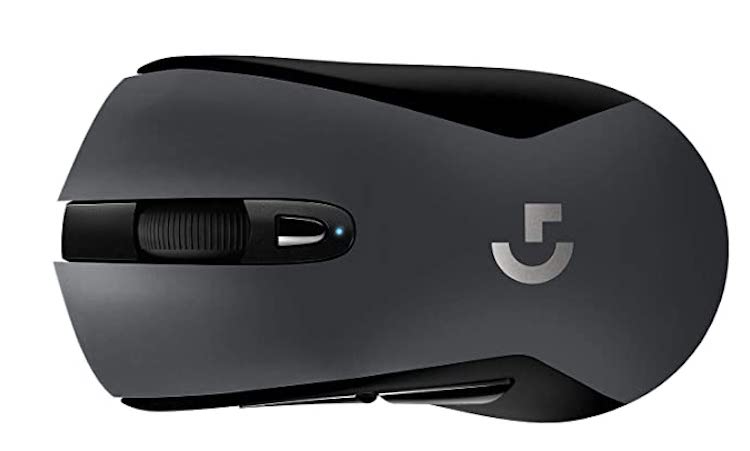 The Logitech G603 Lightspeed Wireless Gaming Mouse is the best gaming mouse that you can buy right now. It's a well-designed, super comfortable mouse that looks great and performs even better.
Even with its budget price tag, you're getting a lot of great features here. For example, the G603 has up to 500 hours of battery life when using the RGB lighting or 14 months in the power-saving mode. While this is impressive enough on its own, this mouse also comes with two AA batteries to get you going right away.
You've also got 1ms report rate in 2.4GHz mode and 4 DPI settings — from 200 all the way up to 12,000DPI — so you can play games at whatever sensitivity feels most comfortable for you too.
The G603 is also amazingly versatile thanks to its support for Bluetooth, 2.4Ghz wireless and wired connections across Windows 10 PCs, Apple computers running macOS 10.11 or higher and Android devices running 6.0 Marshmallow or newer software versions as well as iOS 11 or later too!
10. Razer Ouroboros Elite Ambidextrous Wired/Wireless Gaming Mouse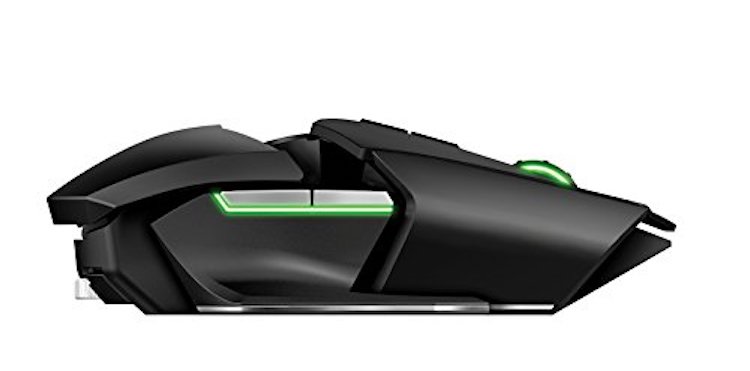 There's a lot to love about the Razer Ouroboros. Counting DPI and programmable buttons, this mouse features 11 customizable options. That level of versatility is something most quality gaming mice look for, but not all of them manage to deliver on it. This mouse also has a fully ambidextrous design with swappable side panels and back grips that ensure comfort no matter which hand you use to control it.
The laser sensor is an 8200 DPI 4G sensor capable of handling just about any game you throw at it, and the device can transition between wired and wireless modes without interruption (via charging dock), so there's never a sacrifice in performance while you play.
With support for over 16 million color options, the Ouroboros is one of the best gaming mice on the market when it comes to style as well as its feature set—and that makes it well worth checking out.
11. SteelSeries Prime Wireless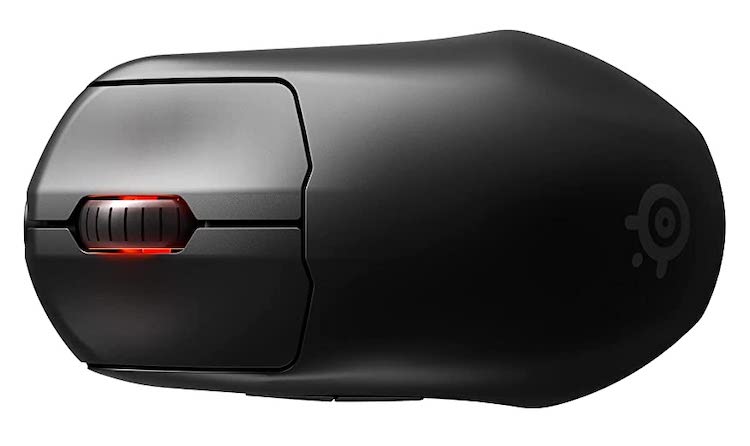 The SteelSeries Prime is the best wireless gaming mouse because it's a premium mouse that performs like a wired one. The SteelSeries Prime can connect to your PC or PS4 wirelessly and has 30 hours of battery life, which is fairly impressive for a wireless mouse. You can also use this mouse with a cable if you don't want to go wireless.
As far as performance goes, the SteelSeries Prime has a unique optical sensor that's precise and accurate for gaming. It can also be customized for CPI (counts per inch) sensitivity, polling rate, lift off distance, and angle snapping (prediction). For all intents and purposes, this is a high-end gaming mouse that just happens to have no wires attached.
12. MadCatz R.A.T. PRO S3 Programmable Optical Gaming Mouse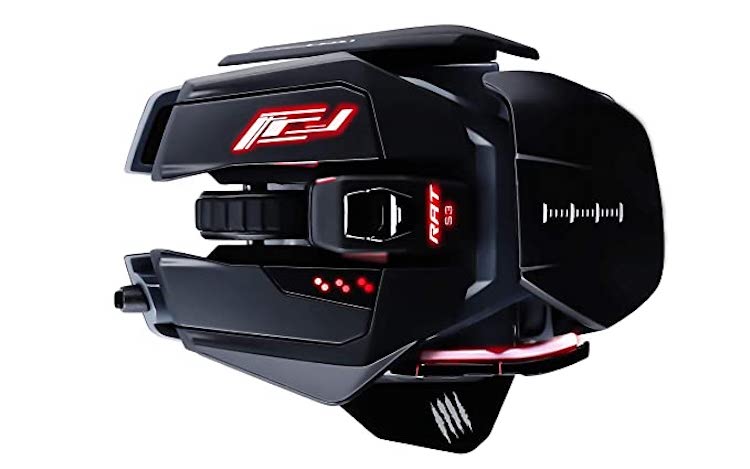 This mouse is a beast. It is designed for the most serious gamers and has everything you could need to get your game on.
If you've got a thing for funky-looking products, the R.A.T PRO S3 will be right up your alley. The first thing of note is its customizable weight system, which allows you to add or remove up to five weights of 6g each so that the mouse can weigh up to 32g more than it does out of the box.
The second thing that stands out about this weird-looking mouse is its LCD display, which can show everything from DPI settings and profile numbers to statistics about your clicks per minute (CPM), distance travelled by your cursor and how far you've scrolled over time. The LCD display is also how you program all nine buttons on this unique rodent — there's no software required here!
With three sensitivity levels, which can be cycled through with an easy click-button without having to dive into any menus, plus an advanced laser sensor, customizability in both looks (the RAT Pro S3 comes with eight interchangeable top covers) and weight distribution, ergonomic design and multiple DPI settings, this gaming mouse has got it all going on!
That's all folks. These were some of the best gaming mice that you can buy according to your needs. Share which gaming mouse you are currently using. You can also check out our FAQs section for any related questions if you have!
Common FAQs – Best Gaming Mouse
Q. Why do you need a gaming mouse?
The best gaming mouse is important. You'll need to click fast, move swiftly, and move accurately too. But with hundreds of options out there you're going to get your hands (see what I did there?) on one that doesn't suit you very well. That's why we've recommended the best gaming mouse out there.
Q. Which mouse is the best gaming mouse?
Gaming mice come in all shapes, sizes and price points. Which mouse is the best gaming mouse? It depends on what features you want. For me, I like a lot of buttons that can be programmed for specific tasks. So, that's what I'm looking for in my gaming mouse.
Q. Which company has the best gaming mouse?
If you're shopping for a gaming mouse or looking to upgrade one of your existing mice, you should consider buying Razer, Logitech, and Corsair. They have some great options that fit just about every budget.
Q. Why should I choose a gaming mouse over the average optical mouse?
The gaming mouse is not only more accurate than your average optical mouse, it's also much more customizable. You can easily adjust the DPI, which means that it tracks movement better and with greater precision. You can also adjust the lighting, buttons, and scrolling wheel to make it fit your preferences.
Games like League of Legends are much faster than most other computer programs—you need the best hardware you can get so you don't get beat by someone with a faster mouse!
Q. What to Look for in a Gaming Mouse?
With so many options on the market, you might be wondering what exactly to look for. We've done the homework for you and found out what gaming pros look for in a mouse—so you can feel confident in your choice.
Here's what it comes down to speed and precision, customizability, comfort, and durability.
Speed and precision is key because when you're playing a game, every second counts. You need a mouse that is going to respond immediately when you click or move it, so your hand doesn't get tired as quickly.
Similarly, if your mouse isn't precise, it could cost you big time—even if it's only a slight difference in accuracy between one mouse and another.
Customizability allows you to set up the controls the way that works best for you—whether that means assigning different actions to different buttons or adjusting the sensitivity of your cursor's movements. Customization is always good for making sure that your tools work with YOUR style of gameplay.
Comfort is important because even a small amount of discomfort can make playing games unbearable over time because of things like soreness or fatigue.
See More: Best PC Controller You can Buy in 2022
See More: Best Online PC Games to Play