Way back when dinosaurs roamed the earth and smartphones were just a glint in some scientist's eyes, role-playing games (RPGs) came into existence. Sure, you could argue that every game is a role-playing game because you're pretending to be someone else, but let's not get bogged down in semantics.
As technology advanced and gaming evolved, RPGs became the ultimate power move. With epic storylines, captivating gameplay, and the ability to be whoever you wanted to be, it's no wonder they're still around today. Think of RPGs as the ultimate choose-your-own-adventure story, with treasure hunting, atmospheric music, and the occasional chance to work with a team of misfits thrown in for good measure.
But let's not forget that we're living in a mobile world now. So, in this article, we'll be talking about the best offline RPG games for Android because let's face it, you never know when you'll be stuck on a long flight or a dreaded waiting room with nothing to do. And trust us, these games will make that wait fly by.
See More: Netflix Games for iOS and Android
Best Offline RPG Games for Android
Are you ready to flex your role-playing muscles and strategy skills? Then, check out some of the best offline RPG games for Android in 2023:-
1. The Walking Dead: Road to Survival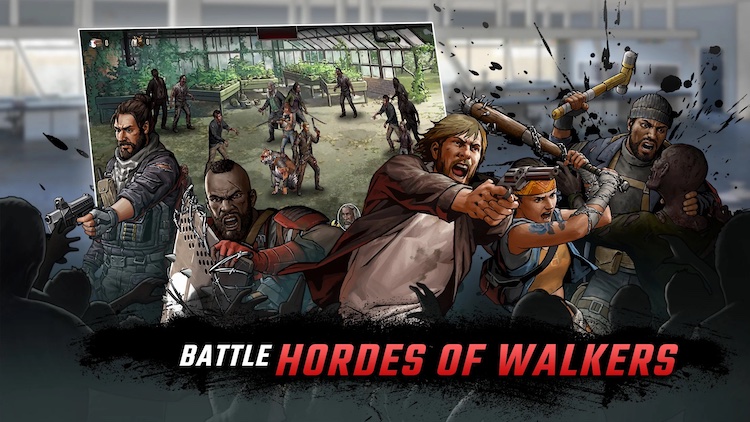 If you're looking for a top-notch offline RPG game for Android, look no further than The Walking Dead: Road to Survival. This free game is based on the popular Robert Kirkman comics and offers a thrilling blend of strategy and survival gameplay. Players must navigate a zombie-infested world, fighting off hordes of walkers while also dealing with rival survivor groups who threaten to destroy the city from within. With intense battles, a rich story, and a variety of characters to choose from, this game is sure to keep you on the edge of your seat. And the best part? It's completely free to play.
2. Planescape: Torment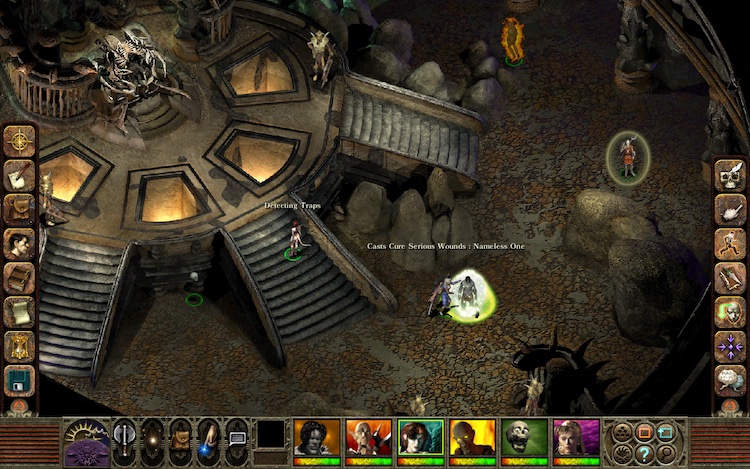 Planescape: Torment offers a unique and captivating RPG experience for Android users. With a compelling storyline, diverse companions, and a mobile-friendly interface, this game immerses players in a strange and mysterious world.
Though it may require a monetary investment, the updated and enhanced version offers a bug-free and enjoyable gaming experience.
As players progress through the levels, they will encounter challenging monsters and demons and have the opportunity to earn extra powers and gear to aid in their quest.
3. Evoland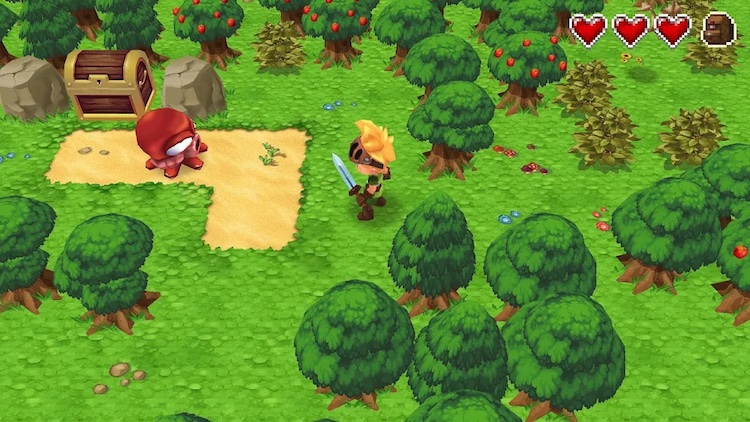 Get ready for an epic adventure with Evoland, a unique RPG game that combines action and strategy. With a focus on history, this game offers a classic gaming experience that takes you on a journey through time.
Players begin with a female protagonist by their side, but soon find themselves alone, tasked with solving mysteries and puzzles along the way. Players will also collect various items to aid them in their quest.
With its engaging gameplay, intriguing storyline and an ever-evolving world, Evoland is definitely a must-play for RPG fans.
4. Reigns: Game of Thrones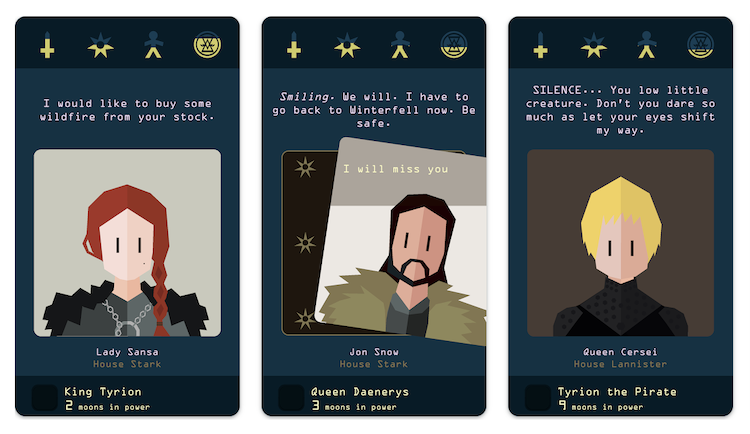 Are you a die-hard Game of Thrones fan? Then Reigns: Game of Thrones is the perfect game for you. Take control of the Iron Throne as popular characters such as Cersei Lannister, Jon Snow, Daenerys Targaryen, and more, and navigate the complex relationships and hostile factions of the Seven Kingdoms.
Just like other Reigns games, you will be faced with various challenges that require you to balance the needs of the nobles, the priests, the people, and the Night's Watch, swiping left or right to make your decisions.
Each character you choose has its own unique challenges, and as you play, you will have the opportunity to unlock other leaders to play as. The game is not free, but it is worth the cost to immerse yourself in the dramatic snowy world of your favorite season. The dragons add to the fantastic graphics. With a rating of 4.5/5, the game is a hit among fans.
5. Warhammer Quest 2: The End Times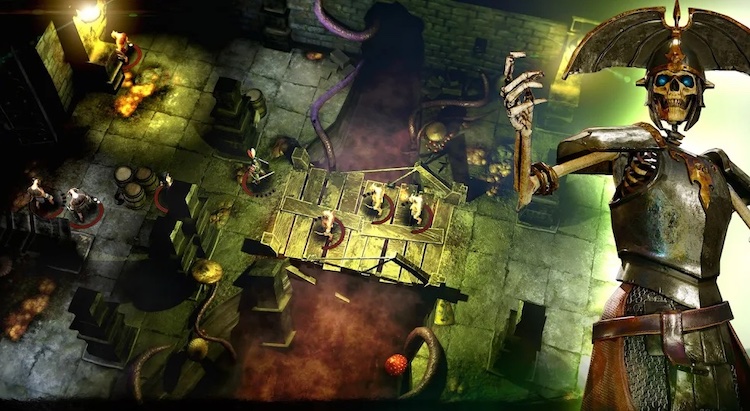 Warhammer Quest 2 is a turn-based strategy game that is the sequel to a classic. With its stunning visuals and deep tactical gameplay, players will find it highly addictive. Players take control of heroes from the various races of the Warhammer world, exploring dungeons and battling enemies in their quest for a powerful artifact.
The game comes with a 10-mission campaign and side quests, and additional missions and characters can be unlocked through in-app purchases. It is easy to learn but challenging to master, making it one of the best free RPG games for Android. Players have the option to choose between four different characters, each with their own unique skills and magical abilities.
The storyline is progressive and each level becomes more exciting than the last. Additionally, the game offers daily rewards that can be collected every 24 hours.
6. Shadow Fight 3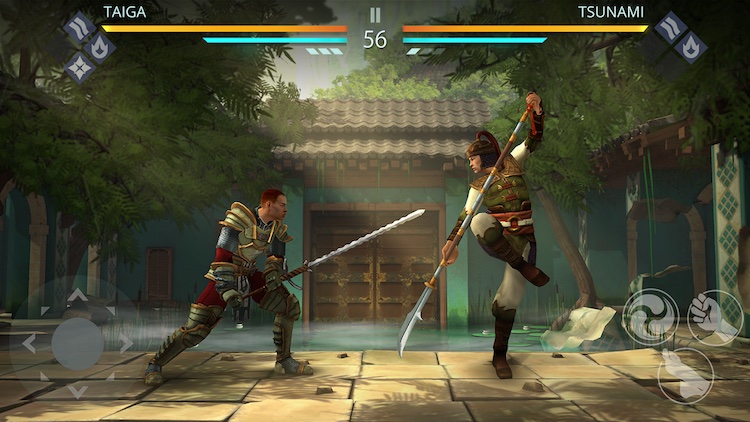 Ready for some intense and epic action? Look no further than Shadow Fight 3, the free RPG game that takes the series to new heights. As a sequel to Shadow Fight 2 by Nekki, this game challenges players to master the shadows by overcoming increasingly difficult opponents. With three different fighting styles to choose from, players can tailor their combat experience to their preferences.
Set in a world ravaged by war, players must navigate a complex political landscape and decide which of the three warring factions to align with in order to save the world from destruction.
With its thrilling gameplay, rich story and an immersive world, Shadow Fight 3 is sure to keep you on the edge of your seat.
7. Icewind Dale: Enhanced Edition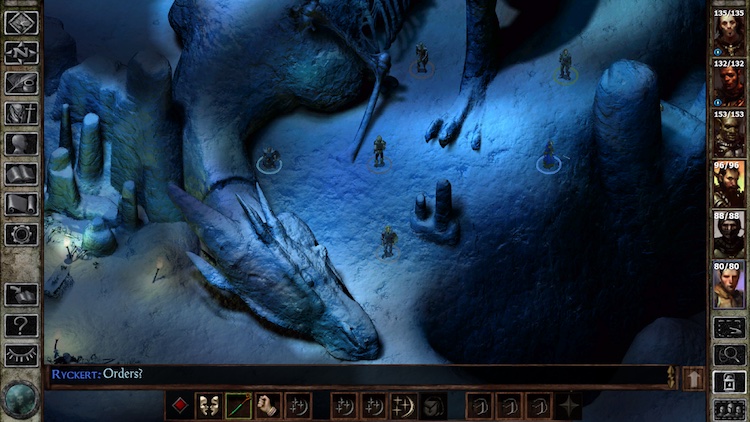 Experience the classic game of Icewind Dale like never before with the mobile version of Icewind Dale: Enhanced Edition. Originally released in 2000, this updated version features new spells, items, and improved armory and weapons.
Players can begin their journey with a party of six characters, but it's recommended to start with a smaller group to allow for more character development over time.
This game is not for the faint of heart, as players will need to engage in brutal battles to bring about change. But don't worry, there are plenty of side quests to keep you busy throughout your journey.
With its updated gameplay, immersive world and challenging battles, Icewind Dale: Enhanced Edition is a must-play for any RPG fan.
8. Eternium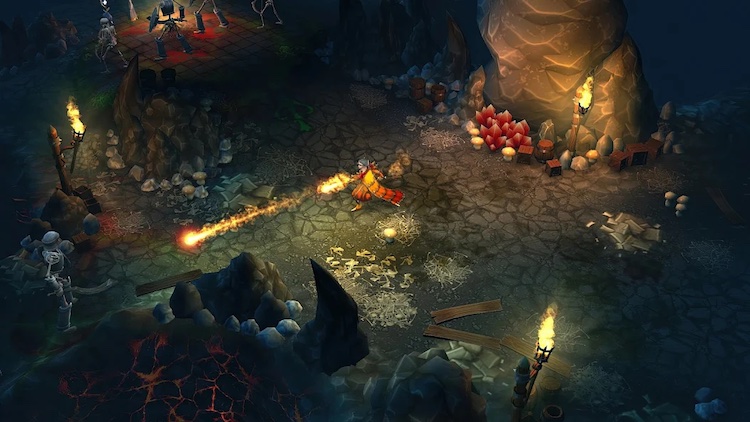 Eternium is an offline RPG game for Android that features easy and intuitive controls, where you simply point and click to move. Battle zombies, aliens, demons, and dragons to complete levels and progress through the game. Choose to role-play as a Mage, Warrior, or Bounty Hunter, each with over 20 unique abilities. Enjoy fast-paced combat and stunning graphics, effects, and music.
Once you've downloaded all additional files, you can play Eternium offline. The game also includes treasure chests that can be looted for gold, gemstones, and battle gear. With its engaging gameplay and thrilling combat, Eternium is a must-try for any RPG fan.
9. Epic Conquest 2: A Single-Player Adventure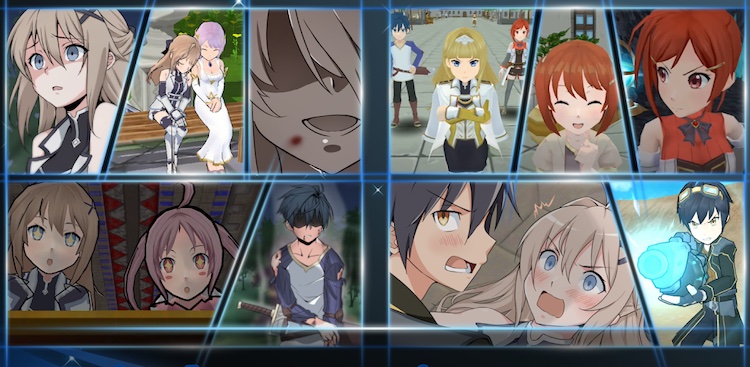 Get ready for an epic adventure with this offline RPG game for Android. With a thrilling fantasy romance story and stunning graphics, Epic Conquest is sure to keep you entertained.
Battle enemy bosses to collect resources and craft powerful battle gear. Choose from four unique characters, each with their own fighting style, and even customize your own character.
Plus, with four different levels of difficulty, there's a challenge for every player. And the best part? This game is lightweight and won't drain your battery too quickly.
10. The Bard's Tale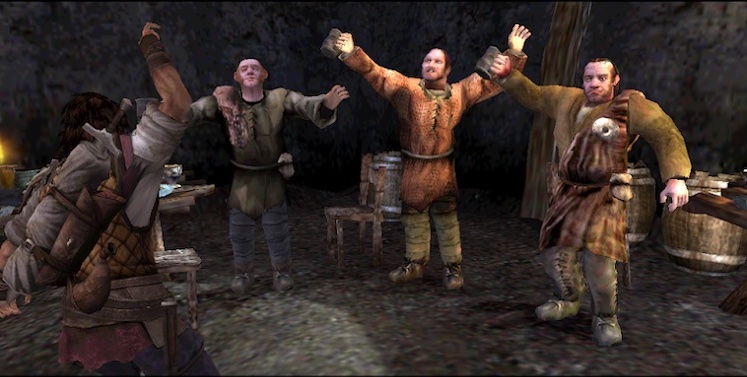 This game is not only action-packed but also filled with humor and wit, making it a unique and entertaining experience. The Bard, being the selfish rogue that he is, is sure to keep you on your toes with his witty banter and clever one-liners.
With over 50 different enemy types to battle and a vast world to explore, this game is sure to keep you engaged for hours on end. Plus, with the ability to customize and upgrade your character with 16 magical characters and over 150 unique items, the possibilities are endless.
And with the added convenience of an autosave feature, you can pick up right where you left off without missing a beat.
11. Postknight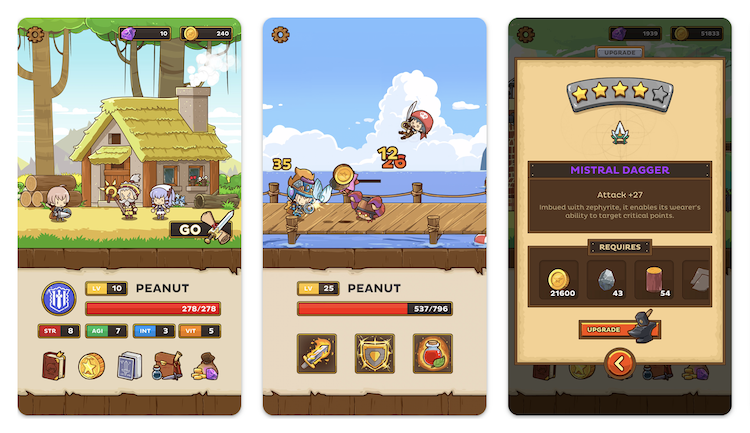 For those looking for a charming, animated RPG experience on their Android device, Postknight by Kurechii is a great choice. Players take on the role of a knight from the kingdom of Kurestal, completing various tasks and embarking on an adventure.
The game is tailored for mobile gamers, with easy-to-use controls and a storyline that's perfect for quick, on-the-go play sessions.
Postknight has won multiple Google Play Best Games awards and is a lightweight option compared to other RPG games, making it a great choice for those looking for a fun, casual adventure.
12. Inotia 4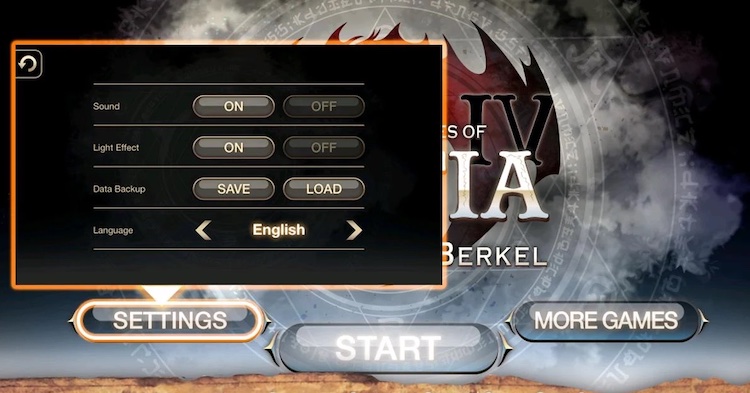 Inotia 4 is an epic RPG game for Android that immerses players in a thrilling adventure to save the kingdom from evil goblins, orcs, and other enemies.
The game features a compelling story that follows the journey of Kiyan, an expert of the Shadow tribe, and Eara, an influential channel of light, as they battle their way through over 400 maps including deserts, snowfields, and dungeons.
Players can recruit mercenaries to fight alongside them and use more than 20 unique skills to take down enemies. With 6 classes to choose from, each with 15 different abilities, Inotia 4 offers challenging gameplay and is considered one of the best offline RPG games for Android.
13. Harry Potter: Hogwarts Mystery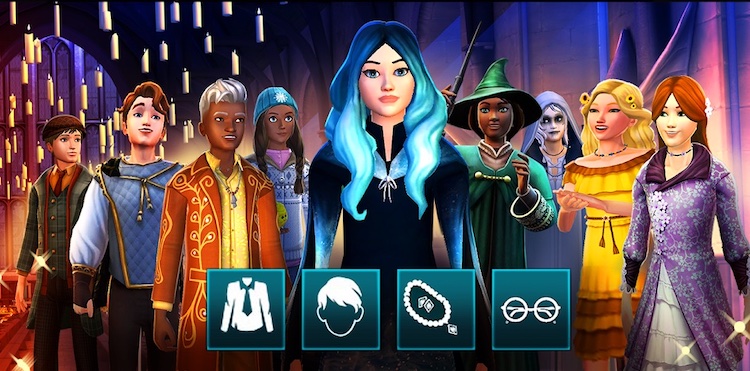 In Harry Potter: Hogwarts Mystery, players take on the role of a new student at Hogwarts School of Witchcraft and Wizardry. As they navigate through the magical world, players can create their own story by choosing their own path and making decisions that shape their character's journey.
Along the way, players will learn new spells and use them to unlock new adventures and challenges. The game is regularly updated, making it an ever-evolving and engaging experience for players of all ages.
It is a safe and reimagined version of the Harry Potter universe, where players can immerse themselves in the world of magic and experience the life of a Hogwarts student.
14. WWE Champions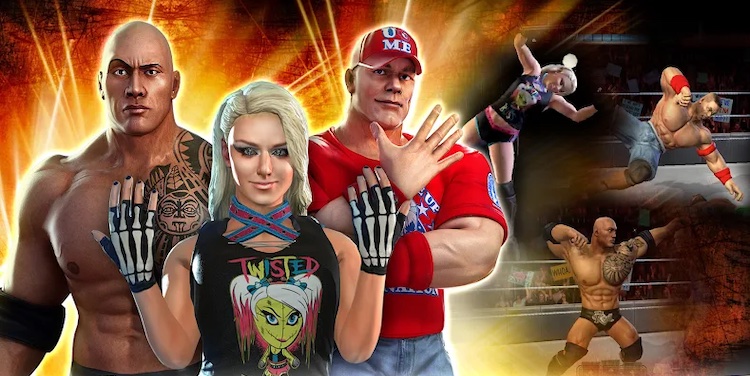 WWE Champions is an offline RPG game for Android that allows players to engage in battles with hundreds of their favorite WWE superstars. The game features various modes such as Singles, Tag Teams, and Mixed Match Tag Team.
In offline mode, players can only fight against AI fighters to improve their skills. In online mode, players have various options to choose from and can use their RPG skills and strategies to earn points.
Players can also create a team of their favorite WWE superstars to enter the ring and compete.
15. Beast Quest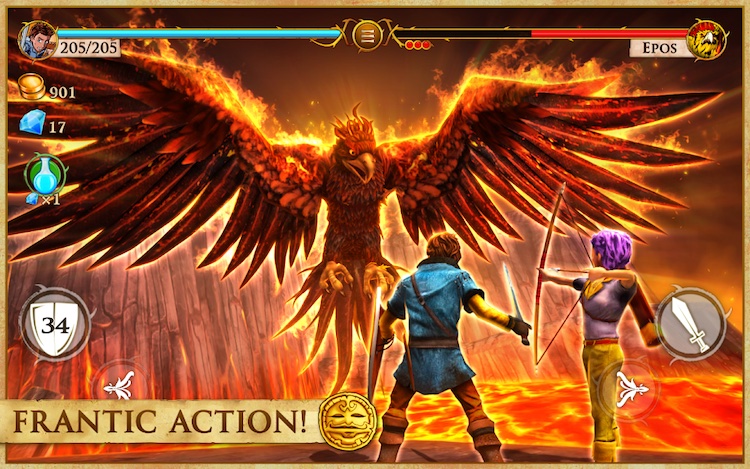 The final game on our list of the best offline RPG games for Android in 2023 is Beast Quest, where players must battle against a variety of fierce enemies.
The story follows the magical beasts of Avantia, who are under attack by a nefarious sorcerer. To liberate the beasts, players must defeat formidable bosses along the way, from snowy peaks to sandy beaches.
As players progress, they can collect lost treasure to level-up and upgrade weapons and abilities.
Additionally, completing daily quests offers the opportunity to earn extra points. So, get ready to embark on an epic action-packed journey and save the Kingdom of Avantia from the clutches of evil sorcerers.
Wrapping up
Overall, these offline RPG games for Android in 2023 offer a wide range of gameplay experiences, from fast-paced combat to strategic battles, and from fantasy worlds to WWE action. Whether you are a hardcore RPG fan or just looking for a fun and engaging mobile game, these games have something for everyone. So, download these offline RPG games and get ready to immerse yourself in epic adventures and battles, all while enjoying the convenience and accessibility of mobile gaming. Don't forget to share your favorite game from the list with your friends and family. Happy gaming!
See More: Best Free Bowling Games for Android