VPN, which stands for Virtual Private Network, is a service that provides access to a private internet connection and is difficult for other parties to detect. Simply put, these private network services aim to hide your internet activity. There are many applications that provide free VPN services so you can protect your privacy.
It is undeniable that nowadays, many irresponsible parties take the personal data of internet users. Therefore, for security reasons, certain internet activities need a VPN service so that data while surfing the internet can be protected.
But, actually, VPN services are not only used to make your connection secure. Most internet users use VPN applications when they want to open sites that are blocked by the government. In addition, VPNs are also often used when streaming and playing games. Of course, the reason is so that the streaming process and playing games can be smoother. However, nowadays, there are so many VPN applications that it can be confusing to choose.
Because VPNs are often used to secure internet connection lines so that privacy is protected, then, of course, you have to make sure that the VPN service you use is really safe. Of course, you don't want to be missed if you use a VPN service with the aim of protecting privacy, and it's the application that steals your data.
Also, if you want to use a VPN to unblock blocked sites, stream videos and movies, or play games, then speed is paramount. The problem with most VPN services is that the internet speed drops when the VPN is enabled. Therefore, you should use a VPN application that has a fast internet connection. So, your browsing, streaming and gaming process can stay smooth.

To meet the security needs and fast internet connection, then one of the software that you can use is iTop VPN. This software also has a variety of interesting features that will meet your needs.
What We Love About iTop VPN
To make your internet connection path safe and fast, and stable, the iTop VPN application provides a variety of interesting features. These features can be taken into consideration when using it instead of other VPN applications.
1. Can Be Used On Laptops and Smartphones
The first attraction of this iTop VPN application is that it can be used on various devices. This service already provides applications for each device, so you can install them on a Windows, Android, or iOS laptop.
So, when you need to access a blocked site on a laptop, you can use an application that is for PC. Meanwhile, if you want to play games or stream on a Smartphone, then please use the application for Android or iOS.
2. Simple and Easy-to-Use Interface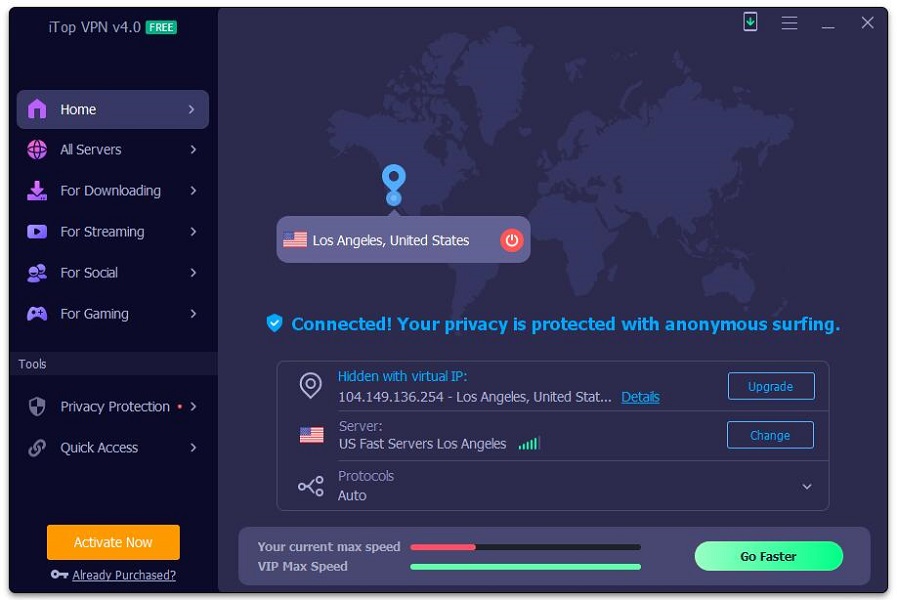 The first thing that can be judged by an application is the interface it has. The free VPN app has a simple interface that makes it easy to use. You can directly connect to the VPN server with just one click.
Of course, this will make it easier for you to connect quickly because you don't have to bother with any settings. So, even if you have just used this application service, you can still directly connect to the fastest VPN server.
3. Servers Available in Different Countries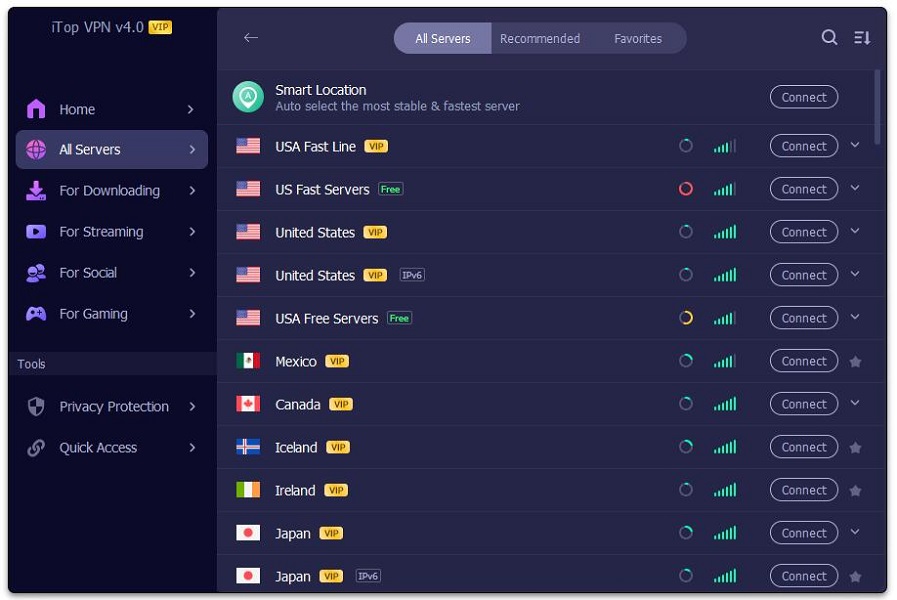 The server location of a VPN service will, of course, affect the internet speed obtained. The closer the server location, the higher the internet speed.
The iTop VPN application has lots of servers spread across various countries. So, you can choose to connect to the nearest country so that the connection can be faster. And it provides multiple servers for game plays as well. However, not all servers in the available countries can be used for free because some servers can only be used by premium accounts.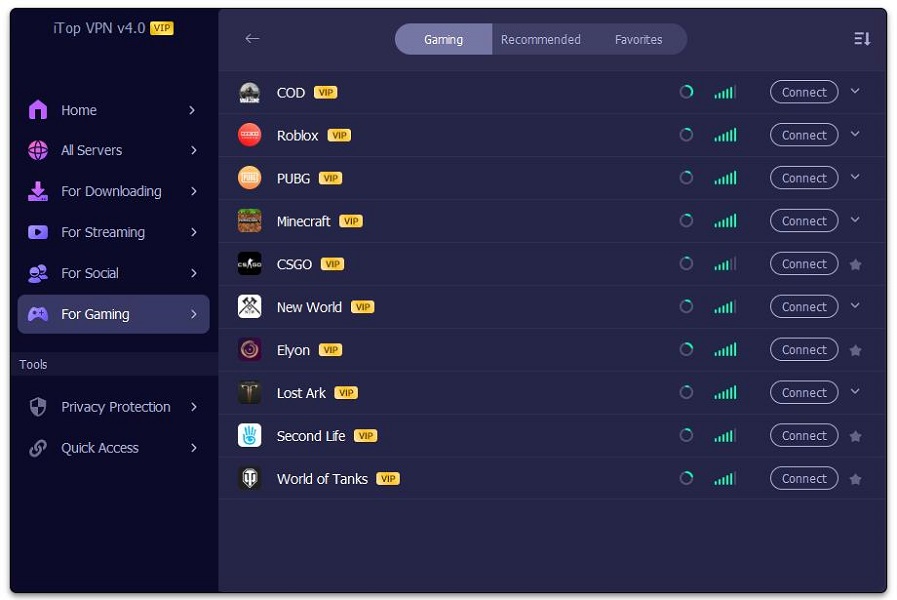 How to Get iTop VPN
If you are interested in using this software, then you can download it for free. Please open the official iTop VPN website, then click the Free Download button to download it.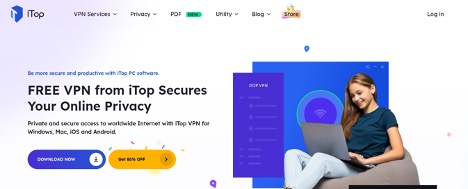 After the download is complete, then please directly install it on the Laptop or Windows Computer that is used. After that, then you can immediately use it to surf safely on Windows Laptops.
You can also use the iTop VPN service to surf safely on Android and iOS. You just need to install the application on the Smartphone that is used via the Google Play Store or the App Store.
Conclusion
That's an explanation of iTop VPN and its interesting features. So, if you need a VPN application on your Laptop, Android, or iOS, then please use this application. You can use it for free, although not all features will be unlocked. If you want to use all the available features, then please upgrade to a premium or VIP account.
See More: Best Apps to Share Location With Friends and Family