File archiver is a great utility software program that concatenates multiple files together into one archive file or a series of archive files. The software optimizes the storage, retention, search and retrieval of documents, data, emails and website pages whenever required.
In this article, we have selected the best free archiver programs for computers and smartphones. They are convenient to use without any hassle.
1. WinRAR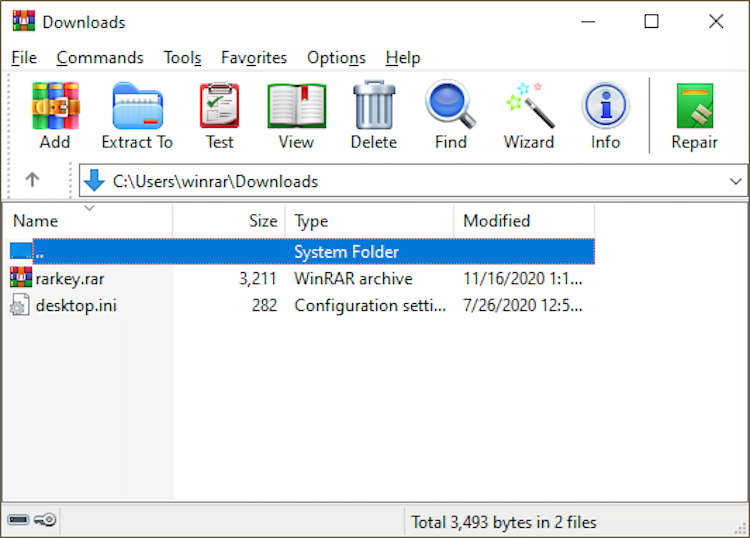 The most popular archiver used by millions of people around the world. WinRAR supports all file formats, including the less common ones, and allows you to both compress and extract them. Built-in algorithms recognize the type of content and automatically select the most efficient compression. You can split archives for easy transfer, and also protect them reliably with 256-bit encryption and electronic signatures.
Technically, WinRAR is a paid software with a 40-day trial period, but the developers allow you to use the application for free after the trial period is over. Apart from a window with an offer to purchase a license, which appears at every launch and closes in one click, the unregistered version is no different from the main one.
Platforms : Windows, Android.
Download from the official website
2. 7‑Zip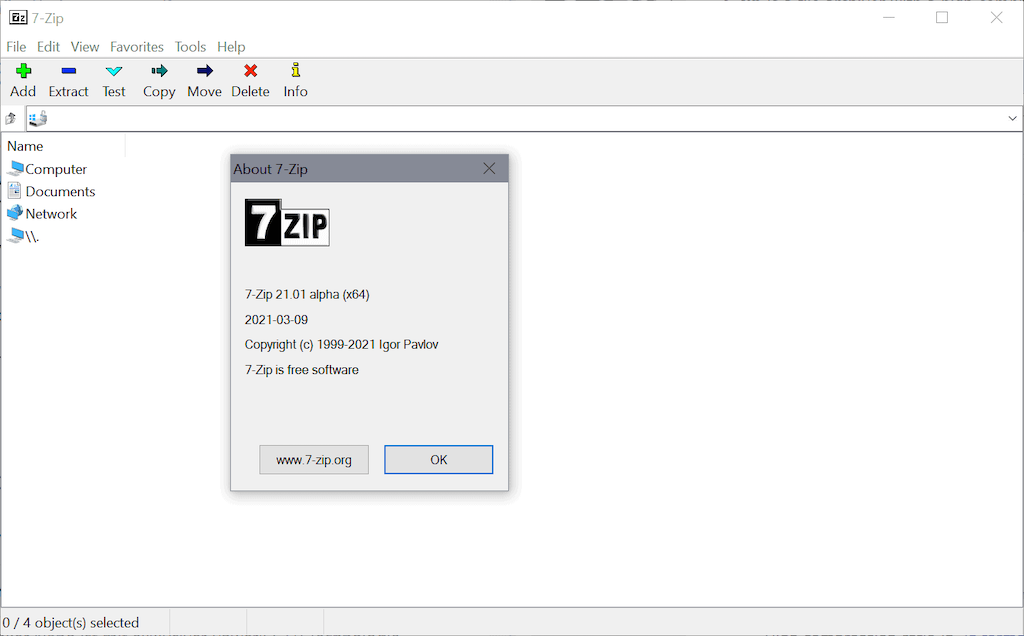 An equally well-known tool for working with archives, which is open source. It is completely free for any use, including a commercial one. 7-Zip is very light (1 MB), not demanding on resources at all and easily copes with any archive.
The application can create self-extracting archive files, set a password to open them, and also boasts the highest compression level among competitors.
Download from the official website
3. PeaZip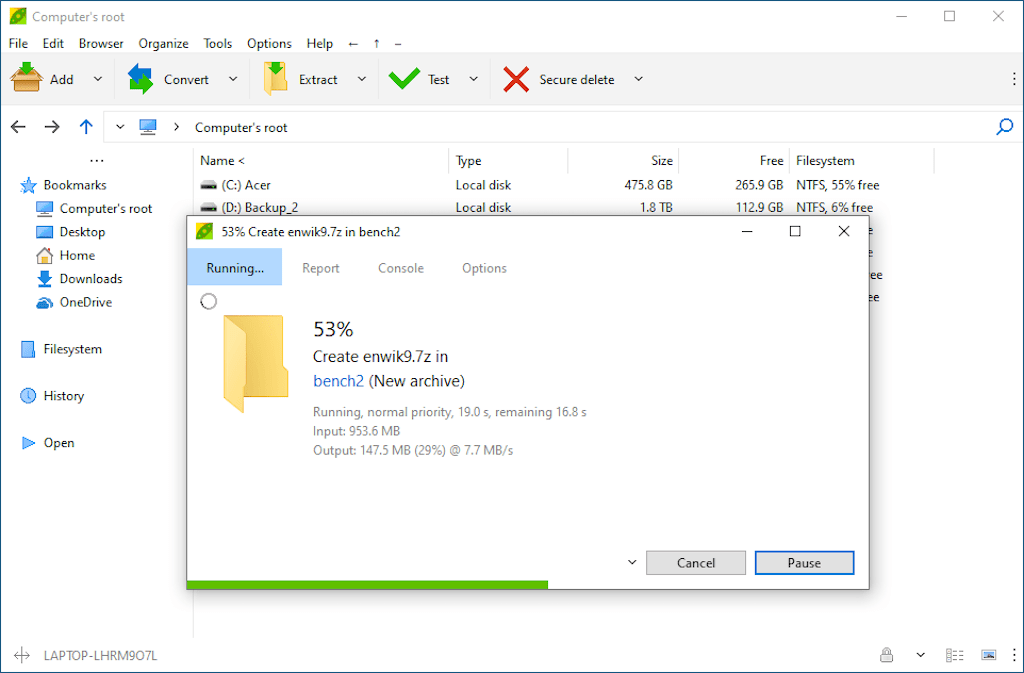 Another open-source archiver that supports over 200 compression formats, including most exotic ones. PeaZip has a complete file manager to search, view and edit content.
The application can protect archives not only with a password – there is two-factor authentication using a key. In addition, it supports secure deletion of data, recovery of damaged archives, and conversion from one format to another.
Platforms : Windows, Linux.
Download from the official website
4. Keka
A simple yet powerful program for creating and unpacking archives on Mac. Keka integrates seamlessly into the Finder, and to process files and folders, simply drag and drop them onto the application icon in the Dock. Supports 256 bit AES encryption and split archives. In this case, you can fix the behaviour of the program separately for each format.
Keka is distributed completely free of charge, but if you wish, you can support the developer by purchasing the application from the Mac App Store. The version from the store is no different from the free version from the site.
Download from the official website
5. Zip Archiver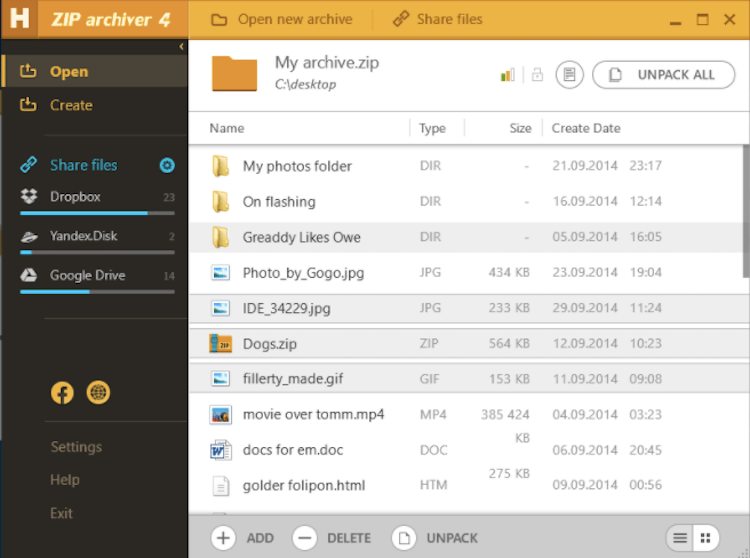 A fast archiver with a nice, intuitive design and interesting extra features. Zip Archiver allows you to open many different formats, but only creates archives in ZIP and 7z. The program has a high compression ratio and a built-in viewer.
Integration with Dropbox, Google Drive and other cloud services is implemented – in one click, you can make backup copies of important files and share links to them directly.
Download from the official website
6. The Unarchiver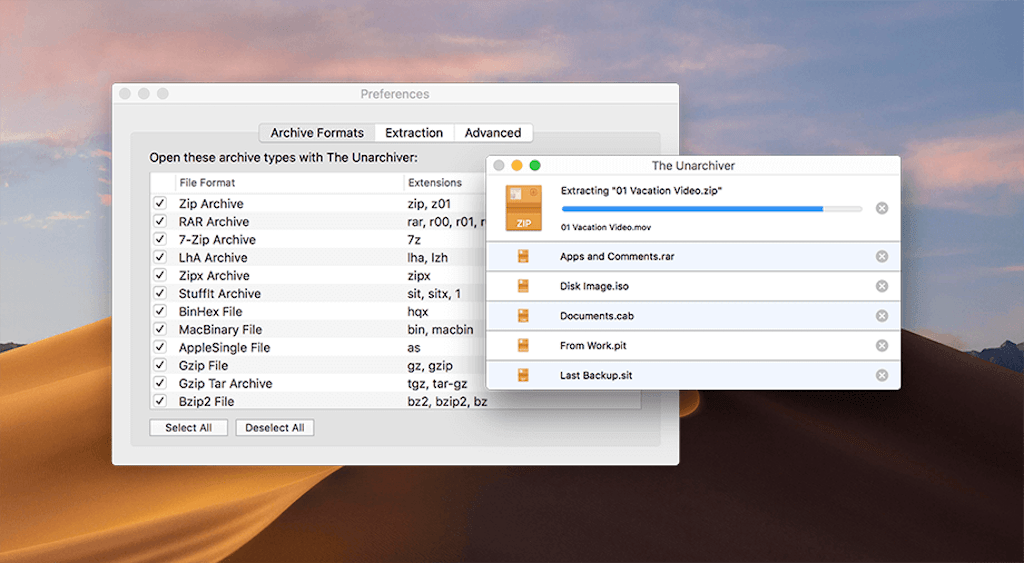 A minimalistic archiver for macOS, the capabilities of which will be enough for most users. Unarchive can't create archives, but it does an excellent job of unpacking them.
The application can work with almost any existing format and allows you to choose the optimal settings for opening archives. For example, you can set options to create folders and delete files after unpacking.
Download from the official website
7. Archives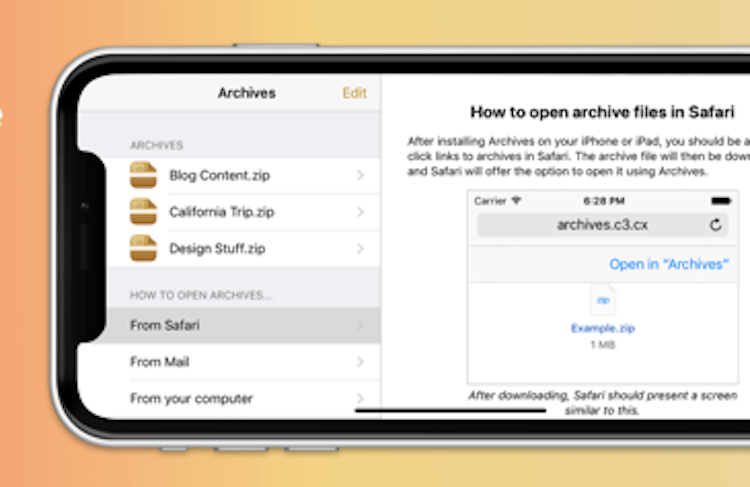 A fairly simple utility for reading archives for iPhone and iPad, which is based on Unarchiver and is being developed by the same company. Archives allows you to open documents and files from Safari, Mail, and other applications in the built-in viewer through the standard Share menu. Over 50 different archive formats are supported, including both popular and not so popular.
That's all folks for now. These were some of the best free archivers for Windows, macOS, Android and iOS. Do we miss any other program? Let us know in the comment box below.
See More: Best File Folder Locker For Windows