Spotify has revolutionized online streaming when it comes to music. The music app not only lets you stream songs online but you can find much more. For example, you can watch many podcasts from creators around the world. Additionally, you can browse and play the collection of songs from various artists, albums, celebrities, and more with the help of your internet network and Spotify-enabled devices.
However, there may be times when you don't have proper network connectivity and you may not be able to access Spotify songs. In such cases, Spotify track download tools can help you download your favorite music for later use. Furthermore, we are providing you various ways to download any Spotify song for offline playback on your phone, tablet, or computer.
What are the different methods to Download Spotify Songs (Music) and Playlist
As we said earlier there are a couple of ways to download songs and playlists using Spotify apps. As we progress, we will see how to download music from Spotify using Music Downloader and the Spotify music apps on Mobile. On another side, we will also cover how to download your favourite songs and playlists using a premium Spotify account. We will cover them under each following section:-
Using Musify Music Downloader
How to Download Music from Spotify on Mobile
How to Download Music from Spotify on Desktop
Using Spotify Premium on Mobile Device
How to Download Music from Spotify Using Spotify Music Downloader
Method 1: Using Musify Music Downloader on PC
In this method, we are going to use the Musify Music Downloader. The application is helpful in converting Spotify playlists, music, and albums for offline playback. Apart from this, it also supports 1000+ other streaming websites like Soundcloud, Mixcloud, and BrandCap. You can use this application on both Mac and Windows OS.
Following below the steps you can download songs with Musify –
Download Musify application and install it on your computer
Now open the link (https://open.spotify.com/) in a web browser and locate the song that you would like to download then, copy the URL of songs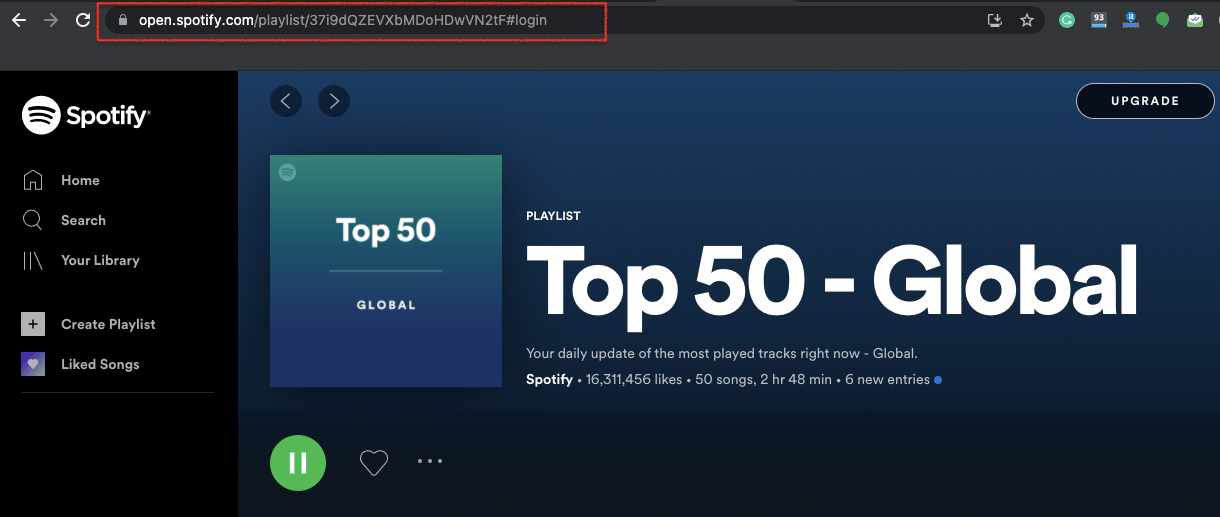 Now open Musify application and "Paste URL.", then wait for a few seconds.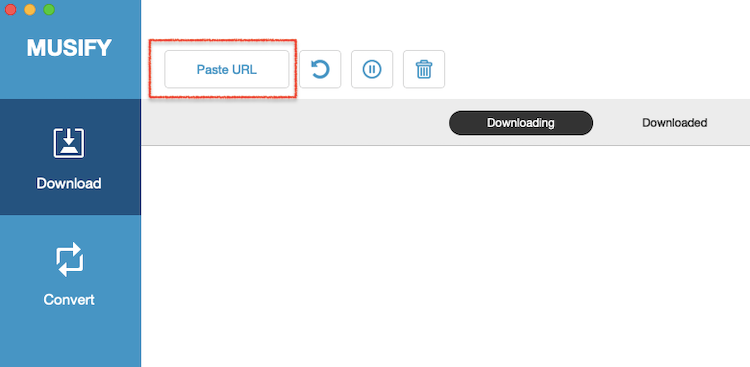 Select the "Stay with Justin Bieber" song to download. Click on the "Download" button to download your songs.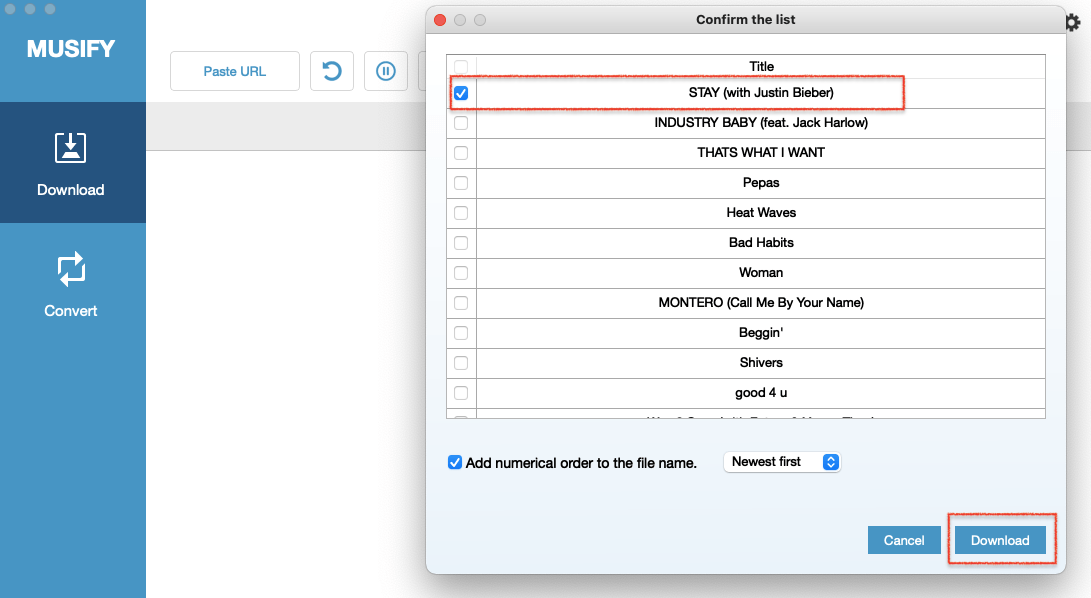 Wait for the download to complete

Click on the "Download" tab to search for your song.
Method 2: How to Download Music from Spotify on Mobile?
For mobile devices, there is no direct app or software which can allow you to download Spotify songs on Android/iPhone. To do that, you need to have a premium subscription. But there is a solution. First, download the songs using the methods mentioned above. Then transfer the songs to your Android/iPhone device.
How to Transfer Spotify Songs to Your Android/iPhone?
There are different ways by which you can transfer Spotify Songs to your android and iOS smartphones. Below are some of the methods that you can use.
1. USB cable
After downloading songs from Spotify, you can connect your mobile phone to your PC using a USB cable. Then, you can copy and paste the downloaded and converted songs to your Android phone. Besides, there is an app called Airdroid that can help you import your songs to mobile.
2. Upload songs to Google Drive/Dropbox
Another convenient way is uploading the downloaded music to Google Drive/Dropbox. Once uploaded, you can log in to the same account using your smartphone and locate your songs to your Google Drive/Dropbox and download them.
3. Wirelessly Transfer Songs
You can use your Bluetooth to transfer songs from your computer and mobile. All you need to do is just Switch on Bluetooth on your PC and mobile. Then, pair both the devices and transfer the songs to it.
How to Download Music from Spotify Using Premium?
You can download music from Spotify using a premium account. This is considered to be a good option as it provides you hassle-free unlimited high-quality music streaming access. In addition, you don't have to face interruptions such as advertisements while streaming or downloading songs.
Method 1: How to Download Music from Spotify on Desktop?
With the Spotify application, you can download songs playlists on the desktop. However, it restricts you to download podcasts or albums.
You need to find the Spotify playlist you like to download and click the toggle button available on the top right corner.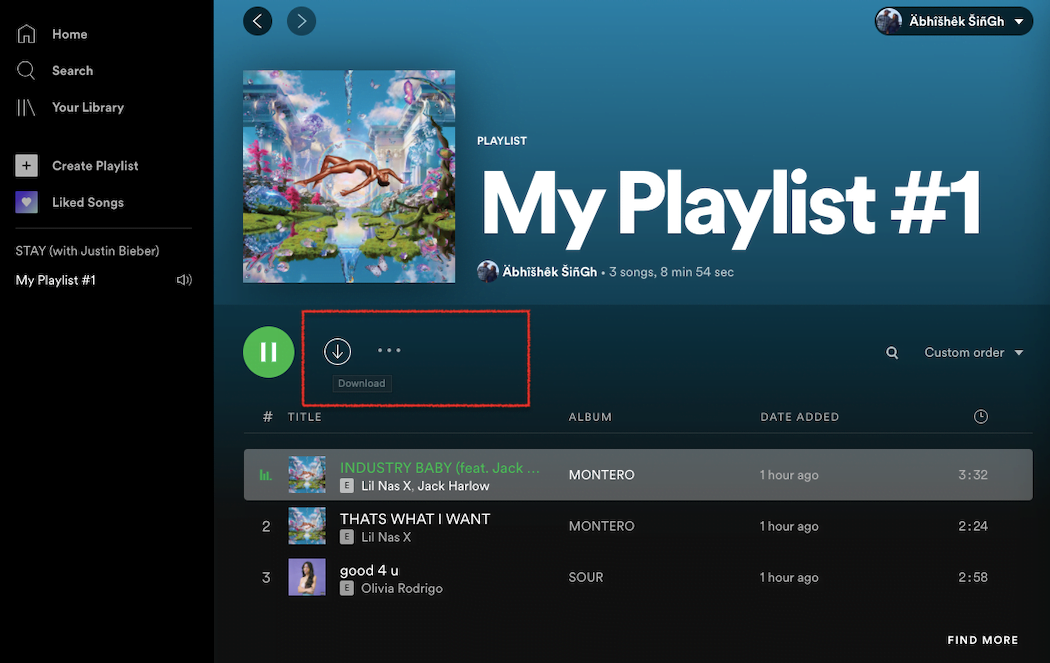 Once the download is completed, the app will display a "Downloaded" message.
Method 2: Using Spotify Premium on Mobile Device
Spotify Premium can also be used to download music on your mobile phone, but the option is different depending on the place you are living.
Open the Spotify application on your smartphone. Navigate to "your library" tab.
Tap the "Liked Songs" option.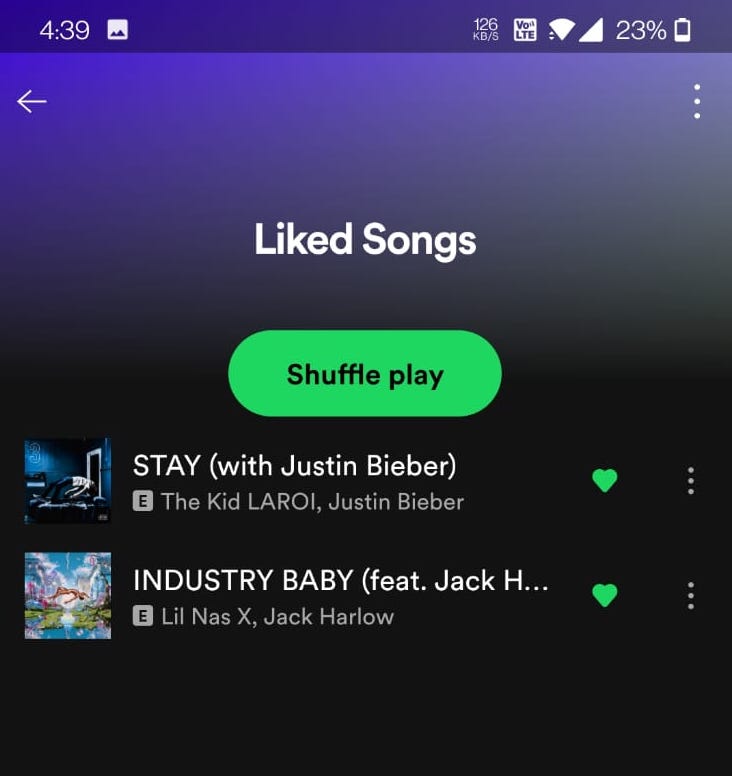 Click on the 3dots on the right side and select the download options.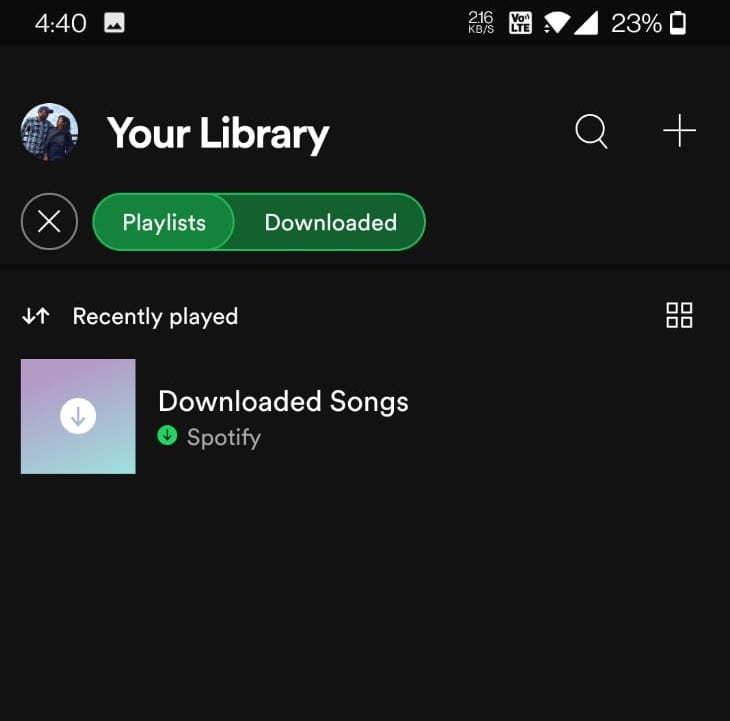 Now go back to the library and see the song in the downloaded section.
You can also download without adding songs to your Liked Spotify playlist. Here are the steps to download particular songs –
Tap on the "Search" tab.
Search for the podcast or song that you want to download
Once the search appears then tap on the three dots available in the right corner.
Select the download options to save the required song.
See More: Best Free Music Sites
FAQ – How to Download Spotify Songs and Music Playlist
Q1. How do you download and install the Spotify app?
A. Like any other app, you can download and install the Spotify app on your smartphone. Below are the steps –
Open Google Play Store
Search for "Spotify" using the search box
Now, tap on the "Install" button to install the Spotify app
Q2. Do you need Spotify premium to download songs?
A. No. There are several alternative ways to download Spotify music using third-party apps and Chrome browser extensions. These options will provide you offline playback facility.
Q3. How do you download music from Spotify to your phone?
A. For now, there is no direct app to download Spotify music on Android/iPhone, unless you have a premium subscription. However, there is a solution that you can use. First, download the songs on your PC and then transfer them to your Android/iPhone phone via USB cable or Bluetooth.
Q4. Is it illegal to download music from Spotify?
No. Downloading music from Spotify is not illegal if you use it for personal use. However, if you use it for a commercial purpose, then it is illegal.
Q5. Which are the best Spotify Music Downloaders?
Musify Music Downloader is the best Spotify Music Downloader for now. You can also use Spotify Premium to download music and song playlists.
Q6. Can you put music from Spotify on a flash drive?
No, It's not possible on your flash drive because the music from Spotify has DRM (Digital Rights Management), which makes it unplayable except for your Spotify account. Even when you remove DRM using a program, this will not be worth doing.
Q7. How do you burn songs onto a CD from Spotify?
Spotify songs are encrypted, so even if you sync them with your desktop app, you can't burn them directly to a CD. Although you can burn tracks that have been downloaded from stores like iTunes or Spotify's in-house MP3 music store, or you've already ripped songs from discs, they can be easily copied to CDs.
Q8. Can you convert Spotify songs to MP3?
A music converter would require to convert Spotify songs to MP3. In case, you have a music converter installed on your device then launch the app. Next, you need to click on "Add" button or drag and drop the songs you want to convert. After this, press "Ok" to convert the Spotify songs to MP3 format.
Q9. How to convert Spotify music to WAV format?
With the following below steps, you can convert Spotify music to WAV format.
You need to install and use a good music converter software that supports Spotify
Next, you need to drag and drop Spotify songs or playlists you want to convert into WAV format
Now, select the output file format as WAV in the music converter app
Click on the "Convert" and the file will be converted into WAV format
See More: How to Use Spotify in India and other Countries
See More: How to Delete Spotify Account Permanently