According to recent reports from Sam Mobile, Samsung has reportedly started rolling out the Android 4.4 Kitkat update to the Indian versions of the Galaxy Note II (GT-N7100). Samsung started rolling out the KitKat update for the Galaxy Note 2 last week in France.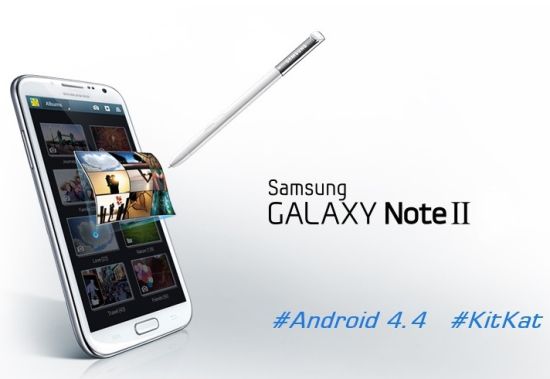 The Android 4.4.2 KitKat update for the Samsung Galaxy Note II weighing 416.58 MB will bring several new features and improvements like full touch screen album art, NFC tap-to-pay support, wireless printing functionality, option to set default messaging, and option to bring camera shortcut on the screen. Furthermore, Samsung has included native apps and features, integral to other Galaxy smartphones like Samsung Wallet and Knox security amongst many others.
To check if your device has received the updates, go to Settings -> About Phone -> Software update. Samsung Kies can also be used for updating.
SEE ALSO: Microsoft Updates OneNote App for iPhone and Mac
SEE ALSO: Best Free Audio Editing Software 
SEE ALSO: Best Free Music Production Software
SEE ALSO: Best Alexa Commands List 
SEE ALSO: Best Free VST Plugins
SEE ALSO: Best DAW for Windows and Mac 
SEE ALSO: Best Chatbots Your Business
SEE ALSO: Best Way to File GST Online
SEE ALSO: Best Slideshow Makers
SEE ALSO: How To Earn Money From Bitcoin 
SEE ALSO: Best Free Antivirus for Mac
SEE ALSO: 10 Best Game Recording Software for Windows and Mac in 2018 (FREE)
SEE ALSO: 4 Best Ways to Boost Battery Life if Your iPhone Battery Dies Fast in 2018
SEE ALSO: 7 Useful & Best Paid Apps for iPhone that don't cost much!
Leave a comment