Apple has recently rolled out the latest iOS 15.4 and iPadOS 15.4 updates globally. The major upgrade has brought some interesting features that you should pay attention to before installing the update.
The iOS 15.4 features include a face ID mask, a new voice for Siri, live text integration with Notes and Reminders, a new Apple Pay authentication screen and Tap to Pay, lots of new emoji, new camera options in the Magnifier app, notes in Keychain Passwords, emergency SOS prompt and much more.
iOS 15.4 Features You should Try
Here we have collected the all new features that iOS 15.4 upgrades bring to your Apple devices.
1. Work Face ID in a mask
Users of Apple smartphones have been waiting for this for two years under the facial identification system. The Cupertino team has finally been able to come up with a new algorithm so that the smartphone can read the face in the area of ​​the eyes, nose and forehead. Now, on this pretext, they will be actively promoting existing models starting with the iPhone 12 (this feature does not work on older smartphones).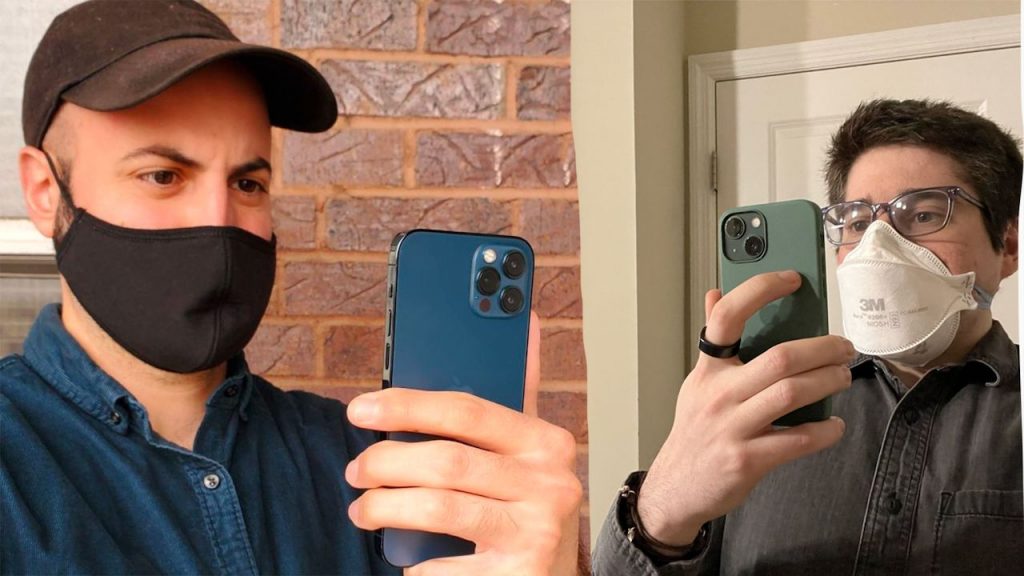 You can enable this function as follows: Use Face ID in Settings – Face ID & Passcode – Mask.
For users wearing glasses, an additional scan is recommended. To do this, in the same section of the parameters there is a corresponding button. Of course, sunglasses will not work with this type of unlocking.
The option will work not only for unlocking the smartphone, but also in other cases of user identification (Apple Pay, changing settings, launching protected applications). Unfortunately, the iPad with Face ID decided not to add a new feature.
2. 37 new emojis in the system
Agreed, after all, these are the innovations in every major iOS update that we (don't) love.
You no longer need to use words in correspondence: troll, nest, beans, lifebuoy, children's slide, x-ray, disco ball and others. Added five options for a politically correct handshake and some funny emoticons.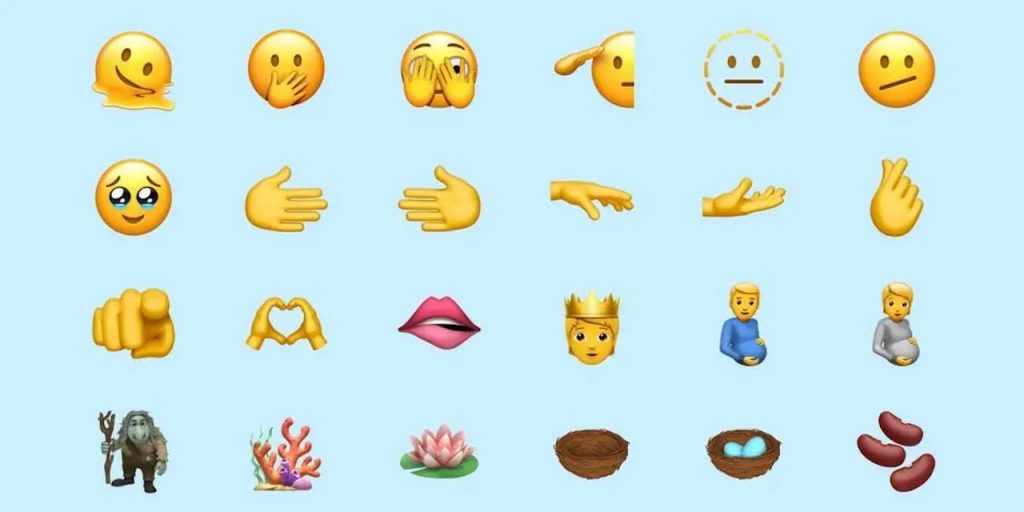 To test the innovation, add the appropriate emoji keyboard with the path Settings – General – Keyboard – Keyboard.
3. Fine-tuning to connected gamepad
When using an iOS-compatible gamepad, customization of the control keys is made possible. Any joystick button can be reassigned to another, it is possible to swap keys, reverse the direction of the sticks, or cross vertically and/or horizontally.
Now, game developers do not need to embed such parameters in their applications, all this can be configured directly at the system level. At the same time, the PlayStation 5's DualSense gamepad received full support for adaptive response to rear triggers. The features associated with this chip may well show up in new mobile games.
The function path is located in Settings – General – Parameters with the game controller. The User Settings section allows you to reconfigure the joystick keys and set the options available for sticks or d-pads. It will work on Microsoft, Sony gamepads and third-party supported devices.
4. Universal Control
The iPadOS 15.4 update brings the long-awaited Universal Control feature along with the macOS Monterey 12.3 update. This option has probably become the most anticipated after the presentation of WWDC 2021, but the release of the feature was constantly postponed.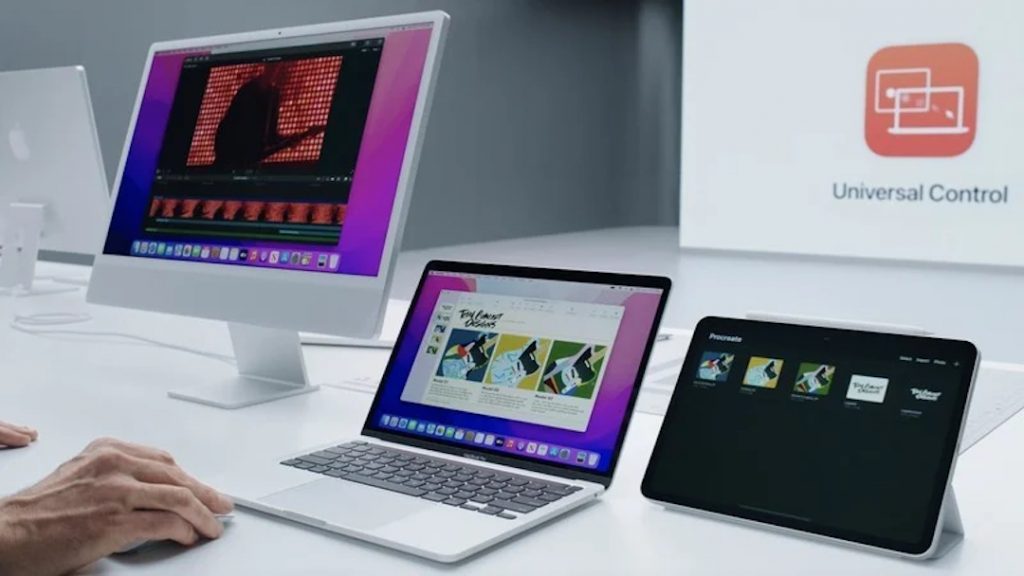 And now, just 9 months after the announcement, Cupertinians have provided the opportunity to combine compatible iPad and Mac models to jointly control gadgets with a keyboard, trackpad, or mouse. "End-to-end" transfer of content is also available just like a presentation.
5. Support for 120Hz frequency is available in all apps by default
Owners of the flagship line of iPhone 13 Pro smartphones will finally be able to fully experience the working of Pro Motion chips. After a major system update is released, all applications will have support for screen refresh rates up to 120Hz by default. Previously, it required refinement by the creators of the application.
6. Easy control of keyboard backlight on iPad
A new Control Center toggle has been added to the iPad. This allows you to adjust the brightness of the connected backlit keyboard. It is combined with path Settings – Control Center. Now the option works with the original Magic Keyboard. Support for third-party accessories will be announced later.
7. Customize Hot Corners on iPad
On Apple tablets, there was a setting for the so-called hot corners from the desktop macOS. One of two actions is currently available for the user to choose from: a screenshot or the start of a quick note. It is convenient that an unnecessary gesture can be completely disabled.
The chip is configured in the menu Settings – Notes – Gestures starting from the corner. As before, the gesture to call up a quick note is triggered by a finger or stylus, but a screenshot is only possible when using the Apple Pencil.
8. More Siri options – a new gender-neutral voice
Siri voice assistant gets a new gender-neutral voice. You can select it with path Settings – Siri & Search – Siri Language. The assistant's answer about the current time in offline mode.
9. New features for AirPods
The operation of smartphones with AirPods headsets has changed. We've slightly redrawn the widget that displays when headphones are connected and, more importantly, taught the device to play the ringtone when a call comes in at the highest possible quality.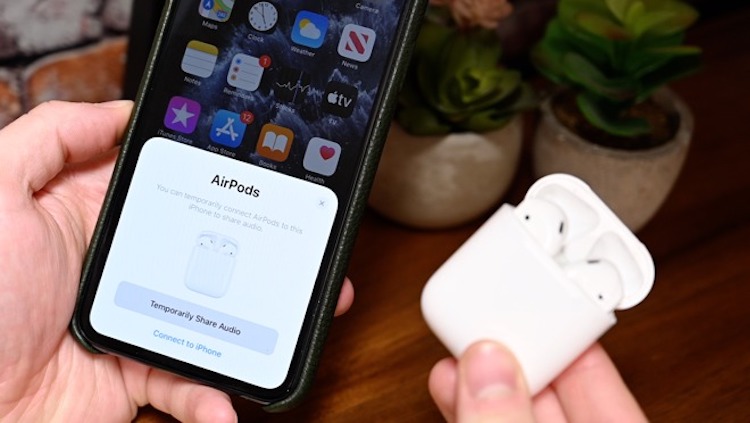 Now you can update AirPods firmware not only through your iPhone or iPad but also when connected to a Mac computer running macOS 12.3 and later.
10. Other minor changes (Bonus)
1. In the standard iOS password manager (Settings – Password), it became possible to add notes for each login + password bundle. This can be a text entry, a note, or a reminder.
2. There's a new widget in the Wallet app for faster viewing of data on Apple Card. The chip will only work in the USA.
3. In the experimental features of the Safari browser, a button has been added to return to the default settings. Now you can boldly experiment with options with path Settings – Safari – Add-ons – Experimental Features. The button is at the bottom of the page.
4. Added option to assess smartphone status to participate in trade in program. This feature is currently only available in the US.
5. Cupertino allowed the system to be updated via a mobile network connection.
6. When creating automation in the standard Team application, a long-awaited option appeared to disable banners when a configured script is triggered. When you have a large number of automations set up, you won't see messages piling up in Notification Center.
These were the set of new features that will appear on your iPhone or iPad after a system update. A very solid set of improvements for the Spring OS update!
Do share your thoughts on these new features that iOS 15.4 bring to your device when you update.