For those of you still clinging to heaps of DVDs (who doesn't?) of their favourite movies, cartoon series, photo albums, documentaries, marathon rock concerts, et al. you would want to convert all those precious physical copies into a digital form as a backup that is safe and secure. In other words, you will need to rip DVD to MP4, AVI, MPEG 2 or any other desired format.
Now then, there are tons of software out there on the market that offer this service, but the one that caught our eye is WinX DVD Ripper Platinum. Before we go in depth and review it, let's first understand one thing.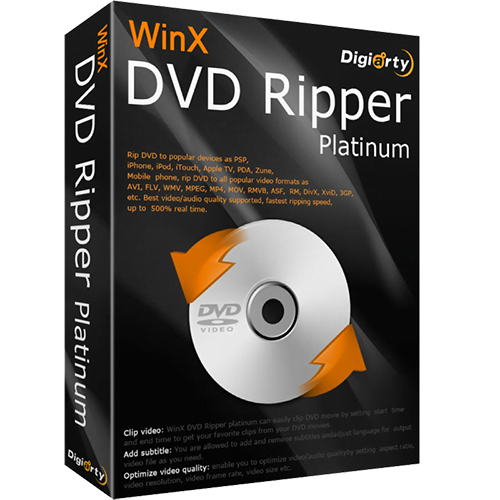 What's a DVD Ripper?
A DVD ripper converts your DVDs to digital formats (such as MP4, AVI, WMV). To accomplish that, you will need a PC/laptop with a DVD-ROM drive. Why would you rip your precious DVDs into MP4 or any other digital format? The objective is to free those movies and other video content from their physical form and watch them in compatible formats on smartphones, laptops, tablets, you name it!
Also, you can rip those DVDs as a secure backup. Even the copyright law terms this as "fair use" so long as you paid for your DVDs and do not intend to distribute the ripped copies elsewhere.
WinX DVD Ripper Platinum First Impressions: Rip DVD to MP4 and more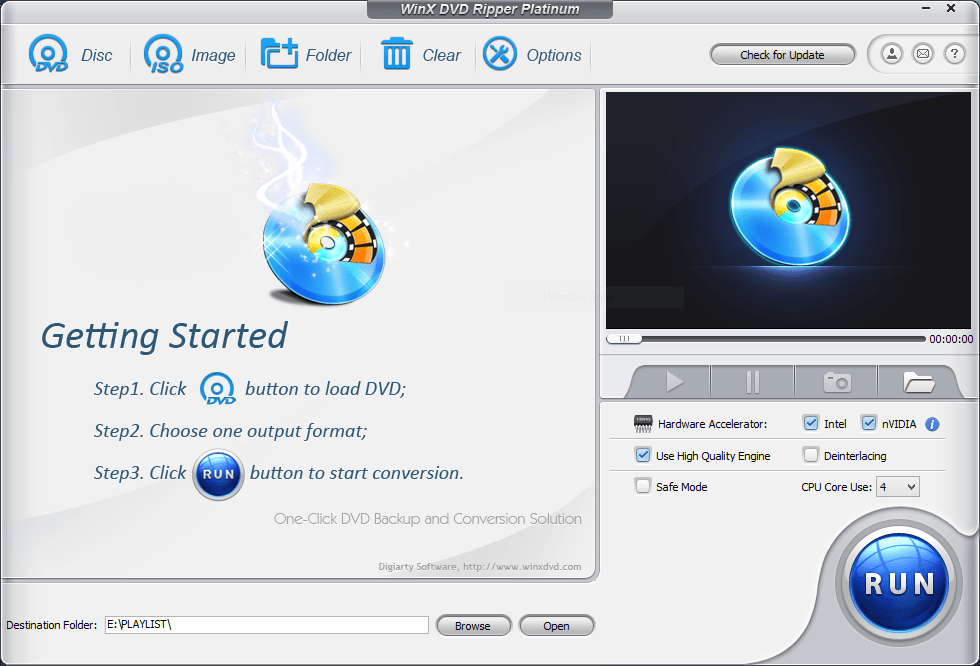 Since MP4 format is currently the most popular format for watching videos, we took WinX DVD Ripper Platinum for a spin and figured it can not only rip DVD to MP4 format, but also offers over a hundred conversion profiles. These profiles range from popular file formats to varied and unheard formats compatible with a gamut of devices such as smartphones, gaming consoles, and tablets.
It lets you convert a DVD to MP4 or other formats such as AVI, MPEG 2, WMV, MOV, H.264, etc in lossless quality using a DVD drive. Also, you needn't worry about bloated file sizes. Whether you are converting a video to MP4 or AVI, the file size is optimal with lossless quality thus saving storage space on your device. More on that below.
How fast can it rip DVD to MP4 & other formats?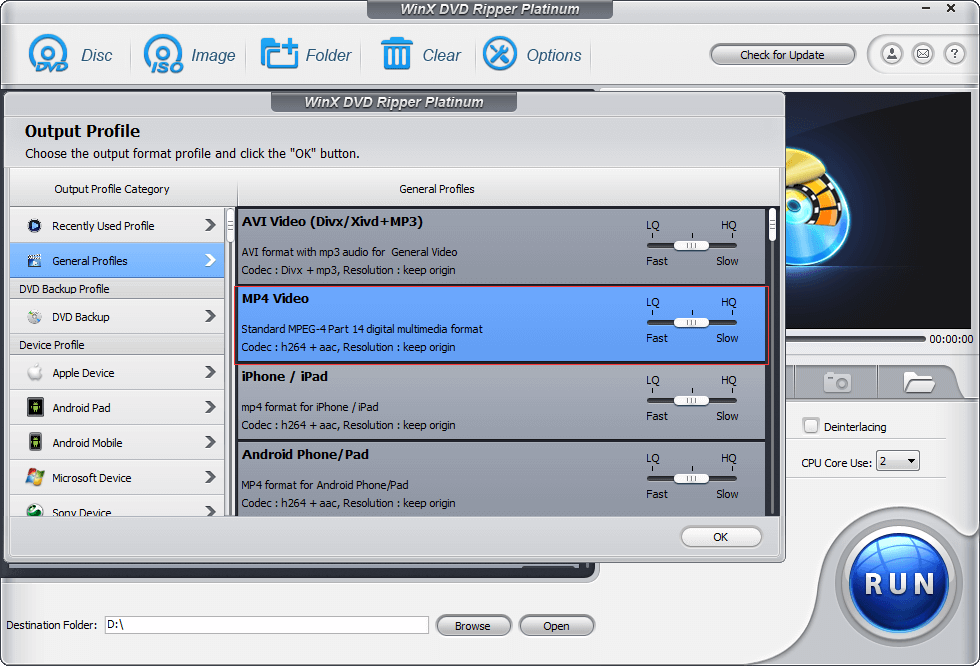 How fast is too fast? When it comes to ripping videos in the highest possible quality, Winx DVD Ripper Platinum is pretty solid. For instance, it took me 10-15 minutes to convert my favourite All Excess DVD to MP4 format. The quality was lossless and I couldn't really tell the difference if it was a ripped version or not. So much so, you can also rip raw DVD files such as disc images seamlessly with this nifty DVD Ripper.
So, if you want to make a 1:1 clone of your favourite DVD to an ISO image or a folder on your PC, you have the right tool in your hands. Simply choose 'Main Title Content Copy' to copy and save video, audio and subtitle tracks.
Technically speaking, this DVD ripper has a superior transcoding engine and supports hyper-threading and multi-core (up to octa-core) CPU utilization thus making the most of the latest hardware acceleration tech. However, you gotta be careful in choosing the correct hardware encoders for your device to attain those extremely fast DVD conversion speeds.
Furthermore, WinX DVD Ripper Platinum also boasts some features that can fine-tune your conversions by tinkering with aspect ratio, codec, frame rate and bitrate of a video before you rip it. Plus, there is a basic video editor that comes quite handy for cropping video length or editing subtitles, etc. Nothing fancy here though if you are looking for watermarks and the like, but it gets the job done. Of course, you can check out Digiarty's VideoProc for advanced video editing tasks.
Rip DVD to MP4 and 100+ formats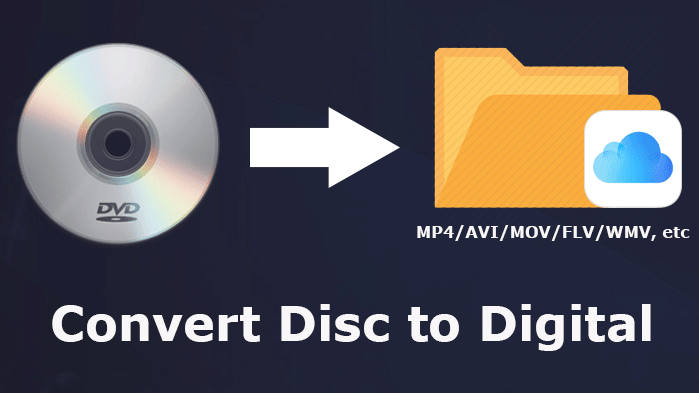 The thing that impressed us the most about WinX DVD Ripper Platinum was its litheness in churning out videos in a host of compatible formats for a multitude of devices. Remember, not all devices support all video formats as each device comes with its own preferred default settings for optimal video playback. For instance, if you own an Google Nexus device you would want to have different rip conversion settings as opposed to an iPhone with retina display.
But, thanks to WinX DVD Ripper Platinum you won't have to worry about ripping videos in any sort of format tailored for your device. Their profile library has an exhaustive list of smartphones iPads, and tablets (over one hundred) to choose from.
Coming onto devices such as gaming consoles, you may be aware that nowadays gaming consoles have hard drives that can load a significant chunk of your movie library for video playback. And, that's where WinX DVD ripper Platinum comes in as it automatically optimizes your DVD collection for storage and video playback on gaming consoles.
All you ought to do is select the desired profile for your console (PS3 or Xbox) and you are all set. It also supports the latest generation of consoles such as PS4 and Xbox One.
How to Rip DVD to MP4, AVI or other formats easily?
Once you have downloaded the latest version of WinX DVD Ripper Platinum to your PC you can convert your DVD to MP4, AVI and many other formats right away.
Step 1: Insert the DVD and click on 'DVD Disc' button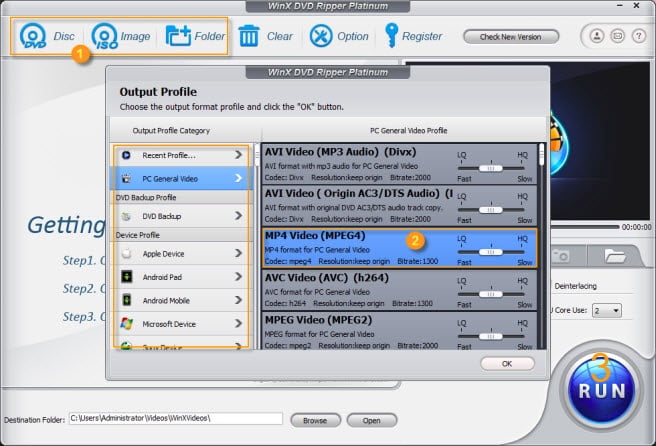 Choose from either 'ISO image' or 'Folder' options at the top of your screen. Next, a window pops up that asks you to select your DVD drive. Click 'OK'.
Step 2: Select "MP4" as your target output format
Step 3: Hit 'Run' button and start converting DVD to MP4
As soon as you click on the huge 'Run' button WinX DVD Ripper Platinum starts converting your DVD to MP4 at 300-500 FPS! Phew.
You can follow the same process for ripping videos to numerous other target formats such as AVI, MPEG 2, WMV, MOV, M2TS and H.264, etc.

Verdict:
WinX DVD Ripper Platinum is versatile, quick, easy to use, and most importantly produces high-quality lossless videos when you want to rip DVD to MP4, AVI and a ton of other different formats. All in all, once you have got your hands on it you wouldn't look for another DVD ripper.